This Summer, "Defy Everyday" with Gatorade Endurance and aSweatLife
This post is in partnership with Gatorade Endurance. As always, we only partner with brands we truly love.
For many of us, the past year has felt like a horror movie version of Groundhog Day. Every day, we woke up to the same challenges, ate the same food, talked to the same people, sat in front of the same Zoom background, and worried about the same things. And at times, the only thing that gave us any respite from the stress of living through a global pandemic was getting out for our daily run or hopping on our indoor cycling bike.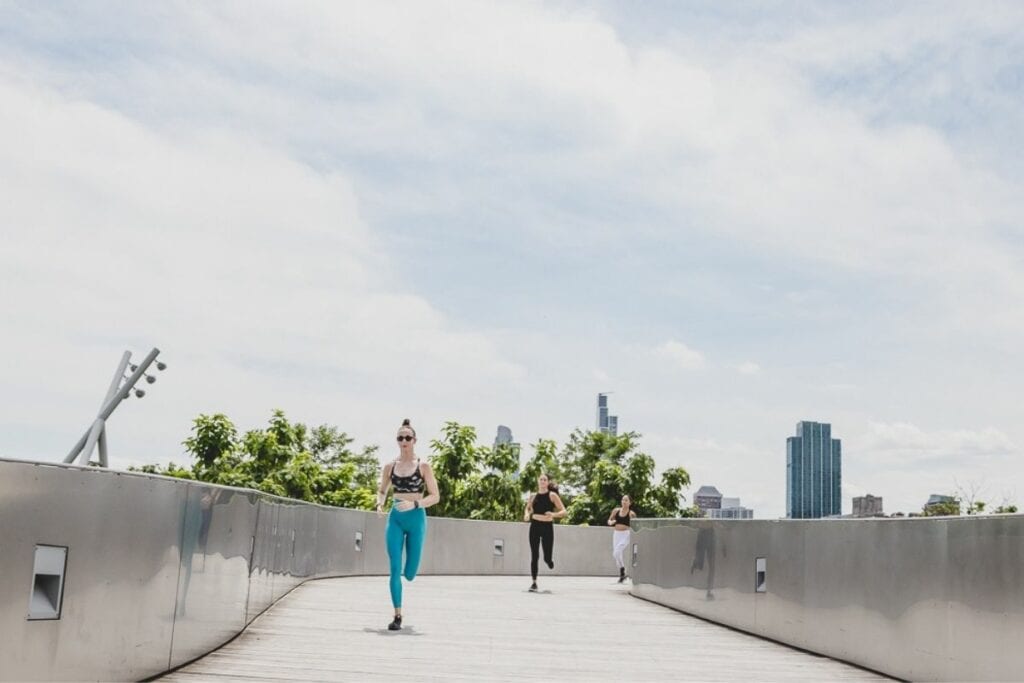 Now, as we've cautiously turned the corner into a post-vaccination world, it's becoming a lot more appealing to let everyday obstacles get in the way of you and your endurance routine. Whether it's a last-minute happy hour with friends or weather that's a little too humid for your liking, you're probably facing the temptation to skip your planned workout—just for today, right? Until putting it off for one day becomes two days, becomes three days… you get the picture.
Well, not anymore—together, we're going to reject those everyday obstacles and get closer to our endurance goals. Gatorade Endurance is challenging you to "Defy Everyday" with an endurance challenge that's accessible to everyone.
What is the Defy Everyday Challenge?
The Gatorade Endurance Defy Everyday Challenge will unite athletes in their dedication to consistency through inspiration and accountability. Whether you built a consistent running routine during quarantine or you're hoping to kickstart your motivation and train for a fall race, this challenge is for you.
The Defy Everyday Challenge offers athletes two options for endurance challenges:
Run Challenge, with the goal of running 15 miles per week (broken up however you want), led by Mileage Mentor and Runner's World coach PJ Thompson
Multisport Challenge, with the goal of covering 65 miles per week across swim, bike, and run, led by Mileage Mentor (and friend of aSweatLife) Chris Mosier
Each week, you'll get weekly tips and inspiration from our Mileage Mentors – Runner's World Coach PJ Thompson and Triathlete Chris Mosier. With these pros on your side, you'll go far—together.
How do I register?
The challenge runs from July 5 through August 15. Registration is open now, and athletes can register here at any point throughout the challenge.
Team aSweatLife is committing to the Run Challenge, and we can't wait to see how *you* #DefyEveryday with Gatorade Endurance. Click here to register, and good luck!