7 Best Training Shoes for Every Type of Workout
As life starts to return to normal post-pandemic, many of us are heading back to the gym for the first time in more than a year. And that means a new pair of sneakers might be in order. The right shoes can make all the difference in your fitness routine, whether you're exercising at the gym or continuing with at-home workouts.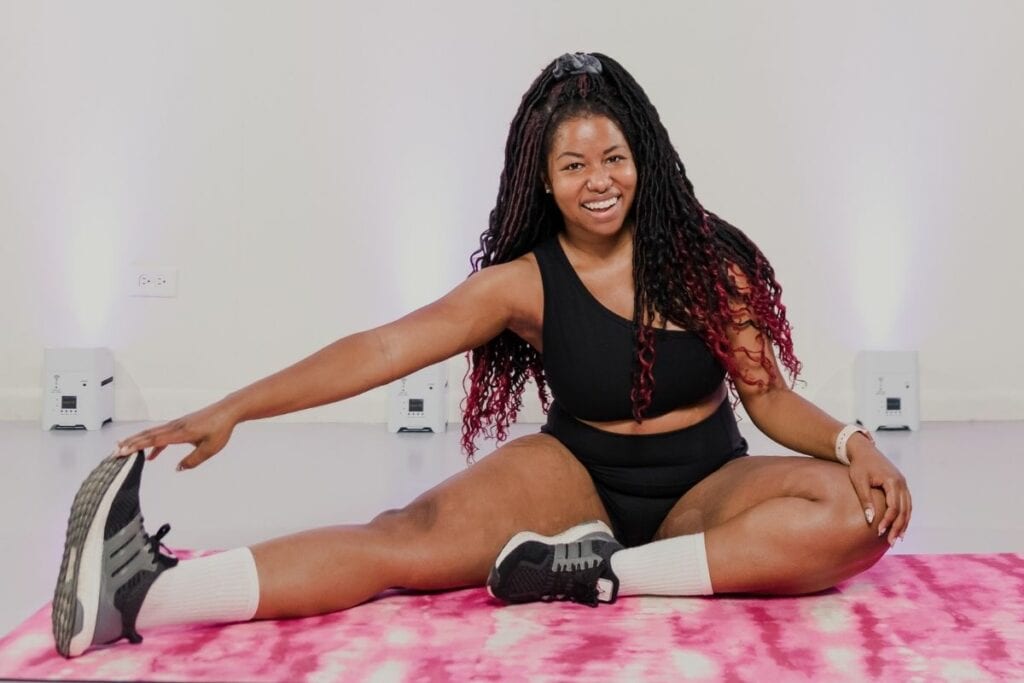 Whether you're into aerobic exercises like dancing or more of a weightlifting type of person, supportive sneakers are key to maximizing your performance and keeping you safe. 
To help you take your workouts to the next level, we put together a list of the best training shoes to buy right now. These highly-rated picks are perfect for all sorts of fitness classes, from HIIT to dance cardio to strength training.
New Balance FuelCell Trainer ($99.99, zappos.com): These training shoes give you the right balance of stability, cushioning, and flexibility to crush workouts on every surface, from the gym floor to turf to concrete. Reviewers say these sneakers are ideal for everything from HIIT to lifting weights to jumping rope. They're available in standard and wide widths, making finding the most comfortable fit easy.
Reebok Nano X1 Women's Training Shoes ($130, nordstrom.com): Squat and sprint in style—and comfort—with these training shoes. Reviewers note that they're excellent for a variety of gym workouts, including CrossFit, bootcamp, and weightlifting. The sneakers have a flexible upper, responsive midsole, and lightweight heel clip to allow for easy movement. They even come in eight colors so you can choose a pair that most matches your style. 
Nike Free Metcon 4 ($120, nike.com): Reviewers call these sneakers the best of the best when it comes to training shoes, noting how lightweight and comfortable they are. The sneakers have a flexible, stable design to help you fly through agility drills and a supportive midfoot and heel to keep you grounded while lifting weights. 
NOBULL Black and White Trainer ($129, nobullproject.com): This sleek training shoe is designed for easy transitions between outdoor and indoor workouts. The sneaker is made from a durable, breathable, and abrasion-resistant material so you can go hard without worrying about overheating or ruining your shoes. Reviewers say these sneakers help them keep their balance while working out, while being cute to boot. 
Adidas Court Team Bounce Indoor Shoes ($90, adidas.com): Joined a sports league this year? Made from recycled materials, this training shoe is an excellent choice for indoor sports like volleyball, handball, and badminton. The non-marking rubber outsole gives you the right amount of grip so you're not slipping and sliding on the court. Reviewers call out the roomy toe area and flexible fit. 
Ryka Vida RZK Training Shoe ($79.99, ryka.com): Dance your heart out in these training shoes designed especially for supporting you while you get down. The rubber outsole has flex grooves and pivot points to make moving easy. The shoe also features a flexible forefoot and extra cushioning in the heel for comfort. 
APL Women's TechLoom Tracer ($230, shopbop.com): Sometimes a training sneaker is worth the splurge, and that's certainly the case with this one. It has a sculpted heel for easy movement, non-stretchy forefoot to keep you stable, and a cushioned midsole for durability and support. The shoes are unisex and provide comfort for a variety of gym workouts.