Remember when we could travel wherever we wanted without a care? So do I. Spring break trips, summer getaways, and whisking away for an escape from frigid winter weather all felt perfectly normal. But since the COVID-19 pandemic hit, those days almost seem like a long-lost dream.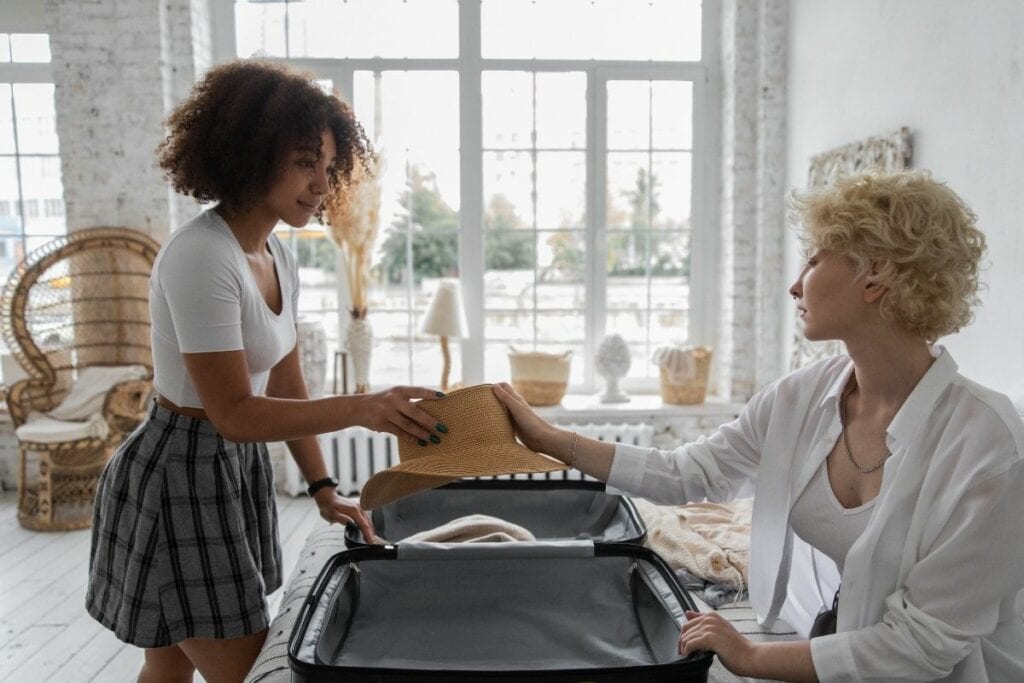 Maybe you're one of the many people who had to cancel their long-planned 2020 trip. Or perhaps you're a frequent traveler who has simply missed the opportunity to take an out-of-town vacation at your leisure.
If so, you're likely happy to hear that travel is reemerging. There's even a special name for it: revenge travel. But what is revenge travel? The term describes "the pent up/influx of travel demand to make up for the travel year lost during the pandemic," according to Chizoba Anyaoha, cofounder of TravSolo, an app for solo travelers.
The term is steadily gaining popularity; in fact, a simple Google search of the term brings up pages and pages of results.
Sahara Rose De Vore, a certified wellness travel coach and consultant, elaborated. "Travel is innate in us; it is in our blood," she said. "So, the fact that we were not able to be the instinctual explorers that we were designed to be built up our urge to travel so immensely that it is now being dubbed 'revenge travel.'"
That itch to travel that De Vore mentioned is already starting to emerge. A March 2021 survey of 535 Americans over age 18 found that 67.72 percent of respondents plan to travel this summer. The poll was conducted by SurveyMonkey on behalf of The Vacationer, a travel site with guides and tips.
Do you fall within that 67.72 percent of people intending to hit the road this summer? Or are you embarking on a much-needed vacation for later this year? If you're planning a revenge travel trip for 2021, staying safe and healthy is key.
This can make the first step of trip planning — picking a destination — challenging, especially if you're considering an international getaway.
"Where to go … is still a difficult question as many countries are still battling the pandemic due to slow vaccine distribution or lack of availability," noted Stephen Gary, cofounder of travel gear and accessory company Flashpacker Co. As Gary pointed out, there are numerous factors to consider, such as quarantine instructions and any necessary arrival and departure requirements.
Once you select a location, you can start putting together a solid safety plan for your trip.
Masks are still essential. According to the CDC, they're required on planes, buses, trains, and other public transit systems, as well as in airports and indoor transportation stations.
If you're traveling domestically, you should monitor yourself for any COVID symptoms. International travel, on the other hand, has a few nuances. For instance, travelers need to have a negative COVID test at least three days before leaving. They're then required to get tested again within three to five days of their return, according to the CDC.
Above all, be sure to get vaccinated if you haven't already. In fact, the CDC doesn't recommend traveling within the United States or outside the country until you're fully vaccinated. It's the best way to protect yourself and others on your revenge travel trip.