5 Ways to Access Affordable Therapy
Whether you're struggling with mental illness, acute mental health challenges like a specific loss or grief, or just want to put in the extra work to maintain your overall mental well being, you should consider making an appointment with a therapist. While mental health treatment, specifically therapy, is an important tool for those going through specific mental health challenges, it's also a great way to manage the general ups and downs of life and make sure you're taking care of yourself.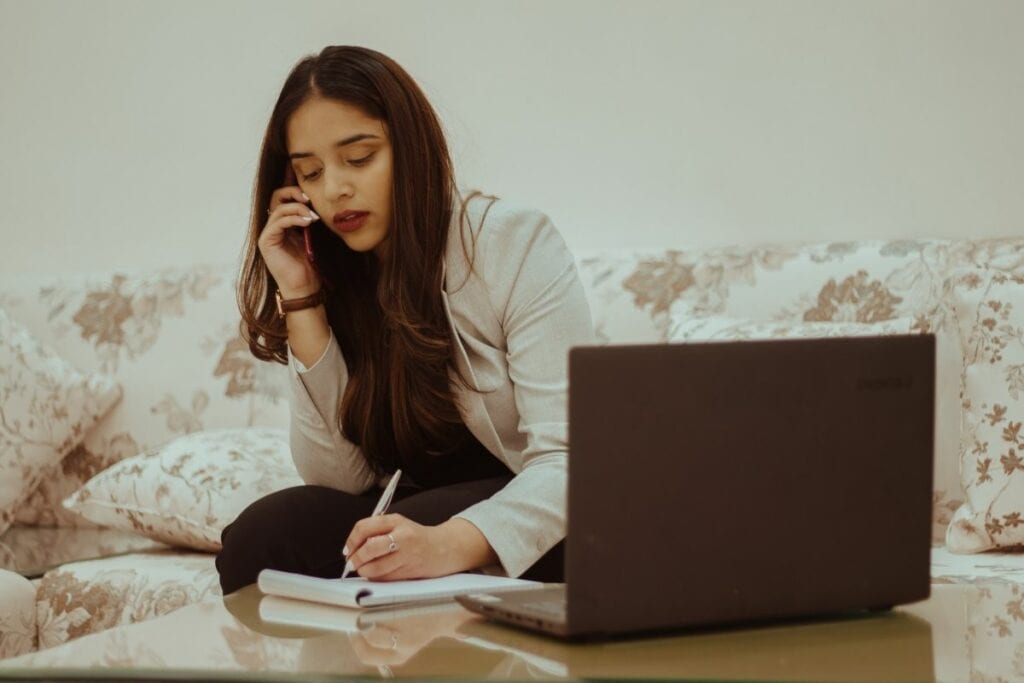 However, one of the major things that keeps people away from a therapist's couch is the price tag. Glance at a psychologist's website and you may see costs upwards of $250 for a one-hour session. The sticker shock might make you give up on the idea instantly.
If this sounds like you, get ready to hop back on the therapy train. There are absolutely ways to access mental health care that won't break the bank. From free online cognitive behavioral therapy (CBT) workbooks to sliding scale fees, there are plenty of affordable ways to access affordable therapy. Nicole Nina, Licensed Social Worker (LSW), offers the following tips to access affordable mental health care.
Sliding scale
Sliding scale refers to a fee structure that is based on an individual client's income. "They aim to charge lower costs to individuals who make less, and higher costs to those who make more," Nina explains. "If you feel you have a lower income than others, you may qualify," she encourages.
When looking for a new therapy provider, it's important to ensure that the relationship is the right fit. Cost is no exception when it comes to topics to ask about. Nina encourages clients to ask the following of potential providers when it comes to cost:
Do you offer a sliding scale or a reduced fee option for those who qualify?
I feel comfortable paying ___ dollars per session, is that something you could accommodate?
Community mental health
Rather than heading directly a clinician in private practice, look into community mental health centers. These generally offer lower cost services, Nina says. "Community mental health centers will almost always take all commercial insurances, and accept medicaid, medicare, and other reduced cost insurance plans administered by the state," she advises.
A quick Google search and your zip code will bring up community mental health centers in your area. Do a little research to see if they might be a good option for you.
See a trainee
All therapists have to start somewhere. Seeing a graduate or postgraduate student who is not yet licensed can be a great way to access mental health resources at a lower cost. 
Nina suggests looking for university run clinics. "These clinics allow graduate students to treat clients while under the close supervision of fully licensed clinicians and tenured professors," she explains.
Turn your search online
It's no surprise that online platforms for therapeutic services are growing in both popularity and availability. Many of these are advertised as lower cost alternatives to traditional therapy. Nina encourages clients to make use of these. However, she cautions that not all are created equal when it comes to affordability.
"Sites like BetterHelp or Talk Space can be helpful for clients to dip their toe in to see if they want therapy," she says. "But these sites can be costly in the long run."
"Generally clients can access a reduced fee with a sign-on incentive," she continues. "But then the rates increase. Clients can end up paying the same fee they would if they were seeing a clinician at the same reduced rate," she explains. While good for short term support, Nina advises that there are more affordable services out there for longer term therapy.
She recommends Open Path Psychotherapy Collective for those looking for traditional psychotherapy at a reduced fee. "The platform matches low income clients with clinicians who set aside a percentage of their caseload to serve this population," she explains. "Individual therapy costs between 30 to 60 dollars per session, which is much less than traditional fees or therapy sites." 
Support groups
In lieu of traditional individual therapy, consider looking into support groups if funds are tight. "Support groups are generally free, and are usually offered by agencies for a specific purpose," Nina says.
"For example," she says, "there are support groups for those who have cancer or lost a child. These groups can provide tremendous support for people to normalize the experience they are having and talk to others who have been there." She does remind us that "these are not a replacement for individual therapy if you require that." However, they are incredibly beneficial for specific issues people may be dealing with.
Let us know!
Did this post help you get closer to achieving one of your goals?