How to Find a Therapist (Yes, You're Normal for Wanting One)
Ironically, therapy is hard to talk about.
Like most mental health topics, oftentimes therapy is something that is whispered around at family parties, said with a hint of nerves when admitting it to friends, or even worse  – splashed across the cover as a magazine in connection to Jennifer Aniston's relationship falling apart (as far as I know, her relationship is fine – but US Weekly never wants it to be!). This stigma makes it hard to poll your friend group or family to get insight on where to go for help and feel like what you're searching for is normal.
I know I felt a little uncomfortable with the topic of therapy, but after talking to Life Coach, Therapist and Speaker, Tiffany Louise, LCSW, I was better able to see how it should be an everyday conversation – your therapist should be as commonplace as your hairdresser or bikini waxer. Tiffany really helped provide perspective on how therapy can help people work through some really tough circumstances, like death or mental illness, but can also simply just take your life from good to great.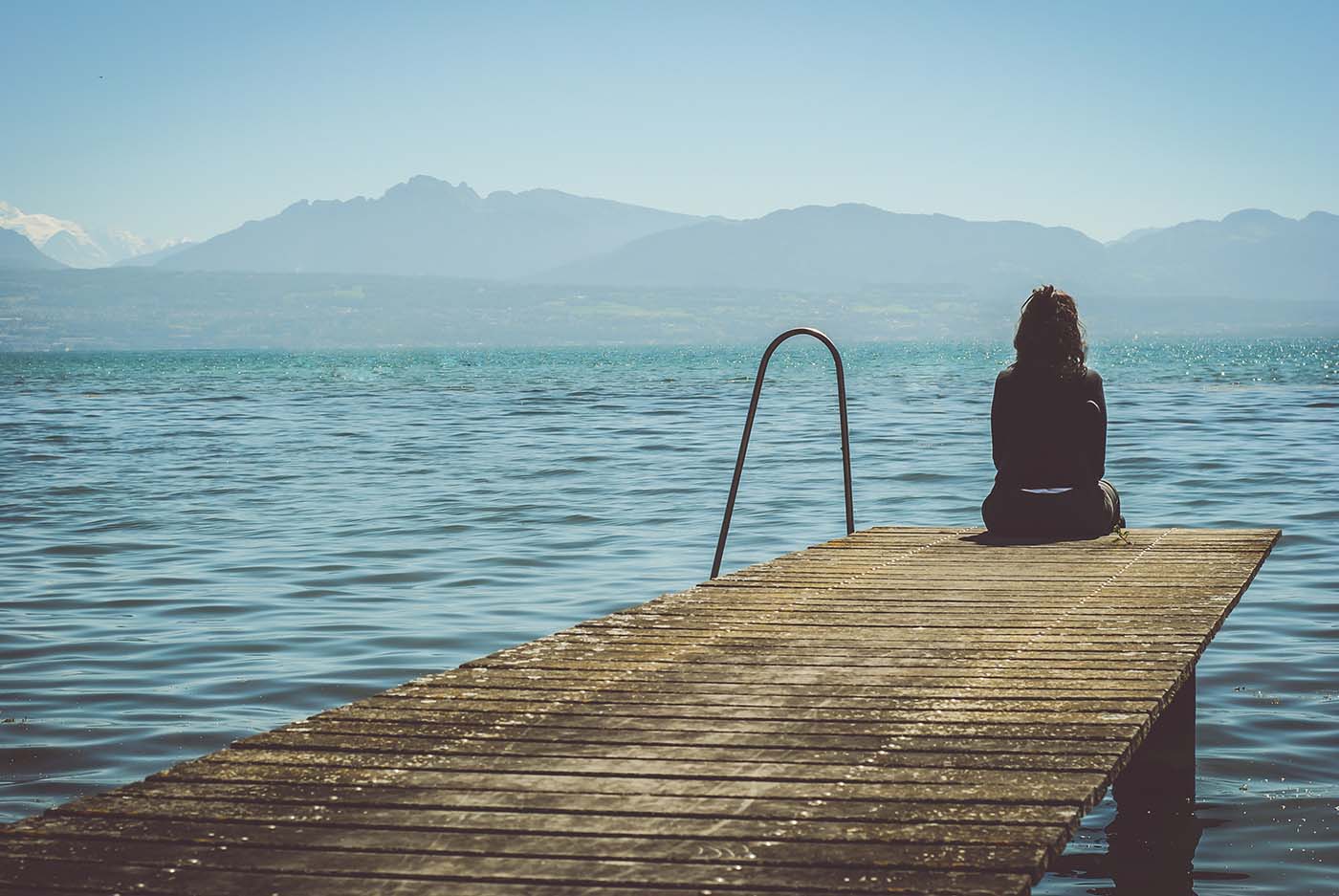 Beyond Tiffany's credentials, I knew as soon as I started talking to her that she would be an amazing therapist and life coach. Her voice is soothing, but not in that creepy way that therapists normally have in movies, and she is so good at active listening. She heard my questions and concerns about therapy and this post and provided so much knowledge I felt recharged after just a 15 minute phone call with her. To make it as easy as possible for everyone to feel comfortable with approaching therapy, Tiffany provided insight into WHY to go, WHO to see and WHEN it is time to seek help.  
Why get therapy:
At first I just asked, "Why do most people go to therapy?" – but then I quickly realized there is no specific, "if this happens to you then you must go to therapy" guideline.
Tiffany said that the obvious reasons are ones that are often hard to talk about in our society: unresolved or unshared trauma like rape, or mental health issues. But in a broad sense, she suggested that if anything is affecting you emotionally, socially, spiritually in a way that impacts the quality of life you should find a licensed therapist to help you work through it. In general, the "why" doesn't really matter – if you're not feeling great, it is the therapist's job to uncover what is impacting you and work through it.
A piece of advice I thought was especially important to keep in mind is that Tiffany emphasized that no reason is too small – whether it is a difficult relationship with a co-worker or a struggle in your relationship, if anything is influencing your well-being, it is enough of a reason.
Who to choose as a therapist:
Finding a therapist is like shopping for the perfect bag – it has to be something that fits your style, and it won't be the universal perfect bag for everyone. Tiffany suggested going into the first few appointments with an open mind and know that you can switch at any time. If you need someone that provides advice but they're just sitting and listening, it is totally acceptable to find someone different – and to know that there is someone with a different style out there that can effectively work through your goals with you.
In order to get to that first appointment, Tiffany suggested Psychology Today, an online directory of providers in any community. The people on the site have to have a clinical license, which means they are held to certain ethical standards by their licensing board, so you know that anyone on that site can provide quality service.
From there, you should make sure they're in-network with your insurance (easily done by selecting your insurance group on the left-hand side) then reading their bios to see if a person's background represents what you're looking for.
Keep in mind that a lot of results take time so it is important to find someone you are comfortable with and makes the process feel safe.
When to get therapy:
Oftentimes people think we have to hit an emotional bottom to go to therapy, but Tiffany pointed out that the more we change that impression then it'll be easier to access.
Therapy is like building emotional muscle – it should be a part of wellness just like going to the gym with an instructor or seeing a nutritionist. Just like doing a 20 mile run helps prepare you for the marathon, a therapist can help build awareness and emotional resilience for when life gets really hard in order to help you cope.
Something that I found interesting is that Tiffany emphasized that going to therapy doesn't have to be a permanent situation. It can be a temporary issue to work through, and after a few sessions your therapist may tell you it isn't necessary to meet anymore. She pointed out that really the point of a therapist is to help you feel better and function on your own, which for me made it seem way less daunting then thinking if I started going I could never stop.
Overall, Tiffany helped me realize how truly beneficial therapy can be. It is so easy to get lost in your own thoughts – especially in this world with a million different stimuli and expectations at one time. Having someone to help sort through thoughts and feelings is extremely beneficial for your wellbeing.
She mentioned how therapy is a way of going backwards to move forwards – sorting out the past so you can have the best future – and who wouldn't want to do that?