10 Sunscreens That Have Serious Skincare Benefits
If there's one product dermatologists agree is an absolute must to use everyday (year-round!), it would have to be sunscreen. Not only do the sunscreens of today protect you from skin cancer and premature signs of aging, but they also offer a host of other skincare benefits to suit your specific needs.
Loretta Ciraldo, MD, Miami-based dermatologist and founder of Dr. Loretta skincare, says that some of the most common skincare benefits you can find in sunscreens these days include:
Blue light protection: "Since the sun emits five percent UV and 50 percent visible light of which the most damaging is blue light—and the sky is blue because the sun emits mostly blue light—it is a good idea to consider an SPF product with blue light coverage," says Ciraldo. "Studies published in the dermatology literature show that the sun's blue light causes considerable redness in fair skinned people and hyperpigmentation in darker skin tones."
Brightening effects: "Since sun exposure causes a lot of hyperpigmentation, brightening ingredients are an added plus in SPF," says Ciraldo.
Extra hydration: "Some ingredients, like zinc, can be drying to skin so extra hydration helps moisturize and often gives a better, more even distribution on application," says Ciraldo.
When it comes to ingredients to look for in sunscreen for added benefits, Ciraldo is a fan of antioxidants. They shield skin from free radical damage caused by the sun and have other positive effects too, like brightening and hydrating. Popular antioxidants in sunscreen include vitamin C, vitamin E, and green tea.
Ready to try a souped-up SPF this summer and beyond? Here are the best sunscreens with skincare benefits. And remember to reapply every two hours!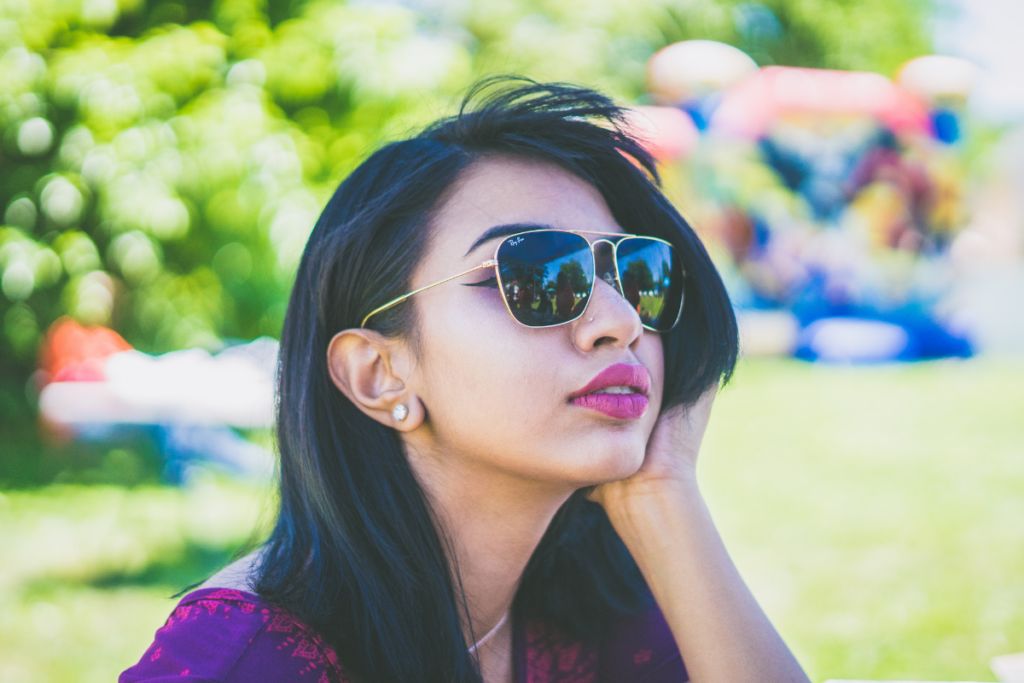 Supergoop! Glowscreen Sunscreen SPF 40 PA+++ ($36, sephora.com): This glow-boosting sunscreen is formulated with hyaluronic acid for hydration for dry skin, sea lavender for antioxidant protection, and cocoa peptides for blue light protection. It works like a primer under makeup and gives skin a radiant, not greasy, finish.
Dr. Dennis Gross Skincare All-Physical Lightweight Wrinkle Defense Broad Spectrum SPF 30 ($42, sephora.com): With all the time we've been spending indoors, and on Zoom, this past year, blue light protection is a must. Enter this sunscreen, which contains non-nano zinc oxide that safeguards your skin against UVA, UVB, and HEV (blue light). Lingonberry and sea buckthorn berry, which are high in vitamins C and E, also helps shield you against UV damage caused by the sun and blue light.
Versed Guards Up Daily Mineral Sunscreen Broad Spectrum SPF 35 ($22, target.com): This drugstore sunscreen delivers a ton of skincare benefits. Non-nano zinc oxide, sea fennel extract, and moringa seed extract work together to protect the skin from sun, environmental, and blue light damage. And the creamy texture leaves skin feeling soft and smooth. 
Dr. Loretta Urban Antioxidant Sunscreen SPF 40 ($50, nordstrom.com): Ciraldo's sunscreen is truly top-notch. It's formulated with a synthetic molecule called Lipochroman, an antioxidant that protects skin against free radicals caused by UV radiation and pollution. It's also chock full of other good-for-your skin ingredients such as Indian ginseng extract to prevent blue light damage, zinc oxide for sun protection, marine peptides for hydration and firming, and coconut oil for nourishment with greasiness.
Murad City Skin Age Defense Broad Spectrum SPF 50 PA++++ ($68, ulta.com): This supercharged sunscreen does wonders to keep your skin protected from damage caused by UVA and UVB rays as well as blue light and infrared radiation. It's formulated with leutin, a powerful antioxidant that comes from marigold flowers, for blue light defense and iron oxides for protection from infrared radiation and color correction.
COOLA Full Spectrum 360° Sun Silk Drops Organic Sunscreen SPF 30 ($46, ulta.com): Sick of sunscreen that leaves a white cast? You'll never have to worry about that again with these innovative SPF drops that sink into skin instantly without leaving any residue. The drops contain a proprietary blend of antioxidants that defend skin against damage from blue light, infrared radiation, and pollution, as well as hyaluronic acid to soften skin and neroli flower extract to calm irritation.
Black Girl Sunscreen SPF 30 ($16, ulta.com): This ultra-moisturizing sunscreen was formulated specifically with darker skin tones in mind, meaning there's no white, ashy cast here. The star ingredients include avocado, which is high in vitamin E and extremely nourishing, jojoba, which soothes skin, cacao, which evens out skin tone, carrot juice, which is high in vitamin C and helps heal acne, and sunflower oil, which prevents skin irritation.
Alchimie Forever Protective Day Cream SPF 23 ($69, walgreens.com): Get your glow on while you're protecting your skin with this silky-smooth sunscreen. The antioxidants in the formula, including vitamins C and E, blueberry, and edelweiss extract, do a great job of neutralizing free radicals, brightening your skin, and giving you an overall younger look. The formula also contains jojoba oil for added glowiness.
Tula Protect + Glow Daily Sunscreen Gel Broad Spectrum SPF 30 ($36, ulta.com): Those with oily skin know that sunscreen can sometimes leave you with clogged pores and extra shininess. Not this sunscreen, which has a non-comedogenic gel formula. Pineapple and papaya brighten skin, wild butterfly ginger root shields skin from blue light, and probiotic extracts strengthen the skin barrier so irritants can't get in.
Renee Rouleau Weightless Protection SPF 30 ($58, reneerouleau.com): This sunscreen works well on all skin types, as it has a smooth finish that doesn't leave a chalky cast. It contains two powerhouse antioxidants: green tea, which protects skin from sun damage and keeps skin clear (no breakouts here!), and licorice extract, which eases sensitivity.