6 Sustainable Cooking Practices
When we think of sustainability, many of us think of making more eco-friendly choices: eating meat more responsibly, making simple plant-based swaps, shopping sustainably and using sustainable food packaging. Way to go you, but seriously, what else is left to swap to sustainable in the kitchen?
Cooking. That's right. Another simple (and delicious) way to be more sustainable is through your cooking practices. Here are six eco-friendly cooking tips you can implement in your kitchen.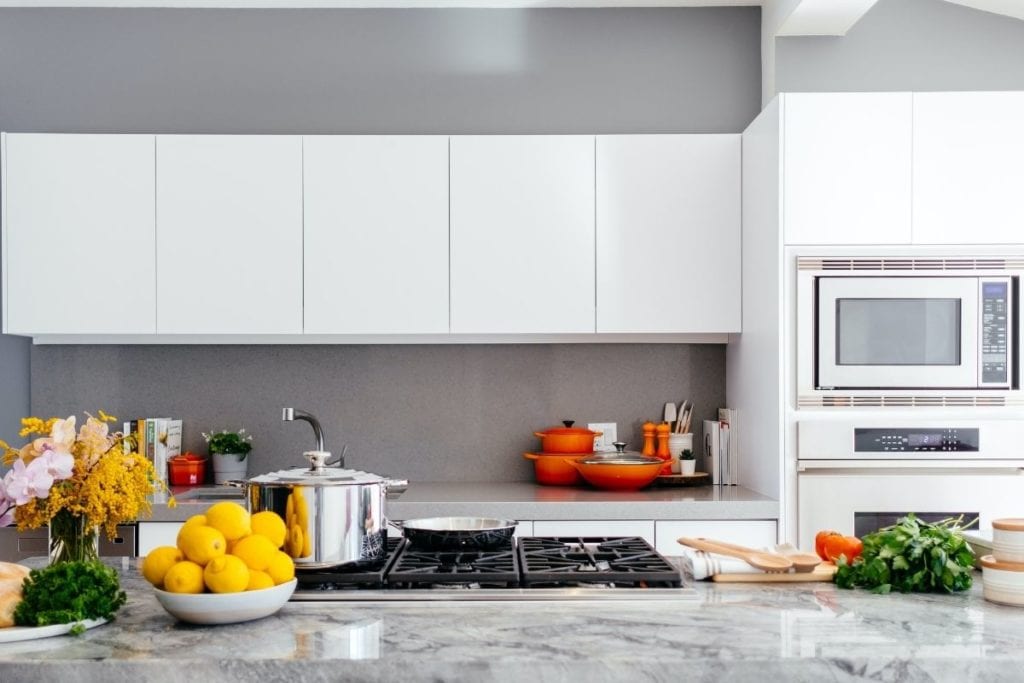 Eco-friendly cooking tips
1. Cook consciously
Cooking consciously is the act of shifting our focus from not just the foods we are preparing, but the way in which these foods have a larger impact on the environment and the world around us. This may seem like a daunting task, but it's actually easier than you may thinkRepurpose food scraps like carrot tops and use them in a recipe for pesto sauce or brew a batch of homemade bone broth. 
Martyn Slack, team member at Equip Your Kitchen, gives an example he uses frequently. "One of the biggest things for me is potatoes. It's an ingredient that I use almost on a daily basis and the amount of potato skin that is potentially wasted. If I am making chips, I'll remove the skin, cook the chips, but then put the skin in the oven to create my own crisps. [They're] a little healthier than store bought [chips] and are zero waste."
Kevin Templeton, Executive Chef of San Diego's barleymash and Consultant for The Smoking Gun, also implements sustainable cooking practices at his restaurants.
"One great sustainable practice we've implemented that can easily be done at home, is to save all your vegetable scraps and turn them into a wonderful veggie stock. You can use carrot butts, celery ends, the base of broccoli and cauliflower stalks, onion ends and parsley stems. Once you have a good amount, just add enough water to completely cover all of the veggie scraps and then bring to a simmer. Simmer the stock for about 45 minutes, strain and then you have a flavorful base, perfect for any soup or a great addition for sauces."
Any produce items you don't use in recipes, place in your garden or kitchen compost pile and let Mother Nature take it from there. Don't have a kitchen compost pile? Start one!

2. Create your own nut and seed butters or milks

When it comes to cooking, you may not think of making your own homemade nut and seed butter or milks, but in order to cut down on plastic packaging, consider creating your own homemade nut and seed butters and milks. Think of items like almond butter, cashew milk, oat milk and sunflower seed butter. All of these items are delicious, but they all come in plastic packaging, so eliminate any extra kitchen waste by channeling your culinary creativity and whipping up your own homemade nut and seed butters and milks to use in your favorite recipes.

3. Grow your own garden

Before you can even begin cooking, you need ingredients, so instead of making a trip to a big box grocery store, grow your own garden instead. Whether you have a backyard victory garden or a few herbs on your kitchen windowsill, select your favorite fruits, herbs and vegetables and channel your green thumb so you can enjoy garden fresh produce all season long.
If you don't have the space to grow your own backyard garden, look into local options like renting a garden plot at a community garden or research a CSA. If gardening isn't your thing, you can always support local growers and farmers at your local community farmer's market.

4. Make ocean friendly choices

If you are a pescatarian or are thinking of eating more seafood, consider eating smaller fish. Larger fish like ahi tuna, king mackerel and swordfish tend to have higher levels of mercury and pollutants in their systems as these chemicals and foreign substances tend to accumulate and build up over time, so eating smaller seafood like anchovies, sardines and sea scallops are typically safer choices for both you and the environment.
Although it may be challenging to create meals surrounding smaller fish instead of larger fish, which are so often used as the main course in dinner dishes, by diversifying the varieties of fish we eat, we may discover how delicious these smaller options of seafood can be!
5. Research brands before buying

Before you begin consciously cooking, become a conscious consumer and home chef by asking questions to the brands you support and look for companies that employ complete transparency of their growing and farming methods. Support brands that offer high quality foods and be on the lookout for companies that practice sustainable fishing practices and regenerative agriculture, a farming practice that aims to restore the health of our nutrient-depleted soil and pulls carbon from the air, ultimately reversing climate change.
6. Use sustainable wines

What pairs best with cooking up a delicious sustainable meal? Cooking a sustainable meal with a glass of sustainable wine, of course. Environmentally responsible wineries are committed to encouraging natural planting and harvesting processes that promote soil health, so whether you are cooking with wine or sipping a glass as you cook up a delicious dish, shop for sustainable wine options. Sip, sip, hooray!
Sustainable cooking practices don't have to be complicated. Start making these simple sustainable swaps and enjoy a more sustainable kitchen and cooking practices that are good for both you and the planet.