Sustainable Shopping at Full Circle Supply in LaCrosse, Wisconsin
I am all about recycling, swapping my plastic Tupperware for more sustainable packaging and drinking from a reusable water bottle, but to be honest, my sustainability efforts really don't go much farther than that. But after a recent chat with my mom, I found out about a business that is taking sustainability efforts to the next level and has me seriously reconsidering how I shop for bath, body and household products. Enter, Full Circle Supply.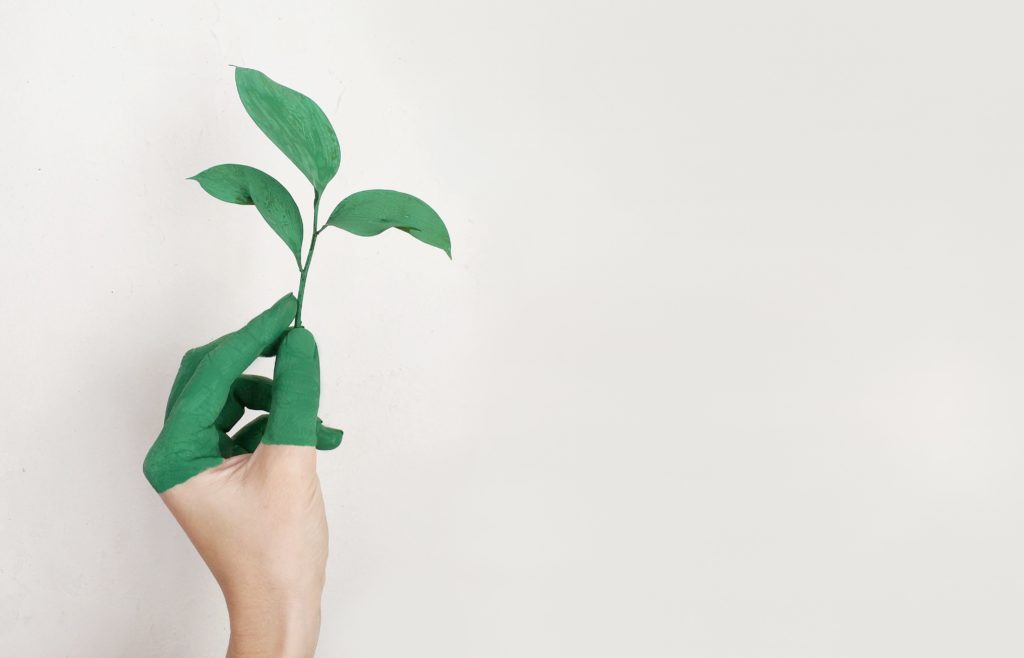 The founding of Full Circle Supply
Founded by Joshua and Mary Larson, Full Circle Supply was established to help people feel connected and empowered so they can begin their own sustainability journey from where they currently are.
"Before venturing into entrepreneurship, Josh and I were your typical consumers, but we felt trapped in a world of single-use plastics, processed foods and fast fashion," says Mary. "Sure, we recycled, but the evidence on the dangers of plastics, pollution and chemicals were becoming too much to ignore. We didn't want to accept living in a throwaway society and we definitely didn't want our family to either."
With that sentiment in mind, Joshua and Mary started to make small changes in their daily lives that would have a positive impact on their community.
"We started small by first using reusable bags, bringing our own cups for coffee and avoiding plastic packaging. In doing so, we started to become healthier and happier in all aspects of life. (Imagine that!) It just seemed like a natural progression for us to create a place where our community had a non-judgmental and accessible store to find alternatives to plastic and refill everyday essentials and so Full Circle Supply was born."
Full Circle Supply
Located in the river town of LaCrosse, Wisconsin, Full Circle Supply provides a curated collection of bulk home goods (200+ to be exact) to the local community of LaCrosse. Full Circle Supply makes refilling easy and accessible so you can start living a more sustainable life right where you are by reducing plastic waste. Think of it like the bulk shopping section of Whole Foods, but instead of stocking up on beans and dried fruit, Full Circle Supply allows you to replenish popular household items like bath and body products, cleaning supplies and home goods, including all-purpose cleaner, body wash, laundry detergent, shampoo and so much more!
How Full Circle Supply brings the eco to eco-friendly shopping
Their secret? Full Circle Supply purchases these products in bulk from brands and companies that avoid harsh chemicals, practice ethical methods and use plant-based ingredients.

When it comes to sustainable shopping, all you have to do is come in with your clean, empty, reusable containers then select which items you want to purchase and how much. From there, the team will refill your containers for you. That's it! Yep, it's that simple.

If you forget your reusable containers, don't worry, Full Circle Supply has a variety you can purchase from and if you're in a hurry, you can drop your reusable containers off with your requested order then come and pick them back up later. Sustainable shopping cannot get any easier than that! The Larsons also encourage shoppers to read labels and ask questions because their mission is to make transitioning to refillable personal care and cleaning supplies super simple and enjoyable.
How you can start shopping sustainably
When it comes to shopping more sustainably, most people don't know where to start (myself included), so Mary reminds us, "There is no such thing as perfect so ease into it by starting small." For instance:
Avoid single-use plastic packaging by only shopping for recyclable packaging
Bring your own reusable canvas tote bags to the grocery store
If possible, don't buy foods that come in plastic at all
Reduce plastic by bringing your own coffee cup to the local coffee cafe
Slowly evolve into buying bulk
Mary says, "Everyone is in a different place, (financially, geographically, mentally/physically) Therefore, it's important to be gentle with yourself, while ultimately realizing that the consumer needs to demand change through [his or her] buying habits."

The Larsons appreciate the support they've received from their local LaCrosse community, but also realize most communities don't offer this type of business service.
"We hope more and more companies will realize the benefits of bulk and foresee larger corporations refilling items like laundry soap in the future."
Okay now the real question is, who wants to take a road trip up to LaCrosse with me to stock up on bath, body and cleaning products? Excuse me while I gather up every mason jar I own…

Follow Full Circle Supply on Instagram.
Let us know!
Did this post help you get closer to achieving one of your goals?