A Community Garden's Benefits and How to Get Started
For many, there's nothing quite as fulfilling as growing your own fresh produce, and a community garden solves a problem that big cities, like Los Angeles and Chicago, face—limited yard space (if any) for many inhabitants.
It can also be a welcome change of pace to the daily hustle and bustle to spend some quiet time getting your hands dirty and feeling physically connected to the earth. Make no mistake, maintaining a garden can be a lot of work, but the resulting vegetables and/or fruit that you grow yourself will hands down taste far superior to anything you can buy at your local grocery store.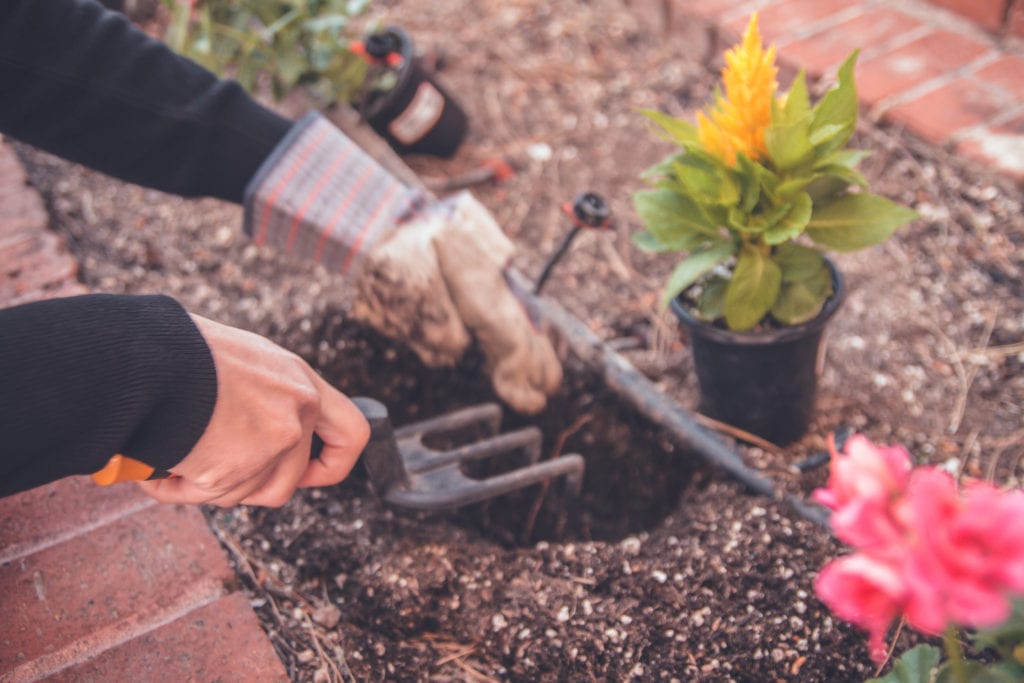 The idea behind community gardening is one of growing fresh produce with fellow aficionados. As part of a sharing economy, community gardening touts plenty of benefits, from increasing property values, providing fresh produce to families who wouldn't otherwise be able to afford it (which can improve their diet and overall health), it supports a healthy lifestyle, builds stronger communities and provides educational opportunities.
Santa Monica, California is a top beach destination for Los Angeles tourists. It is also home to beach loving "Westsiders," and three incredible community gardens, one of which is Ishihara Park. Its public programs include Communal Gardening to learn and acquire gardening skills, Pancake day, and the ability to become a certified UC Victory Gardener. It provides great opportunities to connect neighbors while doing something good for themselves and the environment.
And if you're concerned about your carbon footprint, community gardening has been shown to contribute to a reduction in greenhouse emissions caused by food transportation, as well as a reduction in waste. A single calorie of grocery store food requires 1300 miles of travel from farm to table and ten calories of fossil-fuel energy. Additionally, transit time for fruits and vegetables can be as long as seven to fourteen days, and about 50% of the food will spoil in transit.
Cost, availability and acceptance are known barriers to fruit and vegetable intake. Healthy Hood in Chicago aims to decrease these barriers by providing fitness, dance, and a community garden at an affordable price to the underserved. Their Garden Club offers healthy vegetables, like kale and zucchini, plus food classes and workshops. Want to learn how to make fresh salsa with garden-grown tomatoes? There's a Garden Salsa Workshop for that. Want your kids to get some hands-on gardening experience? There's a Kid's Summer Garden Party where they can learn all about composting and even make their own worm farm compost.
For Sophia Dalton, a Santa Monica resident, Gardening at Ishihara Park has been a great "education tool," and also "free therapy," Dalton said.
As a personal trainer, "I spend a lot of time on my feet covered in sweat. Some of it belonging to me. Most of it not!"
She sees gardening as a healthy outlet from her healthy day job, "to get to my roots, no pun intended. My dad grew up on a farm, and even though I grew up in a city, I feel more connected to his childhood experience when I get in the garden."
But Community Gardening isn't a social experience for her. "Honestly, if I had a yard I would [garden] at home because I like to tune out the world. I put my earpods in and listen to classical music. It's like I'm in my own little universe."
Still, she sees the benefits from a social perspective. "[Ishihara] has lots of community focused events and programs. They're really good about getting people together and making friends. I know some have met their [partners] this way!"
Community Garden dating? Now there's a compatibility tactic you won't find online or in an app.
If you would like to get involved with a community garden, the best way to find a location near you is to reach out to your city's Garden Council. LA's Community Garden Council and Chicago's Park District are great resources for just that purpose. Social media platforms, like Facebook, are also good places to not only find gardens to get involved with, but connect with fellow gardeners as well. Volunteer opportunities and donations are always available and welcome, so even if gardening isn't your thing, you can still get involved and help your fellow neighbors out!
Let us know!
Did this post help you get closer to achieving one of your goals?