How To Make Your Own Vegetable Stock
You've probably heard that you really should be making your own stock. Homemade stock is generally more flavorful and healthier, plus it lets you channel your inner Barefoot Contessa and feel so cheffy ("storebought is fine," though).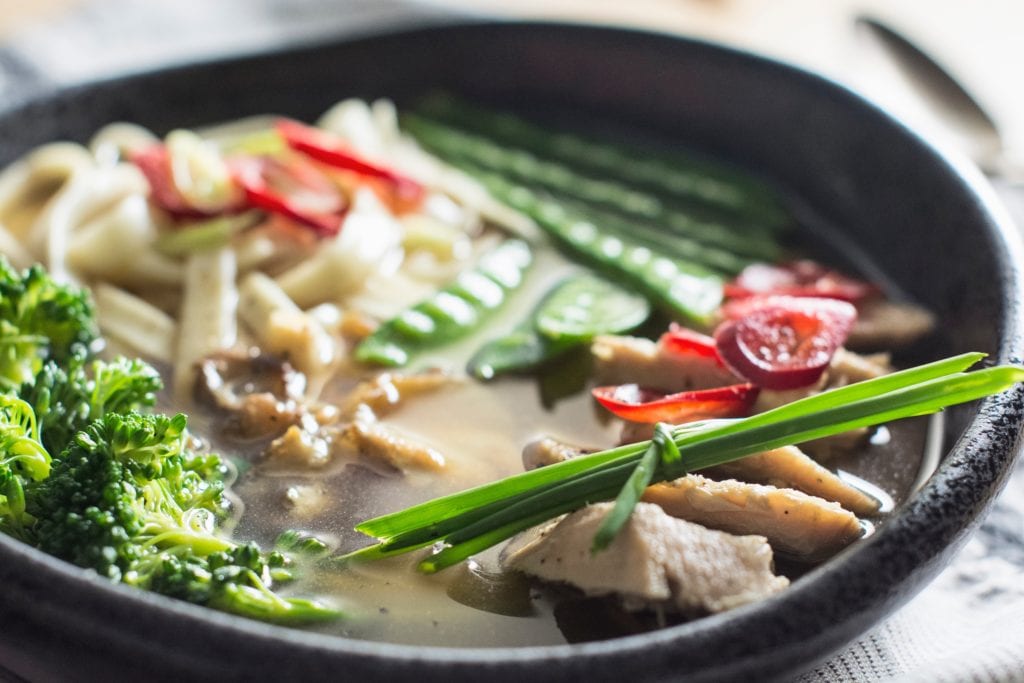 A great way to jump on board the homemade stock train is to start with veggie stock. No chucking around bones or simmering all day, and bonus points: it's vegan and a great way save money and reduce food waste. I promise it's a win-win-win, and once you get in the habit you'll never go back to store bought.
Tips to keep in mind for making vegetable stock
The best way to get into making your own veggie stock is to save scraps any time you cook. Start a gallon sized Ziploc bag next time you meal prep or try a new recipe and throw in your onion skins, mushroom stems, carrot peels, parsley stems, etc. Keep the bag in the freezer and add to it every time you cook. Once it's full, go ahead and make a batch of stock! Just be sure to rinse off veggies that you usually wouldn't to make sure you're not adding dirt or bacteria to your stock.
If you want to make this stock today and don't have a bag of veggie scraps saved in your freezer, that's fine too! A good rule of thumb is to start with a base of onions, carrots, and celery for a good neutral flavor.
As you're saving veggies and aromatics, you do want to be a bit selective about which go in your stock bag unless you're planning on a specific use for this stock in advance. In general, stick to more neutral ingredients. Throwing ginger into your stock might be great if you're planning on making a Thai inspired soup, but it may not be so welcome if you decide to make an Italian inspired rice pilaf.
One last tip – avoid salting your stock. Keeping it free of any salt will give you full control when you use it to cook and help you avoid over salting your final dish.
How to make your own vegetable stock
Roughly chop your large vegetables. Nothing crazy here, we're talking quartering onions, cutting carrots in half – just enough so the veggies have some room to move around in the pot.

Add any extra aromatics you have on hand. This is a good time to use up that thyme you have lying around from last week's stew recipe, throw in a couple bay leaves tucked away in your cupboard, or find a use for whole black peppercorns.

Combine veggies and aromatics in a large stockpot and cover with water. An important note is to use slightly more water than the amount of stock you want to yield because this will reduce while cooking. I like to use 8½ cups of water to yield roughly 8 cups of stock.

Bring to a boil. Once boiling, reduce heat to low and simmer, covered for roughly an hour.

Strain through a fine mesh sieve and let cool. Use in your weekly meal prep! Or freeze in one cup portions for up to three months.