The Best House Dresses and Coverups of the Summer
Being comfortable with your body is a challenge for many of us right now (myself included). Anyone who regularly works out in a gym or studio has likely had a long stretch with a different fitness routine this year. Depending on where you live and your comfort level with risk, things may still not be back to normal. And that's okay. We're all doing the best we can.
As a result, many of us are feeling less than confident about our bodies right now (unless you're that person who stuck to a fitness routine during quarantine, which in that case— good for you). But that doesn't mean you can't look good and feel good in your clothing. Here are some great coverups and house dresses to instantly make you feel more confident.
Swirl Boutique Band Of Gypsies Zion Maxi Dress
If you're looking for a statement dress to take you from summer to fall, this dress is it! The yellow tie-dye is super chic and the flowy fabric is very forgiving.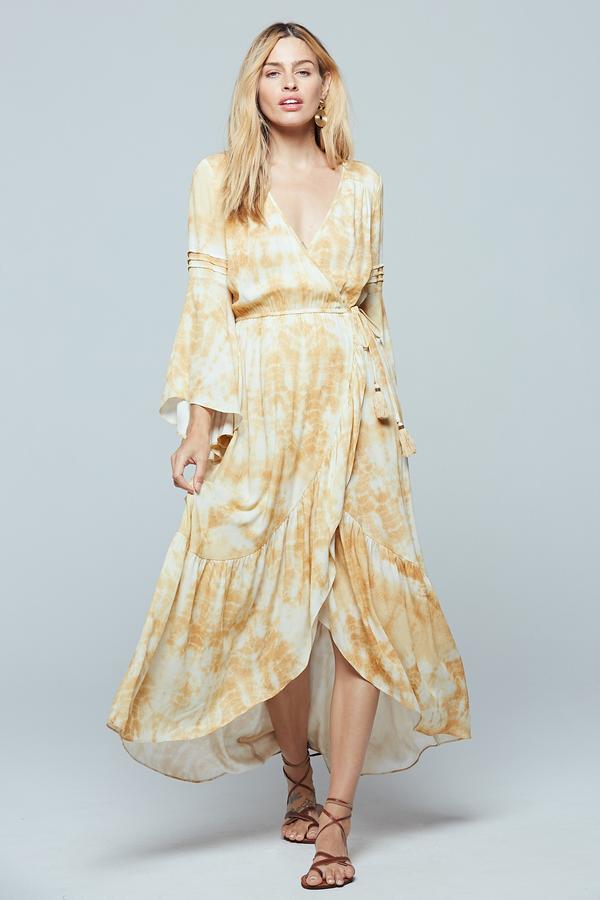 The long sleeves are great for breezy nights and fall days, but won't make you feel too overheated in the sun. Also, you can wear it around the house if you want to feel extra fabulous on Zoom calls.
Swirl Boutique Lani The Label Monroe Dress
This dress is great for showing off your upper body and de-emphasizing your midsection. The red flower pattern is just darling, while the sweetheart neckline is sexy and perfect for date night or Zoom cocktail hour.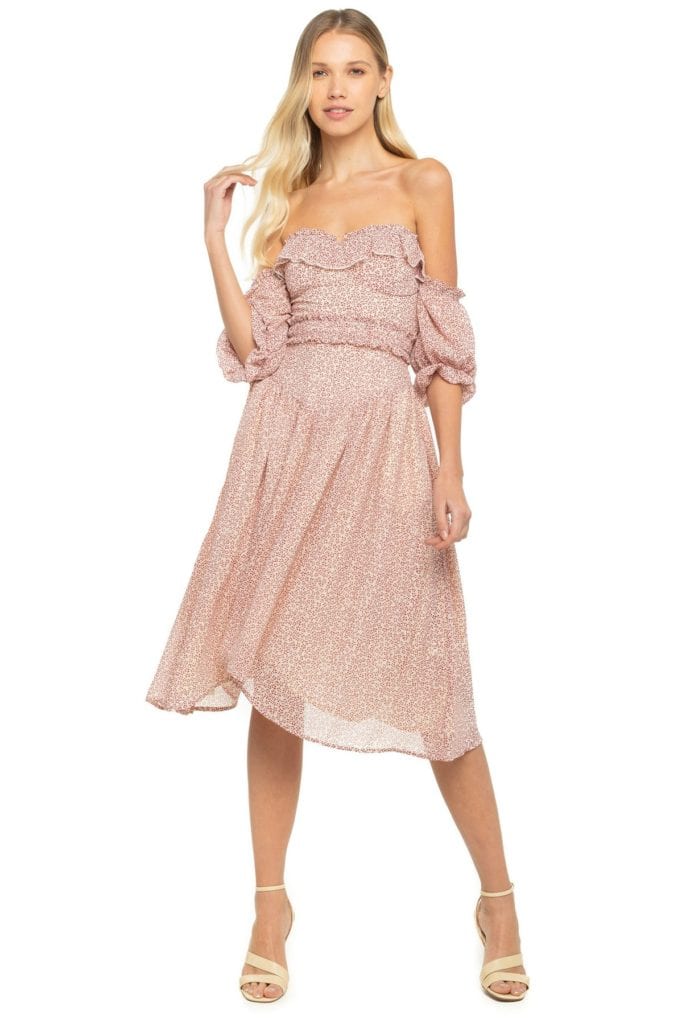 LoveShackFancy Ross Dress
This is the sweetest little dress I've ever seen. It's comfy, airy and reminds me of the Hamptons meets the English countryside. Available in a lilac or yellow flower print, the high neckline and long sleeves are ideal for anyone working at home with someone who likes to crank up the a/c just a little too high.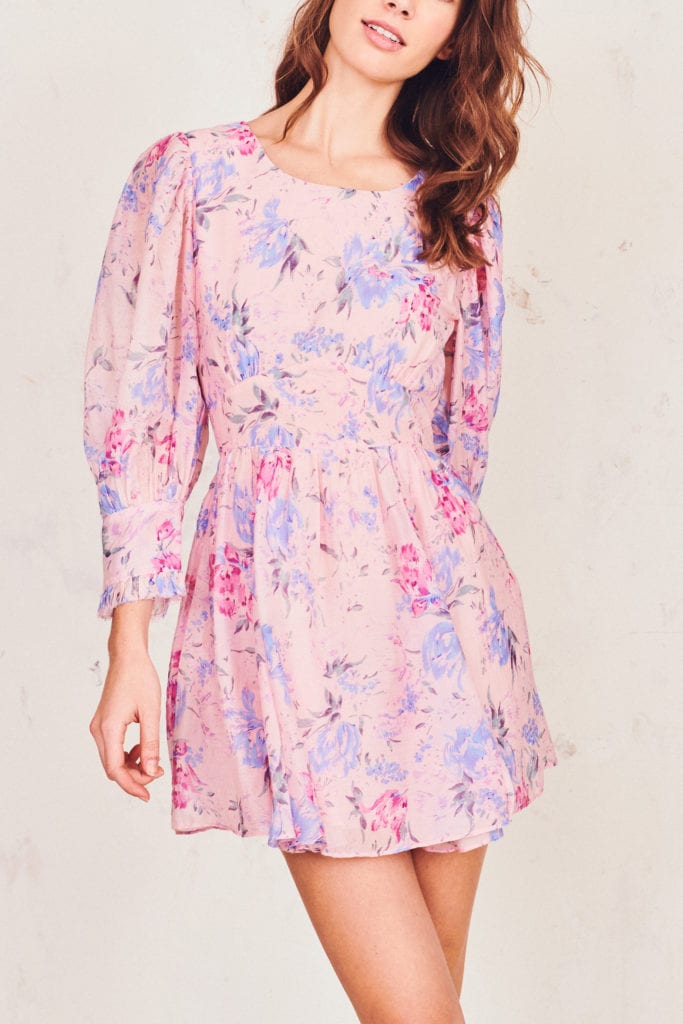 Voloshin Ruhi Corset Stitched Dress 
With a vintage-inspired pattern, this flowy, linen maxi dress is great for hot days. With a supportive back and adjustable spaghetti straps, you don't even need to wear a bra with it. (Because let's be honest, no one wants to wear a bra right now!)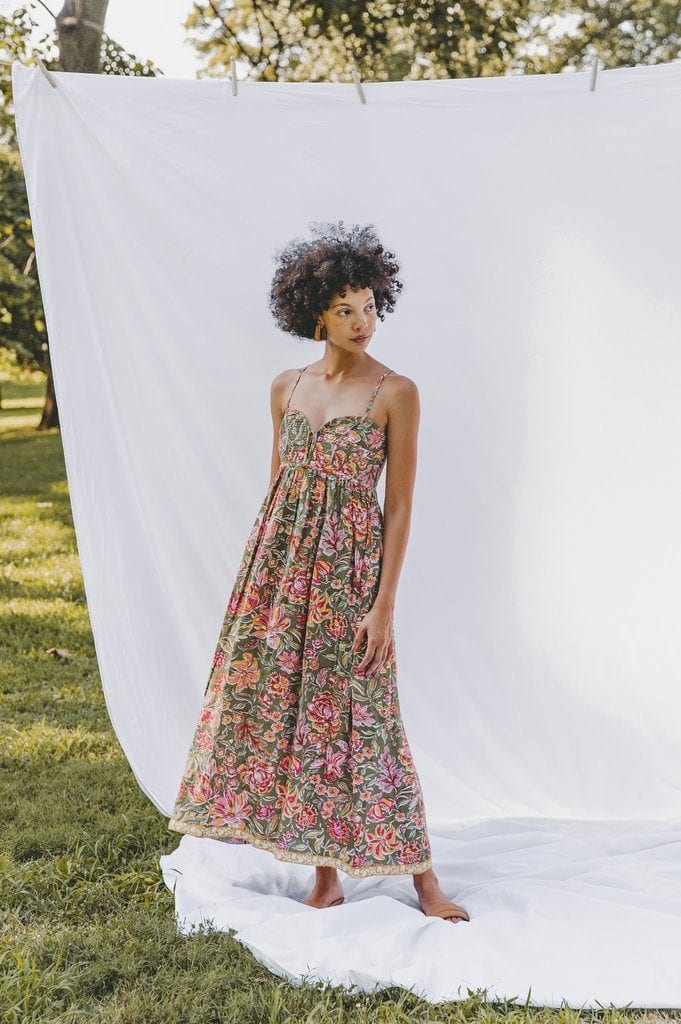 Aerie One Shoulder Slit Midi Dress
So many one-shoulder dresses are formal, but the One Shoulder Slit Midi Dress is fun and casual. Ideal to wear with flip-flops or sneakers, it's a great piece to take you anywhere from the farmer's market to a backyard barbecue. Made of soft fabric, it highlights your curves without being clingy.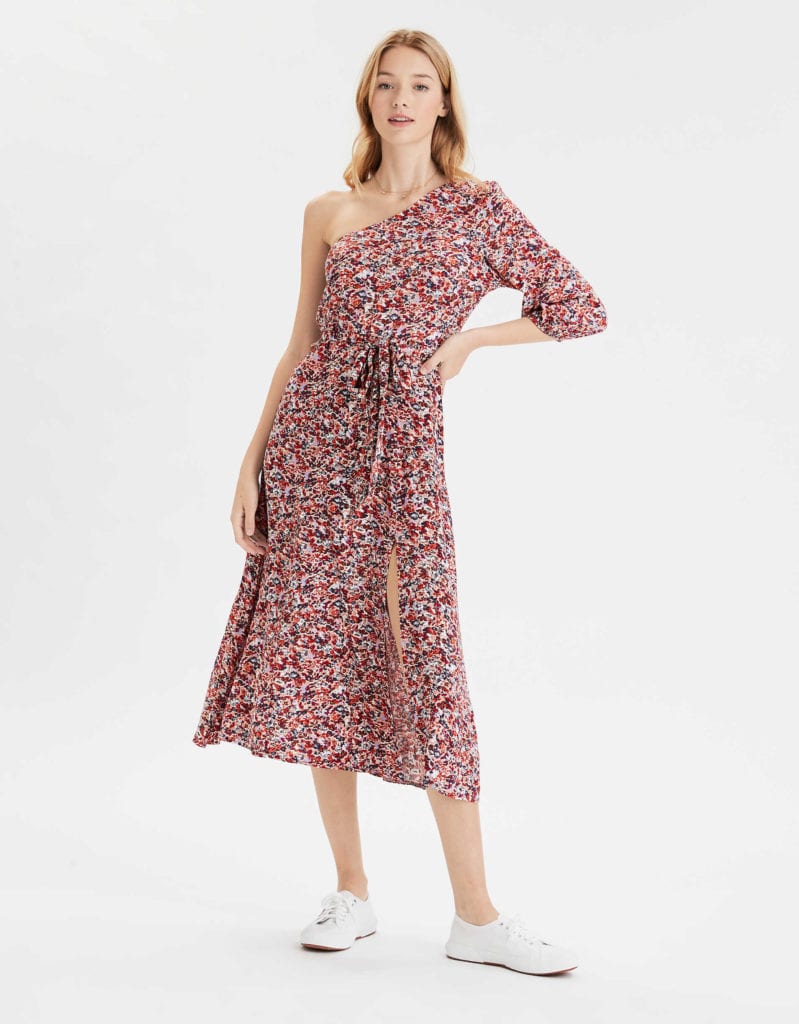 AE Ruffle Wrap Midi Dress
Wrap dresses are very much in style this season and this one is particularly versatile. Available in Smoked Grey and Courtyard (a taupe/olive shade), it flatters a variety of body types. Better yet, it's machine washable.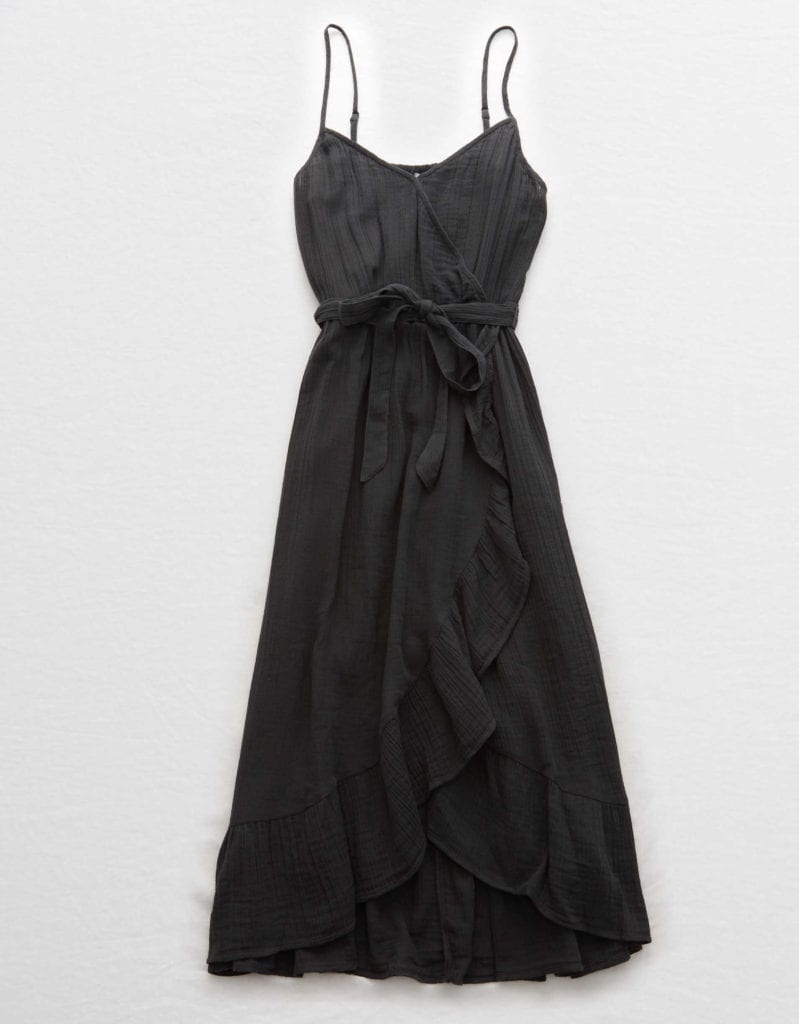 Indigo Swimwear The Moonlight Breeze Shirt in White
This linen coverup is a swimwear staple to keep in your wardrobe to wear for years to come. Modeled after a classic oversize men's button-down, there are so many ways to style it. Wear it long or open—button it, tie up in the front as a crop top, or tie it in the back.
Hermoza Alina Coverup Tunic
This coverup works over any type of swimwear, whether it's a one-piece or two-piece. Made of bathing suit material, it dries quickly and has a cheerful, bright print that easily complements a variety of styles and colors. Because it has long sleeves and can be styled long or short, it's very forgiving for anyone who isn't feeling confident about their body right now.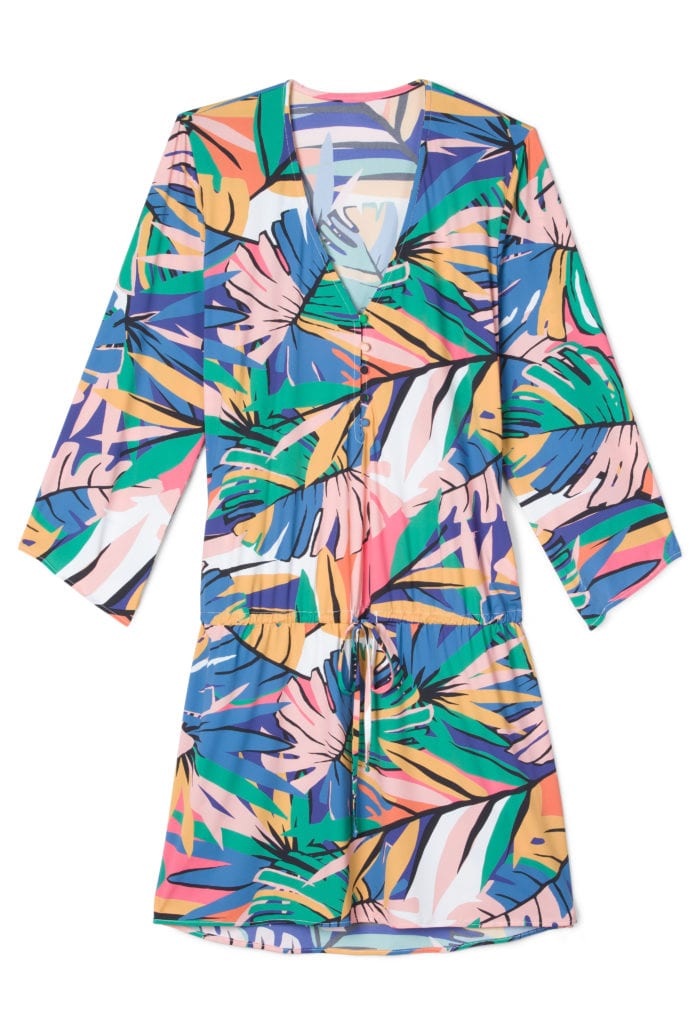 Venus Cali Ring Cover Up Dress
Equally comfortable and sexy, the Venus Cali Ring Cover Up Dress is ideal for the beach or to pack for a weekend trip. Available in green, black, and tan, the tortoiseshell ring is a chic accent. The drawstring tie at the back helps you fit the dress to your body perfectly.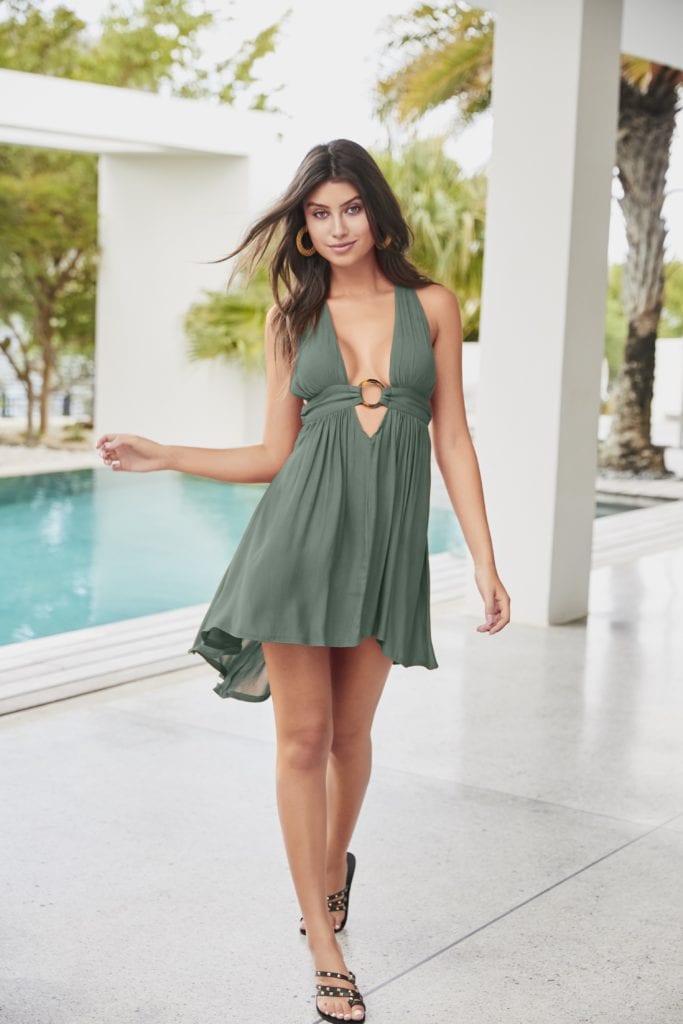 Old Navy Waist-Defined Slub-Knit Cami Maxi Dress for Women
One of our favorites house dresses, this maxi from Old Navy looks more expensive than it is. With classic stripes, it's chic and easily accessorized with a straw hat, bag, or anything beachy and casual, if you want to wear it outside. It's even available in petite and tall sizes.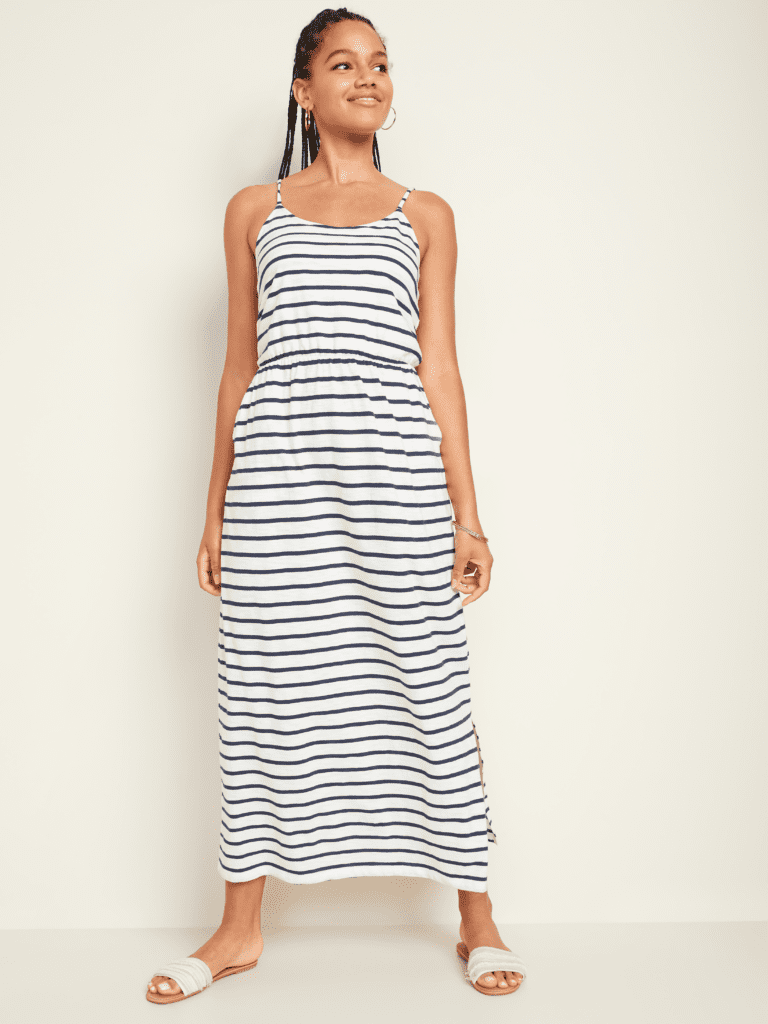 Draper James Off the Shoulder Flounce Midi Dress
This sweet navy and white dress is just as stylish as it is practical. The off-the-shoulder neckline is appropriate for Zoom calls but also won't create a strange tan line if you're sitting outside working or reading.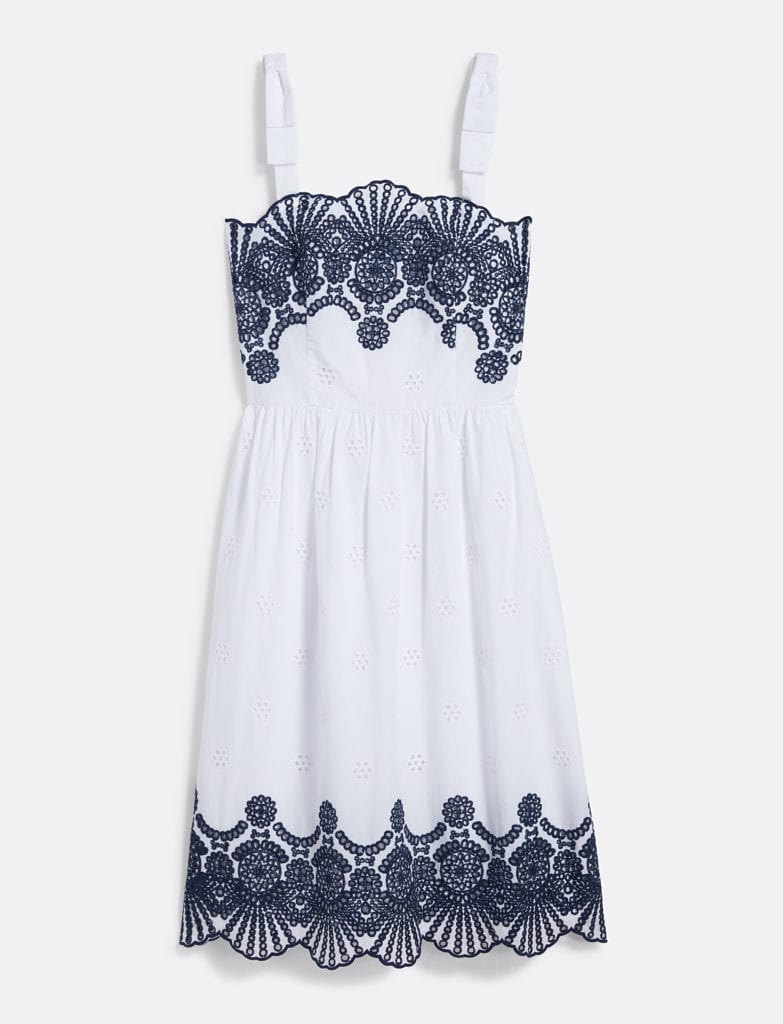 Bobeau Lisette Tie Strap Midi Dress
The tie straps on this floral dress are too cute. You can tie them in the middle of your shoulders or towards the front. The flouncy ruffled bodice is extra forgiving.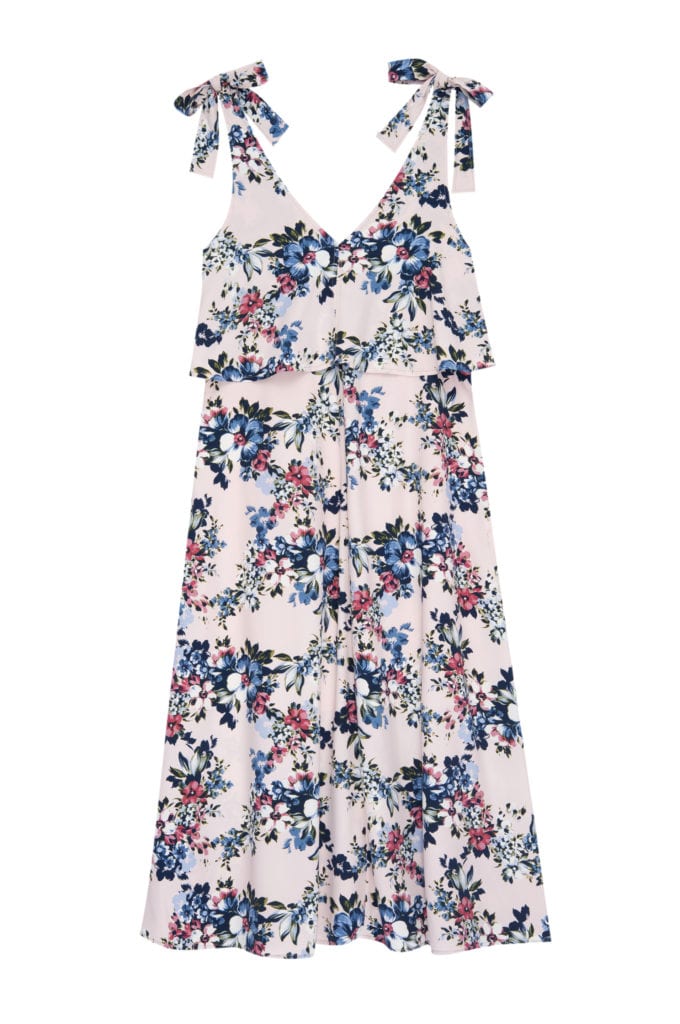 Olive LA The Lazy Poet Olivia Linen Romper
This linen romper is a great choice if you aren't in the mood to wear a dress to the beach or pool. The sheer linen fabric can work with any color swimwear, making it one of the most versatile pieces to buy right now.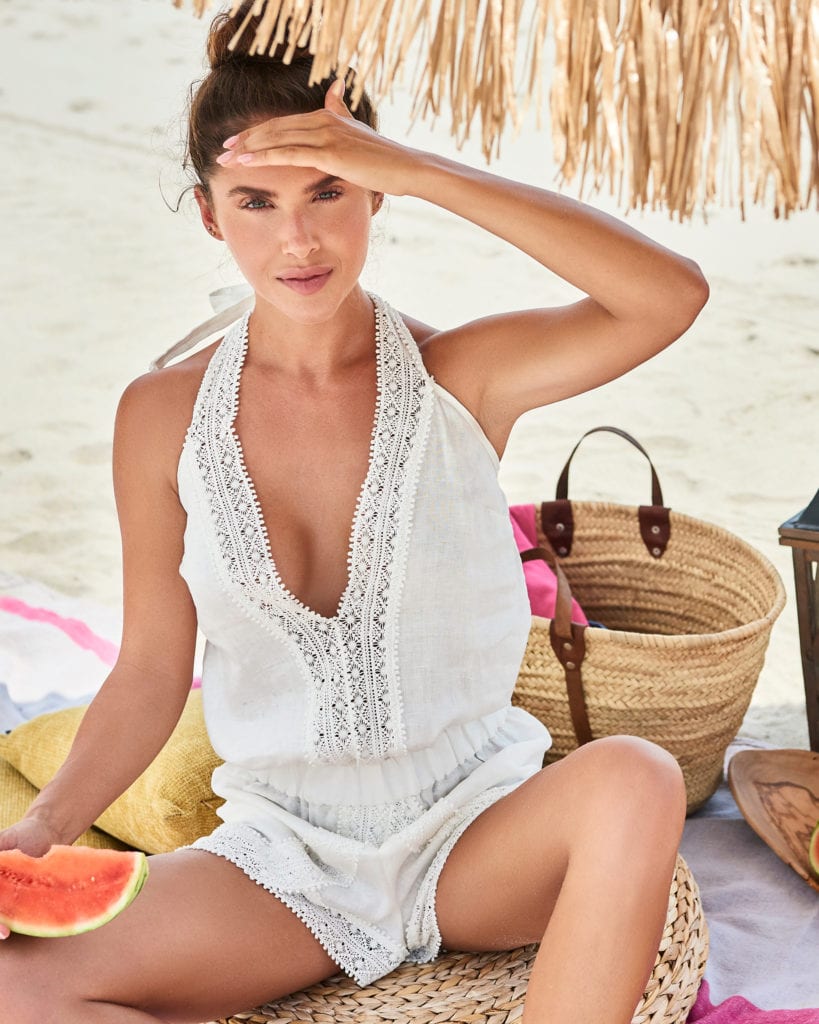 Venus Slit Leg Jumpsuit Coverup
If you rather not show off your legs (too much), this coverup will become your new best friend. Available in regular as well as plus sizes, it's a great alternative to wearing a dress, but not quite as warm as wearing pants and a top. You also wear this without swimwear. Choose from navy or two different leaf prints.