Activewear For Quarantimes And Beyond
Are you sick of wearing the same leggings, tank and sports bra every single day? Of course you are! So is everyone else. If you've gotten your stimulus check or know it's on the way, it might be time for some new athleisure/activewear.
Here are some great outfits that will do more than motivate you to move your body, but are also perfect for Zoom, Houseparty, and the only shopping most of us are allowed to do right now — buying food at the grocery store. Better yet, you'll love wearing all of these outfits when the world finally opens up again. 
Swirl Boutique
Swirl Boutique is a hidden gem in Southern California that's basically the secret sauce of the Bachelor Nation. But in addition to dresses, they also have chic loungewear, like these shorts and t-shirt by Chaser.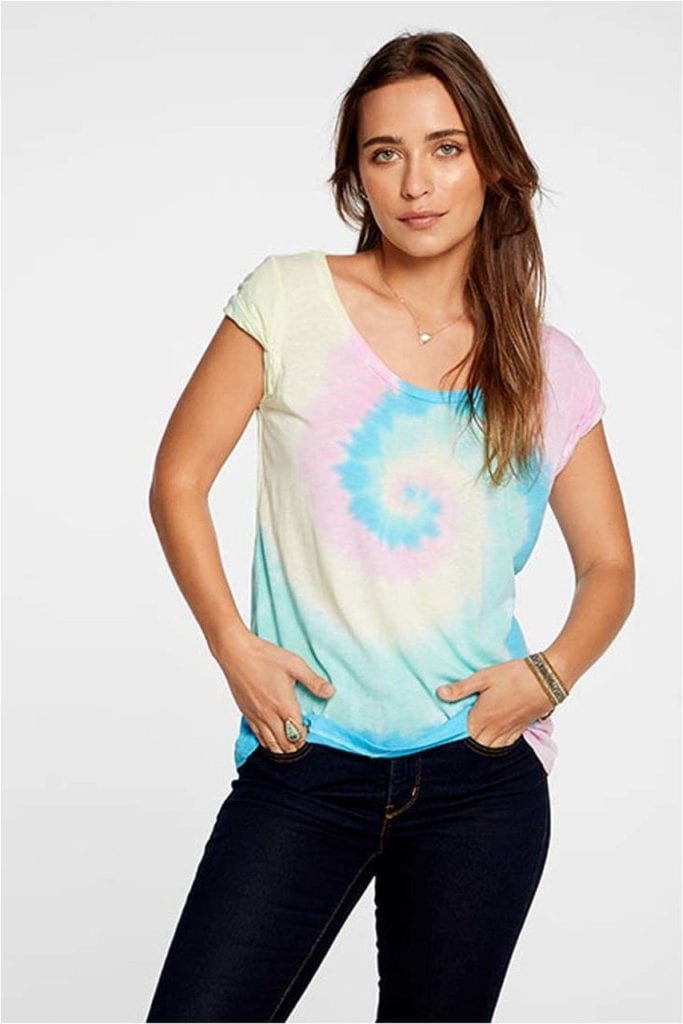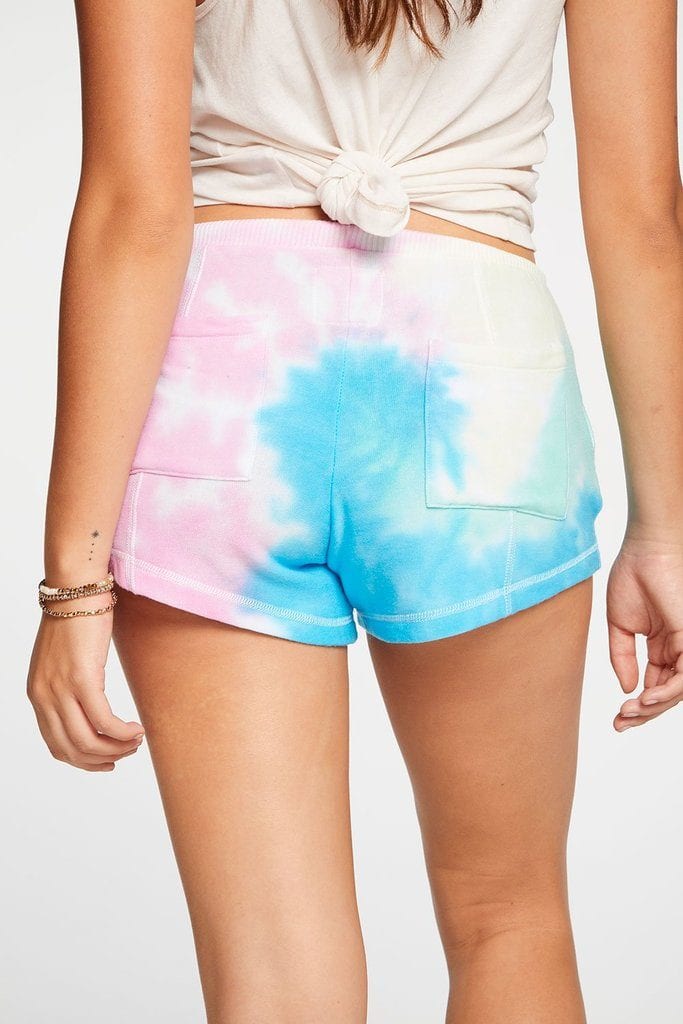 Just add a sports bra and you have pretty much the softest outfit ever to take you from yoga in the bedroom, all the way to the sofa in the living room. The tie-dye couldn't be more stylish for the season if you tried. You'll end up wearing this outfit all spring and summer long.  
Splendid
But if you're more of an ombre person, Splendid's Aurora Leggings and Bra are the outfit equivalent of being in your happy place. Made from a soft fabric that moves with you, it's great to wear to a streaming Pilates class or for a run outside. The bra is cut high enough to wear on its own for a causal Zoom meeting or a quick trip to the pharmacy for sheet masks or nail polish remover. If you're not a leggings and a bra person, don't worry, there's a tank available as well.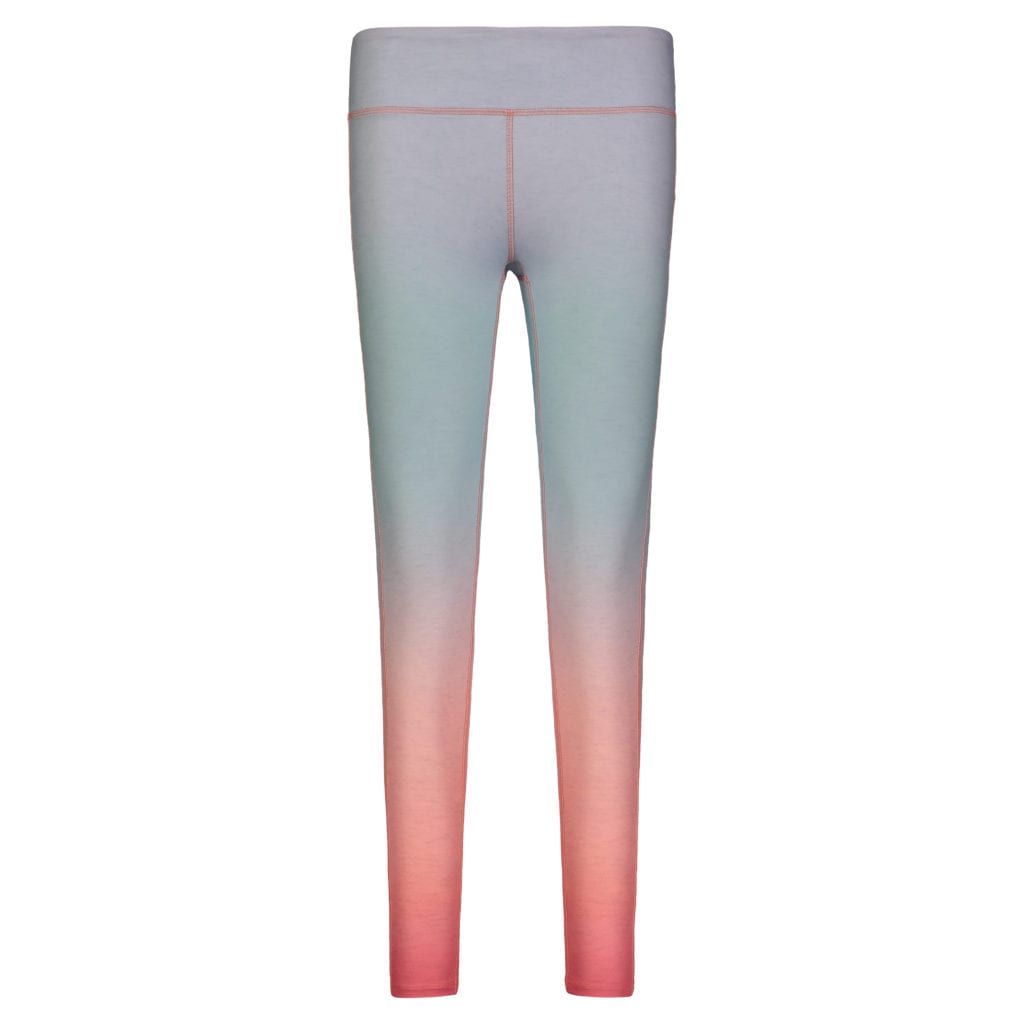 All Day Alba
If you're seriously working from home and don't quite feel comfortable wearing something super low-cut or just wearing a sports bra for Zoom meetings, you will appreciate the All Day Alba Sleeveless Top. With an extra supportive built-in bra and made from a sweat-wicking material, you can easily transition from a sweaty workout session to that marketing presentation without changing your outfit (but you still might need some dry shampoo).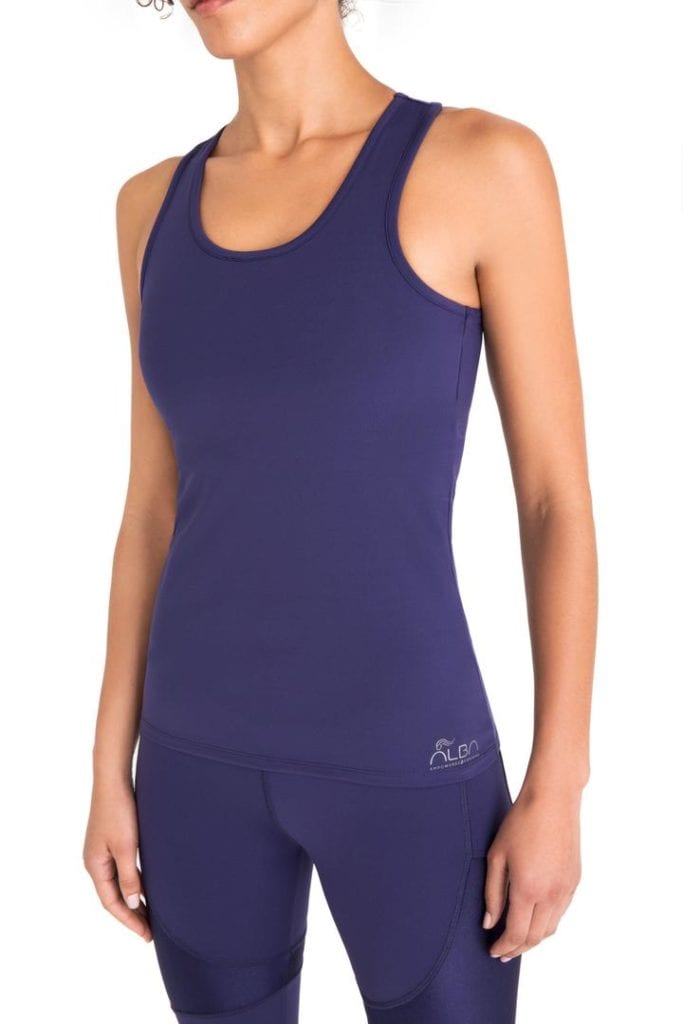 There are nine colors available from black and grey to shades of purple and blue. 
Proud
We should all be proud of ourselves for making it through all of this. That's why Proud is so appropriately named. The Be Passionate Asymmetrical Tank is a great example of form meeting function. Unlike many asymmetrical tops, this one is actually supportive, with a great built-in bra and a logo strap. Available in black and white, it's ideal for indoor happy hours and streaming barre sessions. Just add the Be Authentic Ballerina Leggings for a complete outfit. These leggings really skim and support the body. 
Set Active
If you can't get enough of the one-shoulder look, Set Active has a great line of athleisure including the Ribbed One Shoulder Bra that's supportive enough for spin class (either future spin classes or current Peloton). Made of the brand's SCULPTFLEX fabric, which is a Microfiber nylon and spandex blend, it's available in thirteen different color choices (bet you can't choose just one).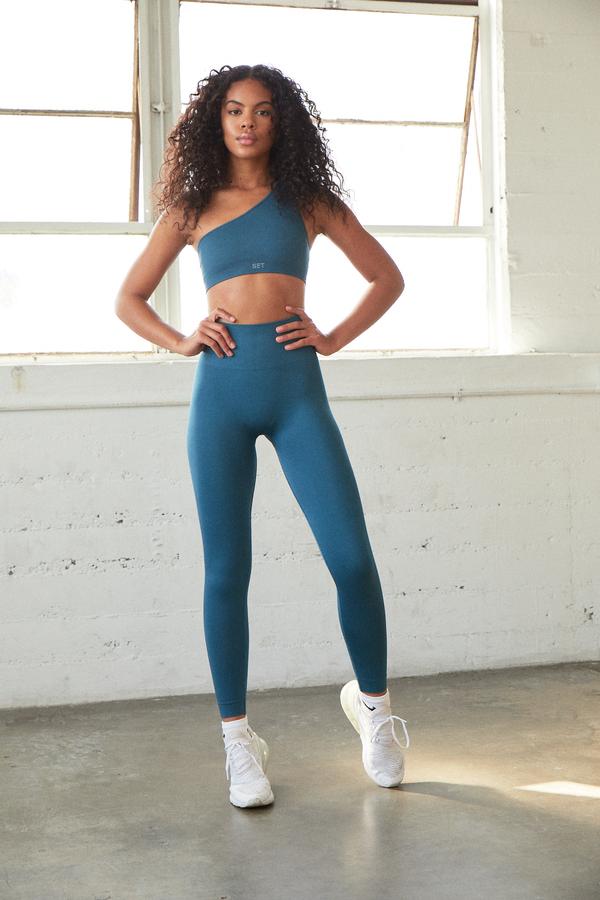 Don't forget to wear the matching leggings or buy a different color and color block! 
Italic
Made in the same factory Alo Yoga, Stella McCartney, and Vilebrequin, Italic's Aura Racerback Bra and Aura High Waist Leggings check every box, really supporting your body. The body-skimming style will motivate you to want to work out, but you won't need to change for that post-workout virtual happy hour with your friends.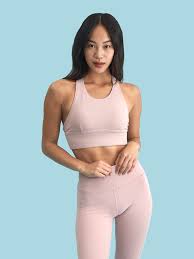 Available in Dusty Pink, Red, Black, and Dusty Blue, you really can't make the wrong choice with this one.  
JJ Winks
Do you dream of doing yoga in your loungewear? JJ Winks can take you from nap time to a streaming class and beyond in the softest fabric I've ever felt in my life. The Slumber Party Top has a built-in shelf-bra that feels like a "light hug." You can even pair it with matching leggings or shorts or wear it with jeans for a trip to the grocery store. Made in Los Angeles, it looks like a regular top, but it's so much more. You'll be surprised how often you'll want to wear it.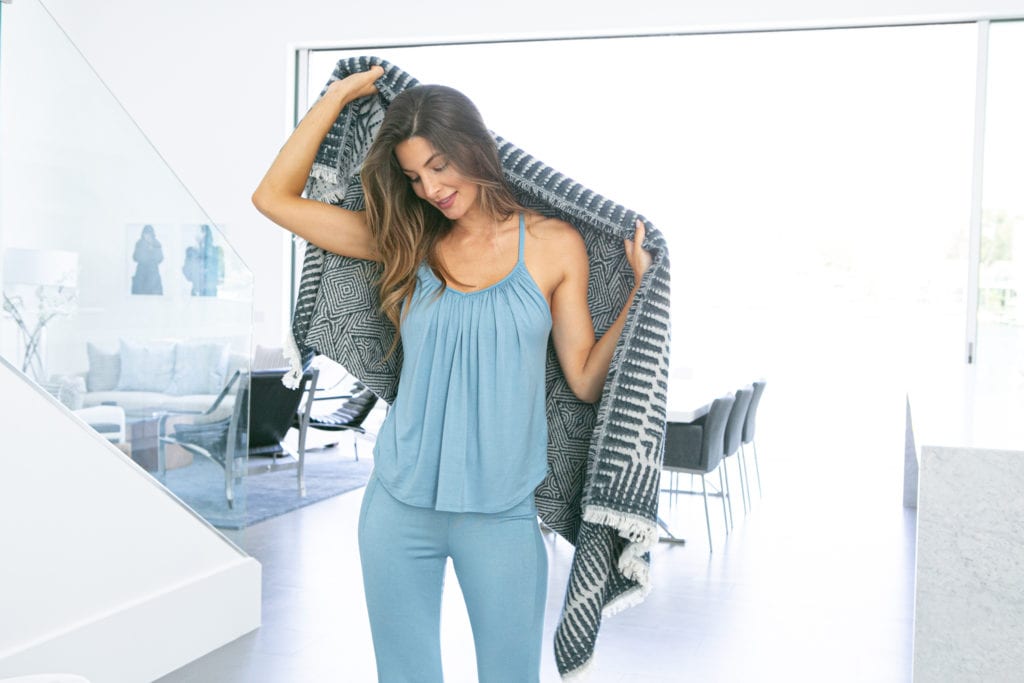 Soma
Soma is known for their awesome bras, but their loungewear deserves just as much attention. If you're sick of the same old hoodies, their Sporty Funnel Neck Pullover makes a great alternative, keeping you warm after a long dog walk, yet polished enough for a video conference.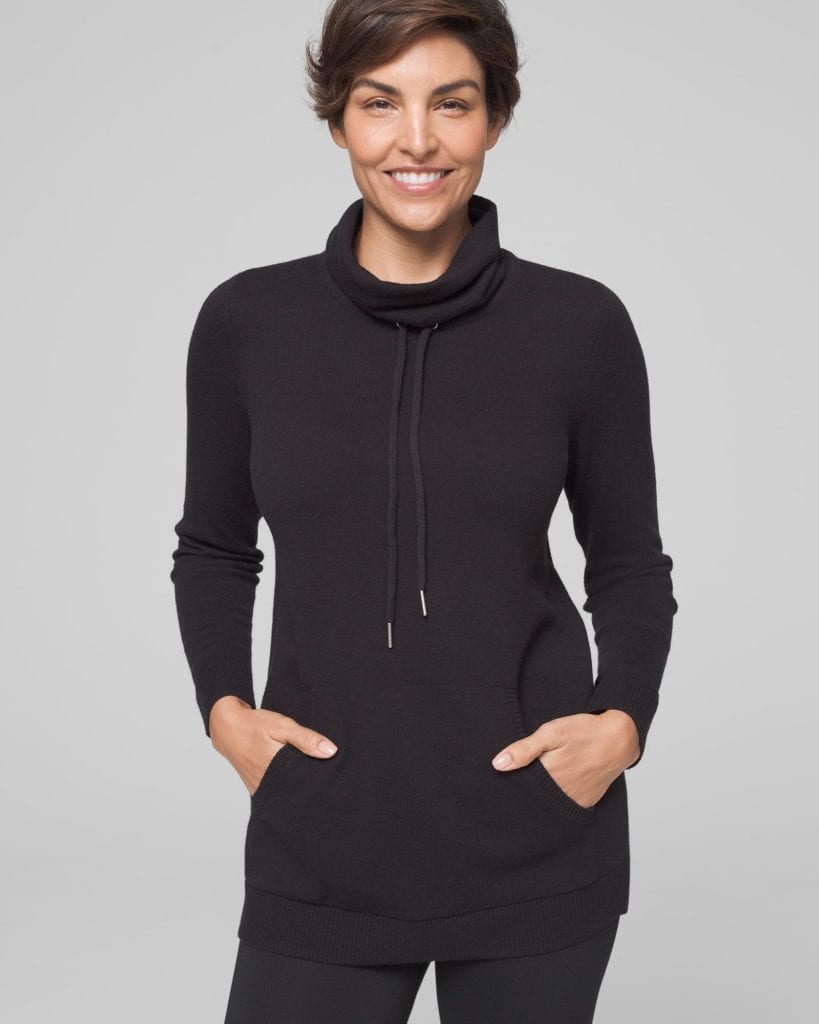 Keep it balanced with the soft as butter Sunday Shorts.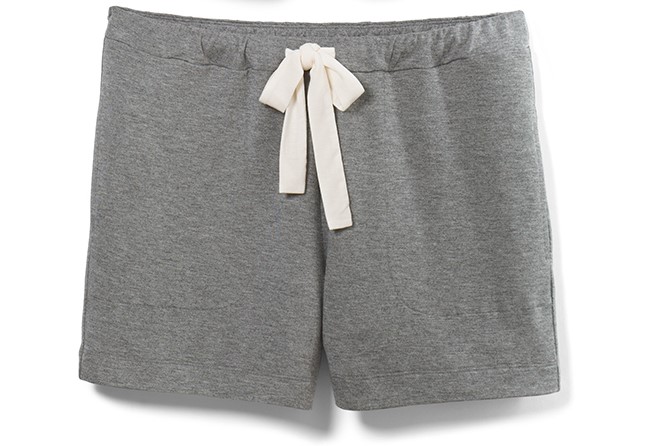 Nicole Miller
Let's get real. We can't all do Zoom meetings in a sports bra. Luckily, Nicole Miller's High Low Tee shows you're a star with a celestial design that easily works with any leggings you currently have. The breathable fabric helps you keep you cool. This top also pairs well with denim overalls.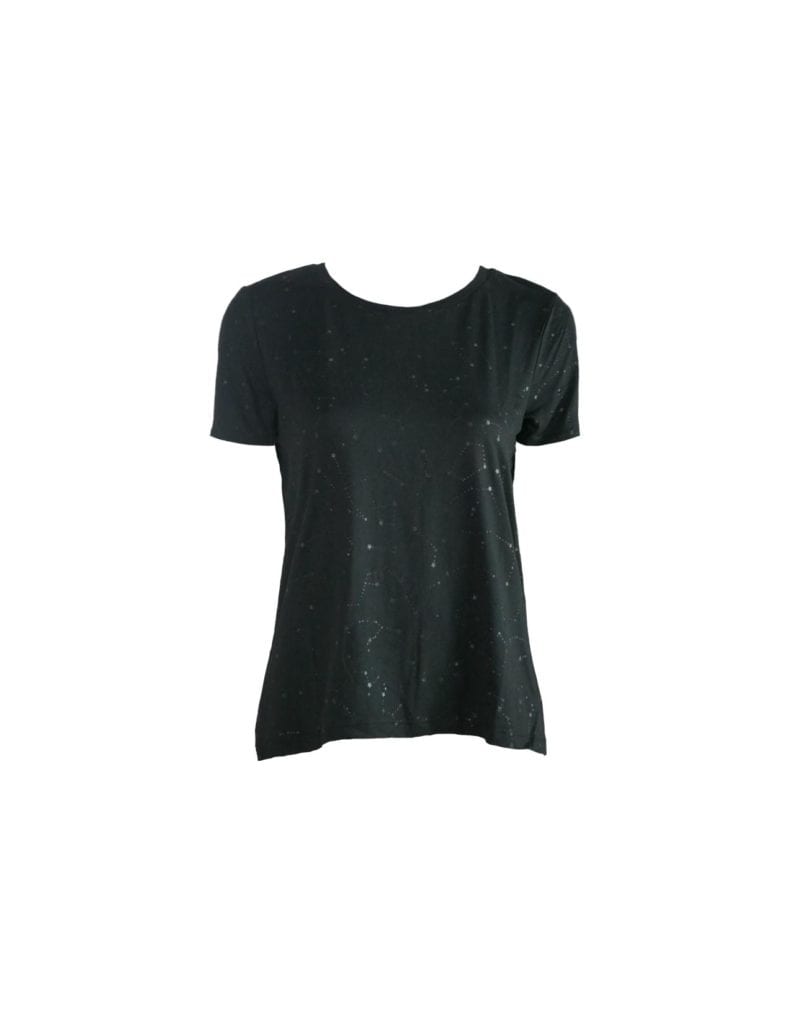 Felina
Felina is known for its lingerie, but the loungewear is just as fabulous. The Iroso Long Sleeve Top has a faux tank layer and open shoulders for an effortless look. Available in solid black as well as grey/white, it's perfect for staying warm(ish), when your quarantine partner insists on keeping the window open or A/C on. It's also great to wear on a walk or for running errands.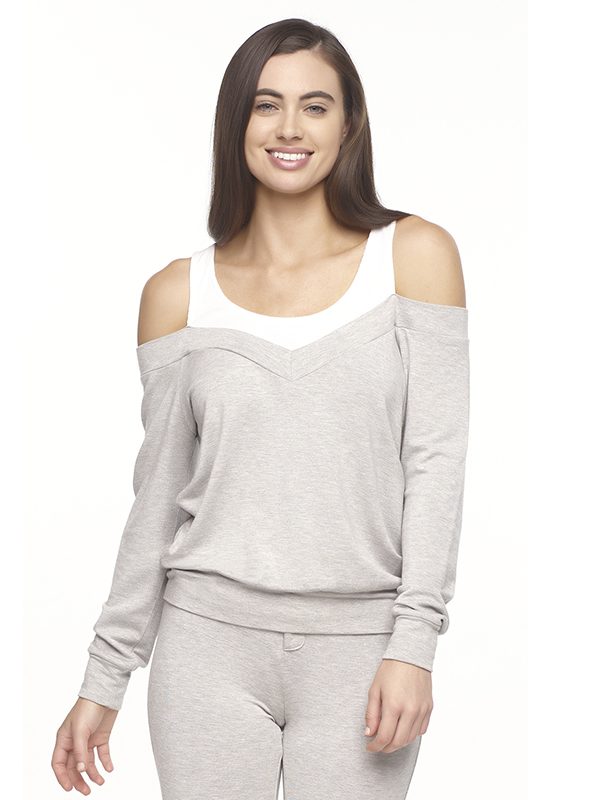 Odlo
If you like bright colors, Women's ACTIVE F-DRY LIGHT Base Layer T-Shirt is available in ten colors including shades of pink, red, blue, etc. It also has ZeroScent technology, which is an organic-based anti-odor technology that uses silver ions to prevent odors. This means no one will know you haven't showered after getting your sweat on. If you're currently running outside, this top is a must.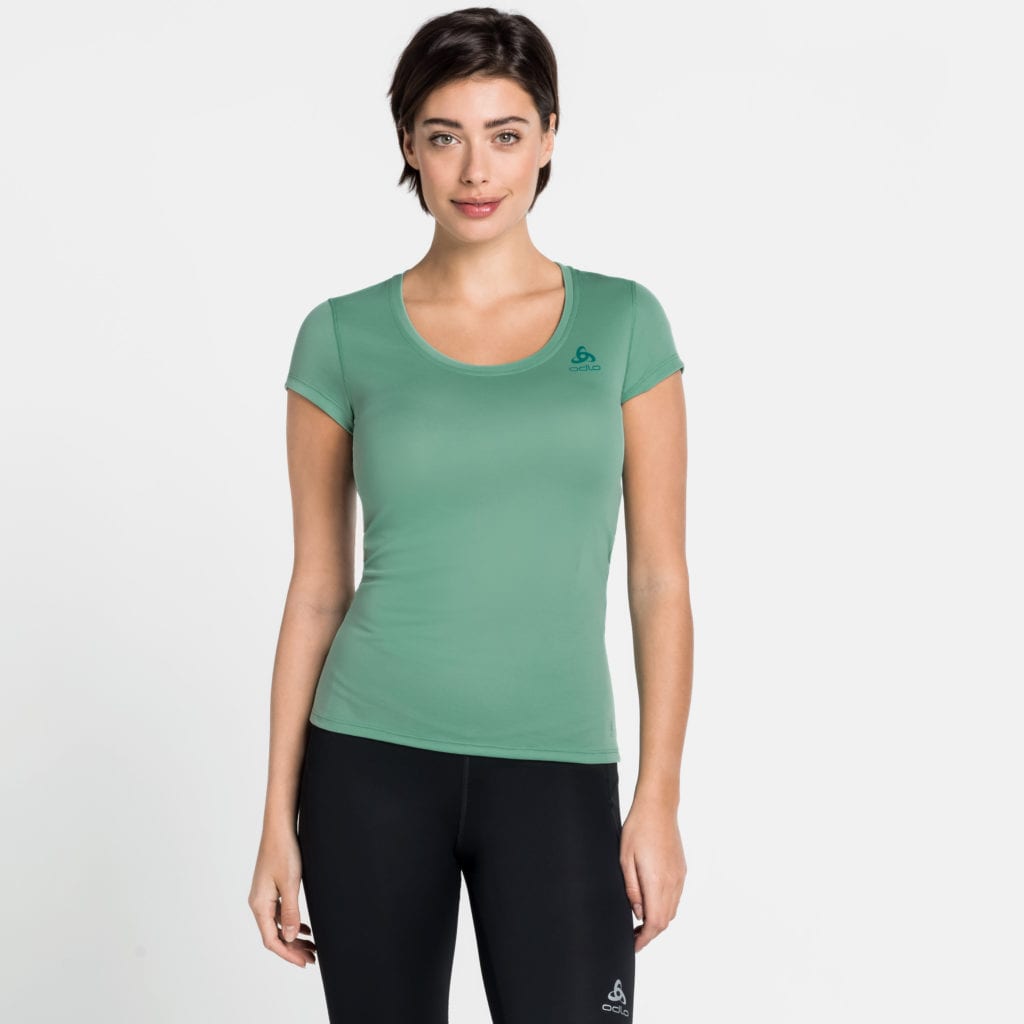 Cariloha
We all probably have lots of black tanks, but if your old standbys are starting to look a little dull or have holes in them (raising my hands here), it's time for something new. The Bamboo Racerback Tank is made from a blend of bamboo, cotton, and elastane. This fabric is sustainable and ideal for sweat-wicking. It's also soft and easily mixed and matched. In other words, it's your next workout wardrobe staple. 
Grip City Socks
Do you notice your grippy socks are losing their grip? It's time to replace them with Grip City Socks. This newly launched brand was created by Ariel Davis who was losing her grip over less-than-stellar barre socks, so she developed her own line. These heart socks look sweet but are seriously grippy. It's hard not to heart them!