What You Need to Know About the Plant Paradox Diet
Trendy diets pop up all the time: Keto, paleo, intermittent fasting, and the list goes on. One particular diet making waves these days is the Plant Paradox diet. Celebs like Kelly Clarkson and Usher swear by this eating plan to lose weight, but is it really legit? Here's what you need to know before trying it for yourself.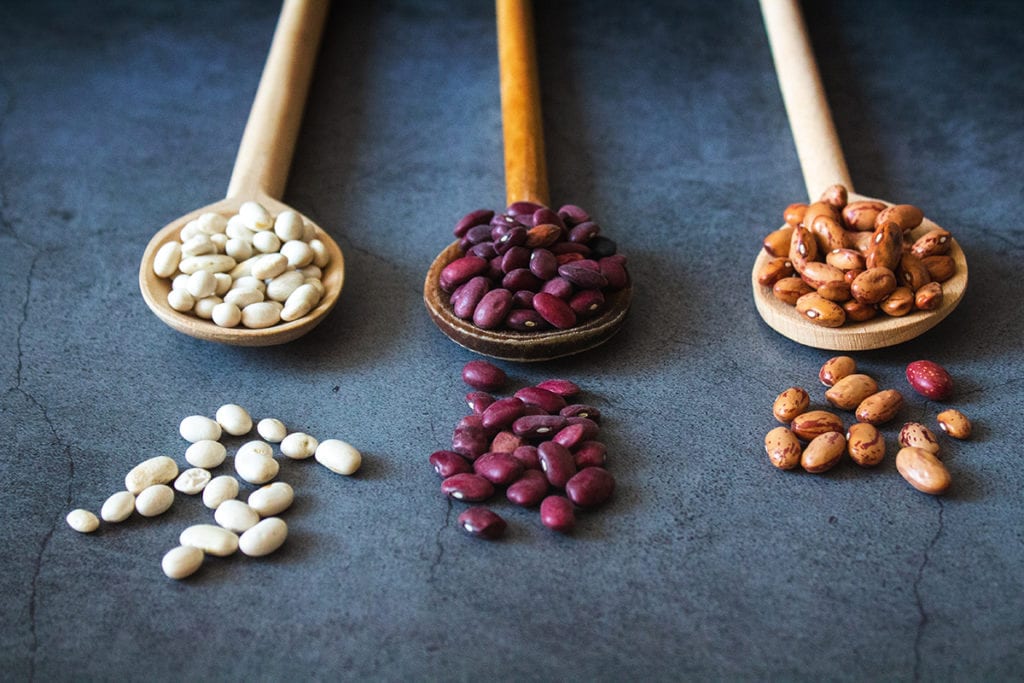 What is the Plant Paradox diet?
The Plant Paradox diet was developed by Steven Gundry, MD, director and founder of the International Heart & Lung Institute and Center for Restorative Medicine in California. In 2002, Gundry pivoted from his career as a heart surgeon to helping patients improve their health through diet. Through his work with patients, Gundry says he learned that certain foods we've considered healthy forever are actually not all that good for us. He wrote two books, The Plant Paradox in 2017 and The Plant Paradox Cookbook in 2018, which have become super-popular since their release.
"The Plant Paradox diet focuses on food quality and eliminating processed foods and refined sugars," says Gina Jones, RDN, of the Integrative Nutrition and Wellness Center in Ohio. But what the diet is most known for is eliminating lectins, which Jones explains are "carbohydrate-binding proteins found in many healthy foods." Lectin foods include most fruits, vegetables, legumes, and grains.
Plant Paradox food list 2021
"Dr. Gundry claims that lectin foods can cause inflammation and damage gut health which leads to disease," says Jones.
Beans, zucchini, cucumbers, peppers, and tomatoes are all on the "no" Plant Paradox list of foods. Other foods you'll have to skip on the Plant Paradox diet include tofu, edamame, peas, peanuts, cashews, ripe bananas, and milk. Foods you can eat on the Dr. Gundry food list include olive oil, dark chocolate, pistachios, butter, fish, chicken, goat cheese, avocado, broccoli, cauliflower, and leafy greens.
Does the Plant Paradox diet have any benefits?
"Some people may turn to this diet for weight loss or to help control autoimmune diseases and other chronic illnesses mostly related to improving gut health," says Jones. Clarkson said she went on the diet to control an autoimmune disorder and a thyroid condition.
"In first-hand clinical practice, the individuals that found success with this diet were the ones with chronic illness that didn't see considerable changes from other diet and lifestyle changes," says Jones.
So, are lectin foods actually bad for you?
There are no human studies proving Gundry's theory that lectins are bad for you. In fact, lectins are actually found in foods most dietitians say are beneficial for your health.
"Lectins are found in what most people and dietitians consider healthy foods like beans, fruits, vegetables, and whole grains," says Jones. Per a study in the Journal of Cereal Science (yes, this is a real scientific journal that exists), "Current data about health effects of dietary lectins, as consumed in cooked, baked, or extruded foods do not support negative health effects in humans."
Some animal and cell studies do exist pointing to potential negative side effects of lectin foods, though. For example, research published in the journal Toxicon shows lectins can make it harder to digest carbs, protein and fat and may interfere with the absorption of nutrients. Another study, published in BMJ, finds that lectin-fed rodents have higher levels of acid in their small intestines, which could be linked to peptic ulcers. The same study suggests autoimmune diseases like celiac, rheumatoid arthritis, and diabetes could be aggravated by lectins.
Should you try the Plant Paradox diet?
The Plant Paradox list of foods is very restrictive, so it's not a great option for you if you have a history of disordered eating, notes Jones.
"Vegetarians and vegans would also be very limited in their food and protein choices if following this diet as well," she says.
Plus, most people are able to tolerate lectins well, especially when cooked.
"So if there is not a clear sensitivity to lectin foods or chronic illness, most people may not need to follow this strict protocol," says Jones. She adds that pressure cookers are a great way to reduce lectins in legumes and beans.
If you're currently eating a standard American diet (i.e. one full of processed foods, added sugar, and refined carbs), you may be able to get results from the Plant Paradox diet with a less restrictive approach just by cutting back on processed foods.
That said, if you're thinking about trying the Plant Paradox diet, it's always a good idea to work with a dietitian to see if it's right for you.
"Different diets work for different people," says Jones. "Working with a qualified provider eliminates the guesswork."
The bottom line on the Plant Paradox diet
The Plant Paradox diet can be useful for some because it promotes eating whole, real foods and limiting processed foods.
"By doing this most people tend to eat more balanced meals and will lose weight," says Jones.
So it's not necessarily nixing lectins that's helping you feel better or lose weight, rather it's the focus on healthier habits.
"Anytime that someone is limiting [or] eliminating processed foods and sugar while focusing on consuming more whole, real foods, you will see weight loss and improved health outcomes," says Jones. "Keep in mind that the weight loss from the Plant Paradox diet may not be related to just eliminating lectins."