5/10: Give the Gift of Togetherness This Mother's Day with this Digital Event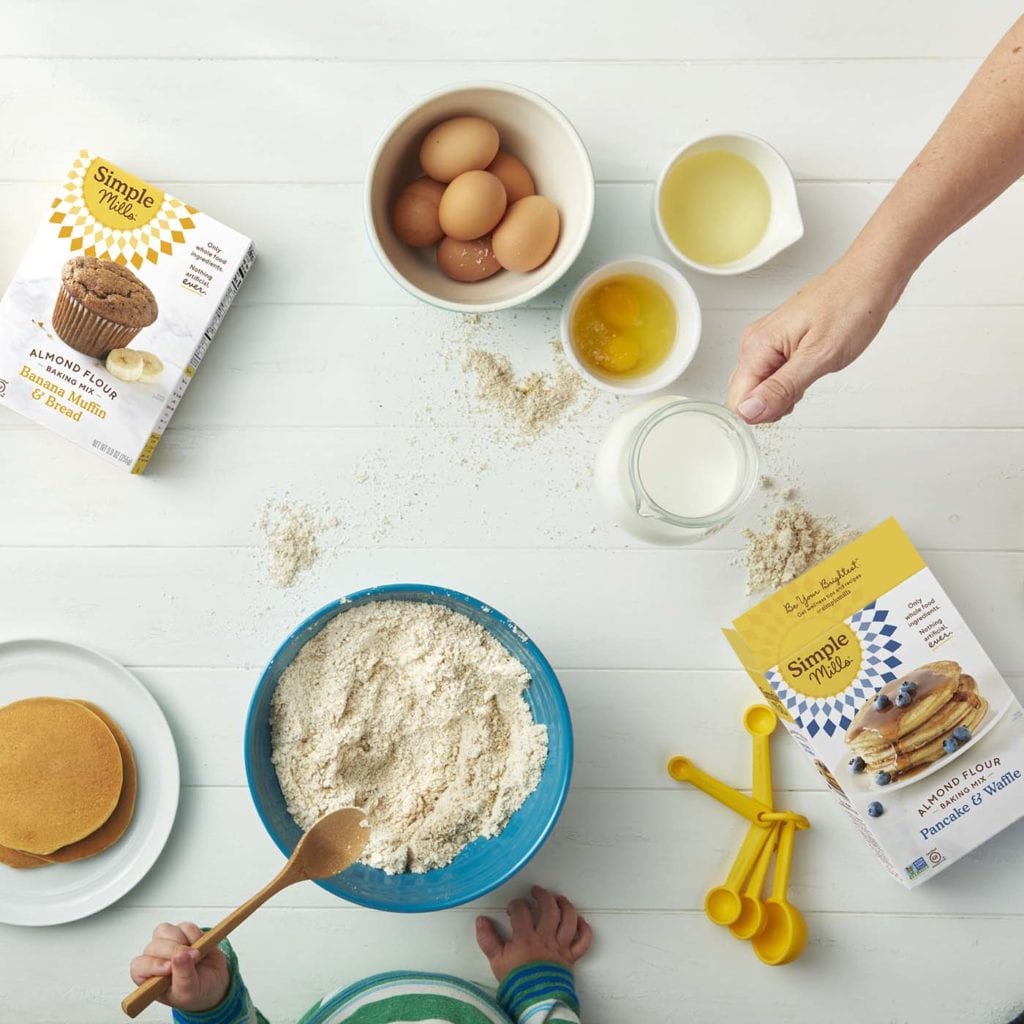 (Go right to the complimentary tickets for this event)
On Sunday, 5/10, aSweatLife is hosting a Mother's Day Celebration. We are partnering up with our friends at Simple Mills to inspire you to bringing tasty brunch treats to the table. This day is all about finding a way to digitally say, "WE LOVE YOU MOMS!"
We are presenting Moms with a digital Coupon Book that can be redeemed for the following:
[Coupon 1] Invite: Invite your mom and mother figures to a morning of celebration!
[Coupon 2] Morning: Sleep in! You deserve it!
[Coupon 3] 11:00 AM – 11:30 AM: Wake up slowly with yoga in bed!Yogi, Eric Tenfelde from Bottom Line Yoga and YogaSix will start class with a guided meditation and then ease you through a series of stretch and core exercises on the bed. You will gradually be encouraged to rise and shine as we use the bed as a prop for some deeper stretches. We will end with some seated breath work to prepare you to move on with your day – or go back to bed for breakfast in bed!
[Coupon 4] 11:30 AM – 12:00 PM: Celebratory Brunch! Chef Kendra Peterson, owner of Drizzle Kitchen, will demo a Pan-Cake (pancake in a pan) using Simple Mills Pancake & Waffle Mix and other staples you likely have at home. We love Simple Mills because their products are made with only simple, whole food ingredients and contain nothing artificial, ever. Additional recipe idea: Simple Mills Floral Waffle Cake.
[Coupon 5] Live Music Performance: To add an extra fun element to this morning celebration, Chicago Musician Pat McKillen will perform live.
This Mother's Day Celebration will be free for all attendees. We'll host the event in a private Zoom room. If you don't have Zoom, you can download it here!
Here are the details!
How do you sign up? Get tickets here
What: A virtual (free!) Mother's day Celebration, yoga in bed and brunch with live music
When: Sunday, May 10, 11 am Central
Where: Zoom; you'll get an invite and private link on Saturday, May 9
What you need: Moms and Mother figures; Your Bed; Ingredients for the Coconut Berry Pan-Cake recipe if you want to follow along:
5 eggs/egg sub
1/3 c. dairy free milk
3 T. favorite neutral oil (such as sunflower or safflower)
strawberries
blueberries
1 can chilled coconut cream
3 Tbs. powdered sugar