In a Post-Quarantine World, Is Rejection Going to Be Easier?
If you have paid attention to this aSweatLife series at all, you may notice that this update post is about three weeks late. More, maybe you also noticed that my weekly Instagram updates have vanished too. When this occurred to me about about a week ago, I was first filled with shame. I tried to do a thing, to stay consistent, to reach towards a goal… and instead, I just let it fade.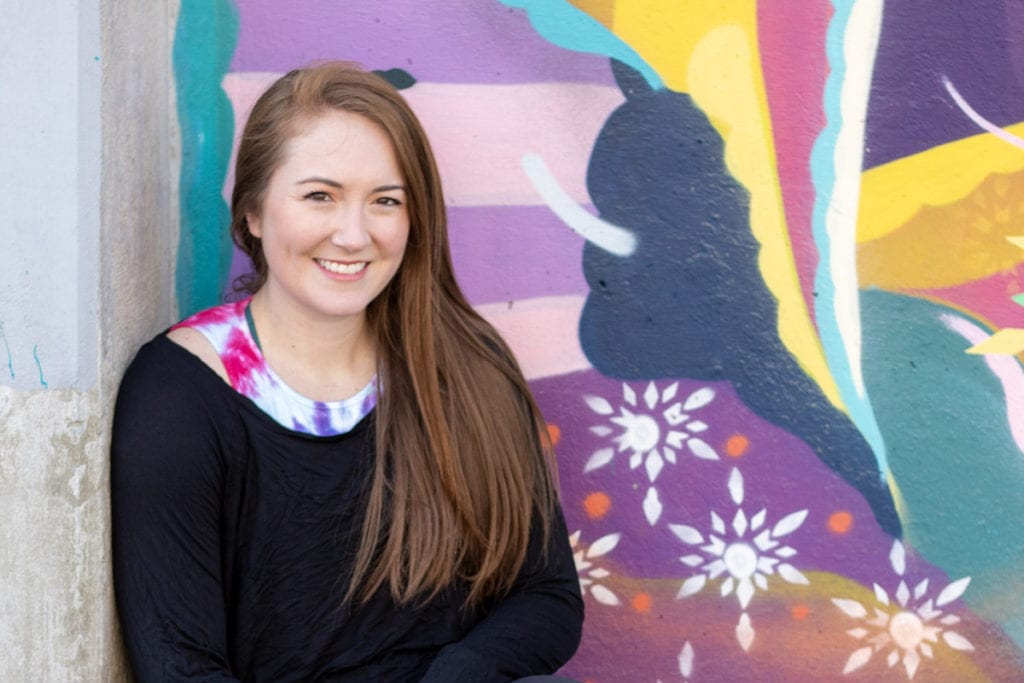 I wouldn't be the first (and I certainly will not be the last) blogger to pen a couple hundred words on how life has changed since March 15, 2020. It crossed my mind that I could just let it die, right? A full-blown, global pandemic is an amazing excuse to cancel anything you're not into. I've seen people take it as an excuse to distance themselves from friends, to build more independence in their work, to break up with a dull boyfriend, to take the space they've always wanted to take but felt like they never could because of expectations. 
But as I thought about expectations, something occurred to me. The silver lining of this entire thing (for me, someone who is privileged to be working from home safely – allow me to acknowledge that) is just that: a release from expectations. Sure, there are a slew of new ones (humans are habit-based creatures, after all): wash your hands, don't leave your house, etc. But the rest of the things that tie us to life's expectations (how we dress, where we spend the weekend, the number of hours we are in the office, who we meet up with for happy hour, what gyms we frequent, the men we casually date) have become moot points. In an instant, we've been given the chance to boil everything down to the beams and ditch the rest. It may not be forever, but it's a chance for me to reflect. 
You may be thinking, "Julia, this is a rejection challenge, and while this is all good and fine, how does it relate to you being rejected?" Here's how: rejection is a product of expectation in a sense. We expect to be rejected. We expect once in a lifetime job opportunities to be just outside our grasp. We expect that we could never be the one who could build a company single handedly. We expect that we will never get THE guy. That expectation is scary and alarming. We think: what will I become once I face that rejection?
But you know how I feel now? Like I really don't care much anymore about if someone rejects me or not. So far, we've all survived a five-week quarantine. You know what I realize now?  I am so much more resilient than I even realized. I trust myself infinitely more – to independently care for myself, advocate for myself, be with myself. More, I've built deeper ties with my family, friends, and community, reminding me that I have an army with whom to soothe the darkest days. Now, the power of someone else's rejection feels quite weak, paling in comparison to all the rest.
In the face of living through a once-in-a-lifetime (God-willing) pandemic, who cares if a guy says he doesn't want to date me? Seems like a pretty lame thing to get upset about. If a person doesn't want to give me that career opportunity I hoped they might, well, thank God I have a great job in the meantime. With the burden of expectations gone, in its place, I've found a new freedom to trust my own resilience. 
So what does this mean? I think we're going to come out of this a hell of a lot stronger. Rejection will transition from feeling like a hammer being dropped on your head to a small pinprick on your finger – not that bad. This time has morphed us into people who are able to run into the fire, even if we get burned, because we realized we're survivalists. 
This is how I tested my rejection theory:
Have I spent less time considering how I worded texts to men I'm interested in? YES.
Have I more flippantly reached out to guys on dating apps instead of overthinking it? YUP.
Have I shared my interests (like virtual gym classes) outside of the people who know me as a gym teacher (like my coworkers)? YOU BET.
Have I cared less about what my boss thinks about how early and late I work? 100 percent.

So, give yourself that gut check. See what I mean? Our anxiety, fear, and expectations live in our bodies and our bones. What are the things that used to keep you up at night? They probably don't feel the same these days. 
Even as I write this, I'm smiling, hearing the cliche in my own voice, feeling like I can hear someone like Glennon Doyle or Rachel Hollis. I apologize if they border too much on that of a motivational speaker, and if right now, they feel too soon for you. Maybe you're still in this current fire, struggling to just make every day a little bit more bearable as we last through the weeks ahead – and that's okay!
Regardless of when it comes, I see peace on the horizon. We are going to come out of this quarantine so much more ready to face all the rejection in our path. More, I hope I can run towards it more aggressively, with a new suit of armor after living through something much worse.