Why You Should Create a "Joy Budget" and How to Use It
We all have those days. It hasn't been your morning, or afternoon, or week, and the thought of a little pick-me-up pops in your head. A fancy latte, a spur of the moment manicure, some dark chocolate or maybe fresh flowers would really make you smile.
But then you remember—it ain't free. So either you go for it, and the experience is a little dampened with guilt, or you don't, and the lack of the pick-me-up after imagining it makes you feel even worse.
Hits pretty close to home, huh? Don't worry. We've got you. Introducing your JOY BUDGET.
Simply put, your joy budget is a designated fund for atypical, spontaneous expenses with the sole purpose of bringing a little more joy into the world.
J: Just because
O: Out of the ordinary
Y: YES, 100%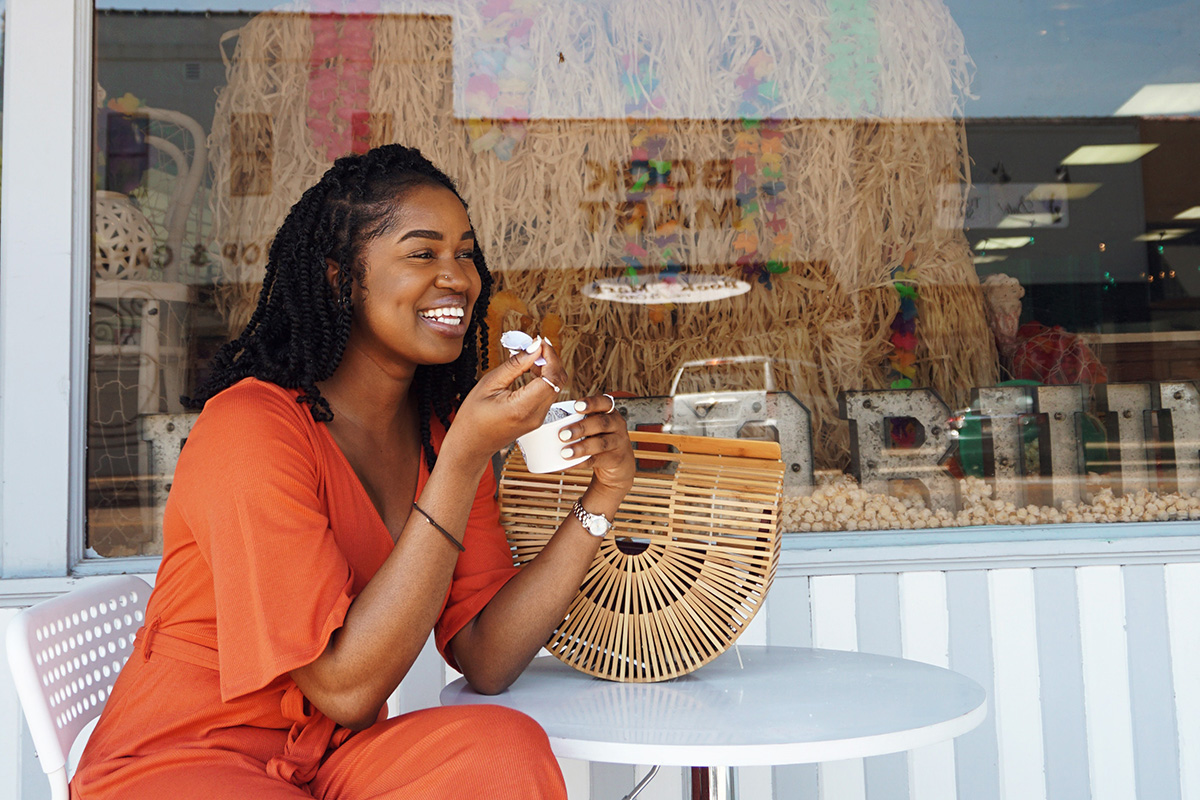 Just because
It's an expense that doesn't serve a purpose or solve a problem. It's just about creating a moment of joy for you- or for someone else! A small token of appreciation or care for a friend can sometimes even be a more significant contribution to your own happiness than buying something for yourself.
Out of the ordinary
A 'joy' expense is not something you'll premeditate much or do habitually. More often, they are spontaneous moments that are meaningful simply because they are novel and not something you expected. That's not to say you might have ideas ready for your joy budget, or anticipate them in advance. They're just not something you would "usually" or "often" do.
YES, 100%
No guilt, no anxiety around it, no regret after. Just confidence and good feelings, knowing you saved just for this moment and made the world a little brighter with your own happiness.
Here's how you create a JOY budget
Decide how much you'd like to set aside and write it as a line item in your budget that you can write your joy purchases off to. No need to overhaul your budget- a small amount of money has the potential to make a big impact here. Even just $20 can make a difference in a month.
How can $20 add to your happiness? Here are some ideas.
Stickers, washi tape, or colorful pens for your planner
Cards mailed to friends- Trader Joe's sells adorable cards for just a dollar!
An ice cream cone on your walk home
An Amazon movie rental
Under-eye masks for a relaxing night in
Guacamole with your Chipotle order
Joy is personal, but inexpensive things like these all have big potential to inject joy into your life. Whether you allocate a certain amount weekly or monthly is up to you.
Once you decide how much you want to contribute to your joy budget, it might mean some organization of your other spending as well. You probably already have an 'entertainment' budget that you categorize non-essential expenses under. Decide what is habitual or typical enough (a bi-weekly manicure, for example), or a larger ticket item that may occur (say, a monthly date night) and keep that separate from your joy budget. Those purchases definitely bring value to your life and are also worth saving for— but the purpose of the joy budget is to plan for the moments that bring happiness often largely because you can't anticipate them.
The truth is, you're probably already spending on those joy budget like items already—but they either feel guilty now, or you're not fully recognizing the impact of those small actions because they're happening unconsciously. It's the intention that makes all the difference in a joy budget- planning for the little things that will surprise and delight you throughout the month. With just a little intention, an experience is transformed from a guilty or unconscious expense to something that can truly inject gratitude and pure joy into your day.
Give it a try and let us know how your joy budget goes!
Let us know!
Did this post help you get closer to achieving one of your goals?