12/10: Train Moment Opens in West Loop with #Sweatworking and #TrainersConnect
Train Moment opened its doors to the public in November 2019 as Chicago's first strength-forward training experience combining strength training with HIIT conditioning on the VersaClimber. We can't wait to spend the day welcoming this unique studio to the scene with you, Chicago!
At Train Moment, you'll get a full body strength-focused workout that utilizes all the fun toys (think: Rogue racks, free weights, and our personal "favorite", VersaClimbers). This studio is new to Chicago and you can read more about its story right here! We're thrilled to help the Train Moment team officially open its doors in West Loop on December 10 with multiple workout experiences.
You'll find Team aSweatLife camped out at Train Moment all afternoon and evening for a schedule stacked with aSweatLife events, from #TrainersConnect to #Sweatworking to an aSweatLife Ambassador workout.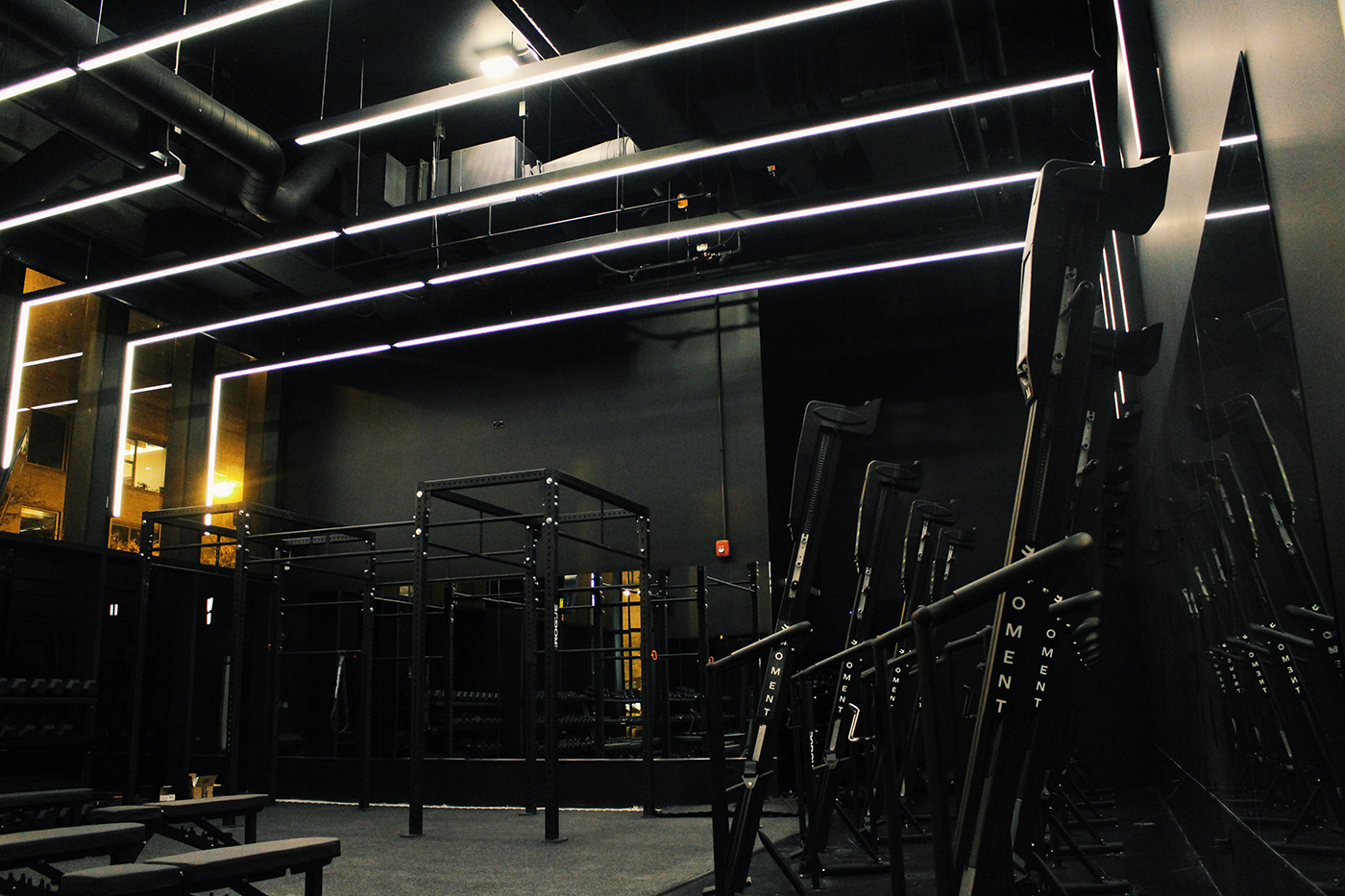 #TrainersConnect with Train Moment: 1 pm
This event is part of our monthly series of events for fitness professionals, specifically. Whether you teach yoga, Pilates, group fitness, train individual clients, or any other type of fitness, this experience is for you.
First, we'll experience a Train Moment signature workout, with three main rotations (VersaClimber, Rogue racks, and benches with weights) twice through to complete a total body workout.
After the #TrainersConnect workout at 1 pm, we'll grab lunch and meet inside the studio for a mobility workshop that speaks to all types of fitness and movement. Train Moment coach Stephan Alheim will lead a mobility workshop that addresses optimal mobility assessments, the importance of soft tissue work, breath work, joint capsule stretching, loaded stretching, and active stretching techniques. You'll be able to take these tools with you to apply to your own workouts, into group training, or for your individual clients.
Stephan is an ACE Certified Personal Trainer, Fascial Stretch Level 1 Therapist, Mobility WOD Certified Coach, Movement & Mobility Specialist, and Functional Movement Level 1 Screening certified.
And CLIF is showing up for trainers this month with maximum swag.
Our friends at CLIF wanted to make sure to send #TrainersConnect off for the year in STYLE. They'll be on site with major swag bags that we're sure you're going to love. Snag your spot at the workout and workshop to make sure we have enough swag for you!
Get your ticket to #TrainersConnect at Train Moment December 10 at 1 pm here!
#Sweatworking with Train Moment: 5:30 pm
This event is part of our monthly series of events for anyone who loves trying new things and meeting new people. Come with a buddy or come solo and meet a new friend while you're there. There will be plenty of time to mingle over snacks and to enjoy pampering from Delos Therapy and CryoEffect.
And what's this new workout all about, you ask? During this #Sweatworking event, we'll experience a Train Moment signature workout, with three main rotations using the VersaClimber, Rogue racks, and benches with weights. We'll move through the stations twice to complete a total body workout.
Afterwards, enjoy cold eucalyptus towels, beverages and snacks in the lobby, and the highly Instagrammable wall in the lobby of this gorgeous new studio in West Loop.
For Ambassadors only: You'll receive info about a special Ambassadors workout with Train Moment, too!
Get all the details about this big Day with Train Moment below!
What are these events? Our monthly #Sweatworking and #TrainersConnect events – for fitness enthusiasts and fitness professionals.
When is this happening? Tuesday, December 10
What time are these events? #TrainersConnect is at 1 pm, #Sweatworking is at 5:30 pm
Where is it? Train Moment, 167 N. Desplaines, Chicago IL 60661
Let us know!
Did this post help you get closer to achieving one of your goals?