4 Healthy Green Recipes for St. Patrick's Day
St. Patty's Day is approaching, and if you've ever gone out in Chicago for St. Patty's, you know it's pretty insane. Between Irish coffee at 7 am and round after round of beer as the day goes on, it's not really the "healthiest" day of the year.
However, you can add some nutrition by eating some wholesome green foods to help absorb the booze and keep you levelheaded. Besides, these recipes are delicious! Feel free to make them all week long and keep them in your repertoire once the holiday is over.
Spinach Blender Pancakes
Even if you're waking up to 5 am to start your St. Paddy's festivities, chomp down on these spinach pancakes from The Toasted Pine Nut for a healthy breakfast with much needed fuel for your day.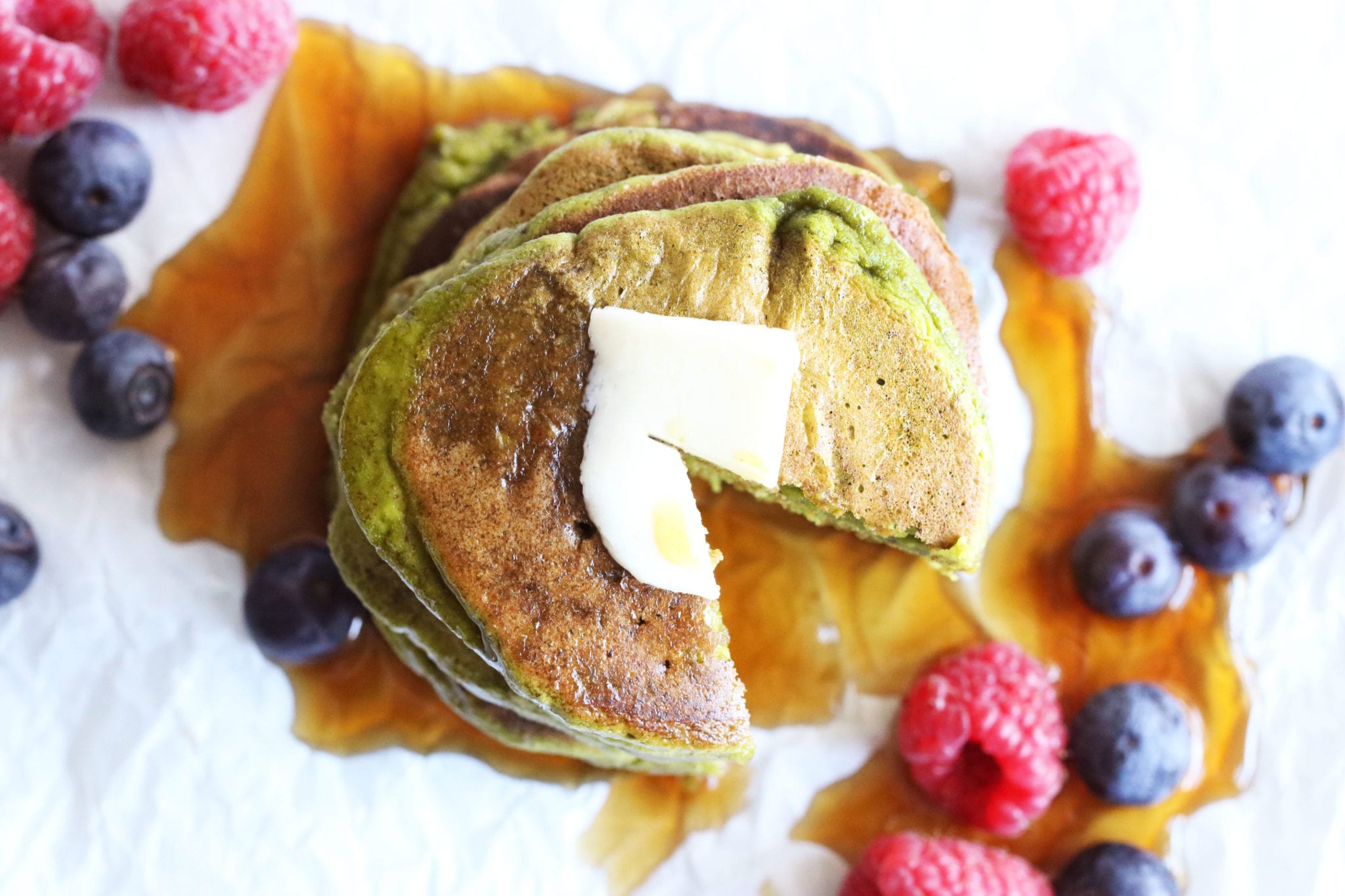 With iron and protein, these pancakes will fill you up and keep you satiated from hours, and the source of carbs will help absorb alcohol better. Have some fun with toppings, like nuts, berries, or Greek yogurt. Plus, they're gluten-free and paleo, so they're sure to be a crowd pleaser.
Green Tea Coconut Popsicles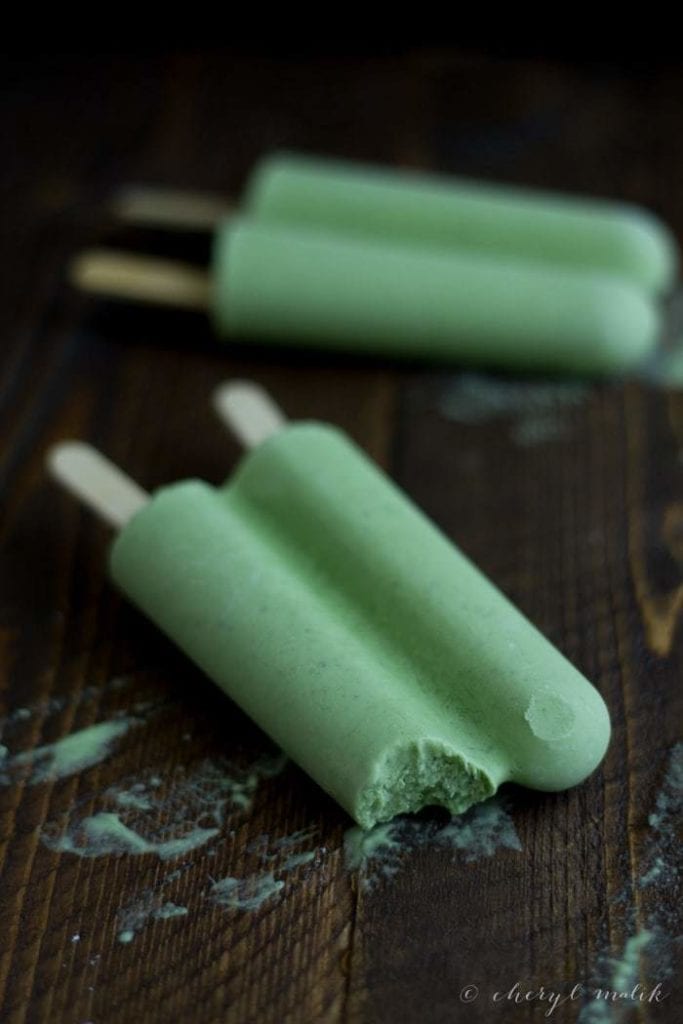 These matcha infused popsicles from 40 aprons have tons of antioxidants and some caffeine to keep you going all day long, but they also offer some great nutrition and are a simple, low-calorie treat. They're nice and creamy with good fats from coconut milk to keep munchies at bay.
Super Green Kale Pesto Pizza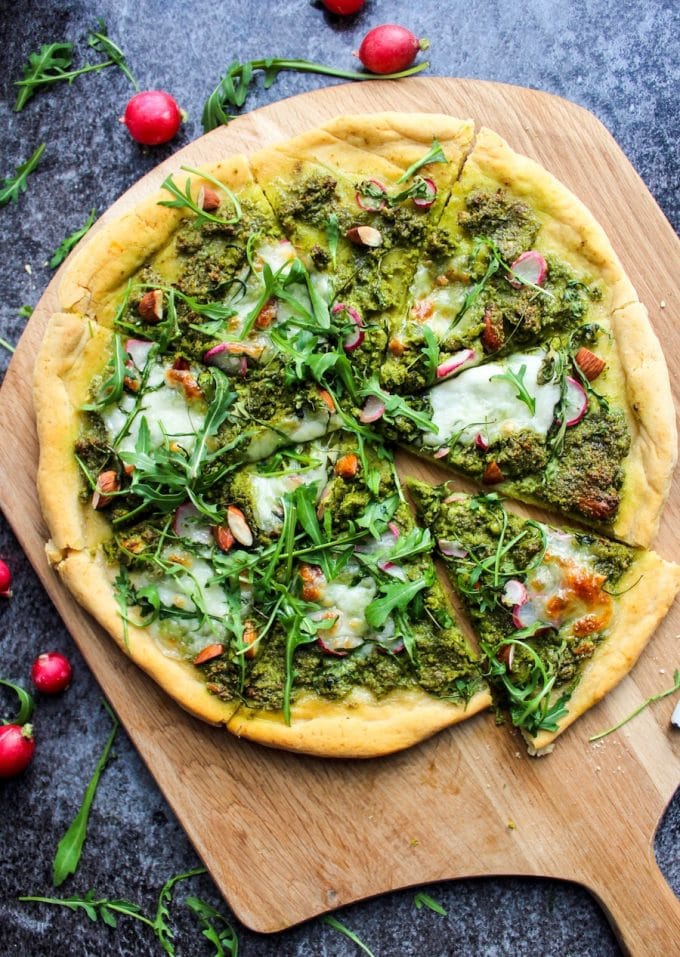 This recipe by A Saucy Kitchen is packed with super greens, like kale and arugula, and it has all the nutrients you need for better health all on top a yummy slice of pizza. Whip out this pie when you're making a toast with your friends at your next St. Paddy's Day pregame.
Roasted Asparagus, Cauliflower and Mushroom Soup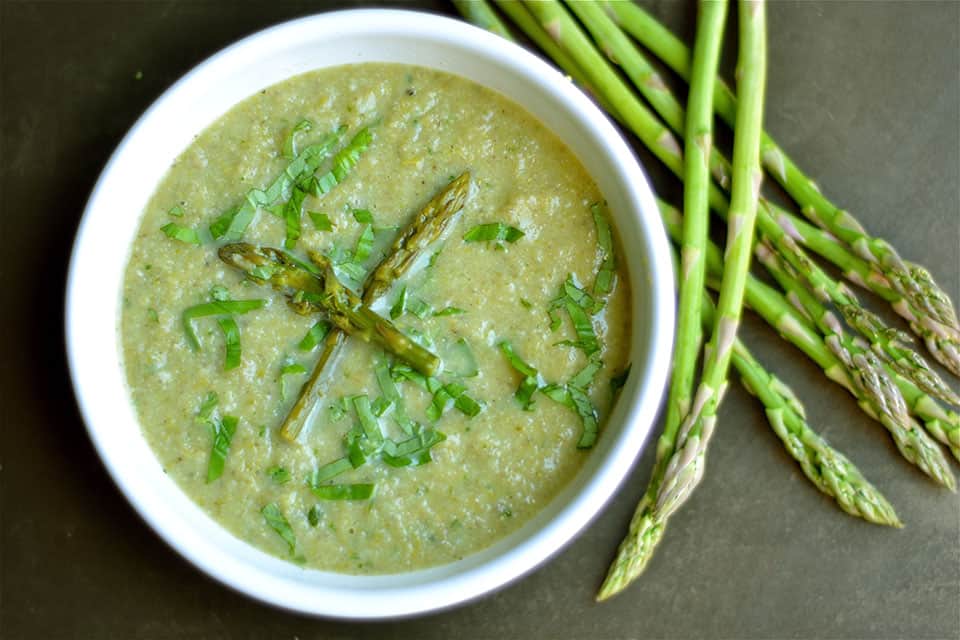 If you're living in Chicago, this year's St. Patty's Day is going to be a little chilly, but you never know! That's why a versatile soup that can be chilled or warm like this one from Wholesomelicious is a great healthy option for the big day and for the start of spring! Plus, you can make a big batch and then keep for leftovers for the following week. Meal prep couldn't be any easier.
If you're looking for a few healthy green dishes to add to your diet, start the addition this St. Patty's Day with these amazing recipes. You won't be disappointed!