Seasonal Affective Disorder (SAD) is just what it sounds like—a sad, sad mood. And unfortunately lots of people can get symptoms of SAD when it gets colder outside and natural light starts to decline. (For me, I begin to hibernate, curl up in blankets with soft footie socks, and devour a pint of ice cream with the heat on full blast.) #noshame.
Yet on a serious note—what really is SAD, and how do you know you have it? How might you realize you're not just in a bad mood that just doesn't seem to go away easily? A therapist weighs in on the common causes and symptoms of SAD and some tips for making those blues go away.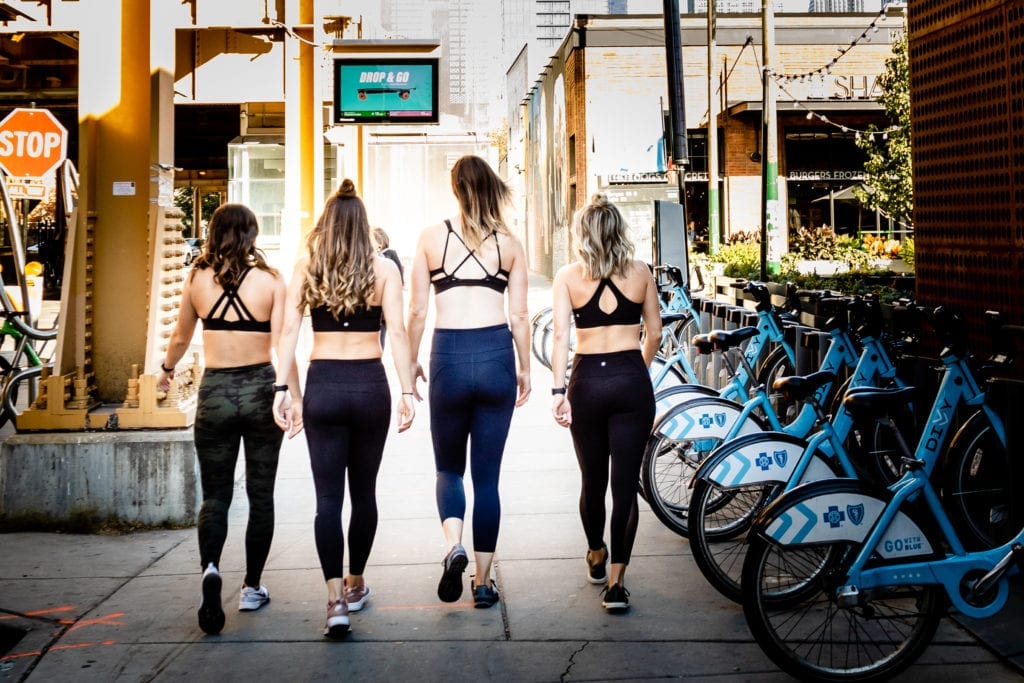 Triggers to Watch Out For
"SAD typically occurs in the colder months. Shorter days, chillier weather, disruption in schedules and financial stresses can all contribute in some form or another to SAD," says Kimberly Hershenson, LMSW.

What's more, the inconsistency associated with holiday travel and busy work schedules, where you may need to work long hours and come home in the cold, can also get you down. "Having a consistent routine is important for many people especially those who have experienced depression," she says.
"Winter often causes disruptions in schedules from holidays to kids being home from school with illnesses. Sleep, eating and work habits may change during the colder months which can contribute to SAD," she adds. Plus, all that vacation time can put a burden financial, which can lead to stress and increase likelihood of SAD, Hershenson says.
Of course, people differ. "With colder weather, many people like skiing or sledding," she says, where perhaps they may not get SAD symptoms because they're so excited about winter fun and travel. Yet for others, "the cold is unbearable leading them to stay indoors," she says. And lastly, missing events or outdoor activities due to the bad weather may also lead to isolation, which increases the risk for SAD, she explains.
What SAD Feels Like
Basically, it feels pretty crappy. That dull, saddened feeling just keeps lingering every day.
Symptoms include: difficulty sleeping, where either you experience insomnia or you feel the desire to sleep in all day; changes in appetite, which might be a loss of appetite or weight gain due to an increase in appetite; and excessive anxiety and continuous feelings of sadness, Hershenson explains. It really varies by the person and their tendencies, but any of these behaviors can be linked to SAD.
Some Tips to Ease the Sadness
Practice self-care. "Take time out of the day for yourself. Start a meditation practice (free apps are available on your phone such as 10% Happier or Breathe), take a long shower or bubble bath, cook yourself your favorite meal or get your favorite meal delivered and enjoy it free of electronics," Hershenson suggests. Taking time for yourself will help center you and beat dark, gloomy feelings.

You can also keep a daily gratitude list—which is perfect for holiday time, anyway! "It is all too easy to focus on the negatives in your life but the focus should be on what you have positive in your life. List 10 things you are grateful for which can be anything from reality TV to your family," she says.

You can also volunteer your time and energy to do something joyful for others. "Give a family member or friend a call or shoot them a text to see how they are doing. Listening to others' problems and lending an ear is a good way to 'get out of your head,'" she says, and most people feel wonderful after giving back to others.
And as an erratic schedule can be a trigger, keep a daily routine. That means, "shower, get dressed, put on makeup and eat breakfast everyday even if you have no other plans but to stay at home," Hershenson recommends.

Lastly, let go of the guilt you may have for having SAD or feeling gloomier than usual. "It is not your fault you're feeling depressed so let that go," she says, and holding on to regret and guilt will only exacerbate symptoms.
"One way to let go of the guilt is to accept what you can and cannot control in the situation. You cannot control the fact that you're currently depressed. You can control whether you take care of yourself with proper nutrition, sleep and look after your health by getting check ups," she explains.