Four Meditation Apps to Help You Zen Out
Sitting and breathing can feel like it takes a lot of work. Or at least making the commitment to do it is. If you haven't meditated before or just have a busy schedule, getting out or paying for a class or course isn't realistic for everyone. Apps are a great way to track your progress and experiment with different types of meditations and teachers.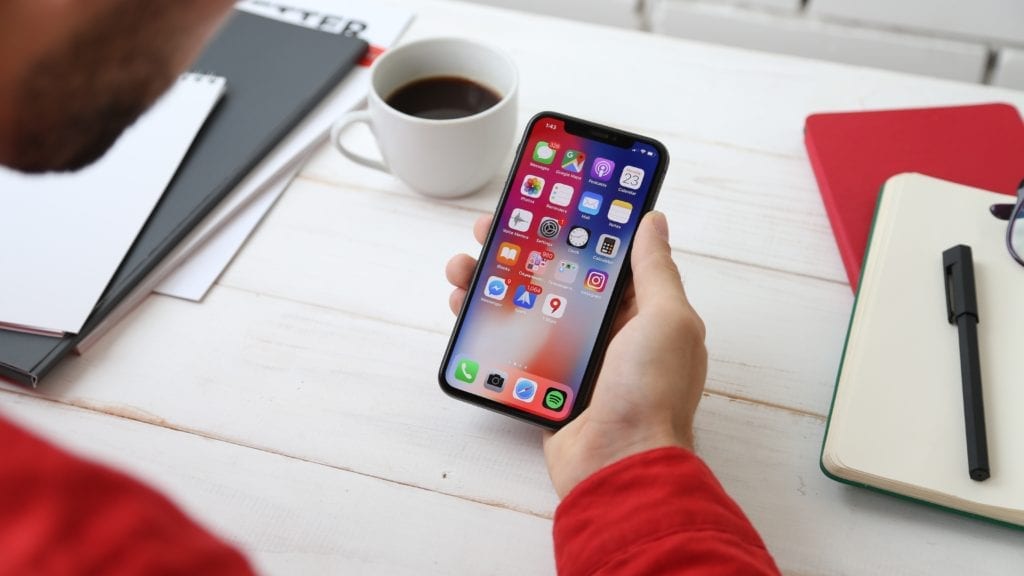 Here are some of the most useful meditation apps, all of which are available for both iOS and Android.  While these are hardly the only options (just search the app store if none of these appeal to you), these are ones I've personally vetted both paid and free versions of.
While I believe you are more likely to meditate if you make the investment in yourself, there is more than enough free content available. I've also noticed that the free versions of these apps switch up the unlocked content periodically, so if you fall in love with a feature or program, you might lose it at some point. But, that does give you the opportunity to access different things. If you are new to meditation apps, it's best to try several before committing to a subscription.
10% Happier
If you geek out for Dan Harris's book and podcast of the same name—you'll love the 10% Happier app just as much. What sets this app apart is that it knows a meditation practice isn't easy for anyone and it wants to help you achieve your spiritual goals.
For a cost of $49.99 for six months or $99.99 per year, in addition to the content, this app has several other unique features including a reminder (which notes upon setup, "Get acquainted with the jerk in your head. Daily), integration into the Apple Health App, and voice shortcuts you can add to Siri.  There are also coaches (not bots) you can reach out to if you have a question about meditation or the app itself.
The content is tailored towards the less "woo woo," and more the stressed out, constantly spinning, neurotic types (like me). There are basic programs with guided mediations for various needs including beginners, sleep, and happiness. Then there are programs for issues such as "rage relief" and "mental mischief." Renowned teachers (all of whom have been interviewed on the podcast) including Sharon Salzberg, Joseph Goldstein, JoAnna Hardy, and even Dan Harris himself guide these meditations. If you don't know where to start, listen to the podcast (which also offers some guided meditations in earlier episodes) and find a teacher you connect to.
A free trial is available but the locked version of the app has enough free content to get you started or simply to pepper different meditations into your practice.
Headspace
A celebrity favorite (Gwyneth Paltrow and Jessica Alba are fans), Headspace is very different from other apps. Andy Puddicombe, who is a former monk with a delightful British accent, guides every program. The free trial only lasts ten days and to be fully forthcoming, someone who isn't involved with the app gifted me a free year several months ago. But for $95.88 per year or $12.99 per month—Headspace is worth it if you want to meditate with a very specific goal in mind. At least for me, this app has been effective and increased my awareness of the issues I'm working on.
The heart of Headspace are the 10-30 session long packs for specific needs such as grieving, coping with craving, regret, pregnancy, self esteem, creativity, prioritization, productivity, and the list goes on. There is even a "Sport" section with different packs for training, competition, recovery and more.
Calm
Calm is my favorite app for unguided meditations and I've been using the free version for years. You can set a timer and have chimes ring at the end. Before the most recent update, you could also choose from a variety of nature sounds to meditate to (handy if you're trying to Zen out in a busy space). Currently, the only option is the rain stick type of sound, which gets the job done of drowning out background noise. This feature is also available offline, so you can put your phone in airplane mode when you practice.
Calm also has guided meditations, lots of content for insomniacs (including bedtime stories for adults), music tracks, and master classes. A seven-day free trial is available to unlock all features. The subscription fee is $59.99 per year.
Insight Timer
Insight Timer is the DSW Shoe Warehouse of meditation apps with over 12,000 different meditations available. That being said, if you are easily overwhelmed by too much choice and would rather spend money for a more curated program, 10% Happier is probably a better alternative for you. However, if you can weed through, this app provides excellent content at no cost. There is a paid version if you want to download instead of stream, but the content itself is the same.
In the app, meditations are divided into length of time, issue you need help with (spiritual, happiness, relationships, anxiety, etc) and other categories including popularity and beginners. There are also music and talks, which are essentially podcasts. These are a great way to support your practice during times when you can't practice like while driving or at work.
There's also a directory of the 2,530 teachers on the app. Some of the most influential names in the meditation world have created content for Insight Timer. So, it's impossible not to find a teacher you like.
Finally, there are also a variety of courses available including Learn How To Say No, How To Beat Digital Distraction and Clear Athletic Trauma To Boost Performance.