How Community Helps High Achievers (and aSweatLife) Go After Big Goals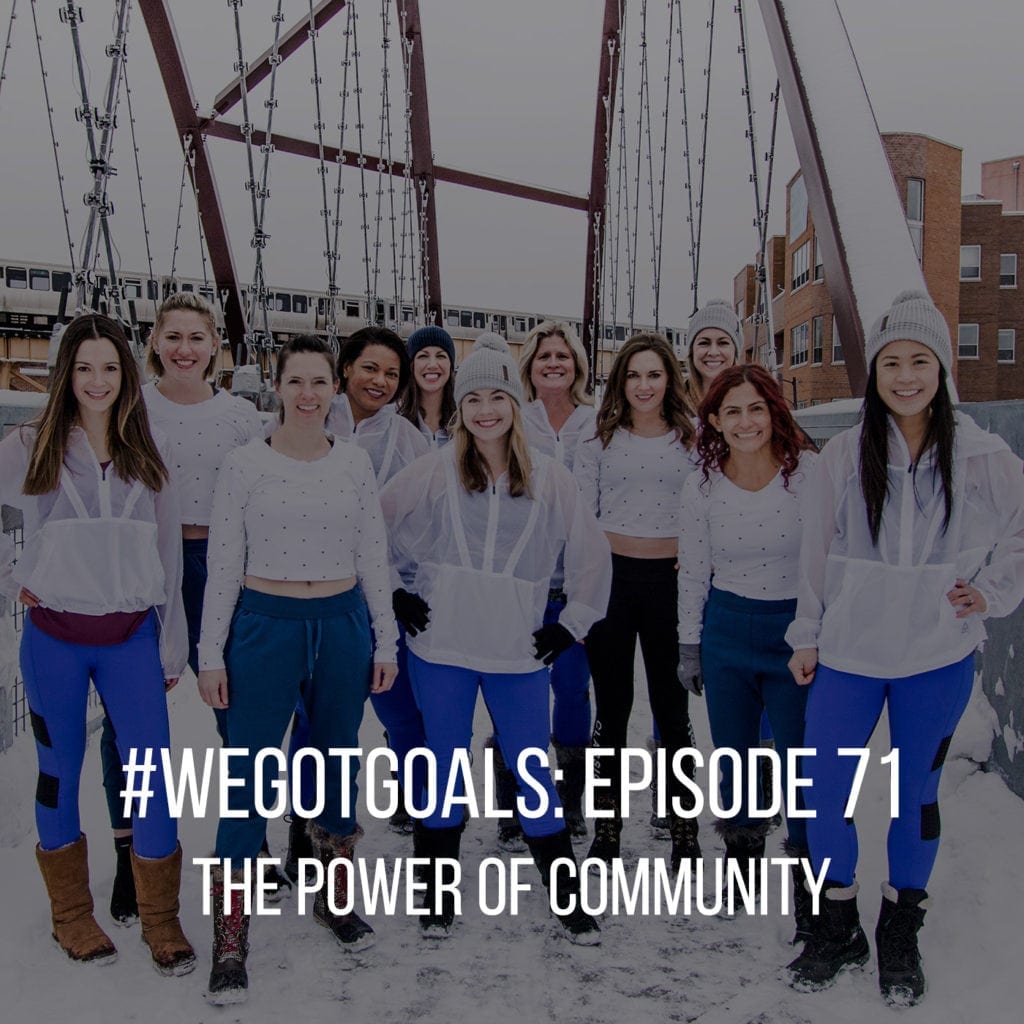 "There's something about the power of a group to push you to your limits so that even when you're on your own, you're stronger," Cindy Kuzma astutely summarized the theme of community through the lens of the marathon world record holder Eliud Kipchoge.
On this week's episode of #WeGotGoals, we talk through the power of community and how a supportive group can help one person achieve bigger things than he or she thought possible. And that's the way community manifests itself at aSweatLife – the support of the group enhances the goals of everyone.
We're constantly beating the drum of "everything is better with friends" and we took the opportunity to say that phrase at least a dozen times on this week's episode. On this host-full episode, you'll also hear stories from inside the walls of aSweatLife, in particular, how we learned to not only embrace a community, but to start to make it a part of the fabric of everything we do.
And the power of community is especially top of mind as we close the aSweatLife Ambassador applications.
"The ambassadorship has allowed us to walk the walk," Maggie Umberger, Director of Communities at aSweatLife said, talking through how the ambassadorship came about and where it is today.
But building community is not without its challenges when you're a team of introverts. All four of the hosts on #WeGotGoals, while they may love people, need time to themselves to charge their batteries. We talk through our individual strategies for recharging throughout the episode.
We also took this chance to revisit stories from high achievers who achieved their goals with the power a community.
Kurt Seidensticker, Founder and CEO of Vital Proteins told us in episode 39 about how his team worked to support the vision he'd set forth.
Tim and Jessica Murphy of Bib Rave told us in episode 53 that their network of ambassadors helped to create the vibrant community that now reviews races across the nation and supports the brands that power running.
Jim Huether, CEO of Hyperice sees the power when a group is unified in its goals, he told us in episode 59. "I've learned that you have to make sure the entire team is always on the same page. You have to foster an environment within your company where people are working together collectively and not against each other," he said. "If you do that, you set up the whole organization for success."
Caullen Hudson told us in episode 68 about how he uses his company Soapbox Productions and Organizing to empower a community to take action for social causes.
Ready to rev up your own goals with the power of a community? You can listen to #WeGotGoals anywhere you get your podcasts — including Spotify! If you like what you hear, please leave us a rating and a review. Make sure to listen all the way through, because at the end, we heard from a real-life goal-getter just like you – Kristen Wilk. (Want to be featured on a future episode? Send a voice memo with a goal you've crushed, a goal you're eyeing, or your best goal-getting tip to Cindy Kuzma at [email protected].)