How Hyperice CEO Jim Huether Sets Giant Goals for the Fast Growing Company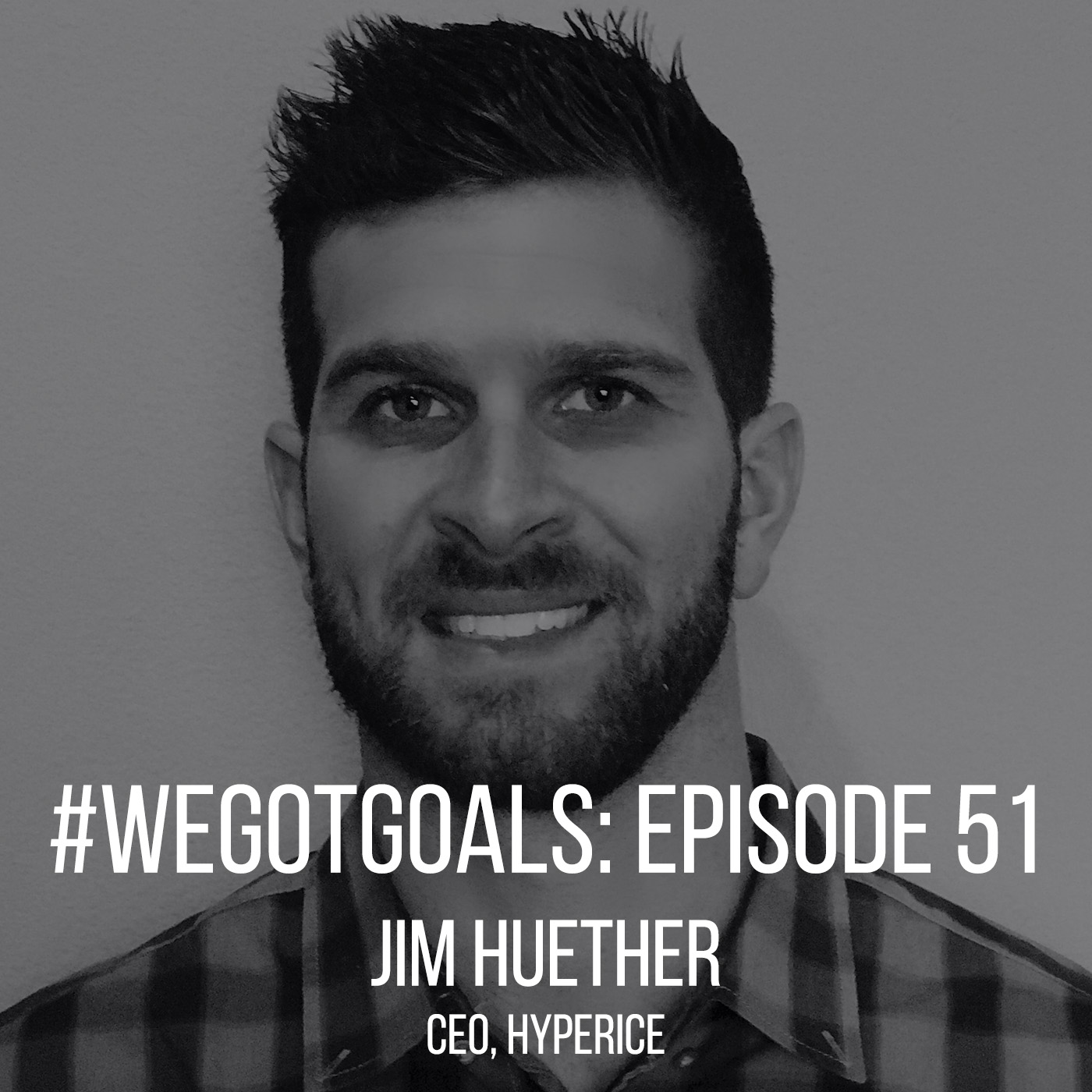 Four and a half years ago, Jim Huether saw the potential behind a niche industry before it became one of the most sought-after spaces for brands to play in or companies to launch out of.
"In 2014, I remember everybody said the recovery and movement space, it's too small … you can never create a sustainable global business in the recovery space," Huether recalled.
But, as he likes to point out, "You have to know that you're going to have naysayers, and if you have naysayers, it usually means you're doing something right."
Huether took his passion for working with small, emerging companies and figuring out how to scale them, and he applied it to Hyperice.
Hyperice, launched in 2010 specifically for high-performance athletes, produced tools and technology to speed up recovery, prevent injury, and enhance movement through the use of vibration technology, heat, ice, and compression. Today, you can find Hyperice products in gyms, studios, and everyday athletes' homes all over the world.
When Huether linked up with Hyperice, he – like Hyperice's founder Anthony Katz – believed the Hyperice product wasn't just an interesting, unique new tool. He believed it had the power to benefit athletes all around the world, professional and everyday alike. Huether was drawn to the challenge of taking a company with a lot of promise and a solid product to the next level: he wanted Hyperice to become the fastest growing company in sports.
And when Huether came on board as CEO in 2015 that became his big, hairy, audacious goal.
"When I came on, there was one product," he said. "It was a good, innovative product and there were some bright spots around the brand, but we really needed a new strategy … we had to be relentless in creating innovative products."
Huether attributes a solid strategy that his entire team was on board with, an intense work ethic to strive for the best product innovations in the world, and a healthy sense of competition to achieving that goal.
His marker of success? In August 2016, Hyperice was named #96 on the Inc 500 list of fastest growing private companies in America (at 3300% growth).
For Huether, the growth of the company's culture (and not just the ping-pong table in the office, he notes, but rather a culture built on work ethic and sense of collaboration) has to remain in lock-step in order to keep growing at this trajectory and to go after those bigger, even hairier, more audacious goals for the future.
"I've learned that you have to make sure the entire team is always on the same page. You have to foster an environment within your company where people are working together collectively and not against each other. If you do that, you set up the whole organization for success."
He's doing something right and bringing in some good ju-ju for sure, because the company experienced its single greatest success yet with the launch of the Hypervolt.
"Probably our biggest success as a company was the launch of of the Hypervolt. We sold out in seven hours," Huether said. "We were sold out all over the world."
From serving only high-end, niche recovery tools to professional athletes to offering everyday athletes knowledge, tools and technology about how to move better, warm-up more efficiently and recover more efficiently, Huether has a new goal on the horizon.
"My biggest goal," Huether began with excitement behind his voice, "I want Hyperice to be on the list of the world's most innovative companies."
As he sees it, helping individuals improve one of the most important aspects of human nature – movement – can change their entire lives for the better.
"As science evolves, if we can be that leader, providing people with tools and technology to help people achieve their goals, we can change the world and we can be one of the most innovative companies on the planet."
Hear this interview for yourself on this week's episode. And if you like what you hear, subscribe anywhere you get your podcasts and leave us a rating or a review on Apple Podcasts.