How West Town Physical Therapy is Bringing a Boutique Feel to Rehab (Plus, A PT-Approved Lower Body Warm-Up)
This post is in partnership with West Town Physical Therapy. As always, we only write about experiences and companies we love.
Picture your standard big box physical therapy office: it's probably a crowded space, with beige walls and inoffensive navy blue accents. It's crowded as therapists try to rush through four patients an hour, and the front desk worker who checks you in doesn't recognize you despite your standing weekly appointment.
"And khakis!" Erin Conroy laughingly says. "For some reason, everyone's wearing khakis and a polo shirt."
How West Town Physical Therapy brings personal connections to PT
At West Town Physical Therapy (WTPT), that big box vibe is exactly what Conroy is trying to avoid, she tells us as she relaxes behind her standing desk in comfy-looking athleisure apparel.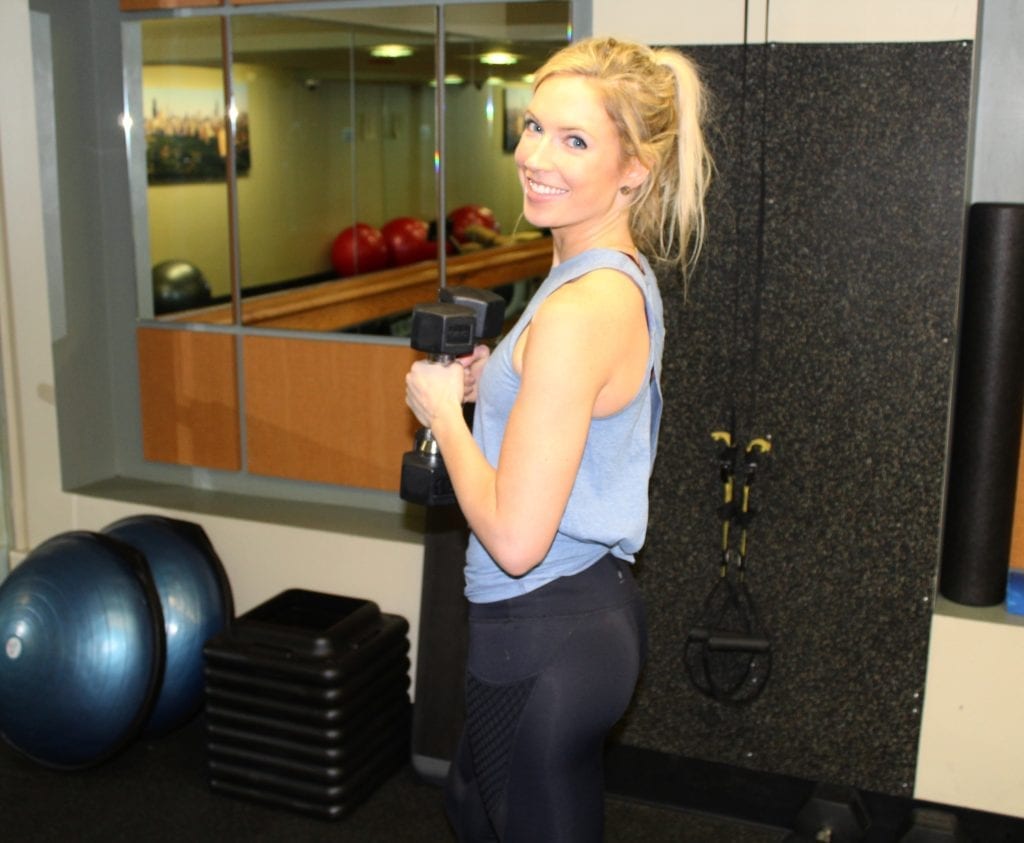 "I see West Town Physical Therapy as being the local neighborhood spot, but also in different neighborhoods. We have a boutique vibe, like what you'd see in your favorite neighborhood workout studio. We're super personal, you connect with your physical therapist and feel comfortable. It's more of an experience versus an appointment."
Conroy came to WTPT after working in out-patient orthopedics, a job that allowed her to master her skills while learning more about what specific areas she loved. A broken hand forced her out of work for a few months, and it was during that hiatus that she began blogging about how certain PT concepts related to fitness. Conroy realized that she was most passionate about helping the "fitness athlete," her term for people who turn to studio fitness to stay active, avoid and recover from injuries.
"I'd go to workout classes and see incorrect form, and I'd see people not activating the correct muscles," Conroy explains. At the same time, she was going mildly stir-crazy from not being able to strength train with an injured hand (and only going to spin classes), so she began developing her own strength training program that focused on making her muscles resilient and strong.
Soon after, Conroy began working at WTPT, and when her partner decided to permanently extend her maternity leave, Conroy had the opportunity to take over the business and has been growing it ever since.
"We greet you with a smile," Conroy tells us, emphasizing how important it is to her that WTPT have a friendly, neighborhood vibe where clients feel like they're building personal connections with their therapists.
As for the actual physical therapy, Conroy describes a typical first session as an evaluation covering  movement patterns, muscle imbalances, and which muscles might be weak or need waking up. From there, the client and therapist make a plan for progression and rehabilitation.
"Each appointment includes some hands-on stuff for relief, flexibility, stretching, and muscle work, plus a lot of therapeutic exercises to get people better at using those muscles," Conroy demonstrates. 
Conroy is also a big advocate for using PT to prevent injury, instead of waiting to see a physical therapist after you're already injured. To that end, she's working on a new model that will bring that concept to life — so stay tuned for more on that in the near future.
How can you avoid injury in your favorite fitness class?
According to Conroy (who graduated from University of Michigan with a Bachelor's in Movement Science and went to Columbia University to get her Doctorate in Physical Therapy), the answer is three-fold.
"You want strength, flexibility, and better neuromuscular control," she shares, adding that one of the best things you can do to avoid injury is to prioritize your warm-up. The ideal warm-up includes neuromuscular reeducation (AKA activating the correct muscles), dynamic stretching, then some sort of cardio.
"We want to increase blood flow, get the heart-rate up, and get that brain-muscle connection stronger to tell your muscles 'Okay, we're about to use you for this workout, you're about to start pulling your weight here.'"
Another big tip: practicing the movements you're about to do during your workout. For example, if you're about to go on a run, Conroy recommends exercises that are specific to what you're going to be doing — like butt kicks or high knees instead of jumping jacks.
And, if you're going heavy on strength day, Conroy advises starting off your set with lighter weight before moving into max territory.
"You're priming your muscles, activating them, and getting your muscles ready to work with that load and then building up. You might think you don't have time to fit in a lighter set, but in the end, that gets you better results and makes you stronger!"
A lower-body warm-up for butt and legs day
We asked Conroy to show us her recommended warm-up for one of our favorite days of the week — butt and legs day. Try this quick routine before your next lower-body workout.
Activating the lower body
Conroy's first recommendation was to literally squeeze your butt cheeks together to activate them. But, we didn't want to take a picture of just butts, so her second recommendation was glute bridges.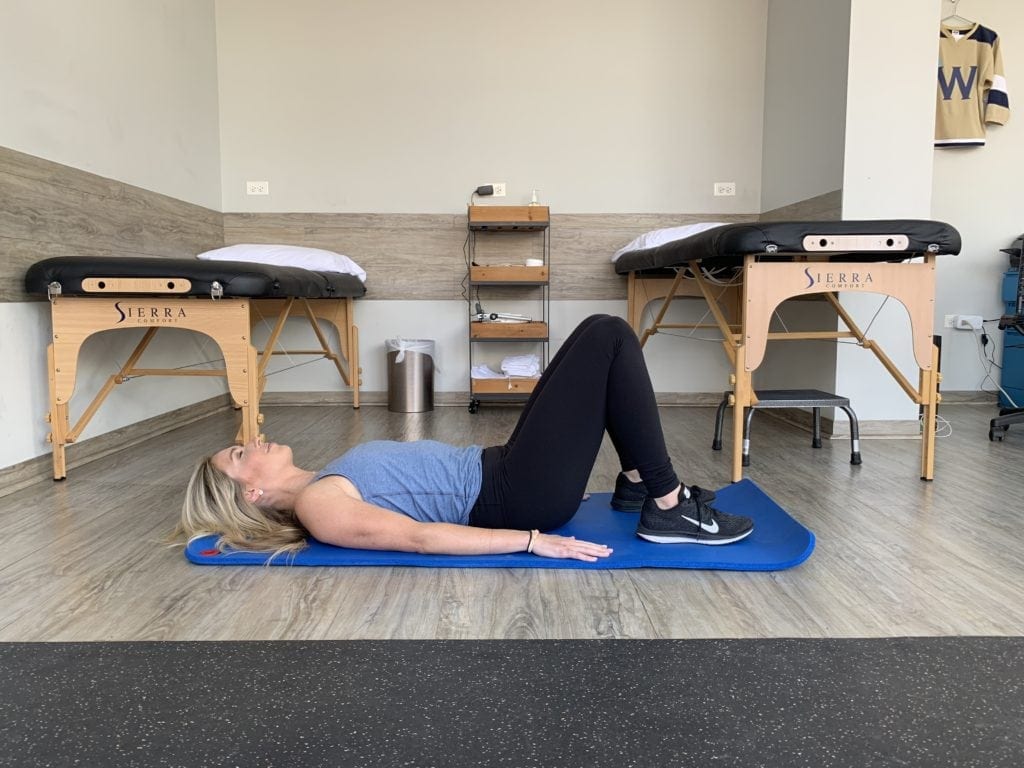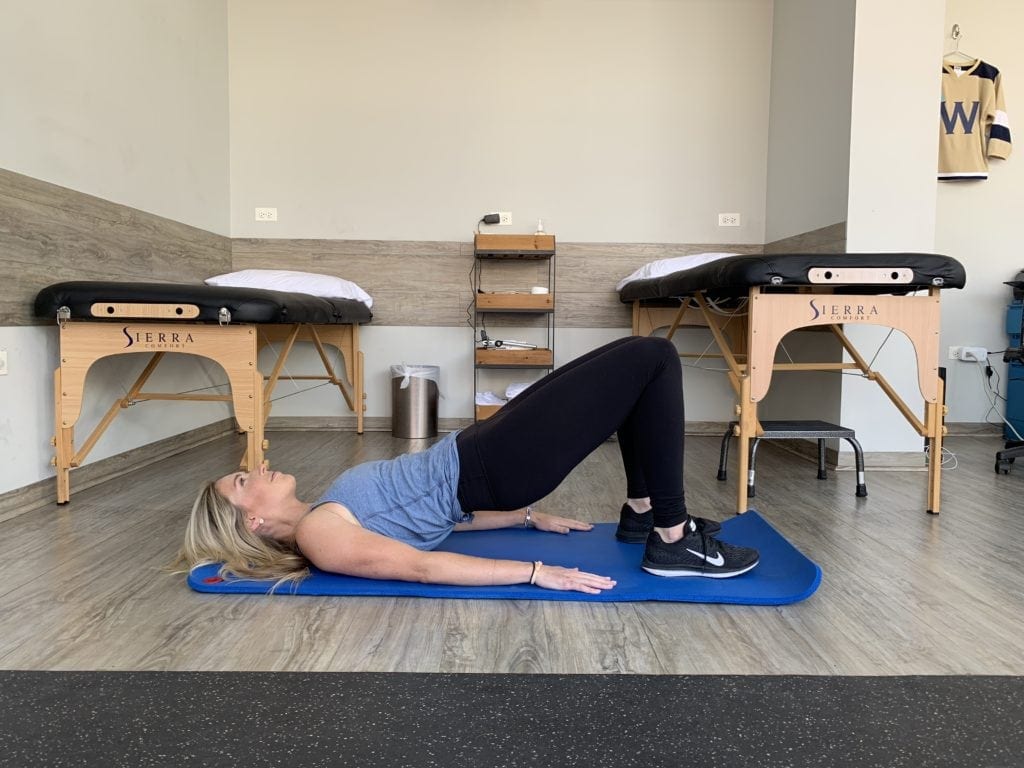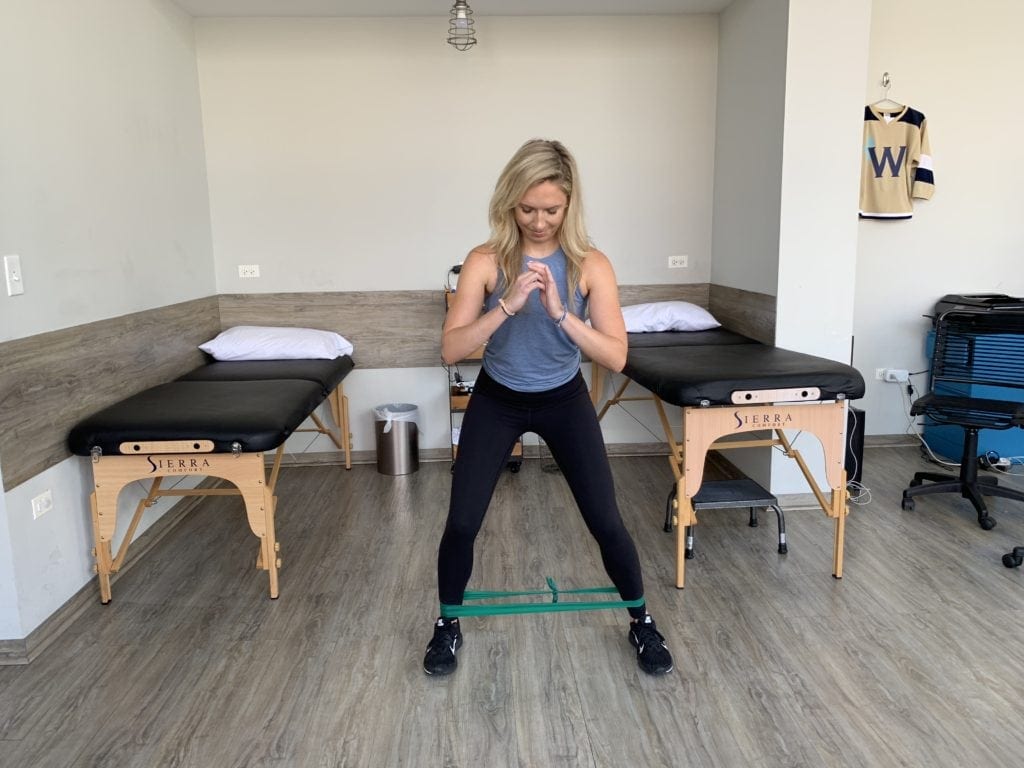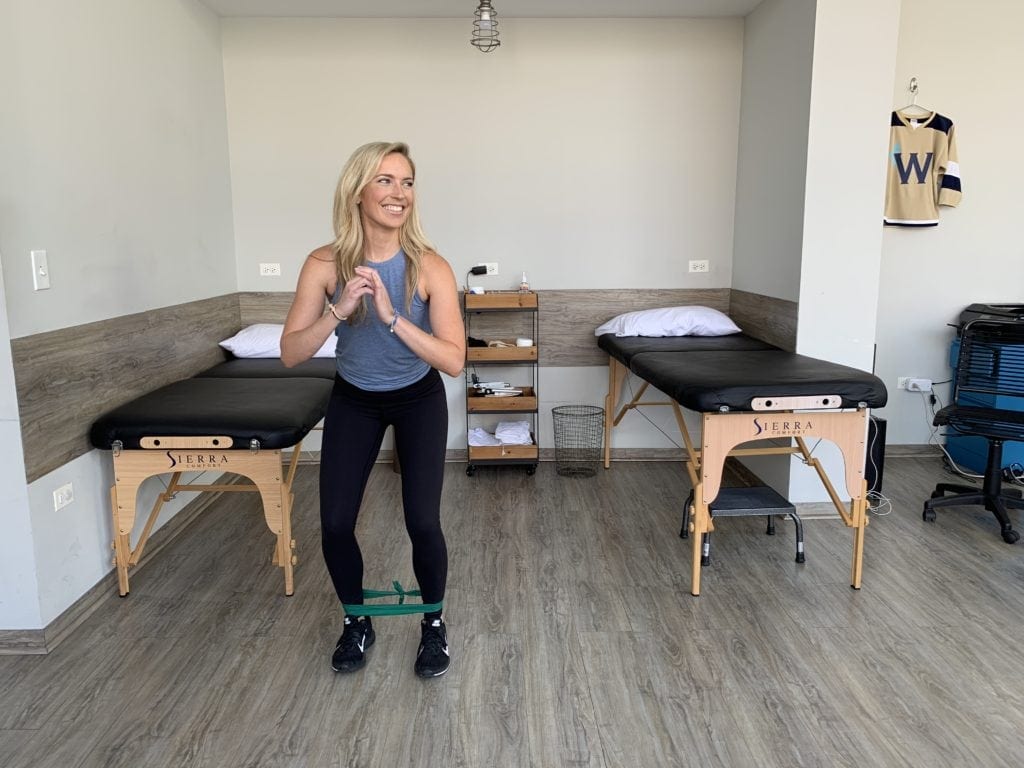 Dynamic Stretching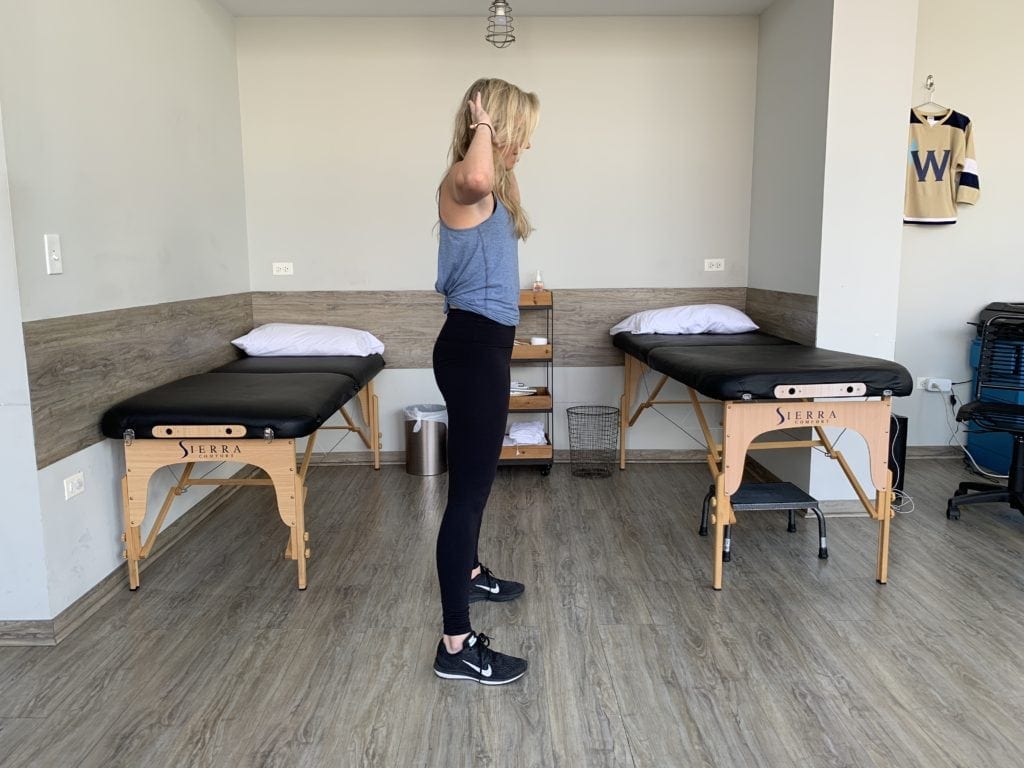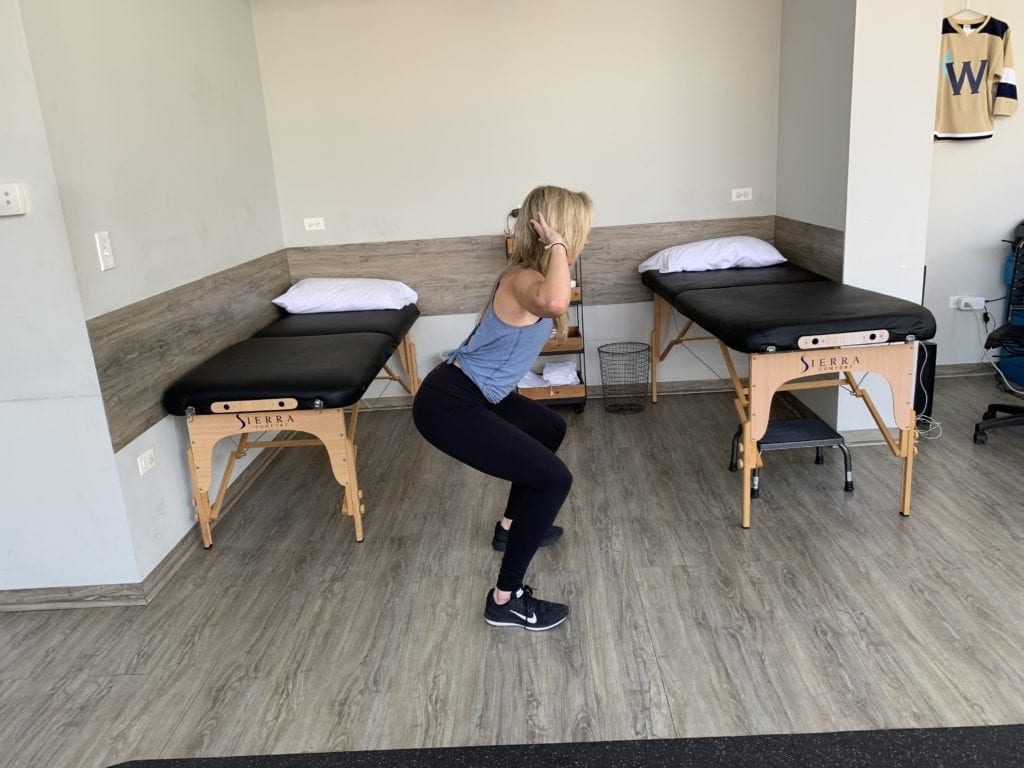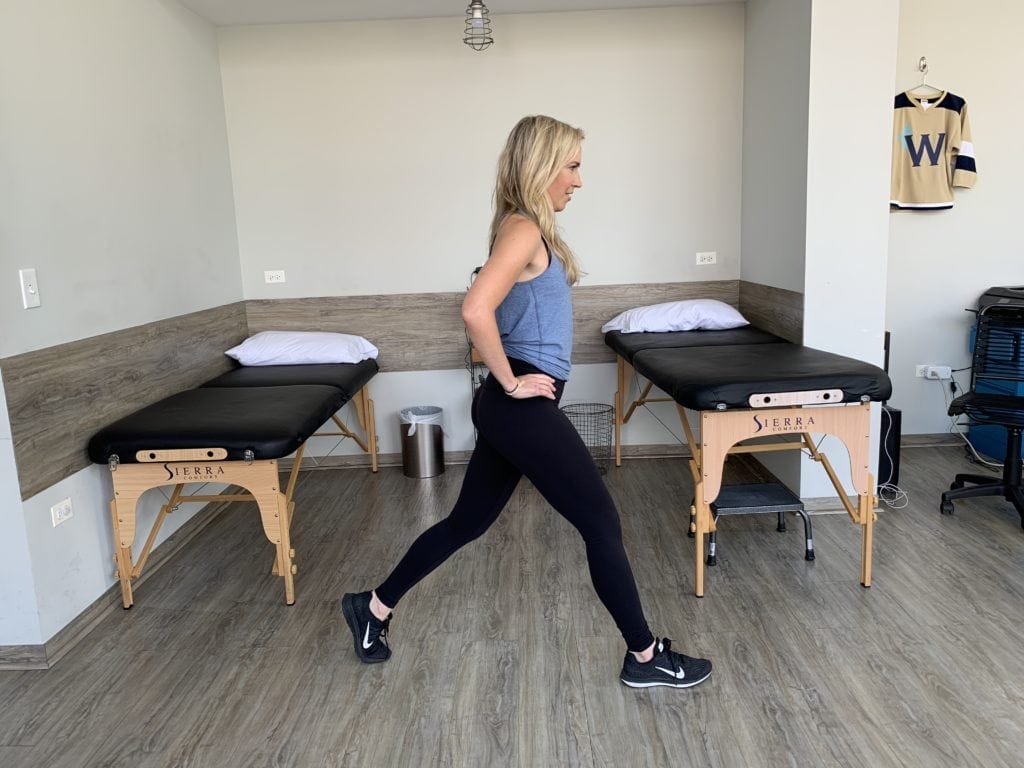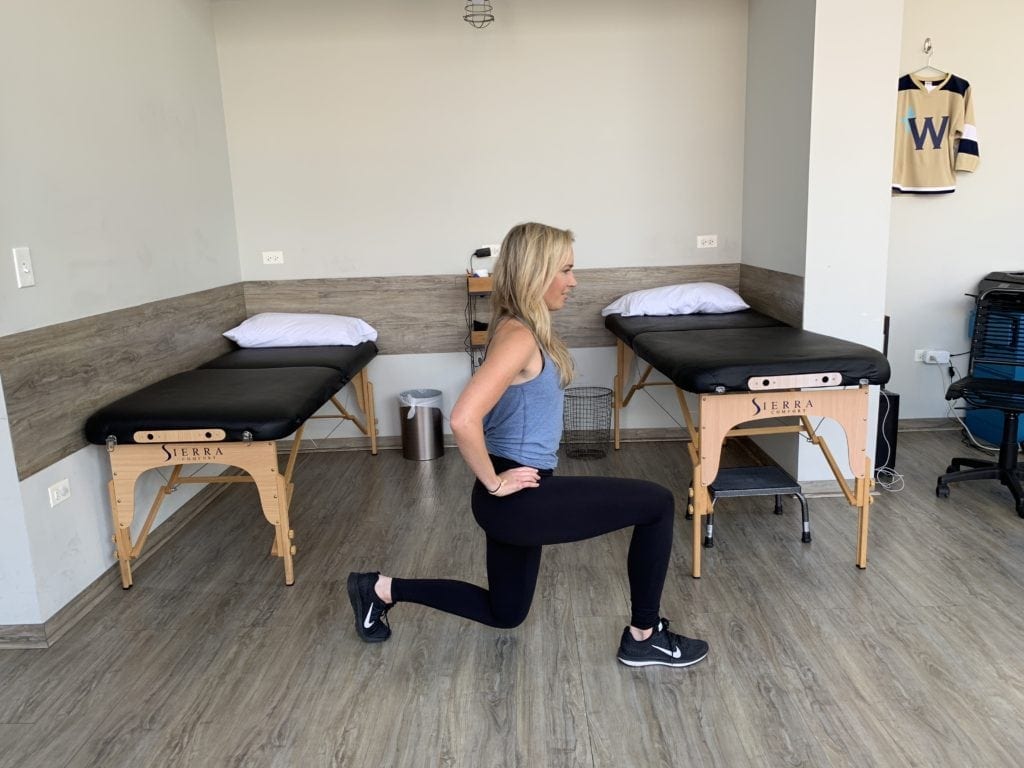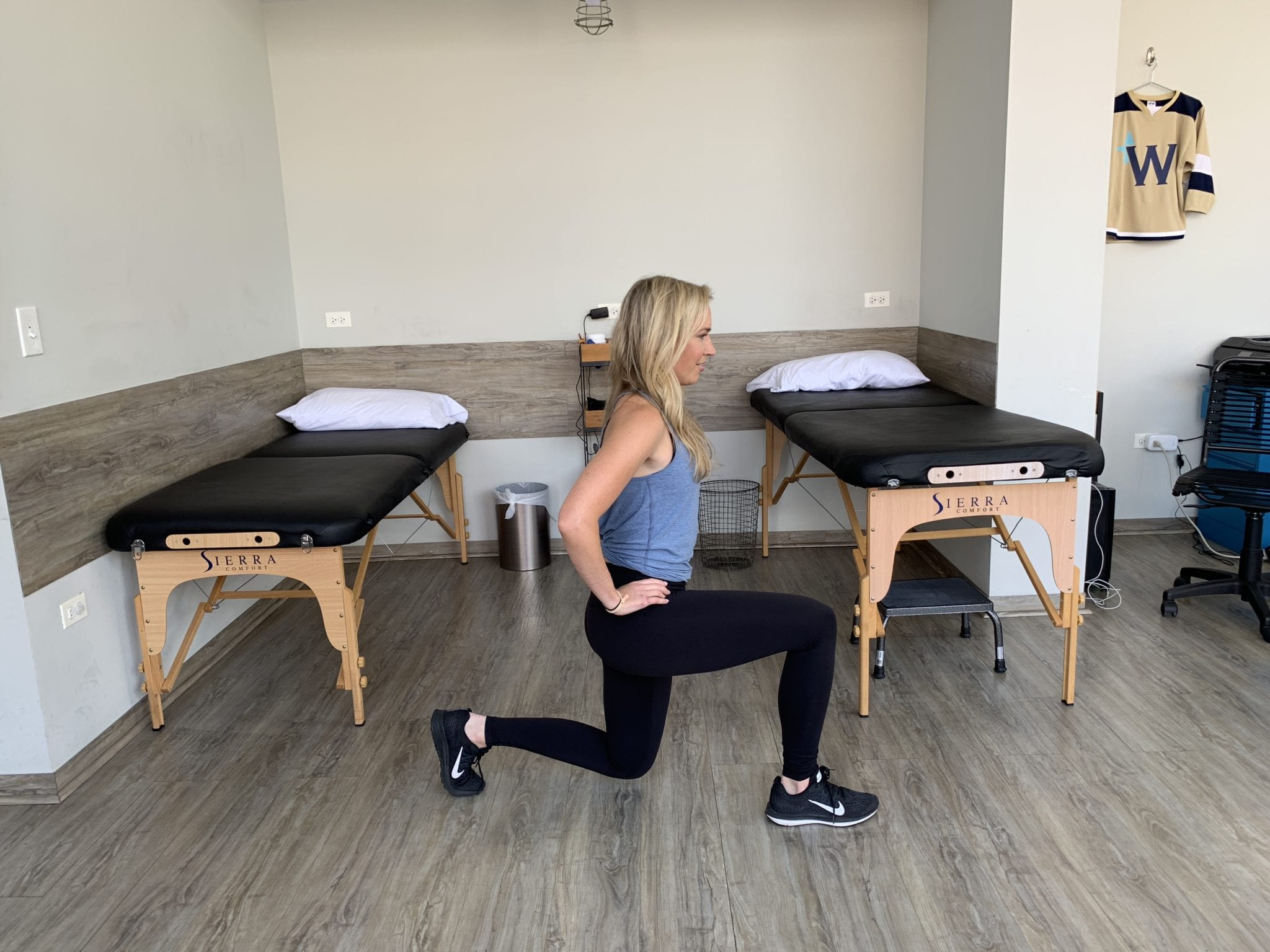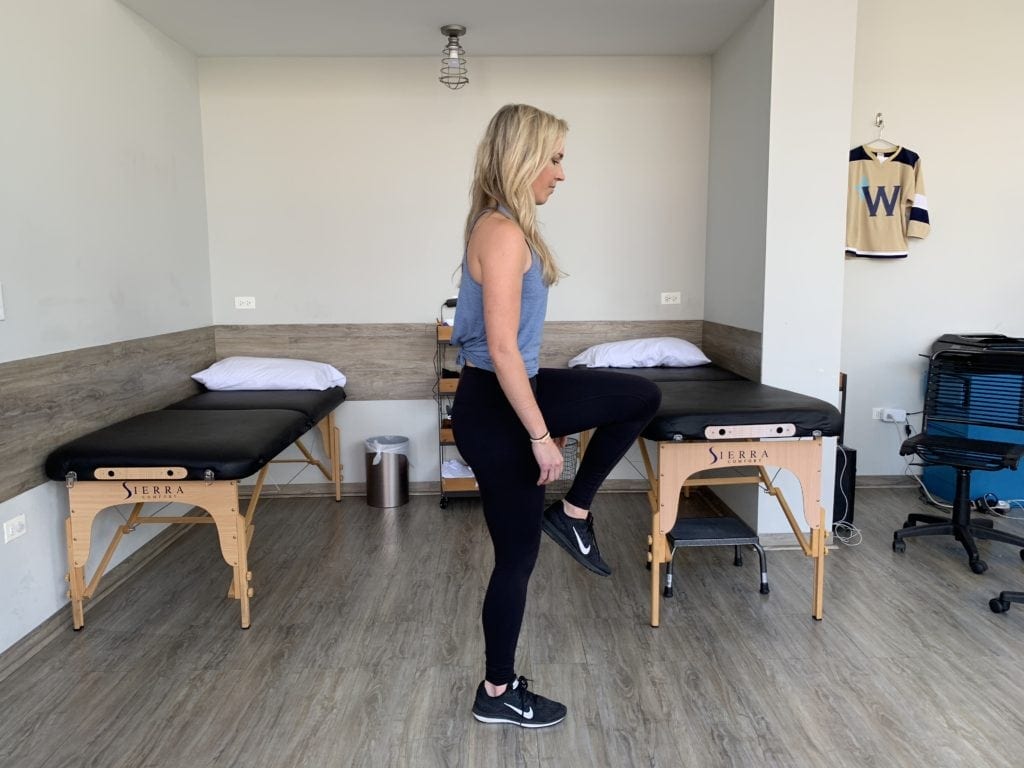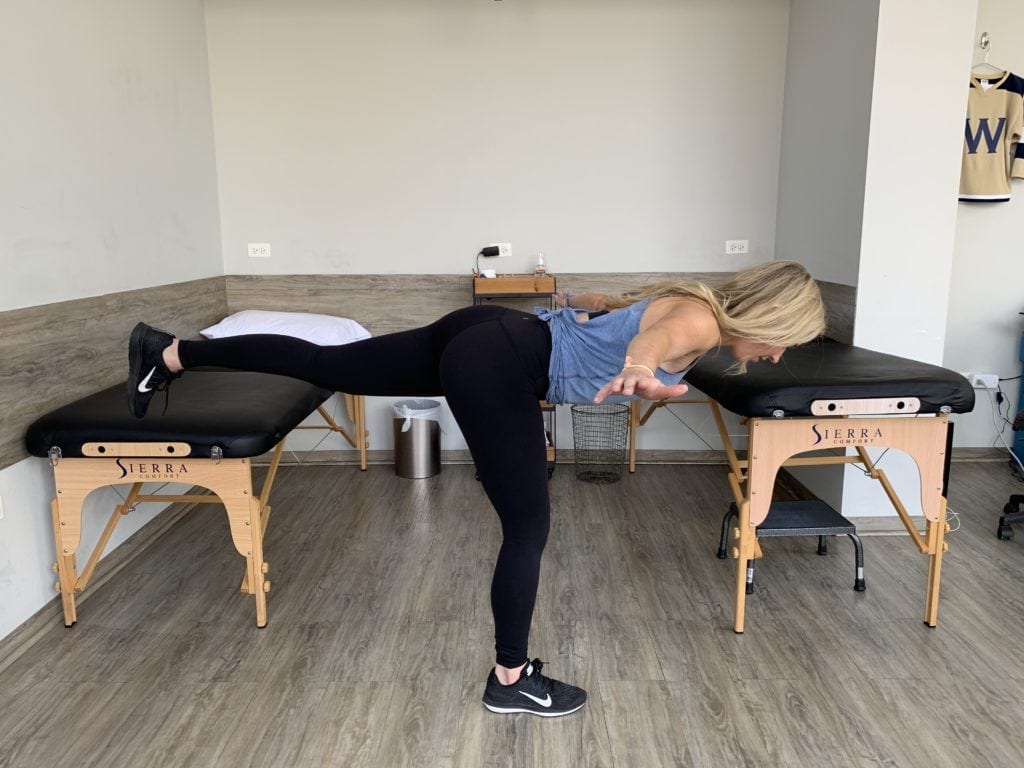 Cardio
Here, Conroy recommends getting your heart rate up doing a cardio movement that's specific to what you'll be doing in your workout. For example, if you're focusing on squats today, squat jumps or squat jacks would be a good fit, or if you see lateral lunges on the menu, some speedy skaters will get that heart rate up AND prepare your body for what's to come.
Interested in visiting West Town Physical Therapy for an evaluation? Call them at 773-729-2551 or reach out to them online to book.