The Best Back to School Snacks (Whether You're In School or Not)
Now that it's September, summer break is officially over, and kids are getting back into the daily grind of school and homework.
And, parents are also adjusting — from taking the kids to school or picking them up from soccer practice. It's a change in a summer schedule that can take some getting used to.
So, the last thing you need is to stress about what to feed your kids — or yourself — for a healthy snack during the day to keep the brain sharp and the body fueled. We talked to a few dietitians about their favorite back to school snacks that are both kid AND adult friendly to make this transition a whole lot easier.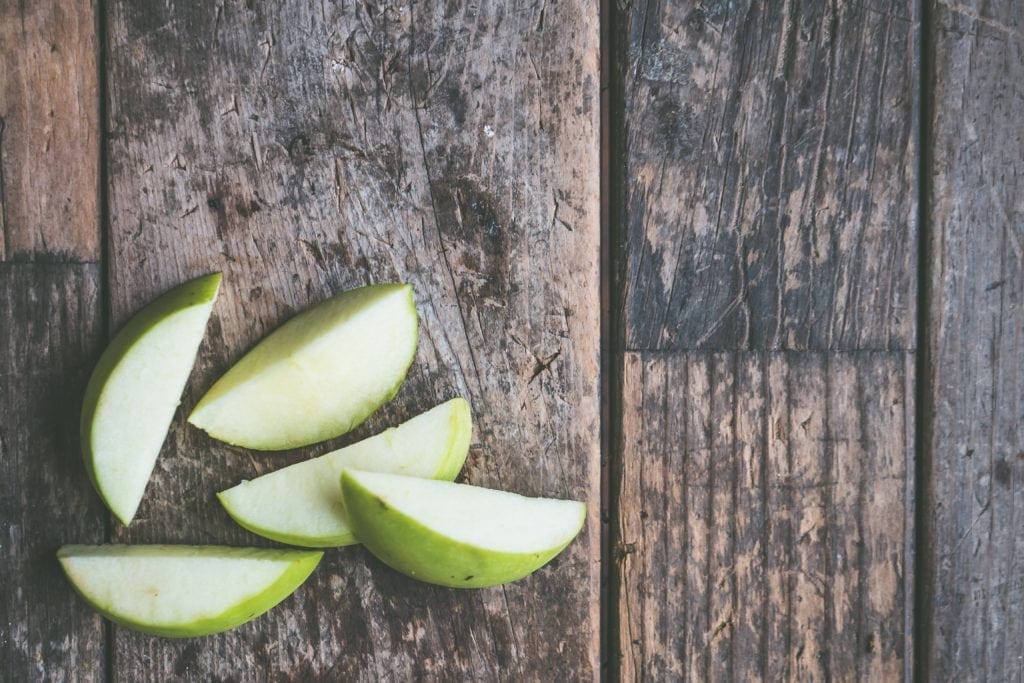 Mini Lettuce Cups with Added Protein
Here's a great way to get in your greens and take your snack on the go. Make a few mini lettuce, uncured deli meat and cream cheese wraps for a finger-food snack that kids and adults will find delicious.
"These are super cute, and need a little toothpick. Use one slice uncured turkey deli meat, one lettuce leaf (softer romaine or butter lettuce), and 1 tsp. of cream cheese. Wrap it into a tiny burrito, stick a toothpick in it, and have a tasty snack.," says Dr. Mariana Daniela Torchia MPH, RD, PhD.
Plus, you can always change the fixings to your liking, such as subbing deli meat for beans and guacamole or a slice of cheese. "The low sugar, high protein and vegetable fiber will help sustain energy," she says.
Yogurt Cup
A plain yogurt cup with nuts has a ton of protein and healthy fats to keep that stomach settled during the day. "A small Tupperware with nuts and yogurt will provide calcium, and essential oils from nuts, along with fiber," Dr. Dani explains. For some sweetness, add in cinnamon and a tablespoon of blueberries for an antioxidant punch and flavor boost. "Be careful with high fructose corn syrup and food coloring in yogurt cups; make your own in a mini Tupperware," she adds.
Apples and Nut Butter
Unless there's a nut allergy, it's impossible for a kid to not love peanut butter.
"Organic apple slices with organic nut butter without corn syrup," says Dr. Dani, "is a great snack." There's enough fiber and protein to help you avoid a sugar crash and maintain energy, and it also provides good fats for brain function, she explains. It goes easily in a zip lock baggie, and kids don't need to worry about keeping them fresh. If they don't want to peanut butter, or are feeling adventurous, try almond or even chocolate hazelnut.
Roasted Beans
Goodbye bag of chips — hello roasted bean snacks! "Roasted broad beans and chickpeas are so delicious and convenient. They come in many flavors both savory and sweet and are portable and nonperishable," says Lauren Harris-Pincus, MS, RDN, and author of The Protein-Packed Breakfast Club. With protein and fiber in one snack, you've got a winner to help keep you satisfied until dinner.
Moon Cheese
If you have access to a refrigerator or a means of keeping dairy cool, string cheese is a great snack. However, "if you love cheese but don't carry a refrigerator around with you, Moon Cheese is a crunchy snack that looks like little moon craters made from 100% cheese with no additives or starches," says Harris-Pincus. It's great paired with fruit and comes in several flavors like cheddar, pepper jack, and Gouda, she adds.
Pistachios
All nuts are great for mid-day munchies, as they have fiber, protein, and good fats to keep that belly from rumbling. However, "pistachios are my go-to nut because you get 30 nuts for about 100 calories," says Harris-Pincus. Plus, spending the time to remove them from the shell slows you down so you can savor your snack, she adds. If you love flavors, try Wonderful's Salt & Pepper or Sweet Chili pistachios for more of a punch.