The Seven-Snack Guide For What To Eat After a Run
I like to think of it as self-preservation. Midway through any long training run, I feel my mind start to wander, desperate to land on any topic other than how sore my legs are and how rough it is to pound the pavement in 80-degree temps and thick humidity. Sometimes I'll go over the outstanding items on my to-do list, others I'll play through my favorite memories from my wedding and more often than not, I'll fantasize about what foods I'll indulge in when I'm finally done.
As it turns out, that last one is just smart planning. Nutrition pros overwhelmingly agree that it's key to refuel within an hour or, more ideally, 30 minutes of finishing any strenuous workout.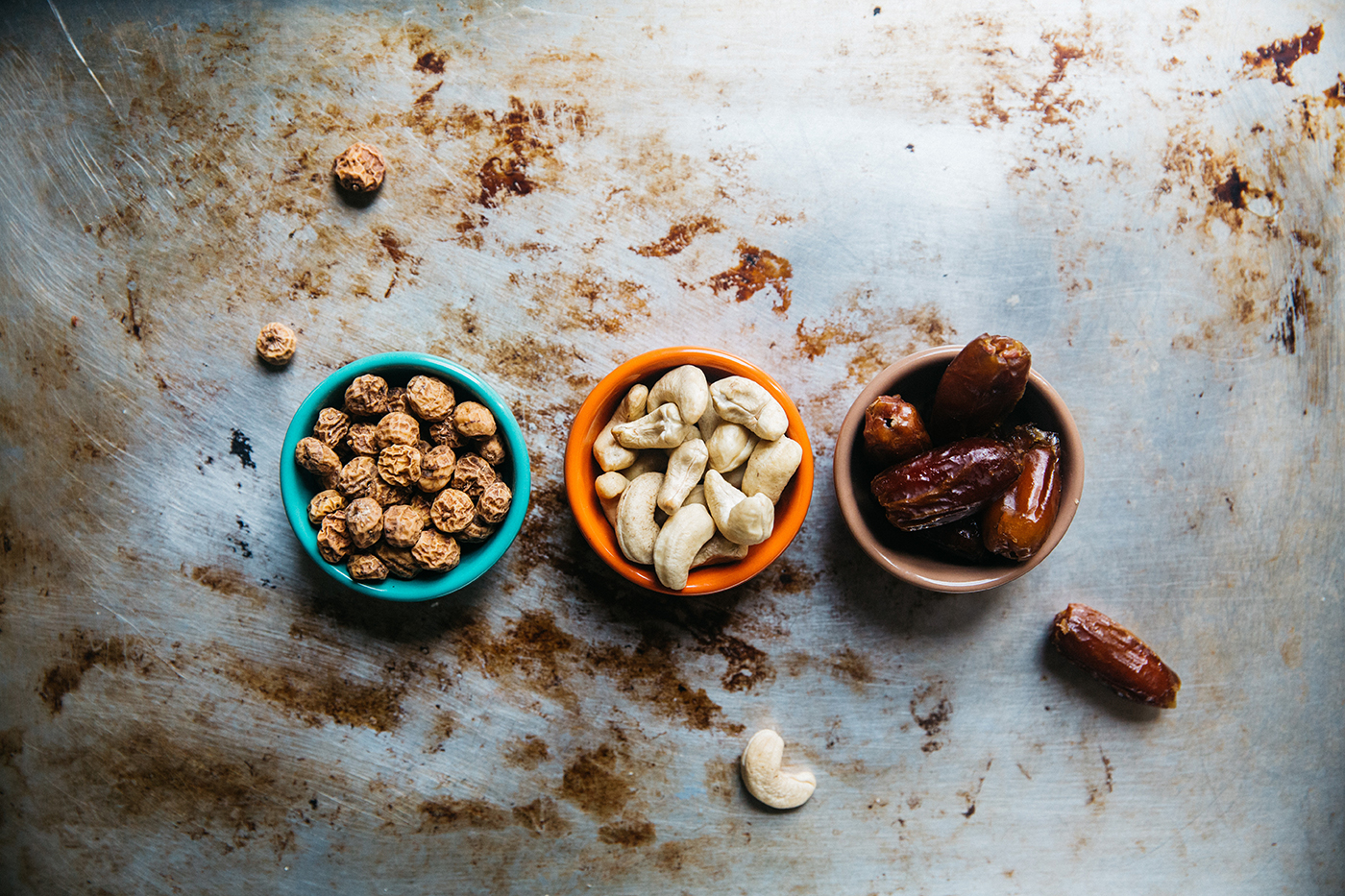 "After a long run you have at least partially and, in some cases, totally depleted what is called the stores of glycogen in the body," says North Carolina-based dietitian and USA cycling coach Tommy Rodgers. Replenishing that glycogen – which gives you the energy to slog through a workout – is crucial, explains Rodgers, in order to train again the next day. Also, he notes, "having depleted glycogen stores for a long time can lead to depressed immune function, so you're more likely to see things like small colds you wouldn't normally get be an issue."
And for those logging cardio for weight management, which, let's be real, is most of us, there's another benefit to chowing down after working up a sweat. In that first half-hour window post-run your body is really good at taking the carbohydrates you consume "and restoring them as glycogen in the body versus storing them as body fat," says Rodgers. In other words, if you're going to splurge on a bagel sandwich or even something a little more sugary, now is the time.
Not to mention, says dietitian Lauren Antonucci, a board-certified specialist in sports nutrition, if you don't eat enough post-workout, you're likely to be ravenous hours later. She advises reaching for a mix of carbs (you want to take in half your weight in grams, so 70 grams for a 140-pound woman) and between 10 and 20 grams of protein, which can help repair any muscle damage. Explains Antonucci, director of Nutrition Energy, "We want to make sure that physiologically we're giving our body what it needs so it doesn't come back with a vengeance of hunger later." She and three other pros dish out their top picks.
Sushi
The rice in this dish satisfies the carb quotient, says Antonucci, but she advises adding in a bit of sashimi "to make sure you get enough protein – there's not a lot in those rolls."
Cereal
Top your go-to brand with a mix of berries and milk, suggests dietitian Monique Ryan, author of Sports Nutrition for Endurance Athletes: "It's got carbs from the cereal and fruit and then protein from the milk."
A smoothie
L.A. nutritionist Kelly LeVeque, author of Body Love, advises putting together a blend that includes veggies, protein, fat and fiber. One option: her pumpkin pie-flavored smoothie with pumpkin puree, vanilla protein, almond milk and flax meal. Complex carbs like pumpkin "are higher in glucose and lower in fructose," she explains, "which helps your muscles soak up more glucose to be stored as glycogen."
Chocolate milk
Rodgers dubs this sip "an optimal mix of carbs and protein." The owner of Ascend Nutrition + Coaching suggests reaching for a skim variety because the extra fat in whole milk could cause a slowdown in absorption of the nutrients.
Peanut butter and jelly
A basic PB&J, with a banana on the side, also gets high marks from Ryan. "Any balanced meal works," explains the owner of Personal Nutrition Designs. "You just have to think about what you're putting into it and make sure you're meeting all the requirements."
A burrito
A mix of chicken, rice and bean delivers protein and carbs, says Antonucci. She recommends steering clear of excess cheese and sour cream, but don't be shy about loading up the rice: "You might need a bigger portion than you'd eat on a normal basis."
Pancake and eggs
This beloved breakfast is a great after-sweat treat, says Antonucci. "We can make ourselves crazy trying to think of the perfect post-exercise food," she explains, "but for most people, as long as we're getting in the amount of carbs and protein we need, that will suffice."