Meet us for a Breakfast and Learn to Fuel Your Side Hustle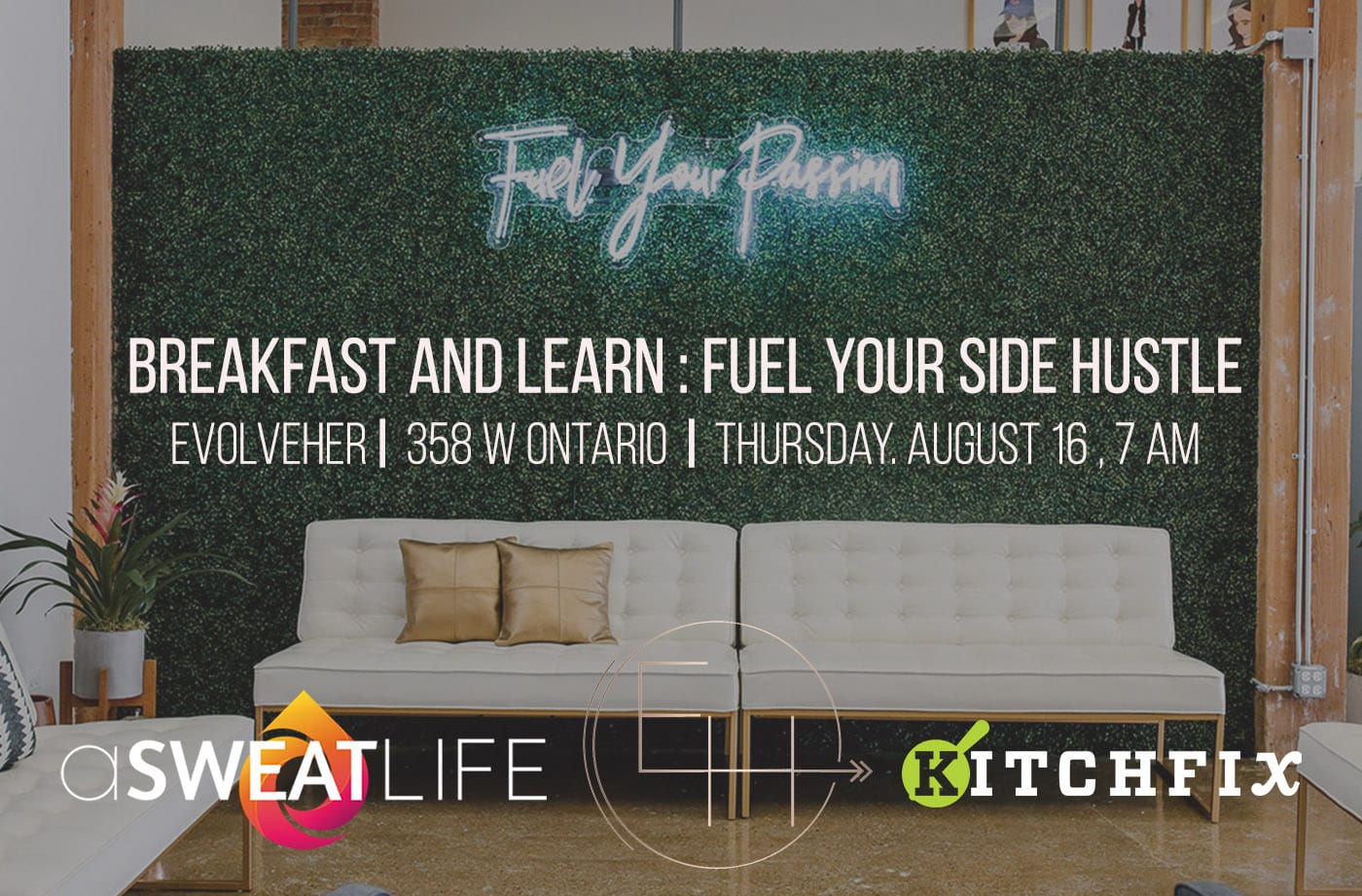 (Get your ticket to the breakfast-and-learn here)
At aSweatLife, weekly brainstorms are part of the norm. We lean on each team members' unique perspectives to dream up big ideas, come up with practical applications and push ourselves to never rest on our laurels, but always strive for the next new, exciting thing.
And, if you couldn't guess by the number of #SweatworkingWeeks – each a little bigger and crazier than the one before it – or any other large-scale events we've hosted, we love the idea that if it scares us, we should probably try to do it.
During our last #SweatworkingWeek, we hosted breakfast-and-learns each day in which we got to meet before work and talk about anything from making friends to goal setting to financial fitness. We had breakfast together, learned something new, sparked new conversation and headed into the workday feeling productive and connected – all by 8 am.
Starting August 16, we're bringing the breakfast-and-learn back at evolveHer, a gorgeous co-working space for women in the heart of River North. We'll be back every third Thursday (September 20, October 18, November 15 and December 20) for the rest of the year with a different theme.
August's theme? "Fuel Your Side Hustle." Exactly how some of our best brainstorms start at aSweatLife, we're inviting you to bring your projects, ideas, dreams, plans, and/or business problems to the table where we'll facilitate a series of brainstorming games in groups aimed to get you thinking out of the box, based off the input of people from industries totally outside your own.
Plus, you'll get breakfast from Kitchfix AND a lunch to take to work with you!
All that we ask is that you come with an open mind, ready to try something new, hear a new idea, and maybe make a friend or two.
What are the details of this thing?
When: Thursday, August 16
What time: 7-8 am
Where: evolveHer, 358 W. Ontario St
Where to grab tickets: Just below!