Our Partners Pampering YOU at the #SweatworkingWeek Fitness Festival
Just when we thought we couldn't get more excited about #SweatworkingWeek, we decided to finish the week with an even bigger bang than ever before – The #SweatWorkingWeek Fit Fest. When we think about the line-up, we can barely handle our own excitement.
What's on the schedule again? All of this amazingness: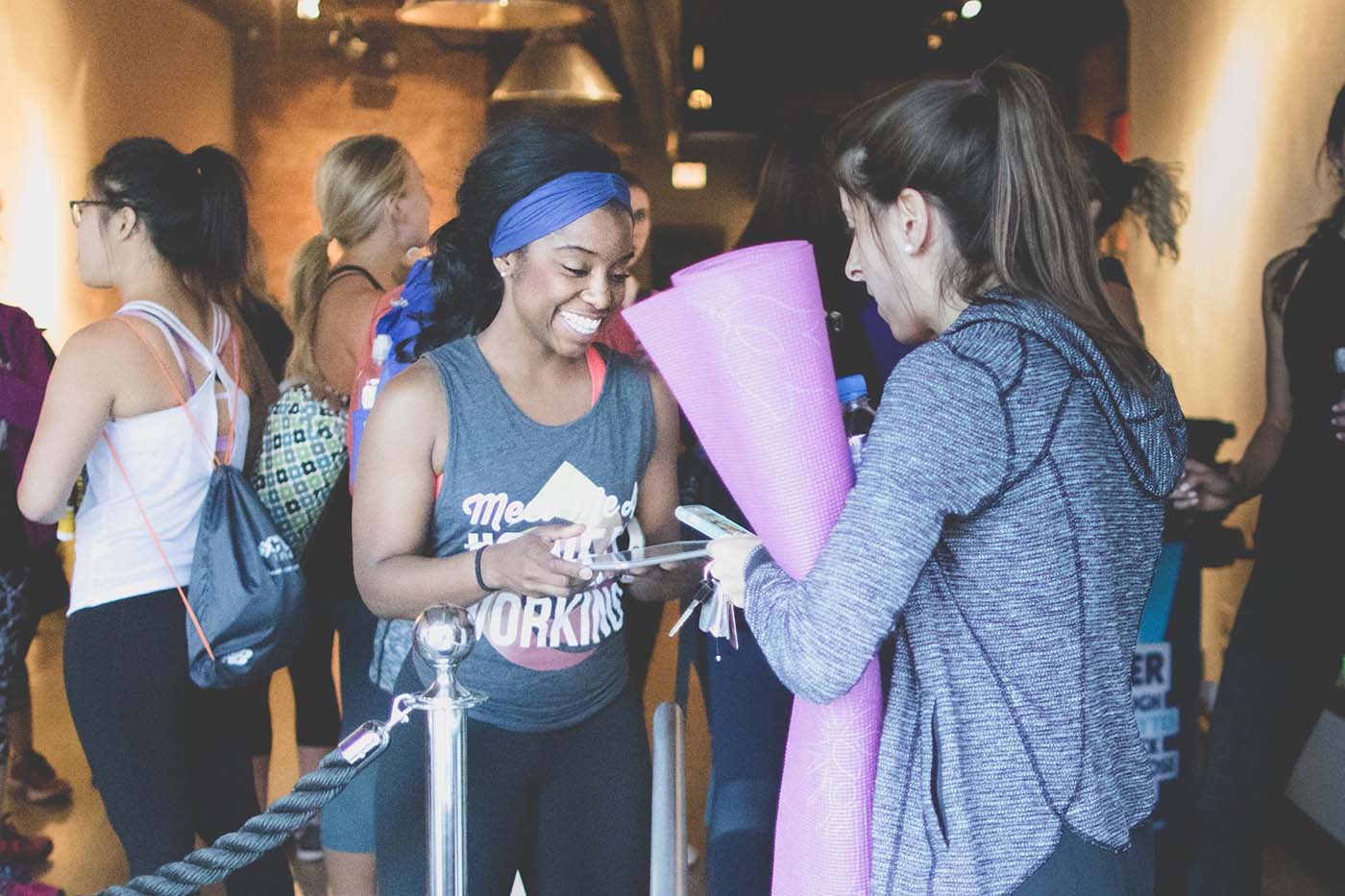 With two dedicated fitness studios – the Reebok Chicago bodyweight studio and the fully-stocked equipment studio  – get ready to say "I'm never leaving" when you walk into Morgan's on Fulton.
On the street level is where you'll find these friends and partners of aSweatLife at the Fit Fest. This space was created to hang out before your workout, make friends between classes or so you can grab a recovery beverage or snack afterwards.
Some of the friends you'll find at the Fit Fest:
Reebok Chicago
Our friends at Reebok Chicago are helping us to create this day-long Fit Fest experience. In the Reebok Chicago bodyweight studio you'll find classes that use minimal or light equipment – like dance, yoga, boxing, meditation or kickboxing. Similar to Reebok Chicago's studio in Bucktown, you'll find trainers given space to do what drives them. Check the classes and you might just win something from the brand.
CryoBar
Meet our friends from CryoBar, the cryotherapy studio at 1205 W Webster Ave in Lincoln Park that will be bringing us localized cryotherapy all morning and afternoon. In a localized cryotherapy session, a pressurized stream of liquid nitrogen vapor is directed onto the affected body part creating a powerful icing response, which helps reduce pain in the localized area and decrease inflammation and swelling.
Glowout
The finishing salon that warms our hearts and makes us feel beautiful from the inside out will be at Morgan's on Fulton from 9 – 4 pm doling out the workout braids of your dreams.
Glowout, located at 529 N. Milwaukee Ave, offers tanning, blowouts, eyebrow styling and nail art through Notable Nails. You can also book a private party with all the services you need and want. Trust us, after your first trip to the salon you won't remember how you ever survived life before coming in for an epic fancy lady day.
And with Glowout braids on site at the Fitness Festival, never will you ever work out in such style again.
Delos Therapy
Your muscles are going to need more than just rest after a full week of workouts. Delos Therapy, with locations in Oak Brook, Hinsdale, Lincoln Park and River North, is our recovery partner for the entire week and will be there for you all morning and afternoon on Saturday. Experience Delos Therapy's quality deep tissue muscle work to help repair the integrity of your muscles during on-site treatments before and after your fit fest workouts.
Walk away from the afternoon feeling refreshed and rejuvenated, ready to take on the rest of your weekend.
Skin Laundry
Skin Laundry has people raving about laser and light facial treatments at an accessible price. And with a location at Ulta on Michigan Avenue in Chicago, you can try it for yourself. Skin Laundry is also bringing you complimentary mini treatments during the #SweatworkingWeek Fitness Festival. Receive a treatment using a Skin Laundry facial sheet mask, grab some sample products and book your first complimentary in-store laser and light facial treatment while you're there.
Be sure to save time after your workout (or workouts) during the day to meet the Skin Laundry team and hear more about the skin care process that only takes 15 minutes to deep clean, improve complexion and tone after the first treatment using a YAG laser and an IPL (Intense Pulsed Light) system.
The DJ Firm
If there's one thing that takes a workout class to the next level, it's the perfectly crafted playlist – but even more memorable is when The DJ Firm is mixing and creating music for class. We'll have DJs spinning in every single class at the Fit Fest in both studios all day long. No matter if you come for yoga, meditation, barre, boxing, lifting or HIIT, you'll feel the beat class after class.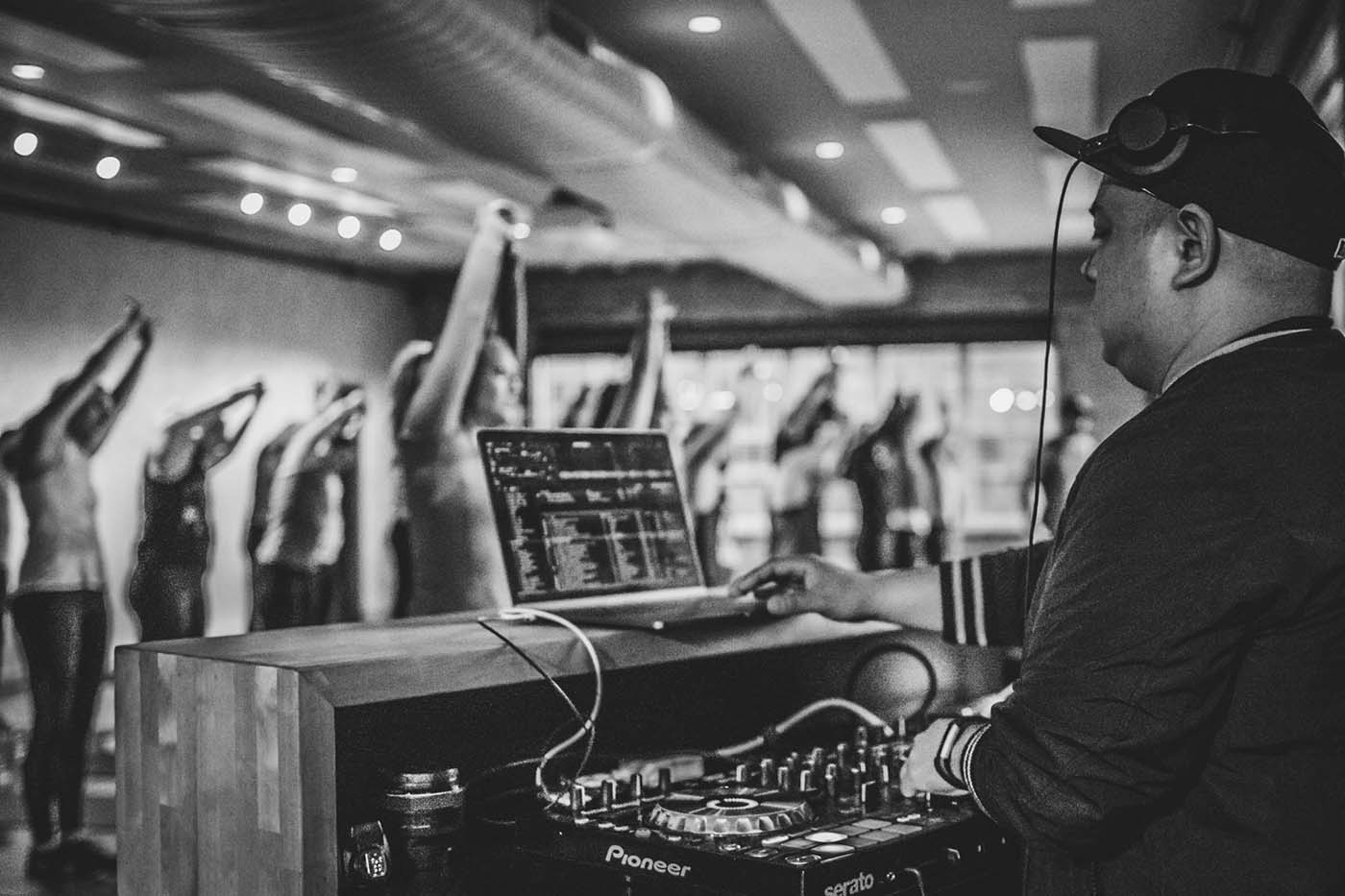 Fit Foodie Kitchen
Our evening fuel partner of #SweatworkingWeek Fit Foodie Kitchen is bringing all the Rejuven8 bites in the Fit Foodie Kitchen to the Fitness Festival. With eight powerful ingredients in each indulgent Rejuven8 bite, you're also getting 12 grams of protein from hemp, chia and collagen. We'll be serving up all three flavors of the bites – toasted almond cherry, mocha and raspberry coconut cardamom – all day.
LUNA
Be sure to stop by the photo booth provided by LUNA on the main level of the Fit Fest and grab your favorite LUNA bar flavors while you're there. As the Rise and Shine partner for #SweatworkingWeek, Luna is serving us nutrient packed bars each morning and we can't wait to see our friends from the brand after the sun comes up.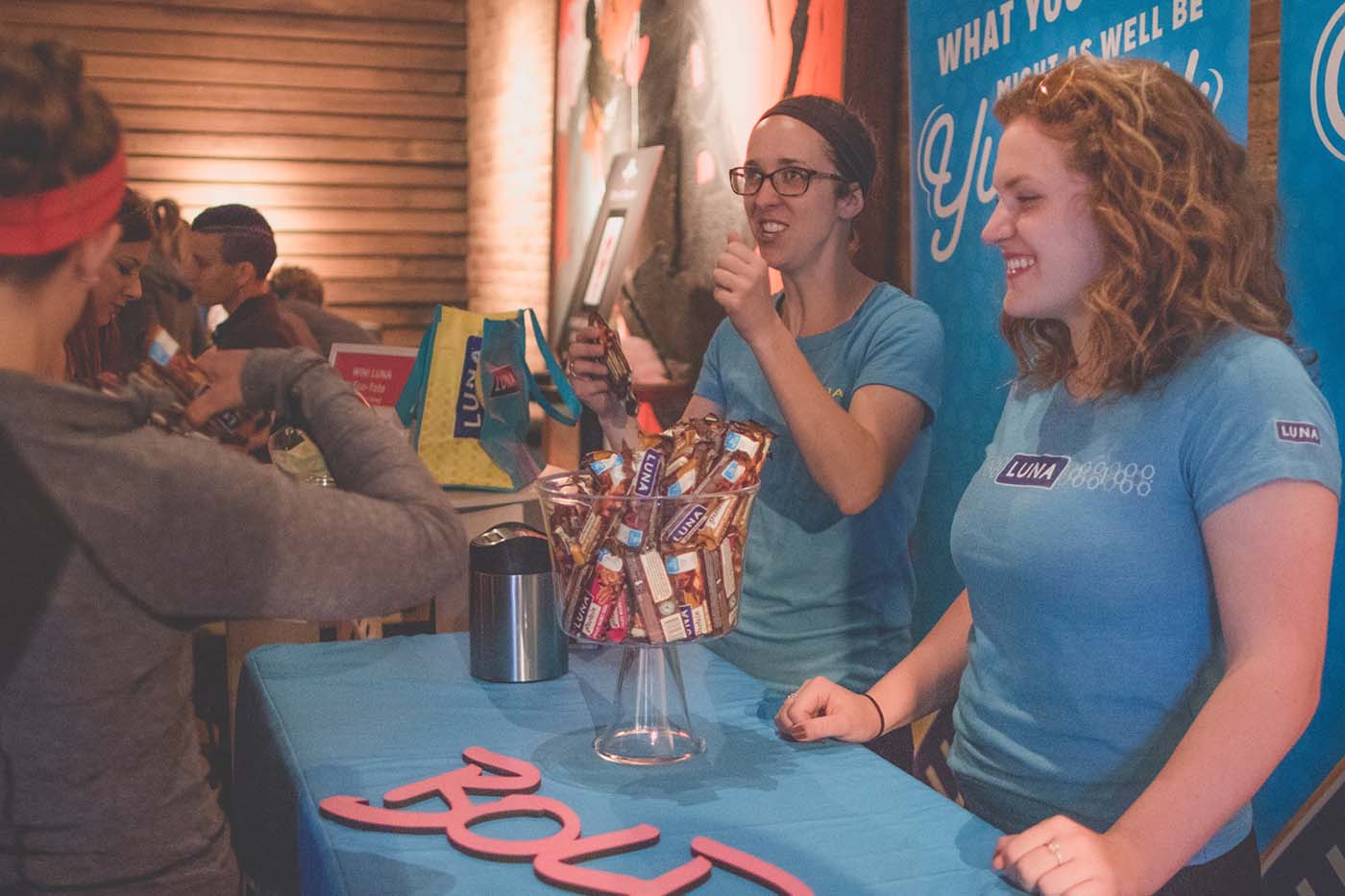 Michelob Ultra
Beer-mosa lovers rejoice: celebration partner of the week, Michelob Ultra, is setting up shop serving Michelob Ultras and Michelob Ultra beer-mosas so you can toast a week of hard work. Sip and stay as long as you'd like while you pamper yourself, restore your muscles, meet new friends and revel in your accomplishments.
Bai
We live for Bai's bubbly beverages with flavors like Jamaica Blood Orange and Waikiki Coconut Lime. All day long at the Fitness Festival, Bai's keeping the flavors coming. And keep your posse close to take advantage of Bai's photo booth equipped with props.
Lifeway Kefir
One of our favorite treats, Lifeway Kefir, is packed with a myriad of health benefits. Sample some the brand's flavored kefir and while you're there and eat all of the probiotics, active cultures and calcium.
BarkThins
Chocolate counts as your morning and afternoon snack, right? Our friends from BarkThins will be at Morgan's on Fulton in the morning and afternoon with samples and take-home bags of their favorite flavors of snacking chocolates, including dark chocolate pretzel with sea salt, dark chocolate almond with sea salt, dark chocolate coconut with almonds and dark chocolate pumpkin seed with sea salt.
Propel Electrolyte Water
Picture this: Courtney and Glenn just torched every single one of your muscles in their boxing and barre mash-up, but you're only halfway done with your workouts. Before you take on Betina and David's athletic training basement workout, post-workout hydration from Propel is JUST the thing you'll need with just enough electrolytes to replace what your body lost in sweat.
Casper
Casper, the innovative sleep company that produces everything you need to get a good night's sleep — mattresses, pillows, sheets and other bedding products (for you and your dog) — will be on-site with pillows and an actual bed to hang out and relax on (not kidding).
What's more, you'll be able to book a 30-minute complimentary nap at Casper's pop-up location on Fulton Market just down the street while you're at the fit fest.
Stop by, take a class or two or hang out all day with us. And while you're here, you can make your goody bags with snacks, drinks and goodies from our partners from throughout the week like LUNA, Vital Proteins, Propel, Lifeway Kefir, Spindrift, Simple Mills, BarkThins and Casper.
Let us know!
Did this post help you get closer to achieving one of your goals?