This Midwest City is Becoming An Outdoor Enthusiasts' Paradise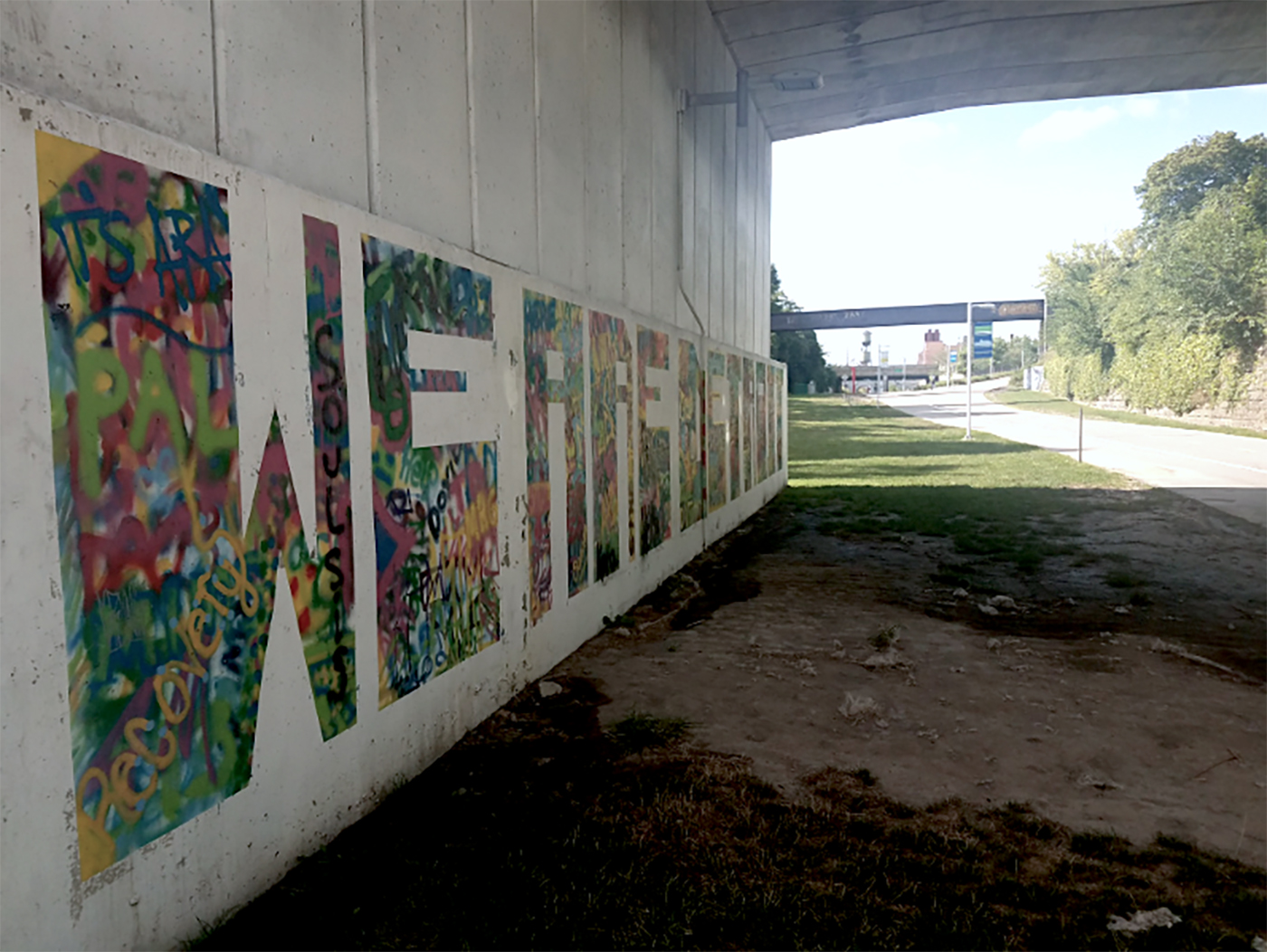 Detroit, Michigan has seen its fair share of changes over the years, including an evolving fitness scene. Per Pulse Fitness co-owner Scott Genord, who opened his studio in 2014, "The first year in Detroit was certainly discouraging and one thing that help[ed] push [us] through was the visual changes and new opportunities that were available more every day." New opportunities are still on the way, but in the meantime, there are plenty of ways to stay active while visiting the Motor City.
The RiverWalk
One of the first recommendations a visitor to Detroit will probably hear is to hit the RiverWalk. Not only does the still developing three to five-mile paved trail along the Detroit River offer a great place to walk, run or bike past restaurants, parks and concert venues, it also serves as a pathway to other recreational pursuits.
Renting bikes and studio fitness
Detroit recently implemented MoGo bike rental stations which can be found at various points along the trail, including one just across the street from Give Fitness. This studio holds a 30-minute circuit workout featuring a Boxmaster. If you've ever taken a boxing class and wished you could throw combinations at someone wearing boxing mitts, this stationary multi-target apparatus is for you. Three nine-minute circuits are broken up into the Boxmaster, cardio/core exercises and weight/strength moves. Give Fitness also offers personal training and has a small gym open for their members.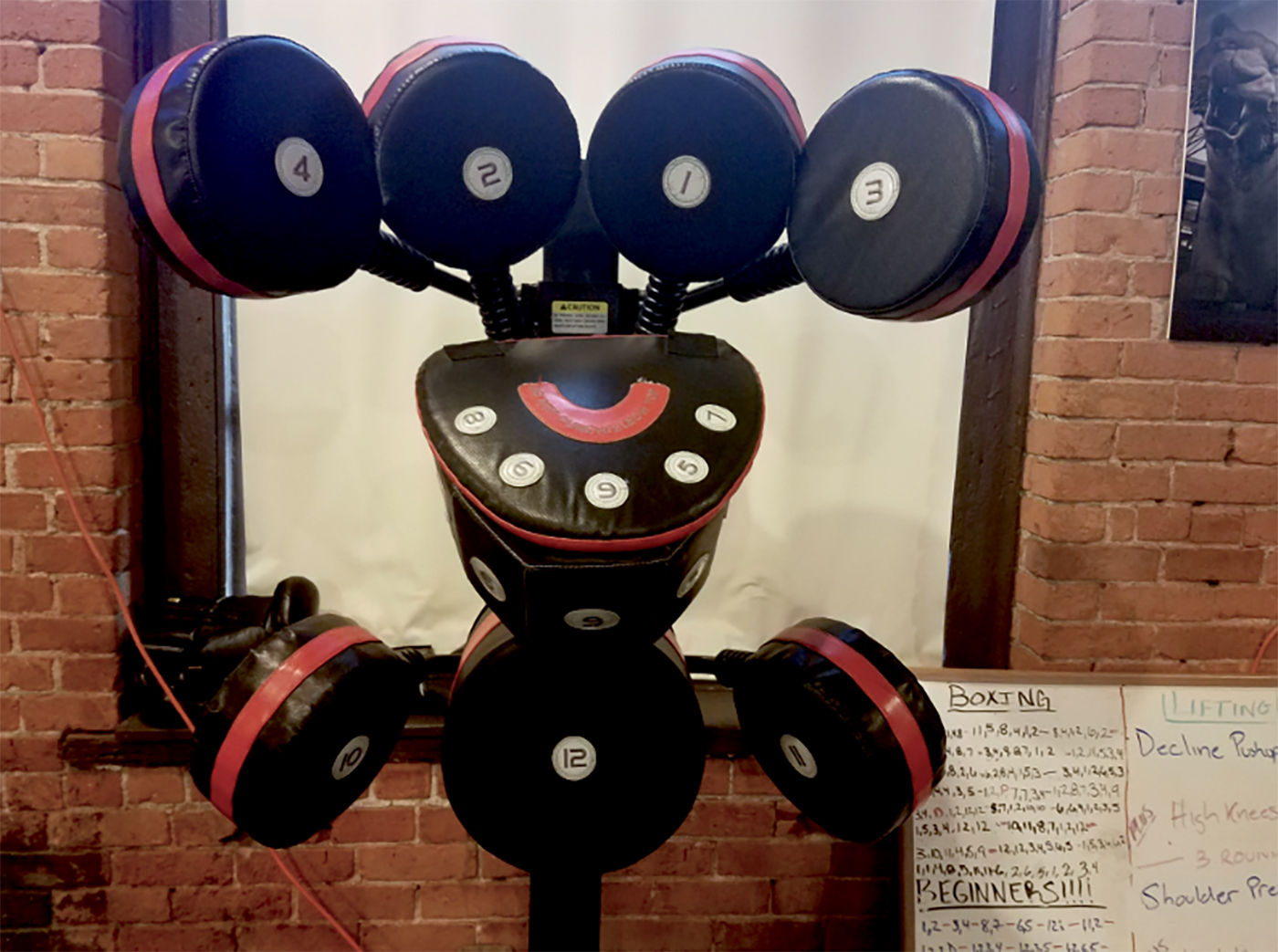 Get in touch with nature
A few blocks east of Give Fitness and slightly off the trail by way of Jefferson Avenue (improvements are in the works for this stretch along the river), outdoor enthusiasts will find the MacArthur Bridge. Just past the bridge, bikers, fishermen/women and nature lovers can stop to enjoy Gabriel Richard Park before heading over to Belle Isle. Free to walkers and bikers, who can access the park via a protected pathway over the bridge, Belle Isle boasts seven miles of shoreline, three lakes, 230 acres of wetland, nature trails and a lagoon, not to mention athletic fields, a driving range, a nature zoo, water sport rentals and more.
Explore culture outdoors
Heading west on the path towards the downtown area, lies one of many entry points to the Dequindre Cut. Right behind the Outdoor Adventure Center – where visitors can sample hands-on activities, exhibits and simulators – and across from a MoGo station, is the start of a two-mile path in place of what used to be a Grand Trunk Railroad line. It's a quiet, peaceful greenway lined with colorful and inspiring art painted on the bridges and buildings surrounding the trail. The entrance near the RiverWalk features an exercise station, while the opposite end of the Dequindre Cut will drop you at Eastern Market, a retail, restaurant and market district, offering additional fitness opportunities.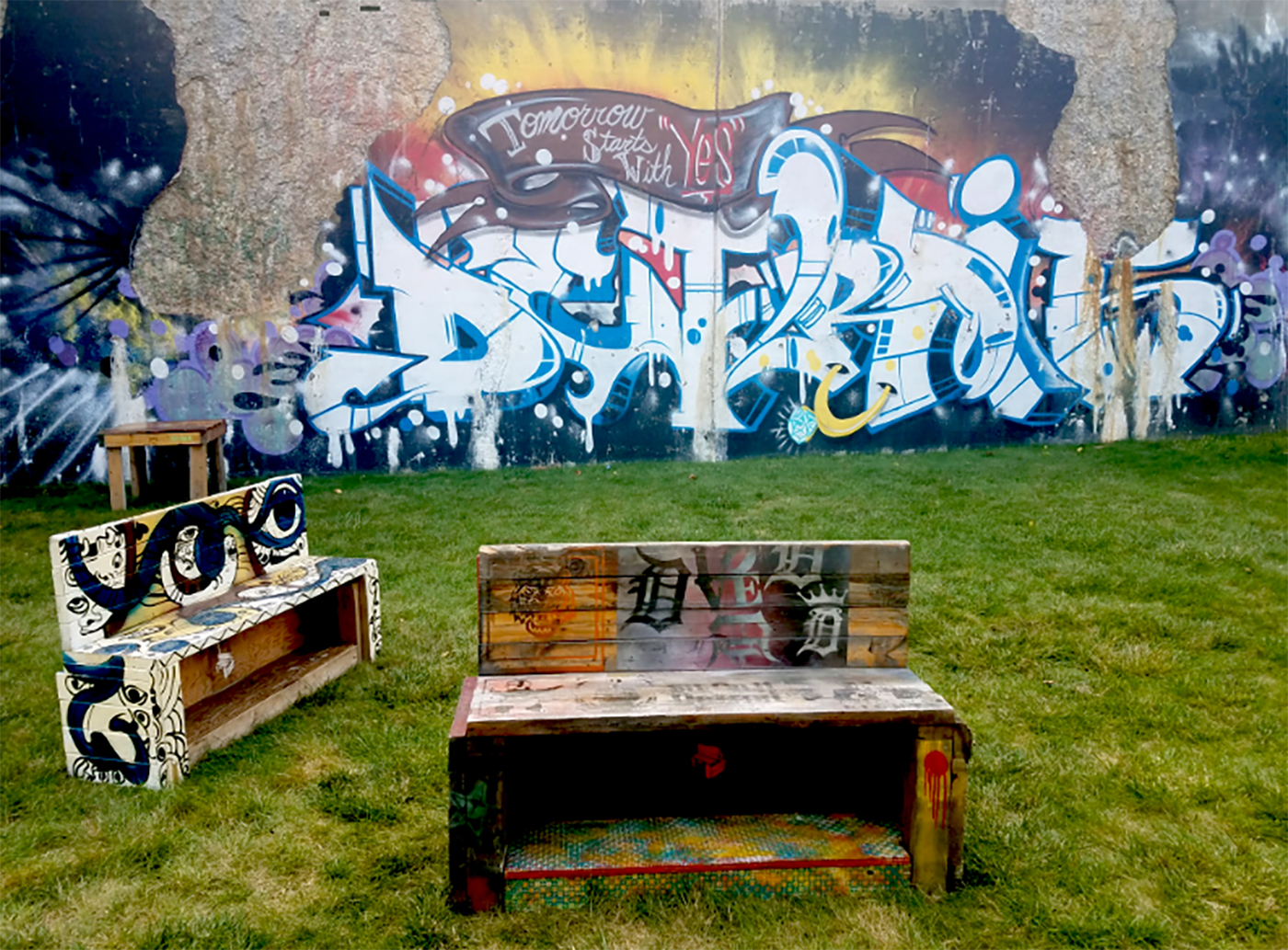 Farther west and a couple blocks off the RiverWalk is the aforementioned Pulse Fitness studio on Woodward Ave, a bustling street filled with restaurants, bars, theaters, stadiums and businesses. Housed in an office building (ask at the security desk for directions), Pulse features an open gym, personal training and a plethora of fitness classes with so many takes on barre, boxing, spin and HII it will be hard to choose which one to fit into your itinerary.
While the market in Detroit might have been "non-existent" during Pulse's early days, when asked his hopes for the future of health and wellness in Detroit, Genord mused, "The hope for Detroit has already arrived. [The] variety of boutique fitness studios opening, the development of fitness parks around the city as well as increased fitness events and a rumor of a large corporate facility opening downtown in 2019, should put an understanding of where fitness is heading for Detroit."
Free fitness
As for recommendations on what else active travelers should check out when visiting Detroit, Genord suggested, "Besides the Detroit Marathon and the variety of races offered each year, during the summer every Wednesday at 6 pm at Campus Martius there is a free workout available for anyone hosted by First Responders 4 Fitness and performed by a list of local gyms and instructors; we have had over a hundred people participate with us."
In addition, Pulse Fitness leads free outdoor cycling classes on Saturdays (through mid-October) hosted by DTE at Beacon Park.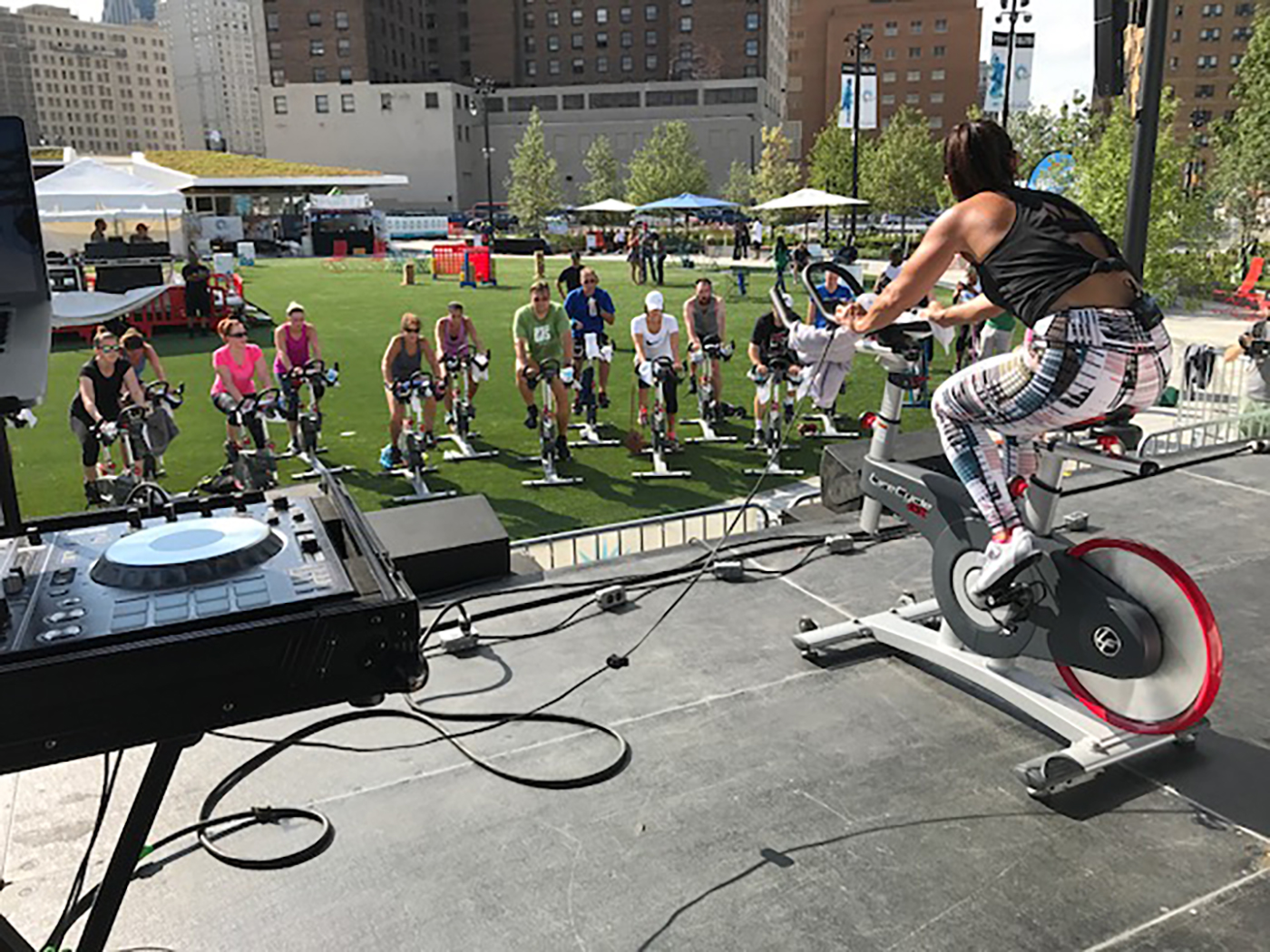 More fitness opportunities to check out in Detroit:
Bike rentals at Wheelhouse Detroit.
Group bike rides and events through historic Detroit neighborhoods with Tour de Troit.
Group runs and track workouts with RUNdetroit.
Indoor multi-sport complex and velodrome – coming soon!