Seize the End of Summer With a Free Fitness Event To Kick Off Labor Day
In Chicago, when Jeana and I aren't bringing #Sweatworking, Sweat Crawls and #SweatToInspire to life, you can find us teaching group fitness classes at CrossTown Fitness. And when we have the opportunity to collaborate to create a killer workout together, it's all the more fun (because, well, #EverythingIsBetterWithFriends, duh).
This Thursday August 31, we're creating a hybrid class of bodyweight high intensity intervals, strength training and yoga in partnership with 101.9 The Mix's Michelob Ultra's Fitness Party. We can't wait to celebrate Chicago's summer weather and head into a holiday weekend the best way we know how – by working up a great sweat and making new friends.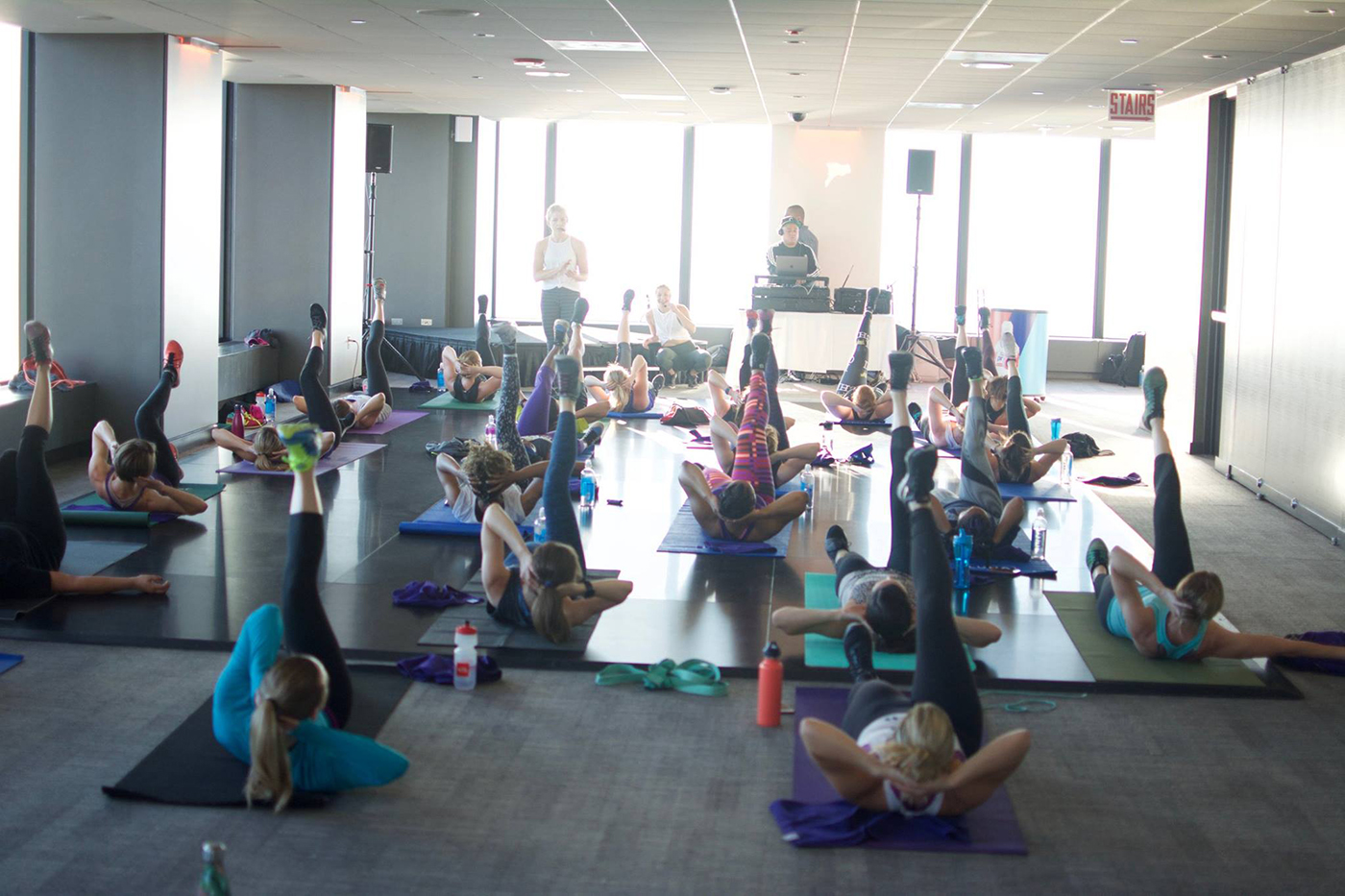 Michelob Ultra's held free fitness events throughout the summer, getting people up and moving, and celebrating with a cold beverage, and we can't wait to end the festivities with a workout of our own. Get ready for dynamic warm-ups, bodyweight strength and interval circuits and a yoga cool-down at 115 Bourbon Street in Merrionette Park this Thursday at 6 pm.
Grab your free ticket and save your spot here! Parking is free but space in the workout is limited to the first 100 people plus their guests. All participants will get a complimentary swag bag filled with healthy and fun products. And remember, you must be 21 and over to attend.
When: Thursday, August 31 6-8 pm
Where: 115 Bourbon Street, 3359 West 115th Street Merrionette Park, IL 60803
How do I get there? Parking is free if you plan to drive from downtown Chicago! It's about a 30-minute drive.
How do I sign up: Right here!