Inspiring Speakers and Two Ways to Sweat at #SweatToInspire July 25
Grab a friend and prepare for a dose of inspiration, July 25. You wont want to miss our second #SweatToInspire at The Revel Group's newest venue Revel Motor Row.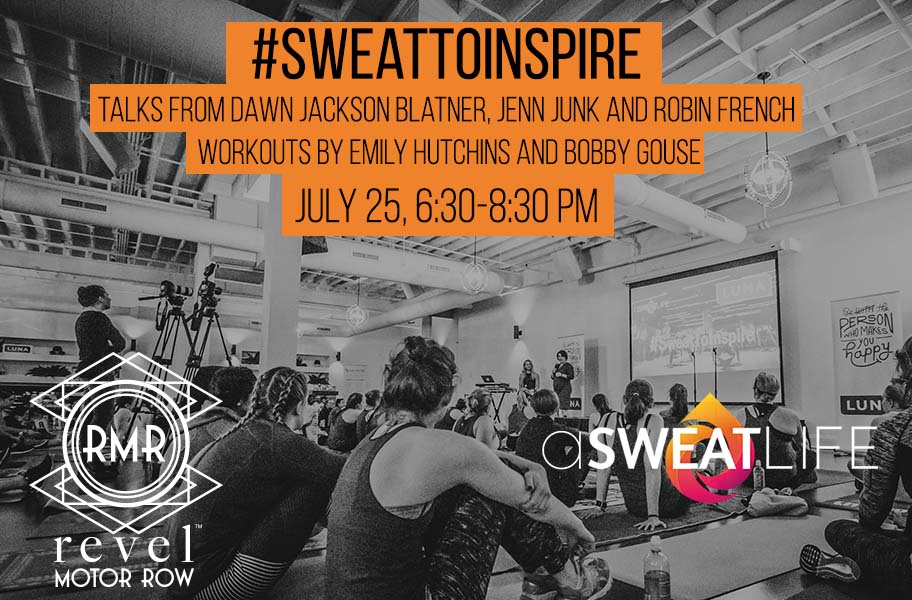 (Get tickets)
As we evolve our signature event, #Sweatworking, we created #SweatToInspire, which merges a workout with the power that storytelling has to move a community to take action. We'll start the evening with stories from three speakers and we'll finish it with two workouts, similar to the #SweatToInspire workout you experienced with us on Equal Pay Day in April.
Meet your inspiration:
Our three speakers all have a unique perspective on self-love and are incredibly accomplished women.
As the Registered Dietitian for the Chicago Cubs and winner of the hit ABC reality show "My Diet is Better Than Yours" told us that she lives with joy as her compass and practices self-love every day. She'll talk about loving who she truly is and the benefits of showing that to the world.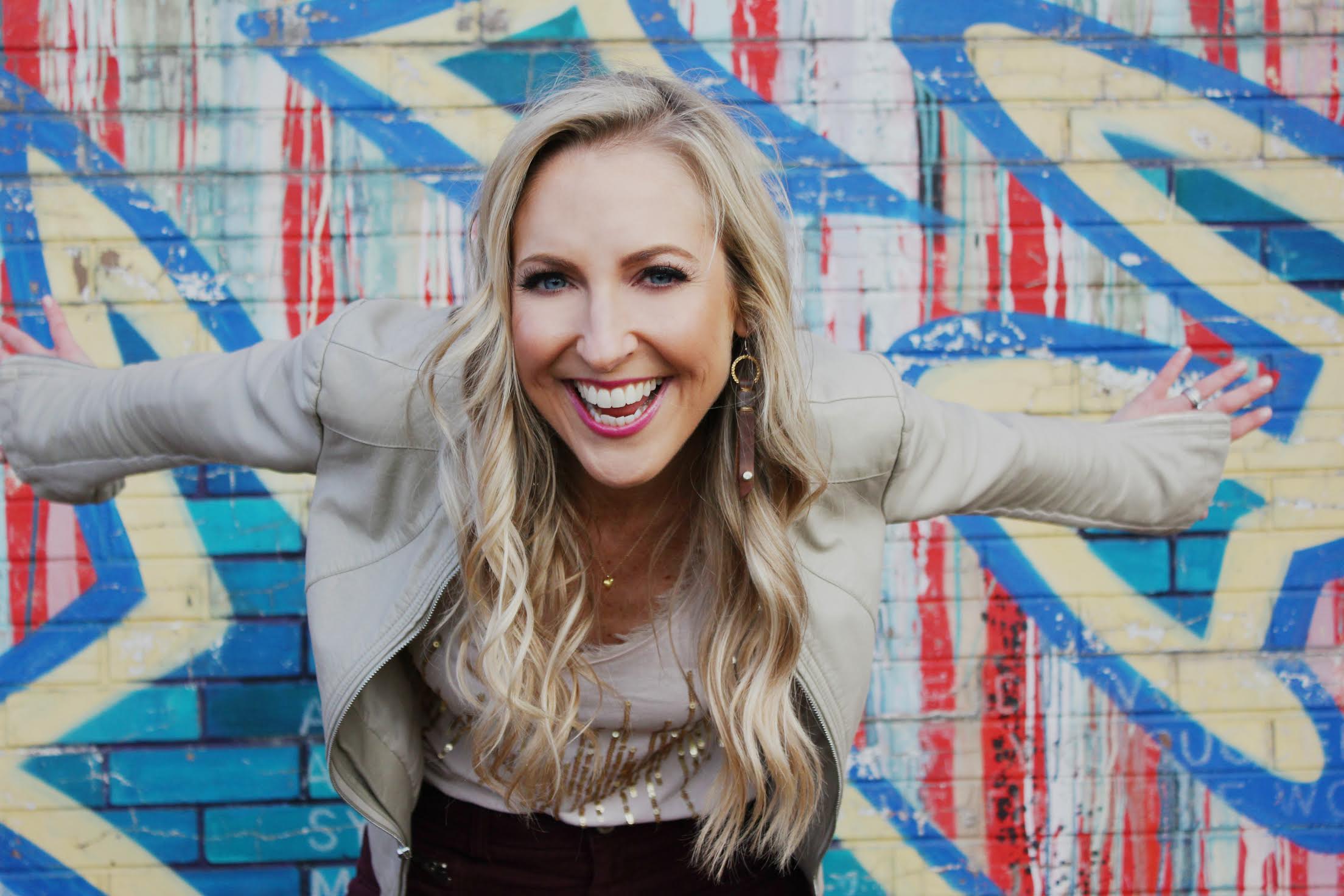 Jenn is the founder and Executive Director of Recovery on Water (ROW), an organization dedicated to giving survivors of breast cancer the unique opportunity to interact, become active in their recovery and gain support from fellow survivors. A portion of this event's proceeds will go directly to ROW.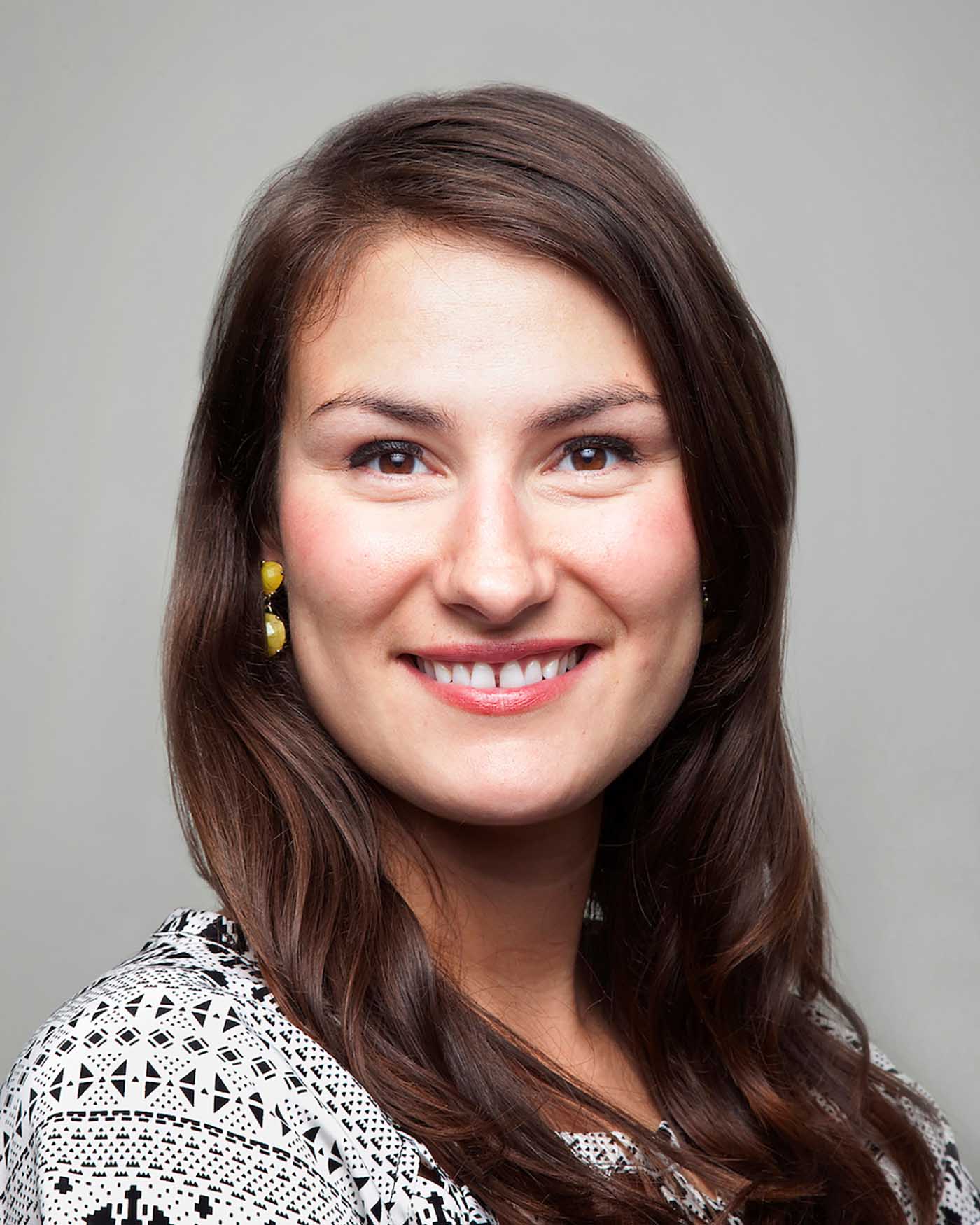 You'll hear from the owner and founder of Bare Feet Power Yoga, a community-driven yoga studio in the West Loop. When she's not busy running the place, she's also teaching classes. While a sweaty power yoga flow is definitely her jam, she also believes yoga is about so much more than the poses we practice. Robin inspires her students to live their best lives off the mat and welcomes everyone that walks into her studio with open arms, an open heart and an open mind.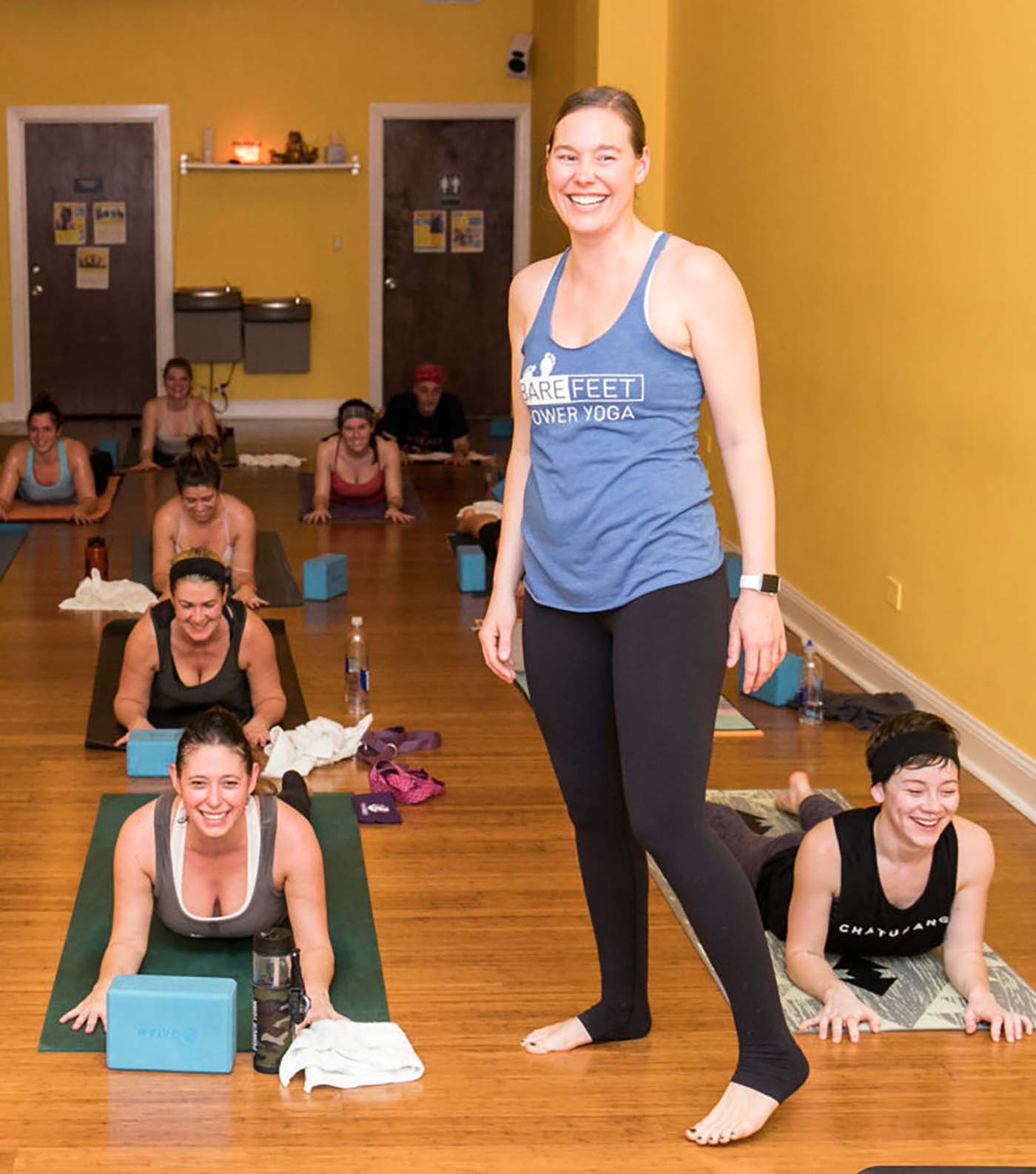 Prepare to sweat!
We've also pulled together two workouts that are meant to challenge you AND get you out of your comfort zone.
Emily is the owner of On Your Mark, a boutique athletic training studio that is celebrating its 10th year and she's also a Nike Master Trainer. She has a presence that will stop you in your tracks and a training style that will make you stronger every day.
Expect a tough, bodyweight-based workout that will make you feel like the athlete you are.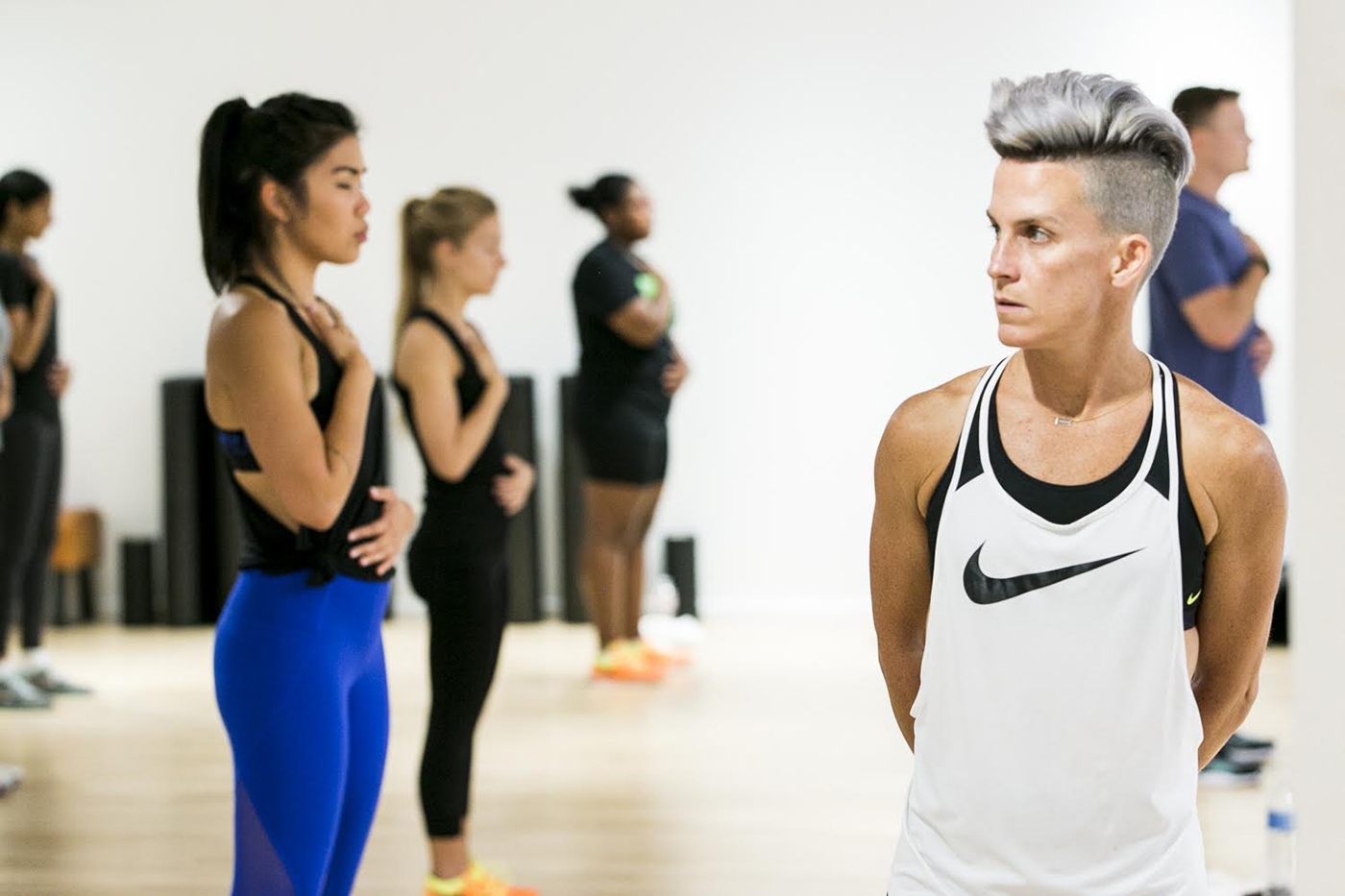 Bobby comes to Chicago by way of NYC where he trained young Broadway dancers and was a part of the dance fitness phenomenon ((305)) Fitness. He'll be leading his new style of dance fitness MVFitness.
Remember the good old days when MTV, TRL and VH1 played all our favorite Music Videos?MVFitness offers you the chance to learn those iconic dances while getting the best workout of your life! In this 30-minute version of the normally 60-minute class, you'll get a jam-packed dance cardio workout while dancing and sweating your face off. The class will begin with a 10-minute warm-up and 5-minute "Full Body Chisel." The last 15 minutes of class you will have the opportunity to learn a sexy, fun and easy Music Video combination!
MVFitness will have you leaving class feeling like a true Pop Star, without needing to be a dancer. Bobby said to "come as you are and be ready to flip that hair like Britney, Bitch!"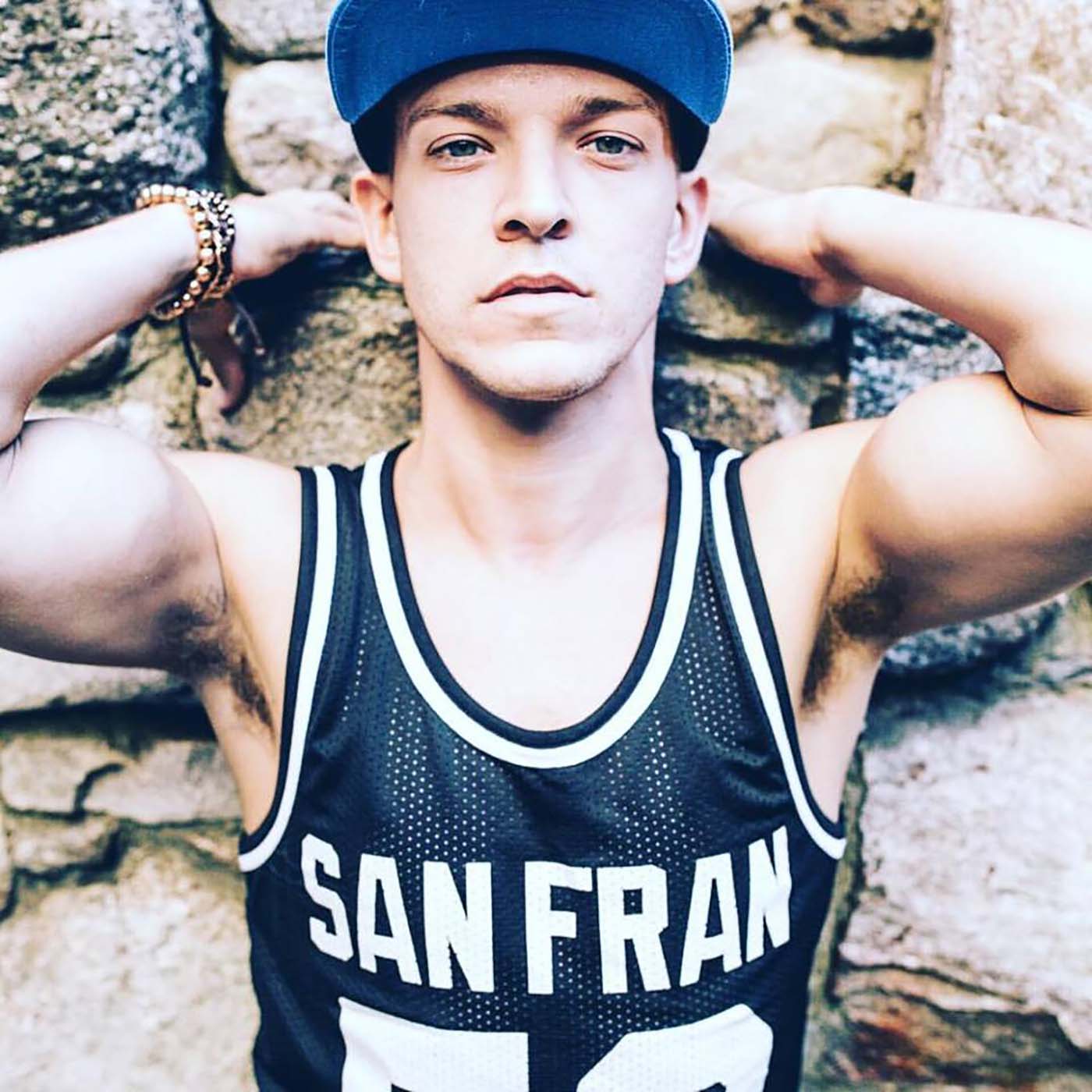 Grab your tickets!
FAQ: 
What should I wear? athletic attire and training shoes
What should I bring? a yoga mat – the workout isn't yoge, but when you're on the floor doing planks and push-ups, you'll want a mat.
When should I arrive? We'll start checking you in around 6 pm, but the speakers will start at 6:30 pm on the dot
What's the nitty gritty about this venue? If the weather cooperates, the entire workout will take place on Revel Motor Row's unique outdoor courtyard, a breathtaking place to workout or party. If it rains, no biggie, we'll move inside to another spectacular space within the venue. there will be ample space to store your stuff and there are pristine restrooms where you can change.
Will we see you there?