Get a Sweat-Free Dose of #Inspo at #SweatworkingWeek Lunch and Learns
Inspiration comes in many forms. We love a good workout that leaves us feeling like we can summit any mountain and conquer any obstacle. But hearing stories from determined and accomplished people can help us to see that we're not alone in our success and struggles.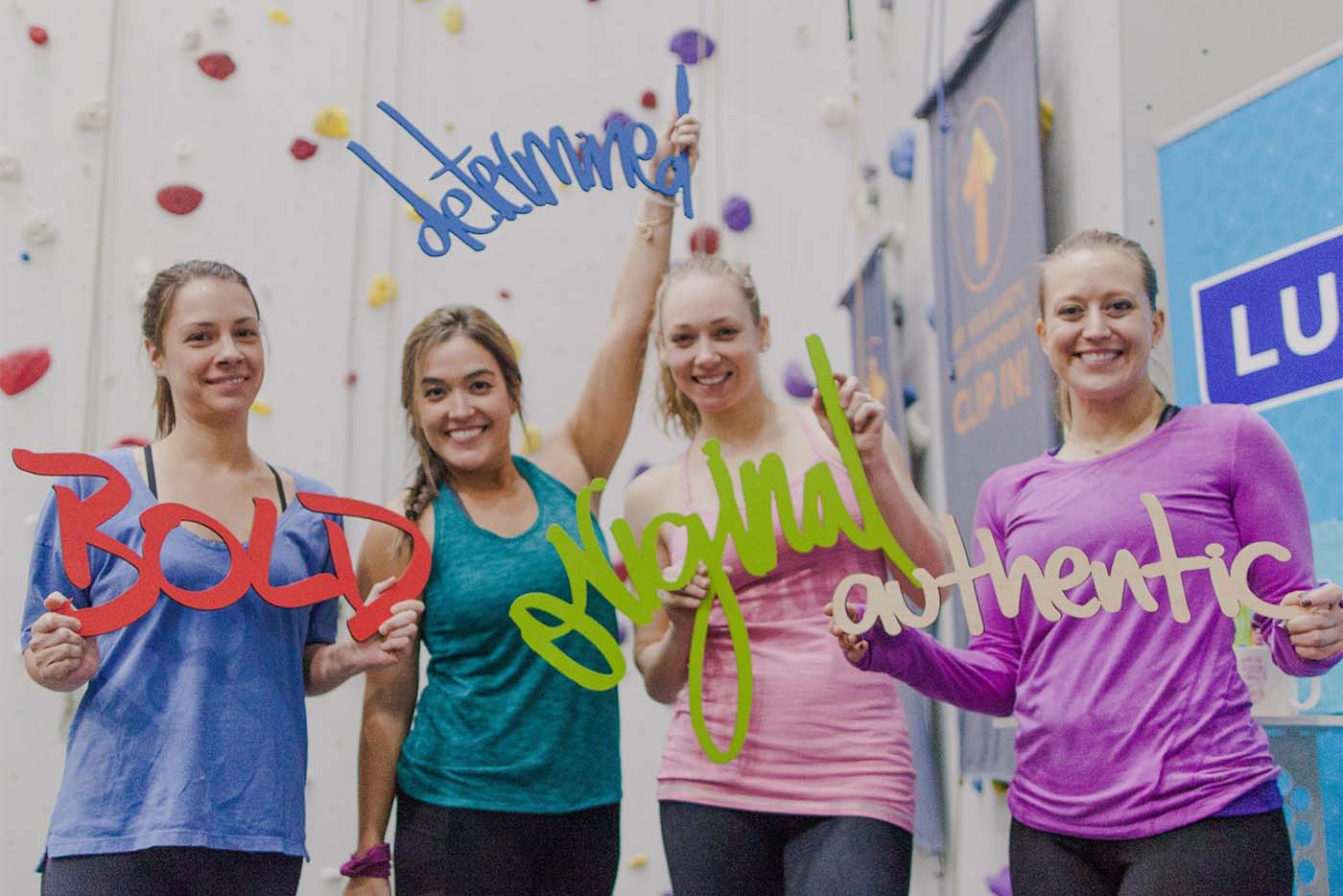 That's exactly what we're bringing you all week long at lunch during our #SweatworkingWeek Hydrated by Propel. And the best part about it all? When you head out to take lunch at our Lunch and Learn session, you won't even have to break a sweat before heading back into the office.
Meet us in the middle of the day for a healthy and delicious lunch provided by Eat Purely served alongside conversation and inspiration. Each day will bring you different speakers, and we'll be at a space on Michigan Avenue every day.
Here's the Lunch and Learn lineup for the week:
Monday, June 5
Kate Lemere of TheFourPercent.com will talk to us about habit change and intermittent fasting, a topic that Kate's incredibly passionate about. Kate will speak with Dustin Hogue, Precision Nutrition Certified coach and someone who also inspires us to clean up our fridges.
Get on the waitlist for Monday's Lunch and Learn.
Tuesday, June 6
Bret Gornik and Jason Loebig of Live Better Co. will chat about something they care deeply about – having the best day ever. The pair created their company around this idea and we'll talk to them about how you can live your life and make small tweaks to apply their theories of "Best Day Ever."
Get your ticket to Tuesday's Lunch and Learn.
Wednesday, June 7
Emily Hutchins, Nike Master Trainer and owner of On Your Mark Coaching and Training, will speak about overcoming obstacles in and with running. Emily suffered an unexpected injury after a lengthy injury-free running career and turned to cross-training to find her footing again. Joining Emily, you'll hear from Cindy Kuzma, Contributing Editor at Runner's World who has endured her share of injuries, setbacks and running heartbreaks. She's currently spending a lot of time researching the psyche of the injured runner.
Get your ticket to Wednesday's Lunch and Learn.
Thursday, June 8
Erica Robinson of the Ultimate Healthy Living Experience in the South Loop, will team up with Jenny Finkel – yoga teacher and improv instructor – to talk about using your fitness routine to be more creative. Sound mutually exclusive? Not so – your brain, your body and your creative juices are more linked that you may know.
Get your ticket to Thursday's Lunch and Learn.
Friday, June 9
On the final day of Lunch and Learn sessions, Jeana and Maggie of aSweatLife will host a panel of three boss ladies in a conversation around turning their deepest passions into a career that allows them to shine – Jill Carey, Lauren Katzberg and Addie Martanovic.
Jill Carey, co-founder of Mission Propelle, the company built around empowering school-aged girls through yoga and storytelling will talk about what drove her to create the mission-driven business.
Lauren Katzberg, co-founder and CEO of Stylisted, the tech-driven beauty company that connects stylists to women for at-home beauty services in cities across the country.
Addie Martanovic, who started the incredibly popular Chicago-based blog Chickpea In The City, only just graduated from Loyola University this spring and she's already begun to make her dream job her reality.
Get your ticket to Friday's Lunch and Learn.
Let us know!
Did this post help you get closer to achieving one of your goals?