Fit City Guide: The Surprising Outdoor Adventure Destination, Milwaukee
When you think of Wisconsin, perhaps the first thing that comes to mind includes one of the following: beer, brats, cheese curds, custard, kringle … and while delicious, none of these infamous food and beverage items exactly scream healthy. But, that's not to say Wisconsinites don't know a thing or two about keeping fit and active.
After spending some time exploring the brew-city, Milwaukee, I was determined to investigate ways that people get moving to offset the calorically-dense diet they're known for. What I found is that the city's playful and welcoming character (and love for beer), has created a very unique fitness community full of events and classes to catch a good sweat while not taking yourself too seriously.
From the city sitting on Lake Michigan and the Milwaukee River, to miles of accessible bike and running paths, to beautiful venues and parks – here is a roundup of unconventional ways to break a sweat in and around Milwaukee:
Pop-Up Yoga
A local yoga collective, OmTown Yogis, has been on a mission to bring yoga to unique venues and parks throughout the city. One Saturday a month, the iconic Milwaukee Art Museum opens it's doors (and wide open floor) to yogis for a beautiful flow led by teachers from local studios in a series called Yoga at the Museum. Once the weather breaks, you'll see pop-up classes throughout the parks downtown as well. Bring a mat and be sure to reserve your spot ahead of time online, however classes are donation-based benefitting the OmTown Yogis, a local non profit.
Beer Inspired
Of course, we know that Milwaukee and breweries go hand in hand so naturally, you can find fitness brought to you by a few of the local spots. Third Space Brewing, a new brewery on the scene, has been partnering with studios like The Barre Code Third Ward to bring barre and yoga to their space through a series called Barre and Yoga on Tap. After class, enjoy a complimentary pint in the beer garden.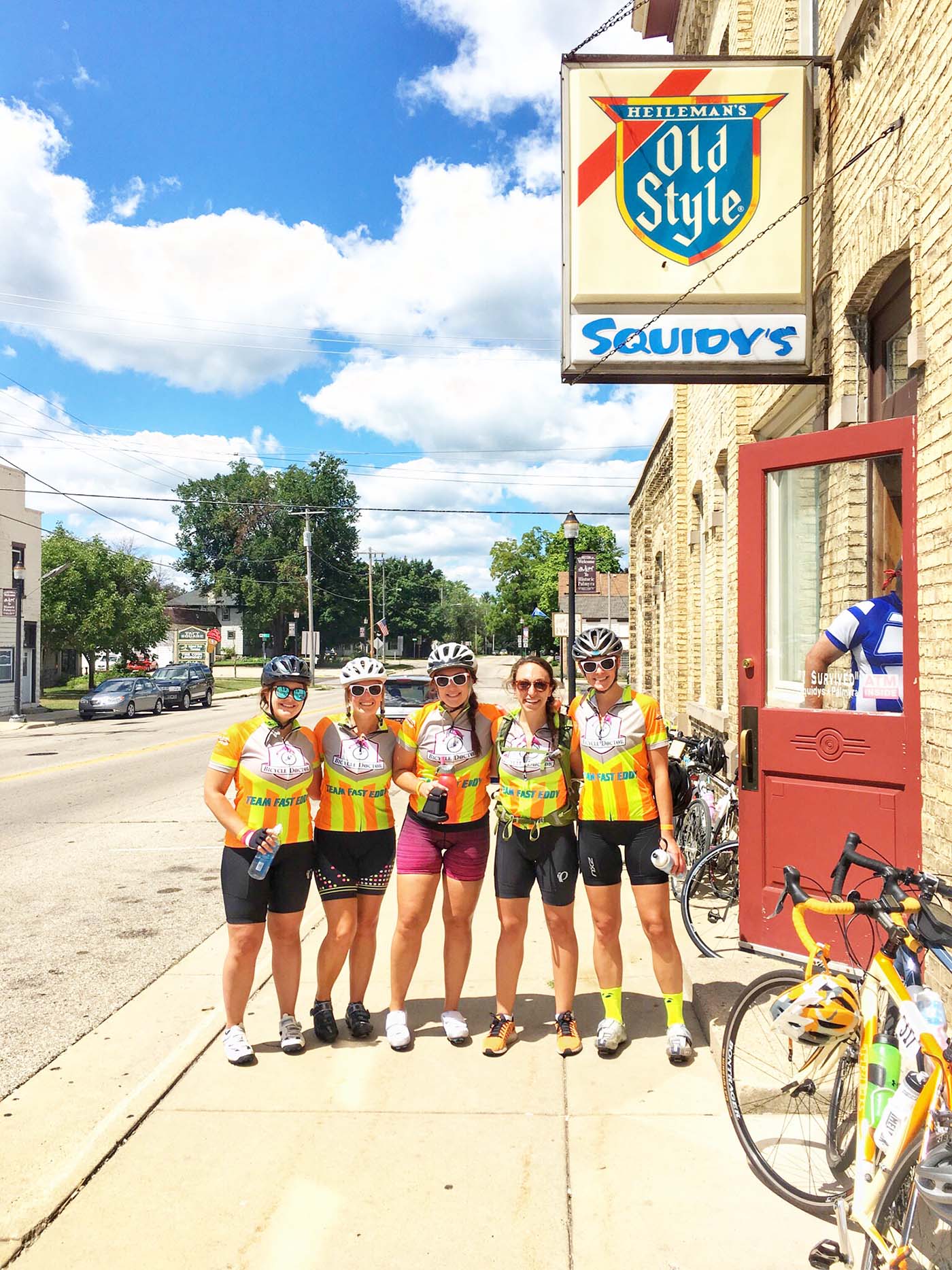 If you're more into cycling, Fat Tire hosts the Fat Tire Tour of Milwaukee; the oldest and most historic group ride in the greater Milwaukee area, held every June. Besides Fat Tire beer, the ride involves a theme that young bucks and old dogs alike get very into; this year's theme is Willy Wonka. Participants sign up for a mystery route that takes you 15 – 20 miles throughout the city, but it's not unveiled until the day of the event and it changes every year.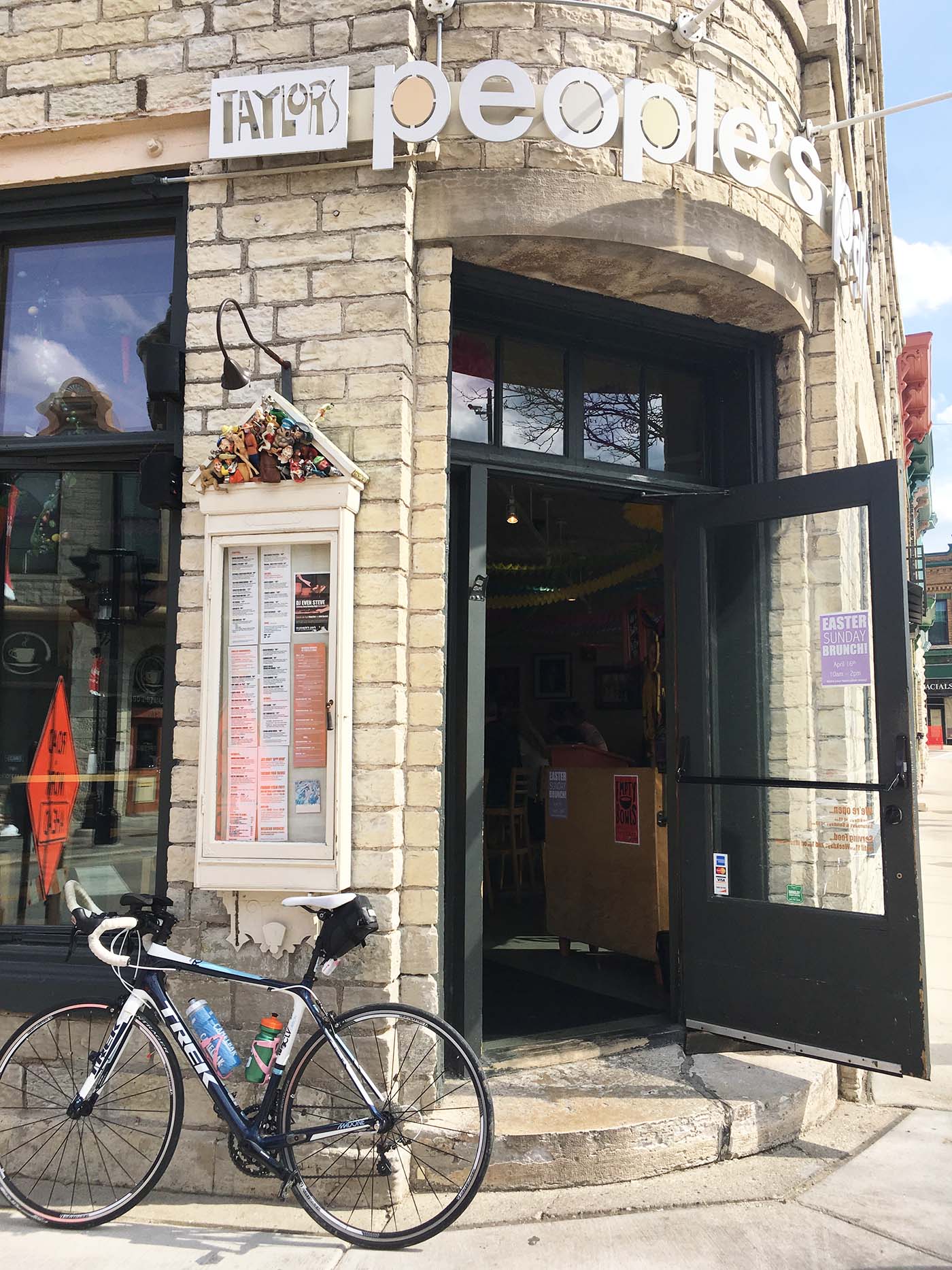 Social Paddle
Milwaukee is beautiful in that it sits on the shores of Lake Michigan with the Milwaukee River running right through it. Take advantage of the water and join the Milwaukee Kayak Company for Paddle and Pour, a social weeknight activity on the river. For just $30, you get a kayak tour of Milwaukee, including a stop at a local watering hole along the river for a beer and appetizer half way through the route.
Running Races
Milwaukee is host to one of the world's largest music festivals, Summerfest, which is celebrating 50 years this summer. In recent years, the festival has expanded its two-week lineup of musical performances and events to include a half marathon and 5K called the Summerfest Rock 'n' Sole, which takes place the weekend before the party kicks-off. Registration includes a free beer at the finish and one-day admission to the Summerfest music festival as well.
Burn and Brunch 
If you're looking to take a day trip or weekend retreat to the beautiful Kohler, Wisconsin; where you can unwind at The American Club hotel and spa, sync up your travel with a Burn and Brunch class hosted by the local Yoga on the Lake studio. First you burn serious calories in their signature Soul Sculpt flow (yoga with light weights), and then you brunch with your sweaty friends post-class.
If you're calendar isn't syncing up with one of these fun fitness events, check out any of the local studios for classes and workshops including Monkey Bar Gym, Urban Om Milwaukee, Brew City Yoga or Spire Fitness.