Why Happy Hour ISN'T Ruining Your Diet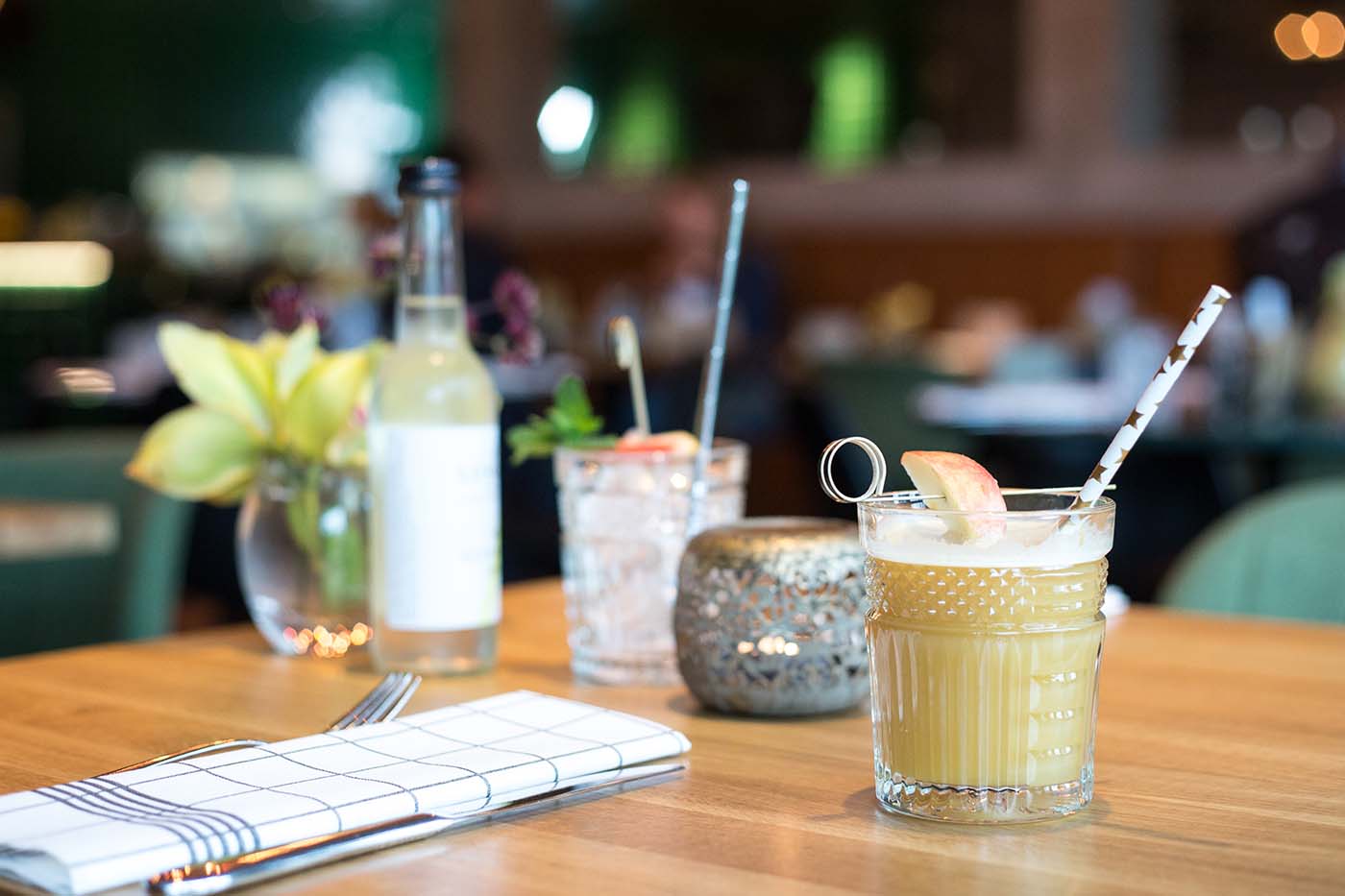 Dry January. No drinking during the week. In a committed relationship with vodka-sodas with a splash of lime. When you're trying to get serious about your fitness or thinking about losing a couple of pounds after a particularly indulgent few weeks, alcohol is often the first thing to be severely limited or completely cut out from your life. After all, popular wisdom says alcohol is empty calories; served with high-calorie, sugary mixers; dehydrating; and lowers your inhibitions so that pizza puff from Five Faces suddenly seems like a reasonable dinner. Cutting it out completely is the fastest way to lose weight, right?
Maybe, in the short term. However, a New York Times reporter recently did a deep dive on decades of research, only to find "mixed" results: while there are links between heavy drinking and obesity, there's no one true conclusion about how moderate alcohol consumption affects weight loss.
(In this instance, let's call moderate alcohol consumption two drinks per day for men and one for women.)
For example, one study found that participants who had two glasses of red wine with dinner daily for six weeks didn't result in significant weight gain or body fat percentage. A similar study of sedentary, overweight women found that they didn't have a significant weight change after consuming one glass of wine five times a week.
These findings back up what we at aSweatLife find ourselves repeating pretty often: everything in moderation. Enjoying your nightly red wine and popcorn a la Olivia Pope is probably not going to make you gain a significant amount of weight, and drinking a mysteriously fruity drink out of a tiki cup at Three Dots and a Dash is perfectly acceptable when it's 40 degrees and pouring rain outside.
It's when the scales start to tip from moderate to heavy that weight and overall wellness are affected. The good news? By partaking in your nightcap, you feel like you're indulging yourself in a treat, rather than depriving yourself. And over time, small treats every now and then are totally fine and likely completely insignificant in terms of the numbers on the scale. Here's why.
While deprivation might be sustainable in the short-term, eventually, you're going to be at a wedding with an open bar and some signature cocktail that includes prosecco (my personal weakness) – and if you feel like you've constantly been denying yourself of an adult beverage, you're way more likely to overindulge in one go. And we all know how that story ends, right? (In my case, with formerly mentioned pizza puff snuggled next to me  in bed like a flash-fried stuffed animal. Tastes like shame the next morning.)
So go ahead, enjoy your happy hour whenever you feel like it, as long as it doesn't snowball into a heavy drinking night – and maybe take a minute to be extra mindful of your drink. It may help you lead a more balanced, satisfied life in the long run. After all, why limit happy to one hour?