Your New Workout Go-To: Introducing the aSweatLife Calendar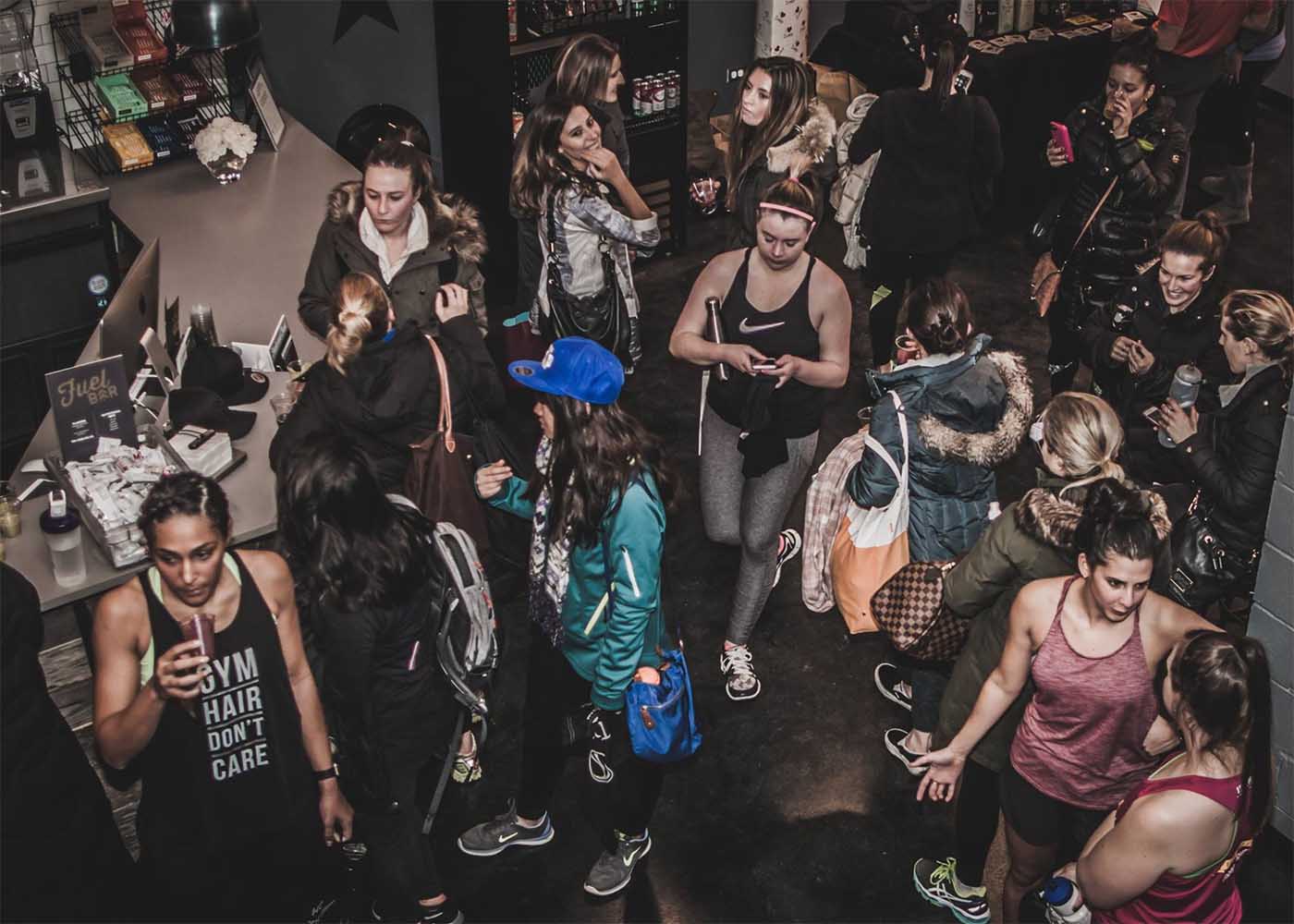 Here at A Sweat Life, we're dedicated to helping you love working out by introducing you to your favorite places to sweat and the best community of people to sweat with. Recently, we realized there are so many awesome opportunities to work out in Chicago, that it was becoming easier to forget how much you'd wanted to check out an event until you'd already missed it. Enter the A Sweat Life Calendar.
Our calendar will be your go-to destination to find upcoming #Sweatworking or #TrainersConnect events. While we often refer to our events as "monthly," we realize that these days we're scheduling the fun much more often and we don't want you to miss out. We also know how much you love our listing of free workouts, so we've moved that into the calendar as well. Whether you're looking for a run club, a free yoga class or trying to keep track of opportunities to try a free HIIT class, the calendar will aggregate the fun across the city.
Here are a couple tips for using the calendar:
Categories: The Categories feature on the top left will help you pair down the type of event you're looking for. Just want to see upcoming #Sweatworking events? Click the #Sweatworking category and the calendar will populate with everything we have coming soon.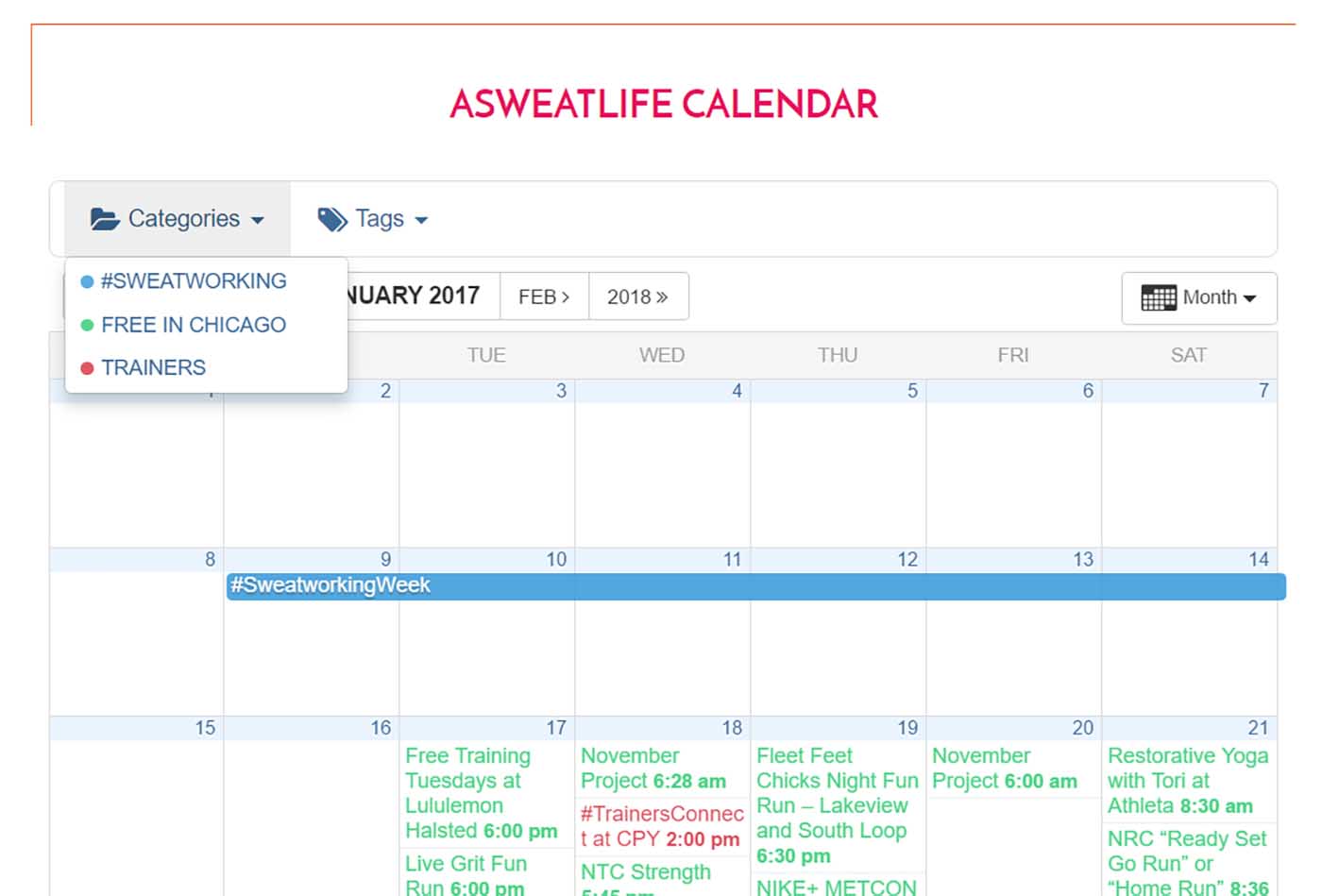 Tags: Tags will help you find the type of fitness you're looking for. Whether you'd like to find a run club, a yoga class or a training-based class with cardio, strength, and/or intervals, tags will help you filter down the calendar.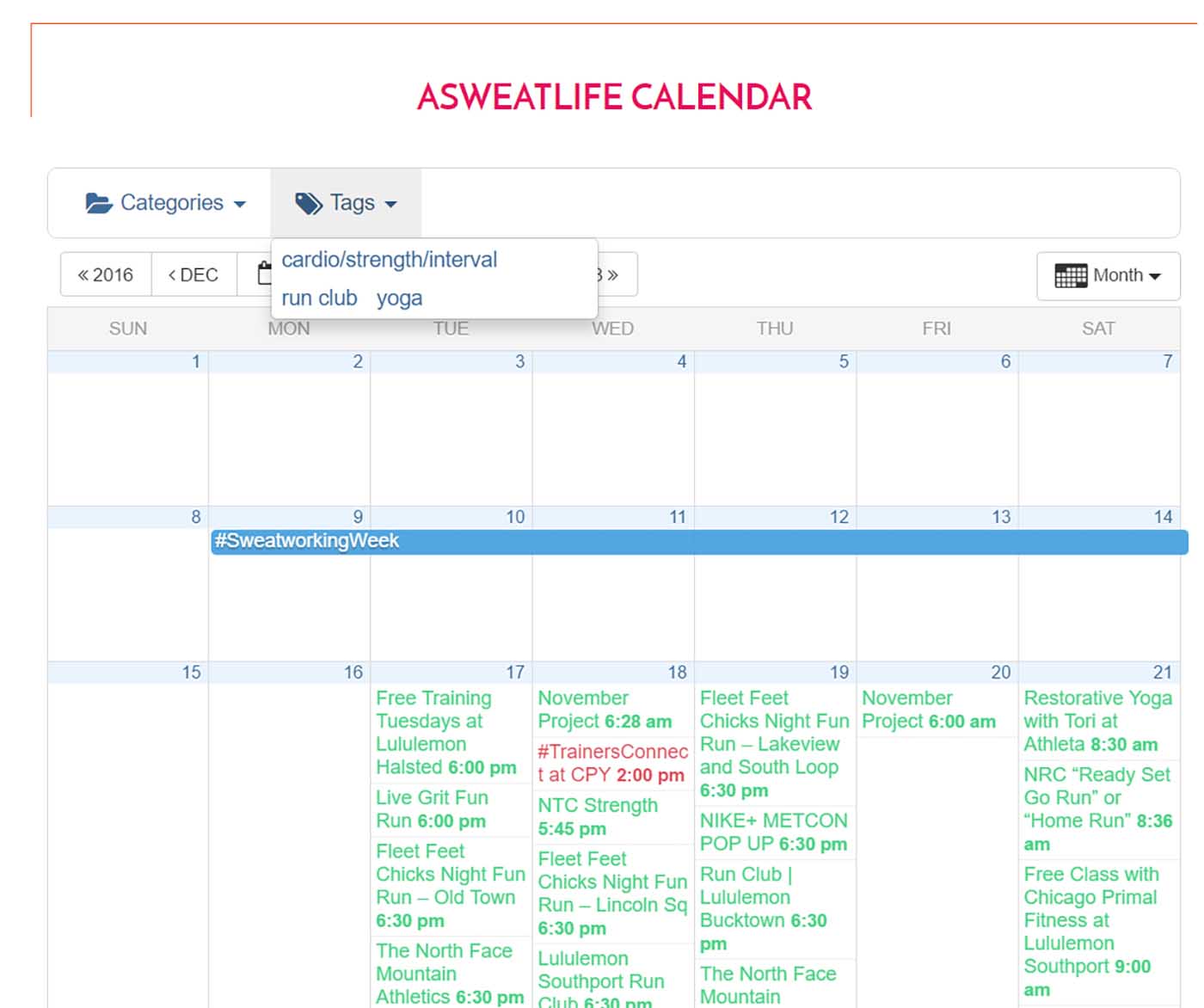 Our calendar is new, and we want to make it as useful as possible to you. Right now the calendar is Chicago-centric, but we hope to add other cities in the future. If you have questions, comments, suggestions or just want to tell us what you've discovered via the calendar contact us! We'd love to hear from you!