#TrainersConnect Brings the Connection of #Sweatworking to Trainers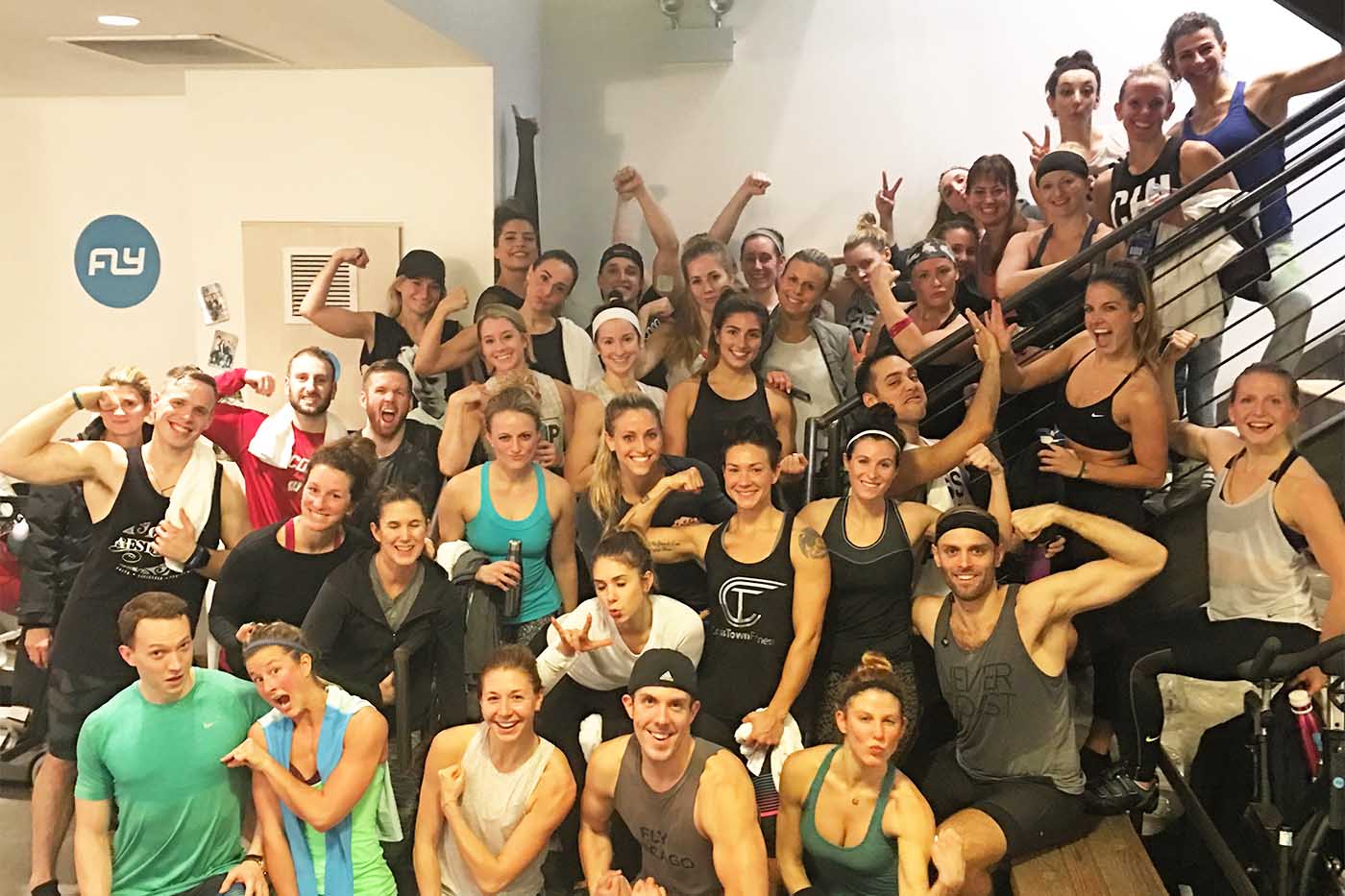 Register for #TrainersConnect here.
After about three years of #Sweatworking, we've seen the undeniable power of connecting people through fitness. But whenever we ask our friends who are trainers, instructors or coaches to join us for #Sweatworking, their answer is a prompt, "I teach/coach/have clients."
Prime time for most people to work out is prime time for trainers to train. Because trainers are sort of on their own islands hustling somewhere and making someone sweat, it can be easy for them to get disconnected from their peers.
After working with Flywheel (with the infinitely amazing idea from their very own Lisa Cleveland) for the first #TrainersConnect events, and event built around trainers' schedules, we felt something special in that room. #TrainersConnect worked to pack a room with trainers from across the city to connect over a class and get to know each other a little bit better. At aSweatLife, we firmly believe that when we build community – no matter who we are – we're stronger. And we could truly see it that day.
So we decided to keep doing it. Join aSweatLife and CorePower Yoga January 18 for a workout that's trainers-only – built around Trainers' schedules and all about them. As much as we know trainers need more time to connect with each other, we know that sometimes, when they're busy thinking about every other person's workout, it can be easy to forget about their own.
The class will be led by Robyn Rabicke and Georgia Wiet who will take the group through a hybrid of Core Power Yoga's heated C2 vinyasa flow and sculpt. We'll start with a flow, pick up our weights for a section of class and finish with a flow to reset your intention and send you back into your busy schedule refreshed and ready to take it on. And we know you all need to do more yoga …
This event will only run you $5 and every cent of ticket sales (minus the Eventbrite fees) will go to The Greater Chicago Food Depository. Bring friends and prepare to sweat.
When? Wednesday January 18 at 2 pm.
Where? Core Power Yoga Old Town, 108 West Germania Place
Who? This is open to instructors from all studios forward, share, invite! The more the merrier!
Want to host? Come to this event and let us know!
How do I register again? Click over here!
Let us know!
Did this post help you get closer to achieving one of your goals?