What #SweatworkingWeek is All About: A Success Story
The phrase "The best workout you can do is the one you'll actually do" has resonated with me since I heard it while listening to a panel of speakers from Shape Magazine. To me, it means if you're enjoying what you're doing for the hour (or whatever time you have) – you're doing it right.
Pushing yourself in a workout doesn't always feel like you're walking on cloud nine, but when that deeper feeling in your gut that you're challenging yourself to be the best version of you overrides the pain, the workout suddenly becomes something you look forward to versus something you dread. And finding that feeling is, dare I say, magical. That's why aSweatLife works hard to open as many doors to fitness as possible – to make that feeling attainable – and why when I heard aSweatLife's first #SweatworkingWeek did that for one participant, I got goosebumps.
Delphine Risto was working out with a personal trainer while training for a half marathon from March – September when she was scheduled to run. When #SweatworkingWeek happened June 6-12, Delphine's entire perspective on fitness shifted. I spoke with her six months later and to this day, she credits #SweatworkingWeek with her new-found (and now well-established) love of all things fitness. This is what she has to say as we're about to embark on our second #SweatworkingWeek, January 9-14.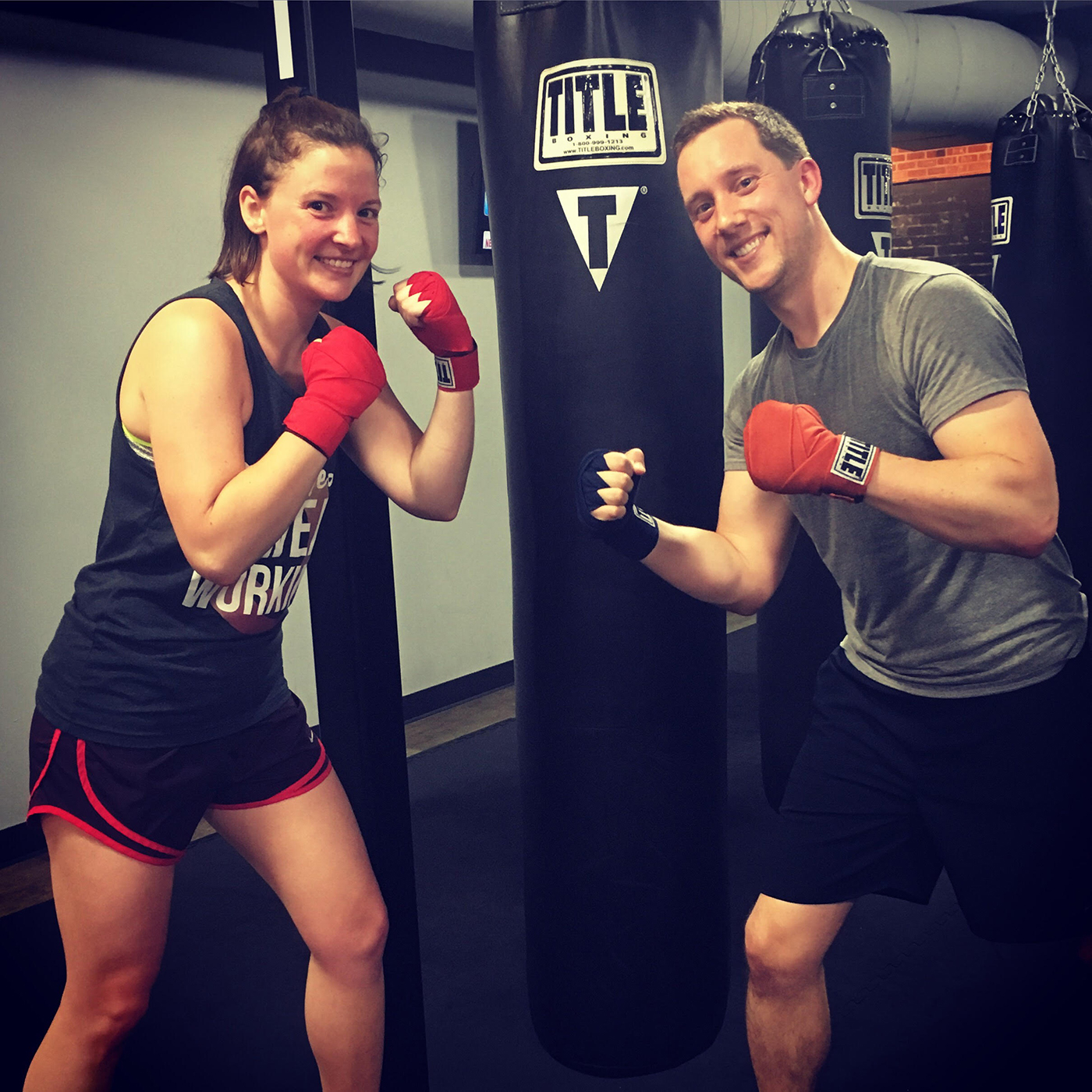 aSweatLife: Prior to #SweatworkingWeek, what was your general feeling about working out?
Delphine Risto: Before #SweatworkingWeek, I really didn't enjoy fitness. I viewed it as a chore – something that I knew I had to do because it was good for [me].
ASL: What was your first thought when you heard the idea #SweatworkingWeek?
DR: I thought it was brilliant. A chance to try a bunch of different gyms, with my friends AND at a reasonable price? It'd be silly to pass up.
aSL: What surprised you most about the #SweatworkingWeek events?
DR: Honestly, I was surprised at how many people attended each event I went to. I know the regular #Sweatworking events are always a success, but I was still amazed at how many people came out!
ASL: What surprised you most about yourself during the week?
DR: My view of fitness as a chore completely morphed into my (healthy) addiction to fitness. I went from dreading working out to seeking it out 5+ days a week!
aSL: How did you feel at the end of the week?
DR: Well, I was exhausted. I slept 10 or 11 hours Friday night, which I haven't done since college. BUT I was so happy, too. I realized that I was now addicted to fitness because of #SweatworkingWeek!
ASL: What's something you learned about from the week?
DR: It's important to try workouts that you might not think you would enjoy. I thought I would hate hot yoga but it ended up being my favorite event (despite feeling like I was going to pass out a couple of times).
ASL: Looking back, what would you say the week did for you?
DR: It completely transformed my view on fitness. It is now something that I crave versus dread. I'm a huge fan of HIIT workouts. B|X at Brick is my absolute favorite way to get a HIIT ass kicking.
aSL: What's a piece of advice you'd give to someone new heading into #SweatworkingWeek for the first time?
DR: Don't hesitate!