Save Money and Explore Fitness with Gilt City
Disclosure: Gilt City provided me with two tickets to AMped Yoga in the Sky. As always, we only write about products and experiences we love!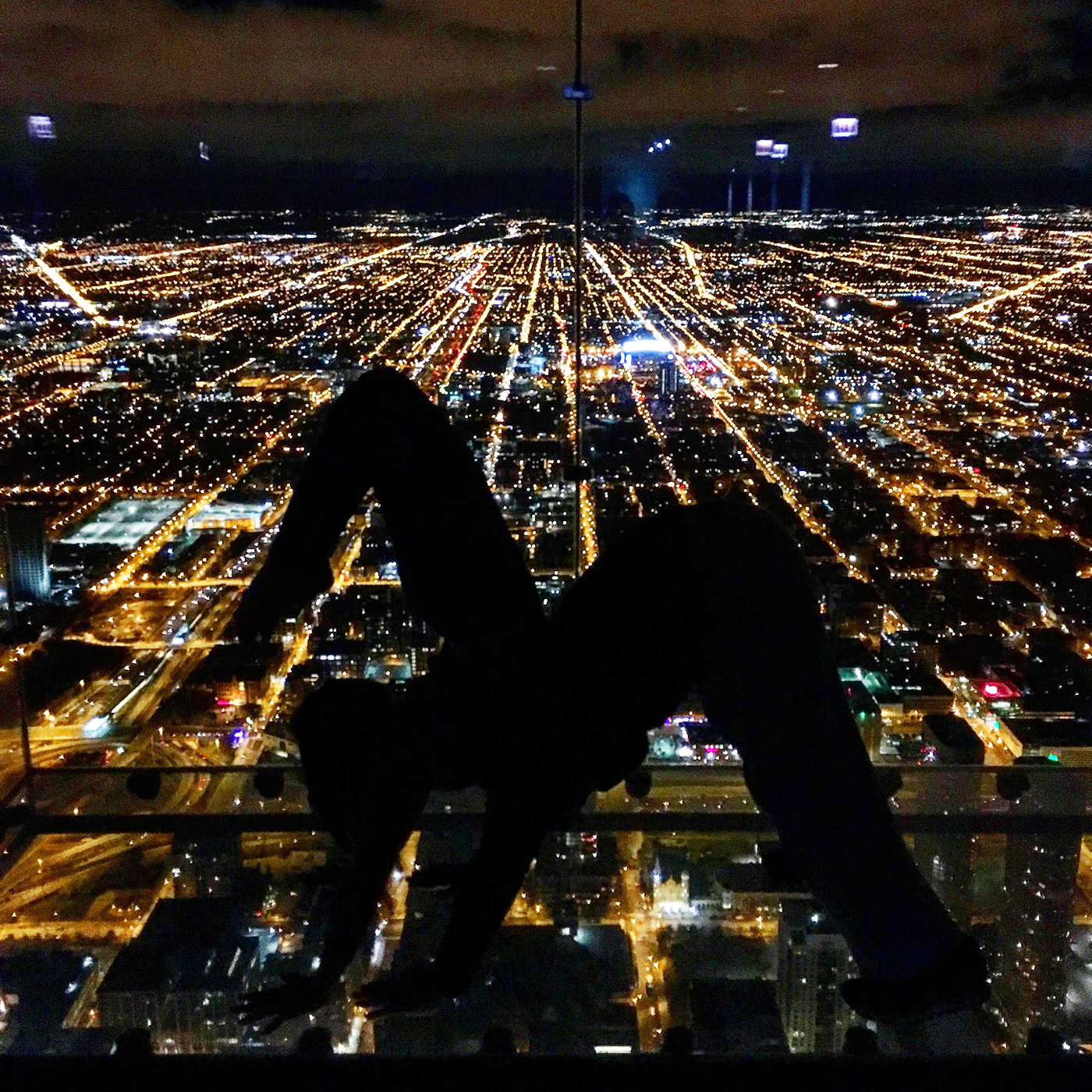 Since my fitness journey began, I've always struggled to pick one gym to join because I love bouncing around and trying new things. As is well-documented on this site, I also love saving money. Many people ask for my tricks to trying everything while still saving money and one of my biggest tips is to keep an eye on Gilt City.
For years, I've purchased drop-in packs or monthly passes to my favorite gyms (like SWEAT and CorePower Yoga) on Gilt City at discounted rates. Since the deals change frequently, I check it often and keep myself fully stocked for planned workouts going forward. In addition to watching for gyms I know and love, I've discovered new gyms through Gilt deals that led to not only a new favorite place to sweat but new communities to meet and make friends with.
Recently, I've also been exploring one-time events through Gilt City. In October, they offered a deal with AMped Yoga in the Sky, which included a yoga class on the 99th floor of the Willis Tower, unlimited cocktails from Tito's Vodka, tons of free product from some of my favorite brands including VitaCoco and Bai and access to the Willis Tower Skydeck Ledge – all at a price that rivaled a trip to the Skydeck Ledge alone. Drinks, fitness and a little tourism in our own city made this the perfect opportunity for a date night with my husband.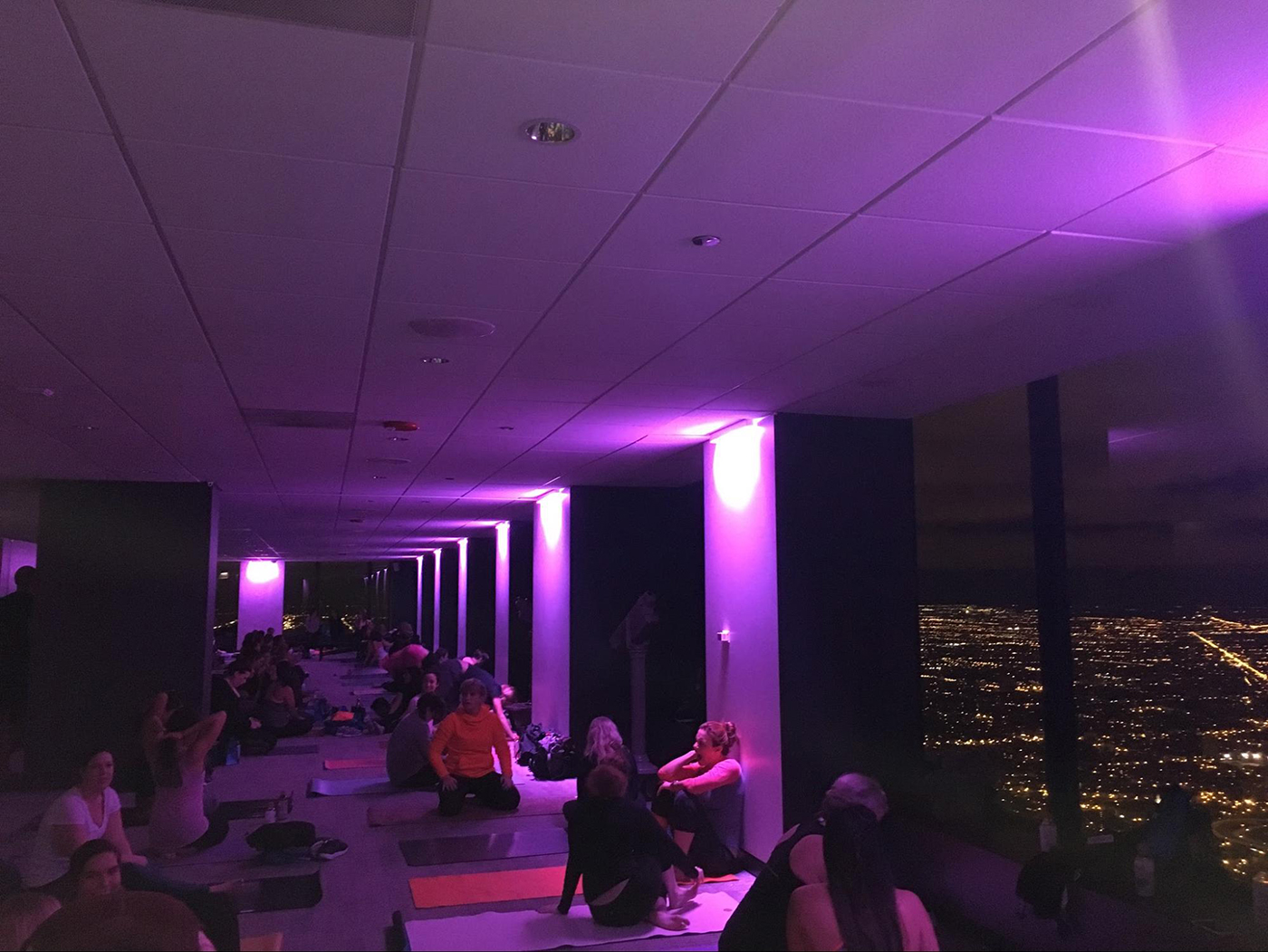 The yoga class was unlike any I've ever taken. Since the last time I convinced my husband to join me for a yoga class was on the outfield at Wrigley Field, the bar was set pretty high, but the views from the 99th floor did not disappoint. It's a pretty spectacular thing to stand up in a sun salutation and look out onto the entire city. It was the highest I'd ever been in a building before, and it's much like looking down onto Chicago from an airplane, which never fails to make me smile.
Access to the Skydeck Ledge was also an incredible opportunity. Although the event was full, they gave us enough time that we could all do tons of yoga poses and get as many pictures as we wanted. Since posing for yoga in strange places is a personal favorite activity, this was the highlight of my night.
As the holidays come up and finding excuses for date nights at reasonable prices come up, I plan to check Gilt as a resource for finding great classes at insider prices. I might even treat myself to one of their beauty deals to help myself relax when the holidays end!