What's up With the New Nutrition Facts Label?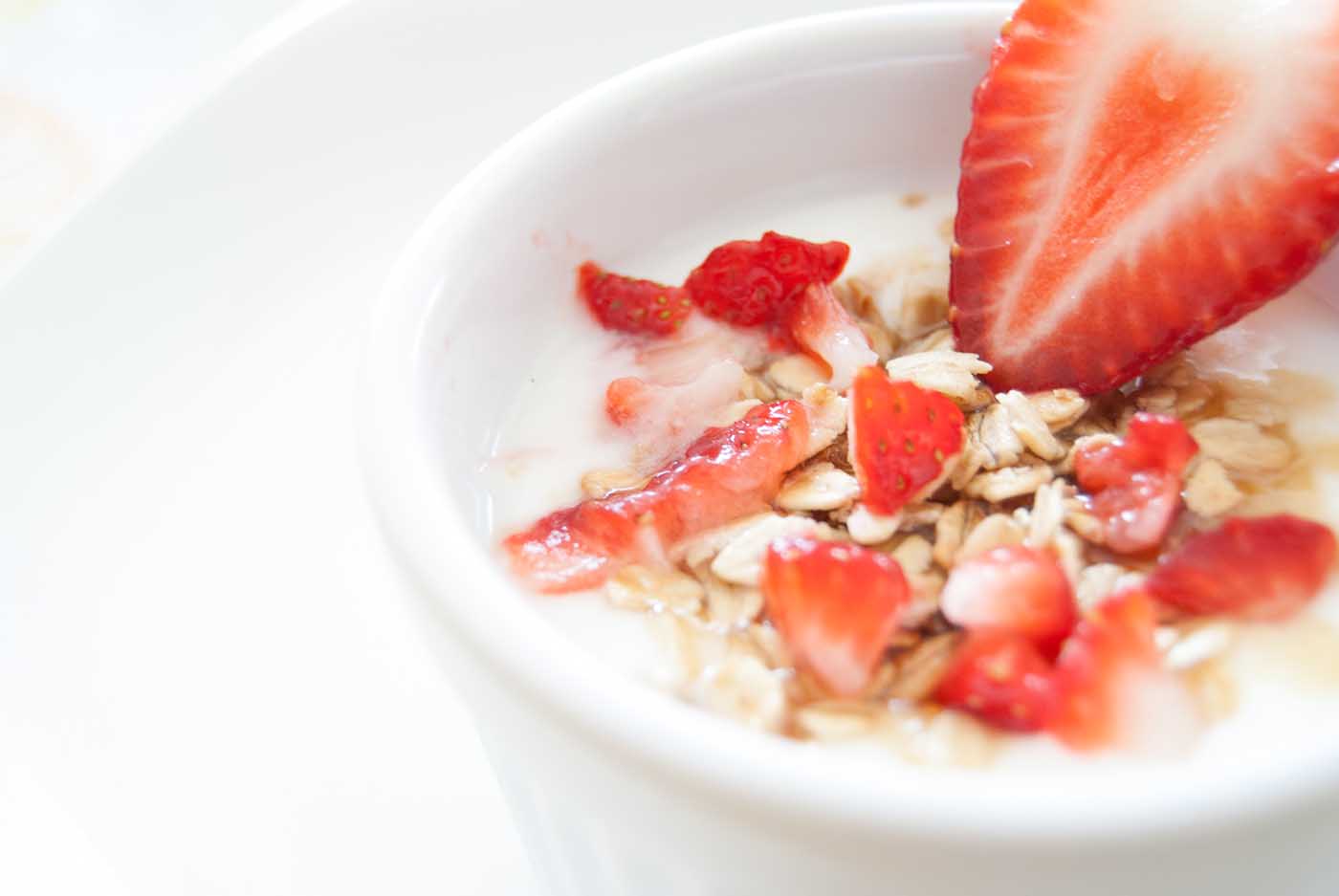 After over 20 years, the nutrition facts label is getting a much-needed makeover. As a registered dietitian, I've been excitedly anticipating this new label for years. The nutrition facts label is a key resource for informing consumers on making healthy choices with their food, which is necessary in this world of ever expanding food products.
Nutrition is a rapidly changing field, with new studies coming out every day that make us change the way we look at food. This makes it a confusing field too – some days even for dietitians! It's important to have an updated, standardized tool that consumers can use to make smart choices. Unfortunately, some food companies will work to find ways to convince consumers that their product is "healthier" than it appears, so as consumers we need to empower ourselves to use tools like the nutrition facts label to make the right choices for ourselves and our health.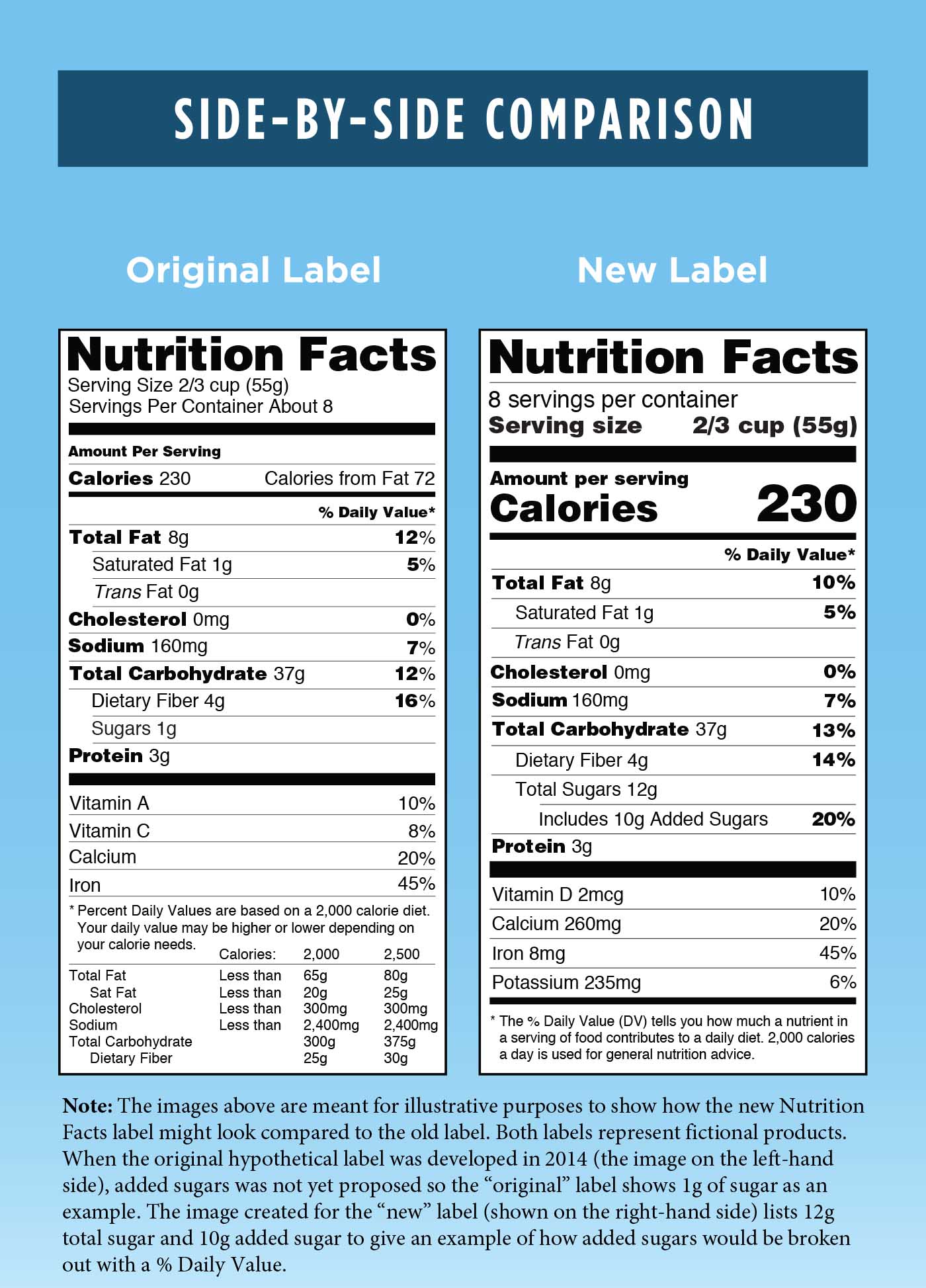 Five key changes to the nutrition facts label:
1. Serving size and servings per container: Updated to reflect portion sizes of what people actually eat (Let's be real, have you ever just eaten a ¼ cup of granola, or just ½ of the 12oz juice smoothie?). The type was also put in a larger size font and bolded to stand out to the consumer.
2. Calories: Put in an even larger size font and bold type to stand out to the consumer.
3. Added Sugars: Included to educate consumers on the amount of sugars that are added to the product. This means ingredients like honey, raw sugar and high-fructose corn syrup, not naturally occurring sugars like those found in fruit or milk. This was added to be consistent with the recommendation from the 2015-2020 Dietary Guidelines for Americans to limit added sugars to less than 10 percent of calories per day.
4. % Daily Value: These have been updated to be based on newer scientific evidence. A new footnote was also added to explain what Daily Value means: "The % Daily Value tells you how much a nutrient in a serving of food contributes to a daily diet. 2,000 calories a day is used for general nutrition advice." Daily Values help us choose foods that are high in beneficial nutrients and low in sodium, sugar, and fat. A value of 5% or less is low, while 20% or more is high.
5. Vitamins & Minerals: Manufacturers must now also declare the amounts of Potassium and Vitamin D in the product. New research has shown that consumers are not getting enough of these nutrients, which can be helpful in the prevention of chronic disease.
Manufacturers are required to use the new nutrition facts label by July 26, 2018, so we are currently in the transition phase. Look for the new nutrition label on your favorite products and start comparing! Use this time to learn how a product may or may not be the best fit for you and your health. You may be surprised by what you learn!