Post-Workout Pampering at Equinox Presented by Vital Proteins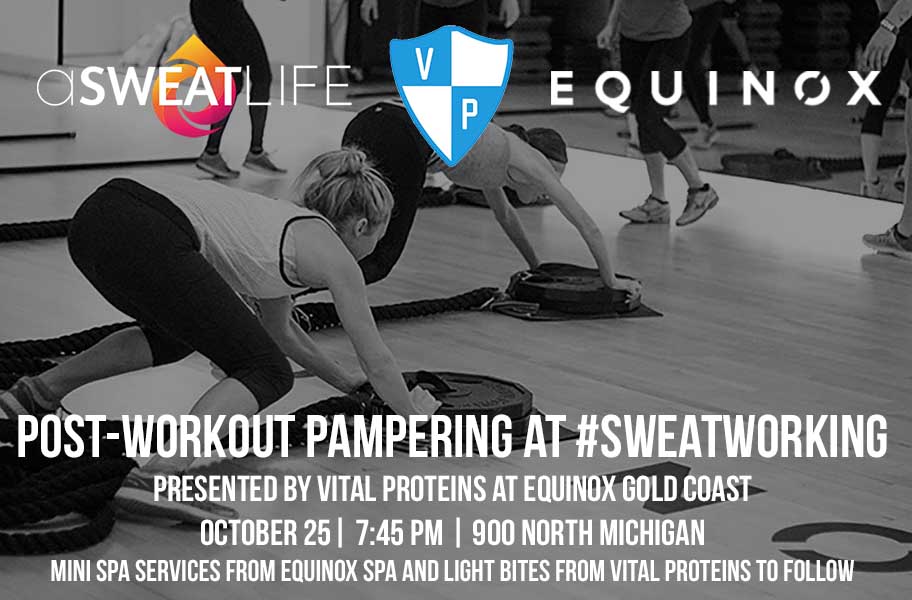 (Grab tickets)
Equinox Gold Coast is opening its doors to #Sweatworking October 25 to experience the full breadth of services the club has to offer.
We'll be taking over different areas of the massive gym to experience an exclusively Equinox-branded workout followed by a sampling of spa services presented by Equinox and light bites, brought to you by Vital Proteins.
Just when you're starting to wonder when you'll get your workout in and how you'll find time for your friends, we've got you covered. Make plans with your girlfriends for an evening out and squeeze in a one-of-a-kind workout all at once.
The Workout
First we'll take on a 45-minute, hybrid class of two Equinox favorites – Best Butt Ever and Armed and Dangerous. We're going after your glutes and arms.
The Post-Workout Treats
After class we'll head upstairs to the yoga room where we'll have a private area to experience a taste of some of what Equinox Spa has to offer. We tested out the watermelon facials this past summer and decided they were too good not to share with all of you, so we'll have a chance to get mini-facials, chair massages and more.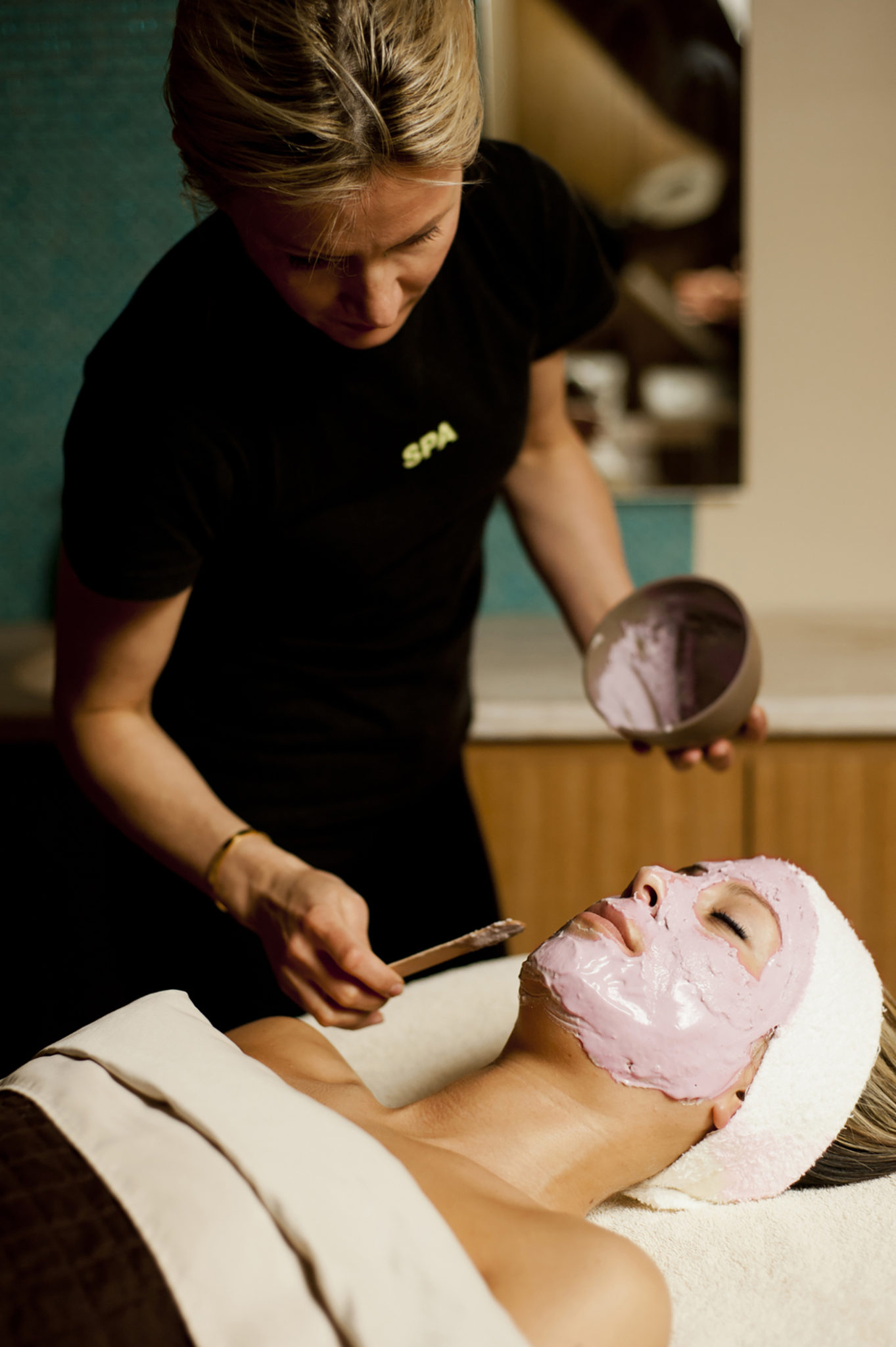 (photo courtesy of Equinox Spa)
Vital Proteins will be providing all the post-workout fuel and goodies and we can't wait to share some new Vital Proteins-inspired recipes with you. (After this summer's popsicle hit, we figured it's an excellent time to try out some new, similarly delicious snacks.)
We couldn't be more excited about this night out with #Sweatworking coming to you on October 25! Mark your calendars, grab your girlfriends and we'll see you there! Here are the details:
When: 7:45 – 9:30 pm TUESDAY, October 25
Where: Equinox Gold Coast, 900 N Michigan Shops, Bottom Level
Why: While a workout is a fantastic way to take time for yourself, finding that same time for recovery is also important. Whether that's doing something else for your body like getting a massage or taking a few hours during the work week to relax with friends outside of work – giving your body and mind what it needs in the moment is never a bad idea. This #Sweatworking just so happens to pack it all into one powerful punch.
How do I sign up? Super easy. Here!
Let us know!
Did this post help you get closer to achieving one of your goals?