Sweetgreen: a Go-To in River North for Healthy Eaters
sweetgreen, a restaurant that loves vegetables as much as it hates capital letters, recently opened its doors in the heart of River North. But there's more to this fast-casual restaurant than its trendy reputation on both coasts: its emphasis on culture and community make this hot-spot stand out as much as its menu.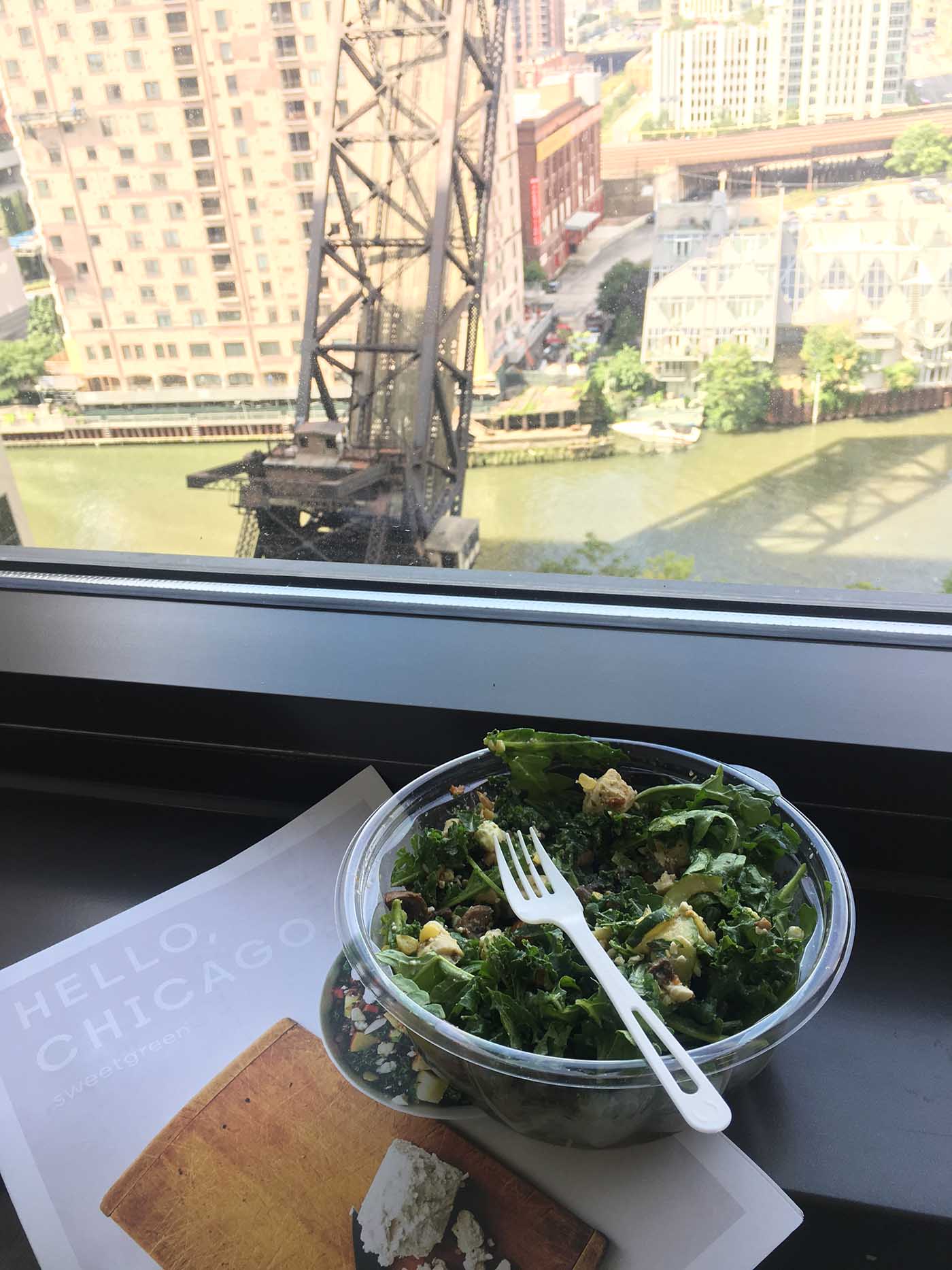 The sweetgreen way
"Win, win, win" is the motto. In order for the business to succeed, it's in their best interest for the customer to win and the community to win. On the day they opened in River North, 100 percent of sales went to Growing Power, which aims to provide equal access to healthy, high-quality, safe and affordable food for people who don't have ready access. The proceeds helped transform a bus into a mobile farmers market through the Fresh Moves initiative.
The culture
The effort to build culture sets the tone for what sweetgreen is all about through-and-through. Area Leader Patrick Little told us sweetgreen hires based on personality and you can feel that as soon as you walk in the door. It's familial from the moment you enter the bright restaurant on State and Ontario.
Expect to be greeted by the smiling faces of people who care about what they're preparing. The employees at sweetgreen believe in what they're providing – a healthy option for busy people who still want to know where their food is coming from.
Every time I've visited the store, whether it was the busiest of lunch hours with a line wrapping around the corner or just before closing time, whoever was helping me took the time to smile, walk me through the menu and help me customize my order.
The menu
A portion of the menu rotates seasonally, offering only the ingredients that make sense for the season and the region. In Chicago, you'll find four seasonal offerings, while in Boston there are six different seasonal menu items. This translates to less time and fuel spent moving ingredients across the world. That's good for you, your local economy and the planet. There's that win-win-win again.
Now on the menu, you'll find summer vegetable and fruit-inspired items like peaches and goat cheese salad as well as the jalapeño business with shredded kale.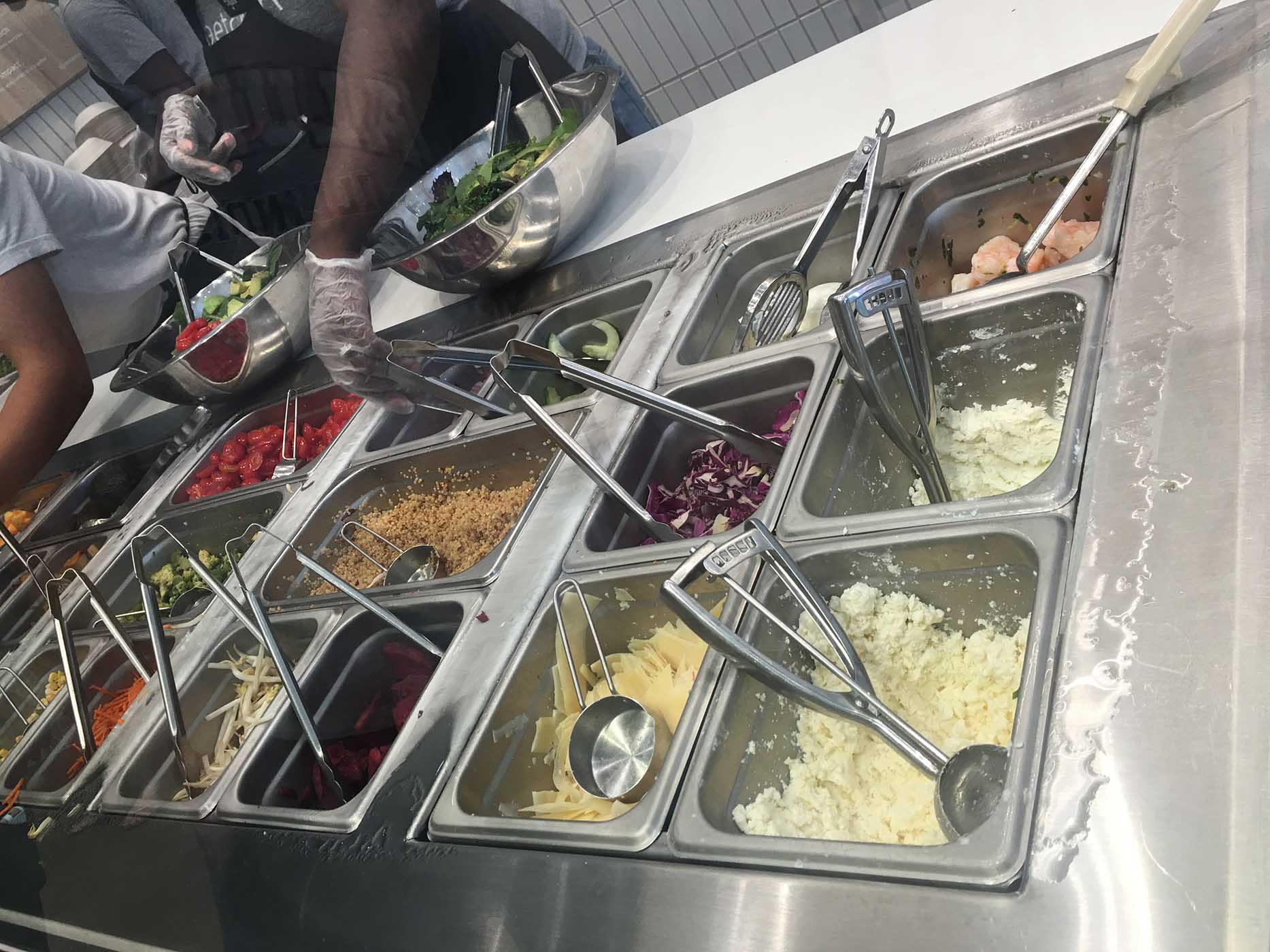 At sweetgreen, everything is simple from the food to the atmosphere, but I still get what I want in a casual restaurant. It's a place I want to dine in, where I enjoy catching up with friends, and where I know I'm going to eat a delicious meal that will keep me fueled up throughout the day.
What's your sweetgreen go-to?