Optimize Your Health: Fresh Thyme Helps You Shop Smarter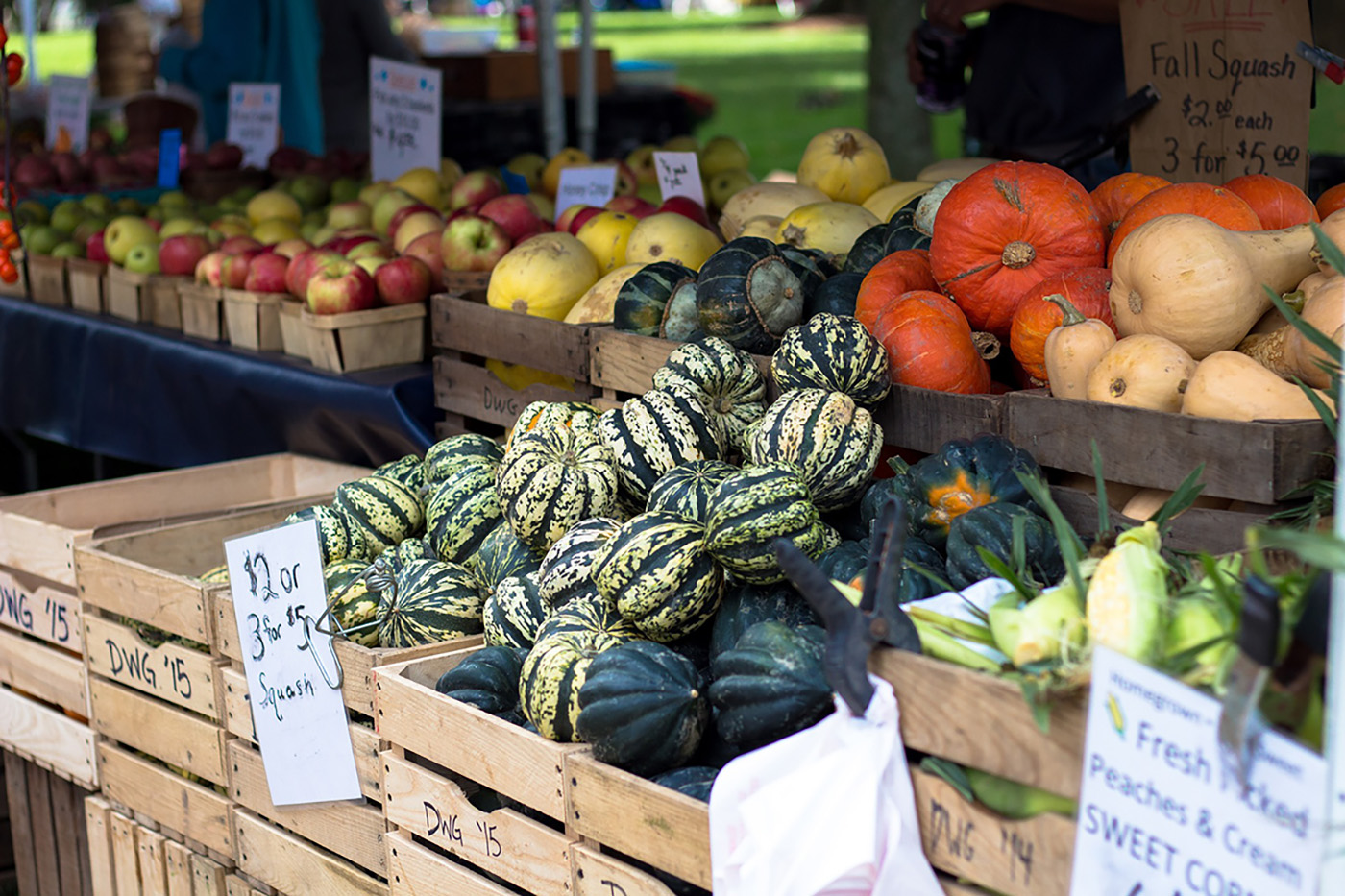 As a busy professional, I often can't even find the time to heat up a frozen dinner at home, let alone concern myself with creating fresh, home-cooked meals. So what's the big deal if my main diet consists of protein-packed granola bars? (I often don't even have the time to ask myself this question, either).
But Fresh Thyme Farmer's Market's Vice President Allison Krupp shared some valuable advice about the importance of getting the nutrients you need and how to use Fresh Thyme Farmer's Market as a resource to get them.
Why should we eat seasonally fresh produce?
I don't always pay attention to what's in season when it comes to my fruits and veggies. If I want to roast some sweet potatoes, I'll roast them regardless of the time of year (I just Googled "When are sweet potatoes in season?" The answer is fall, and I'm embarrassed I didn't know).
But Allison shared that the grocers at Fresh Thyme can direct you to which products are local and what they have in-season at any given time. The produce managers can even tell you which Midwest farm it came from.
Allison's viewpoint is that eating seasonally is always more rewarding because of the taste and freshness of the product. It's a double bonus that the abundance of the crop means the price is just as appealing as its freshness. "Local fresh produce is what Fresh Thyme is known for and why we say that we have farm fresh foods at farm stand prices," Allison said.
Having the mindset of selecting from what's fresh in the store is a great way to narrow down your shopping experience. Let the Fresh Thyme staff help you figure out what would be some good go-to's to grab for the week, and let that be your guide for healthy meal prep all week long. Allison likes to keep the "80-20" rule in mind. "This means [I] consume 80 percent of my diet in healthy, raw and organic foods, fruits and veggies while the remaining 20 percent allows me to splurge moderately," she said.
What about vitamins and supplements?
Astonishingly, 80 to 90 percent of the healing that happens in our bodies begins with the digestive system, Allison shared. Which makes me seriously rethink how I should be approaching my self-care routine. Fresh Thyme's fully stocked Vitamin Department has the largest variety of products of any grocery store. An in-store Vitamin and Body Care Manager is always available to find what you're looking for or answer you questions if you're new to the vitamin world.
And, as we've already learned when we made DIY face masks and essential oil mixtures, supplements found in the Natural Living section of Fresh Thyme have a wide array of uses that all aid in your overall health. For instance, you can use matcha green tea to make an invigorating face mask or you can  drink it as the ultimate detox drink.
What other health boosters should we consider?
Kombucha, Allison says, is a trend that's totally worth the hype because it's an excellent energy booster.
"My favorite brand is Kevita Master Brew because it's low calorie, gluten free, vegan and I love that they're slightly carbonated! I'm also really in to the Neocell brand right now because their products pack in amazing amounts of collagen, Hyaluronic acid, biotin and all sorts of things that make you look and feel great and help your bones and joints," she said.
Staying on top of your nutritional needs isn't always easy, but it doesn't have to be impossible. And asking questions while you're at a grocery store like Fresh Thyme is a great way to make small shifts to your diet and health routine in a way that isn't so daunting.