Stepping Away From the Barre at Floor Lab Barre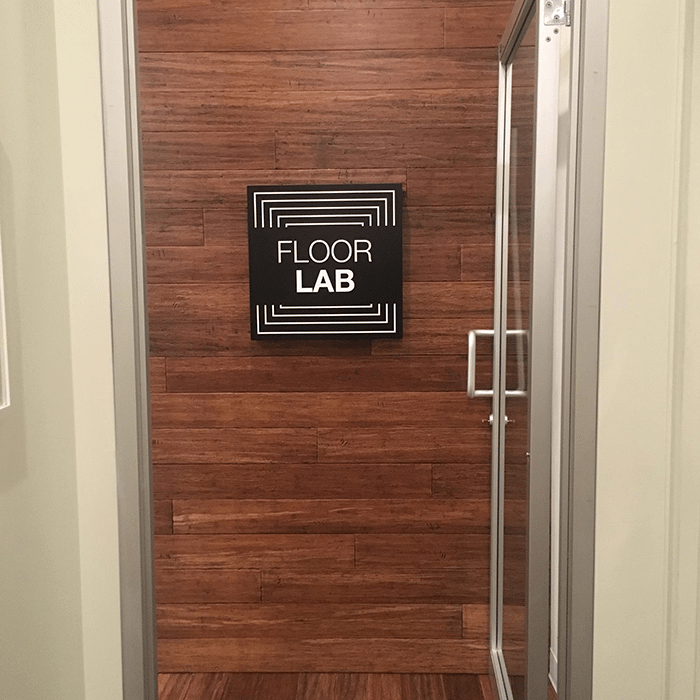 The perk about being on every fitness-related email subscription list in your city, even if you've never been to their gym? Hearing about promotions, deals and, best of all, free classes in time to jump in on them. Last week Floor Lab Barre, one of Chicago's newer barre studios, offered free classes to all, so naturally, we at aSweatLife descended upon the scene.
Inspired by the ballet tradition of floor barre in which dancers do part of their regular at-the-barre work in the center of the room to improve stamina, core strength and overall technique, Floor Lab takes it to the next level. Traditional at-the-barre and off-the-barre elements are mixed with plyometrics and planks (a whole lot of planks) to deliver results.
Coming from a ballet background, I was intrigued and I wasn't let down by the caliber of ballet-inspired movements we actually did at the barre. The combinations we did to burn out the glutes, hamstrings and quads weren't dissimilar to the combos I'd done in all my years of dance training. Our first combo was a tendu, lift, tendu, close en croix (to the front, side, back and side), followed by holding the lifted leg allongé (outstretched) in front or in back (in an arabesque).
The instructor didn't make the class feel like a ballet lesson, but as someone who knows what a barre warm up looks and feels like, it quickly became the differentiating factor about Floor Lab for me.
Don't worry, for those of you who just like a crazy-hard barre class that makes your muscles shake, there was plenty of that. Floor Lab focuses less on at-the-barre work and more on how to train your core and strengthen your whole body in the center of the room. Just as the class description said, plyometrics, push-ups, planks and core work were all fair game. But for me, the best part of class was the brief time allotted at the end of class to stretch and then rest, much like savasana in yoga.
Floor Lab Barre is in the same building as AIR Aerial Fitness and Mud Facial Bar. If you haven't checked either of those out, you can find them all at the one-stop shop on Erie in River North. You can check out Floor Lab with us June 11 at 10 am during our week celebrating the best of Chicago fitness, #SweatworkingWeek June 6-12.
We are always looking for new ways to sweat in the city! In what other barre studios do you love to feel the burn? What keeps them interesting to you?