What I Did On My Marathon Vacation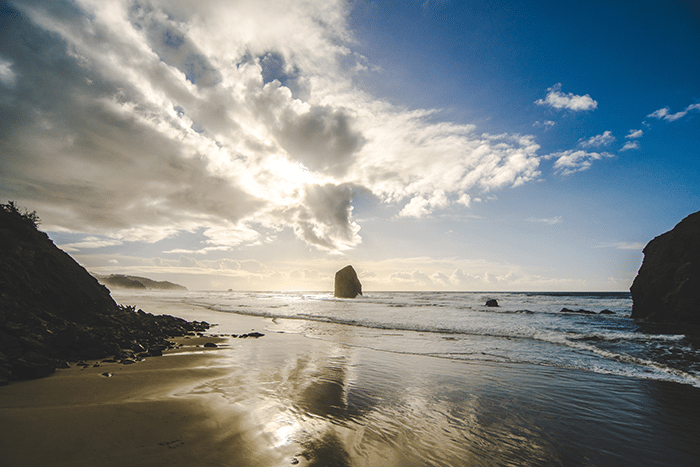 Tis the season for me to be running into old friends and family members who only know me by my major social media-worthy updates of the year – and for me, this was the year of the marathon. Therefore, every relative I've seen since Thanksgiving and every old co-worker I've run into at a random holiday party has said something along the lines of, "You ran a lot this year! How'd your marathon go? Are you running a lot right now?"
To which I say, "Yep, pretty well considering I had hand-foot-mouth disease, and NOPE NOT AT ALL."
It's true. After running three marathons in a year, I have run a grand total of 14 miles since October 18th, 2015. Six of those miles were a Donut Dash (four of those miles were with a stomachache). The rest were run as a Nike Run Club Pacer, so they were an obligation rather than something I did on a whim. Exactly zero were run on my own.
Sure, some of this was to be expected – after a grueling and semi-ridiculous year of running, my body needed some time off (as evidenced by nagging knee pain for a few weeks). But running has been such a huge part of my #personalbrand for the past year that I think people have been kind of confused as to how I could possibly be filling my time without running several miles a day.
It's pretty easy, actually. Here's how I've spent my marathon vacation.
Sleeping
Did you know that when you don't have to be at work until 9am-ish, and you don't have to run six miles before work and shower, that it's possible to sleep until 7:45 am? I do, now. My body has been devouring sleep, especially with the shorter days.
Lifting Heavy
My Hard Pressed trainer predicted it: as soon as I took a break from running, I was able to drastically increase the amount of weight I do during my lower body workouts. While lifting weights can definitely help improve your running (especially by preventing injury), running for hours at a time and burning all those calories isn't ideal for hitting your weight-lifting goals. Now, I am FINALLY in the the 300 pound club, and my spindly runner's legs have gone back to looking like they did in my high school soccer days.
HIIT
Running is great for those times when you need to work a few things out in your head, or when you just want to burn a few hundred steady-state calories and not have to think your workout through too much. However, all evidence points to High Intensity Interval Training giving you the most caloric-burning bang for your time management buck. My millennial short attention span also loves that you're rarely doing one exercise for more than a minute at a time, and that you usually only do any one movement a couple times.
Rock Climbing
Not all that often – maybe once every couple of weeks – but it's enough to get me excited about something "new to me" and give me some new calluses on my palms. I fell in love with the physical and mental challenge of rock climbing at our Brooklyn Boulders Sweatworking a few months back, and since then, I've learned a few things and have signed up to get my belay certification in January.
Yoga
lol jk.