Coming Down From #Sweatworking at Brooklyn Boulders
We've been organizing #Sweatworking events for a while in Chicago – a little more than a year and a half. The reasoning is simple: we want to give busy Chicagoans a way to try something active and new as a group and we want them to be able to meet other cool, like-minded people – some call that networking. After each #Sweatworking we work to find out what we can do and where we can go to make the events even cooler, bigger, better and make everyone excited to keep coming back
After seeing #Sweatworking attendees say again and again that they wanted to try the West Loop's giant climbing gym, Brooklyn Boulders, we said, "WE GET IT!" Then we got to work planning.
So this week, we took over the gigantic, beautiful space filled with different routes and ways to climb – also many ways to fulfill your American Ninja Warrior dreams. Just me?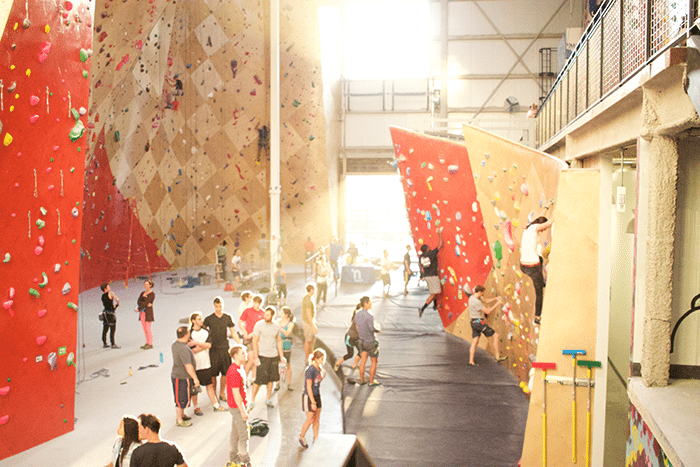 (all photos in this post are by Christiana Basso)
Once everyone was gathered and ready, we split into two groups.
The first group was bouldering with Sam and Sully. What's bouldering? It's basically free climbing without a rope on shorter walls. The fun part is that if you fall, you can just flop backwards onto some big, squishy mats.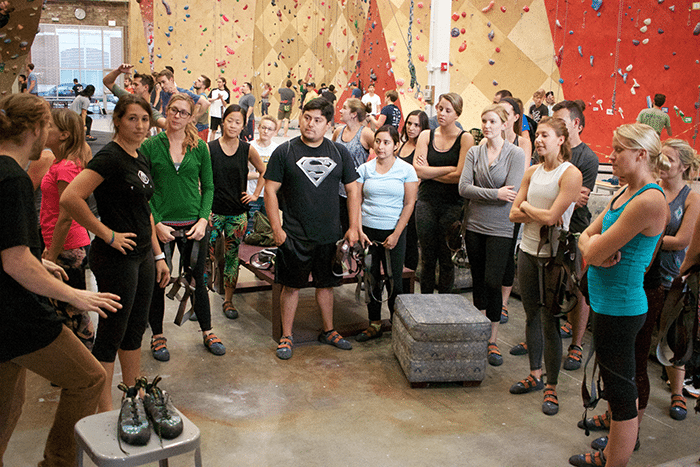 Sully showed the group how to grip and get up the wall.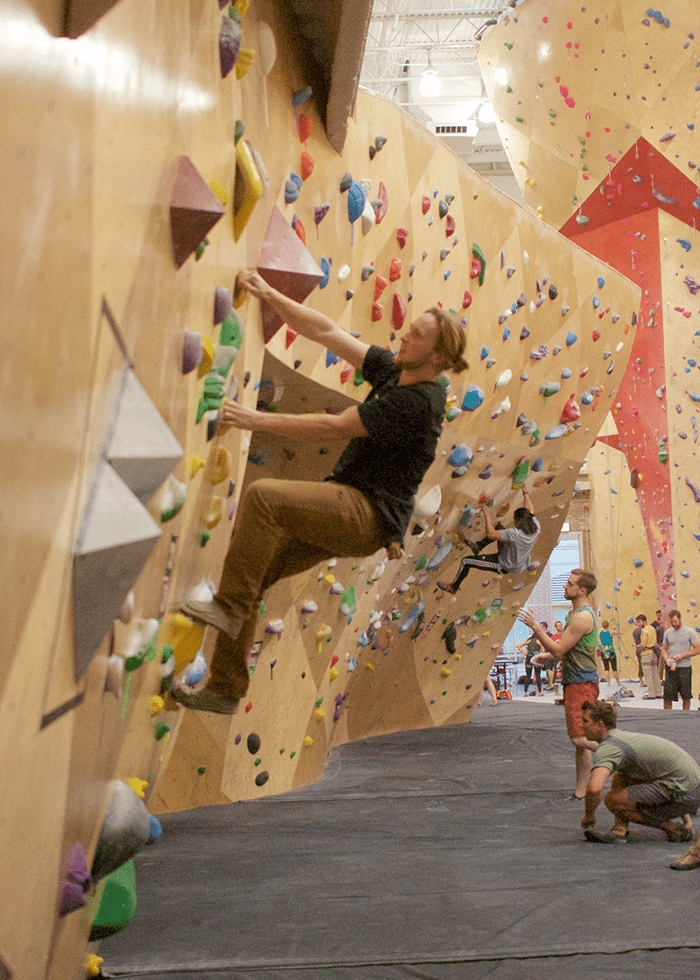 He also demonstrated how to fall – falling is actually pretty fun. Think of falling backwards onto a mattress.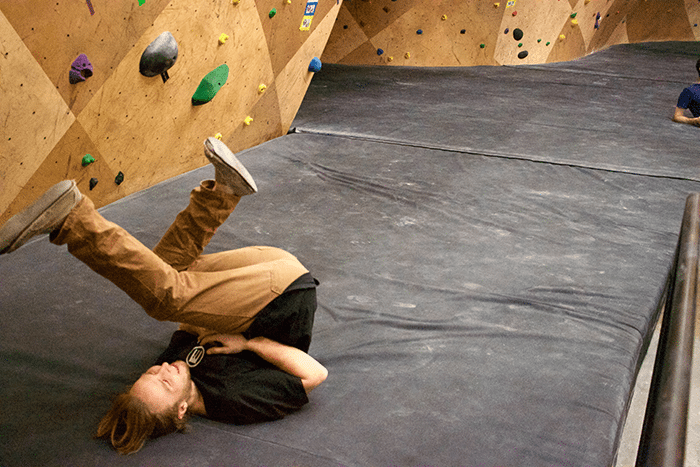 With that crash course, everyone hit the wall, learning a thing or two about grip strength.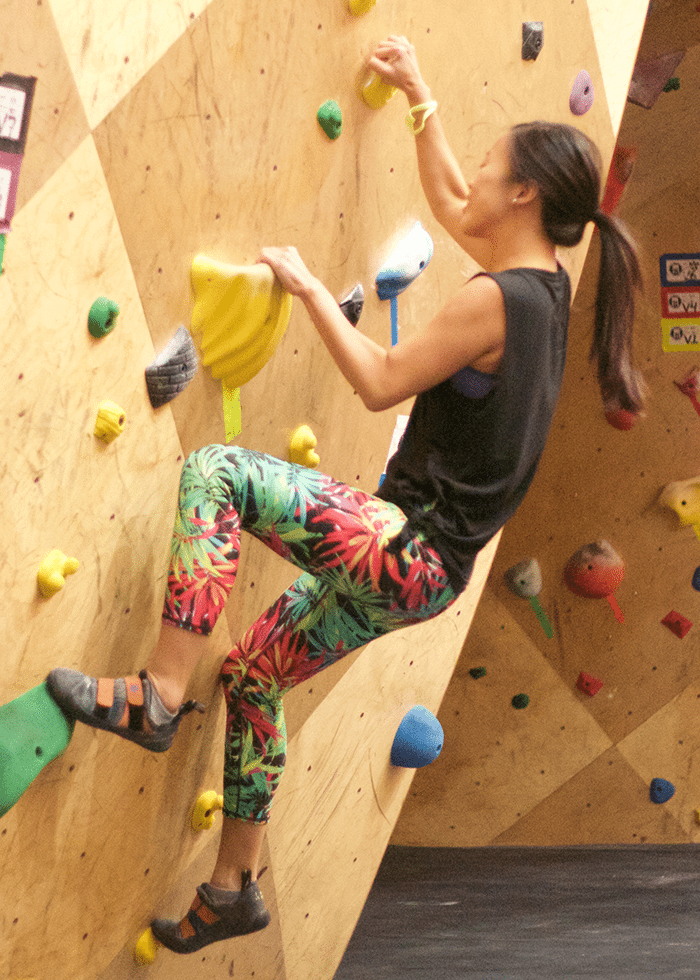 Meanwhile, the other group put on a harness and made their way up the taller walls. That group worked with Paul, who showed them how to climb with the auto belay system. Sounds fancy, but it just means that you can climb independently and something will still catch you when you fall. That's a win to us.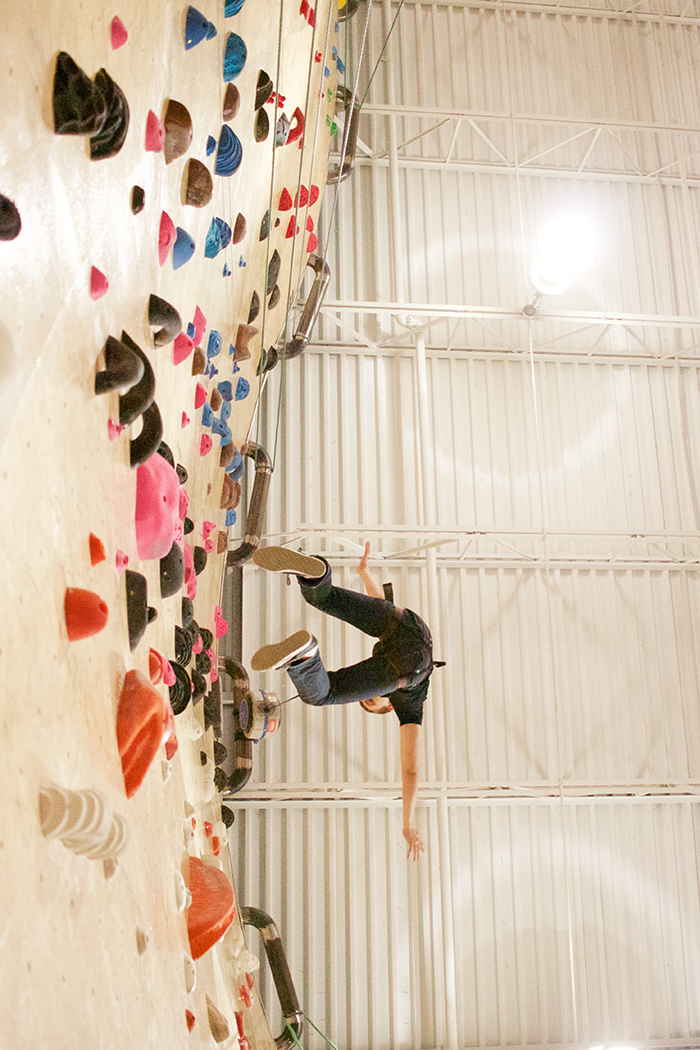 Then they went for it.
The crazy thing about the climbing wall was that we had to climb two sets of stairs to get there, which made all of the heights feel higher.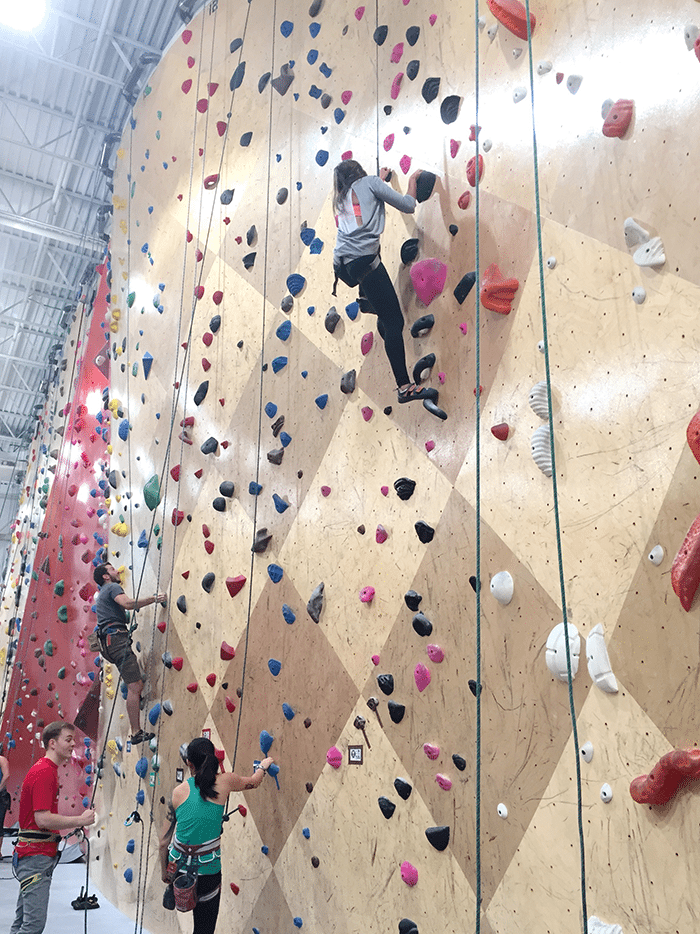 All of this stuff was, of course, very Instagrammable.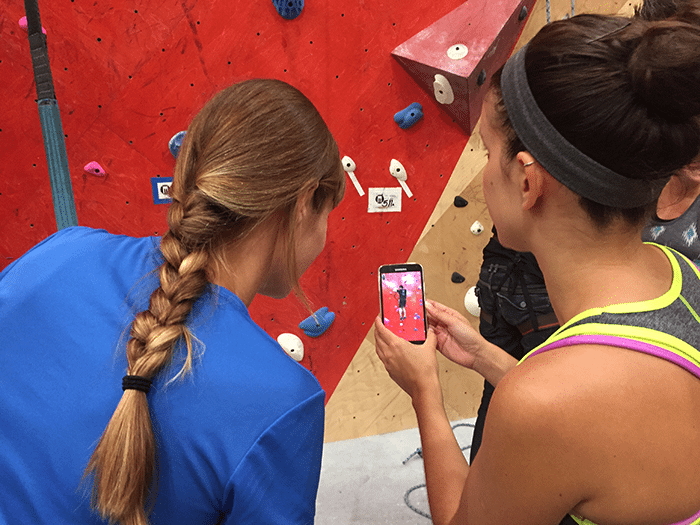 Afterwards, we brought it in for a group photo, because, evidence.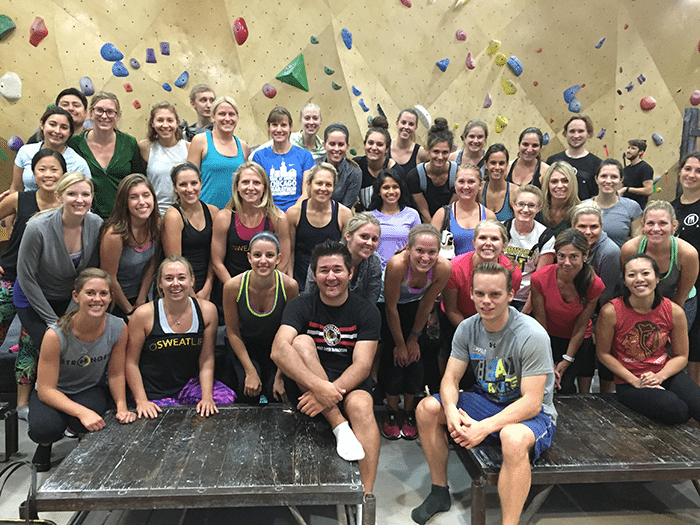 Before hitting the road, everyone grabbed delicious snacks from Radish (download the Radish app) and took goody bags for the road. In the goody bags, they found an insane assortment of all of the swag, including a free day pass to Brooklyn Boulders, Nuun water bottles, Vita Coco, Social Enjoyments, Muscle Milk, a free session at Delos Therapy, $10 to spend at MUD Facial Bar, Luna Bars and Mama Chia Chia Squeezes.
Want to join us for the next one? Join us October 24 at 10 am for a workout with On Your Mark at the Chicago Athletic Association Hotel!