#Sweatworking Goes back to AIR Aerial Fitness January 12!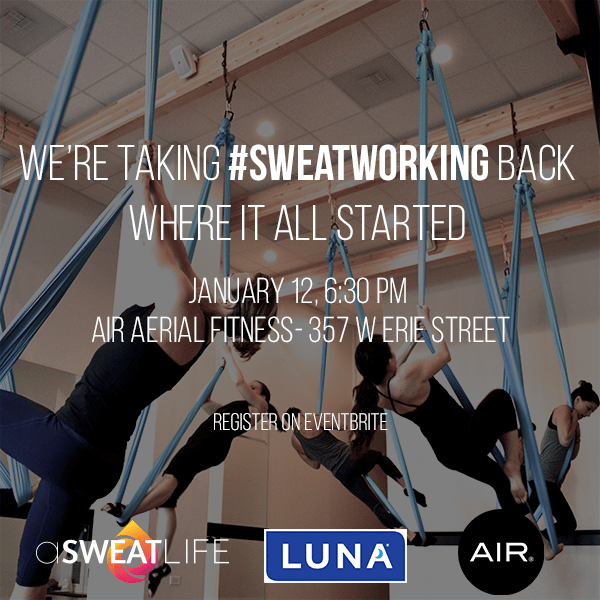 Every month, we take #Sweatworking to a unique gym or venue to try out a new way to sweat and to give you a healthy option to for your run-of-the-mill networking or hangout.
Two years ago, when we launched #Sweatworking, we partnered with AIR Aerial Fitness to experience its unique take on aerial fitness. To celebrate how much we've grown, we're taking it back to AIR and we're throwing two #Sweatworking events in January. Grab a friend and join us to have the best kind of Tuesday night we can imagine.
We'll invert, we'll twist, we'll flip and we promise it will be a blast. We're pretty sure that they've found a way to make burpees happen in the AIR hammock.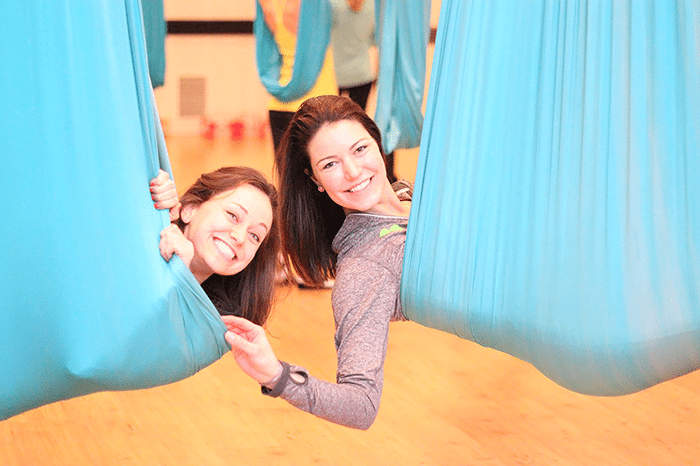 Will we see you there?
What: We're going to mix and mingle over a healthy sweat session!
Where: AIR's new amazing location in River North at 357 W Erie Street
When:  January 12 at 6:30 PM!
Why: You've got goals and you have friends. Put those things together!
How do I sign up? Click right here!
Let us know!
Did this post help you get closer to achieving one of your goals?