#Sweatworking for a Cause This December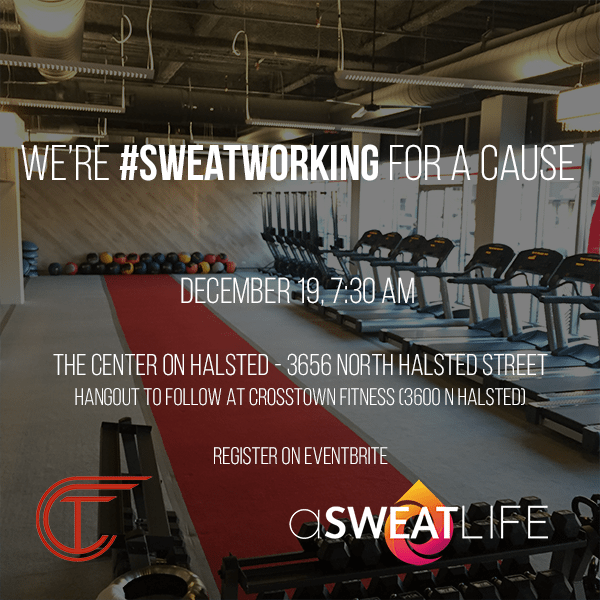 Every month, we work to bring some sweaty joy to your life with #Sweatworking. We travel around the city, working out at new gyms and spaces and bringing people together over a healthy alternative to hanging out at restaurants or bars.
In December, we want to give as many people as possible the opportunity to workout in the midst of all of the craziness that is the holiday season. So we're going big in a gymnasium at Center on Halsted.
Every day, more than 1,000 diverse people visit Center on Halsted to connect through an array of programs that range from performances, art exhibits, recreational sports to behavioral health, youth and senior programming. Center on Halsted advances community and secures the health and well-being of the LGBTQ people of Chicagoland. All are welcome to participate.
Your workout in that big, beautiful gymnasium will be led by CrossTown Fitness Trainers – Betina Gozo and me! Betina and I are as excited to lead this workout as we are to hold this plank together: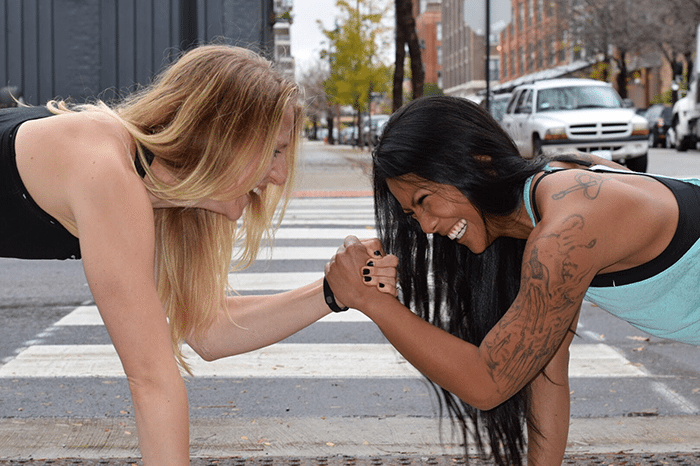 After the workout, we'll take the party downstairs and just down the block to CrossTown Fitness's newest location where we'll hangout, grab snack and enjoy ourselves in the cushy, new space.
Here's everything you need to know.
Where: We'll start at Center on Halsted's Gymnasium (3656 N Halsted) and move to CrossTown Fitness's newest location (3600 N Halsted)
When: December 19 at 7:30 am. That's early, but this is a great cause and we believe in you and your alarm clock.
Why: We're getting up early to pack in a workout before all of those busy holiday season activities. We're working out at in the gymnasium at Center on Halsted, which works to advance community and secure the health and well-being of the LGBTQ people of Chicagoland. A portion of our proceeds will go to benefit Center on Halsted's homeless youth programs – 50 percent of all homeless youth identify as LGBTQ.
What can I expect? A killer workout for a great cause! We'll grab some snacks afterwards and hang out at CTF's amazing new space.
How do I register again? CLICK RIGHT HERE!