Taking Over Chicago Athletic Association Hotel with On Your Mark
After a tour of the Chicago Athletic Association Hotel, which faces Millennium Park on Michigan Avenue, I was truly smitten with this piece of Chicago history. I walked to the second floor lobby, a cozy public space with free WiFi and I vowed make this my office one day each week.
But more than just finding a new place to open my laptop, the moment I walked into the hotel months ago, I knew that I wanted to make the historical hallways just a little bit sweatier.
What made me absolutely desperate to host #Sweatworking at Chicago Athletic Association Hotel? It wasn't Cindy's – the bar perched atop the hotel with arguably the best view of the park. It wasn't the spacious guest rooms covered in products made in Chicago. It wasn't the painstaking work done to restore the property. It was the giant, beautiful gymnasium at the heart of the hotel with freshly lacquered floors, just waiting for a great workout meet their high-gloss finish.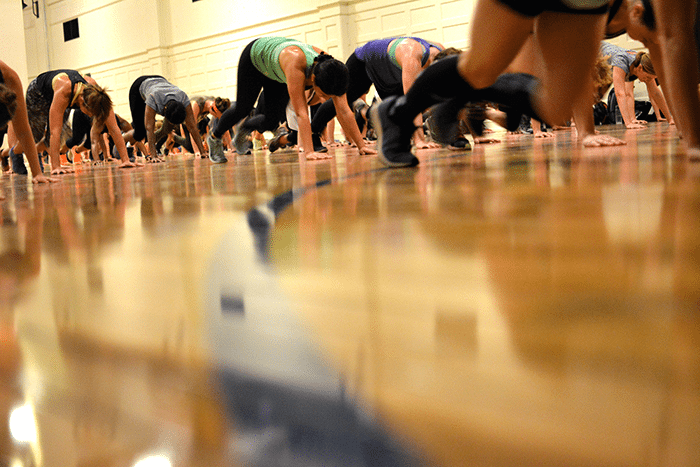 Top that off, when I learned that On Your Mark was the Chicago gym behind the hotel's fitness programming, it was the perfect opportunity to work with another awesome gym in a truly amazing space.
When Chicago Athletic Association Hotel and On Your Mark were as excited as we were, we started putting everything in place to bring together this past weekend's #Sweatworking event.
Emily Hutchins, owner of On Your Mark and Nike Master Trainer, took the stage Saturday to make the gym full of eager sweatworkers get after it. DJ Sye Young from the DJ Firm helped Emily set the mood and I immediately started making a mental list of other events that would be better with him there. First wedding anniversary? My 30th birthday? Every workout ever? Any one of my friends' weddings? The answer is always, "yes."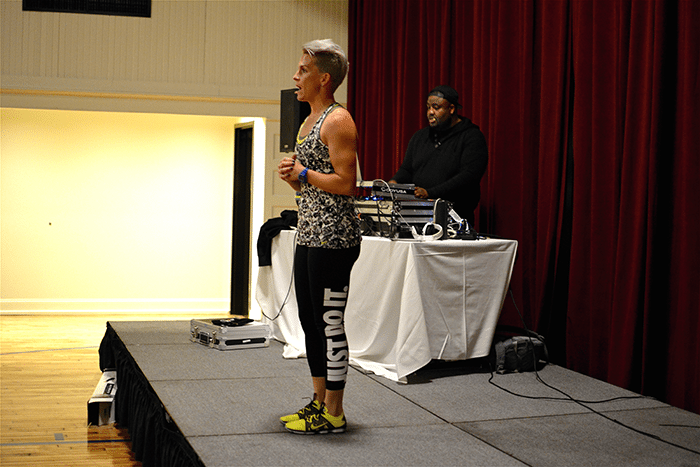 Emily warmed the group up and we were off and running through an NTC-style workout.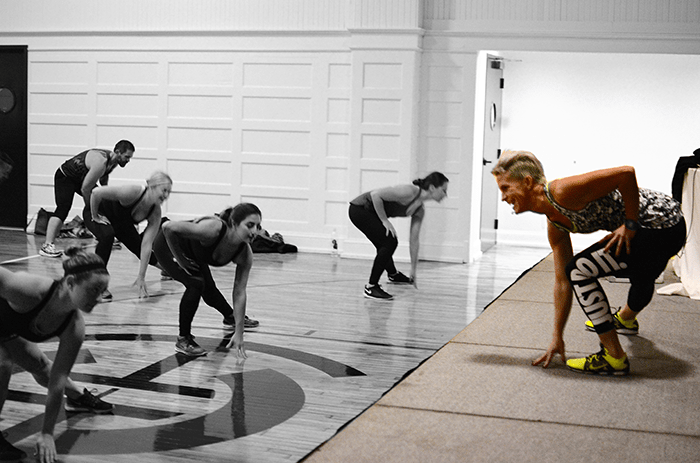 Emily walked the group through some dynamic stretches – the perfect way to warm up for any workout.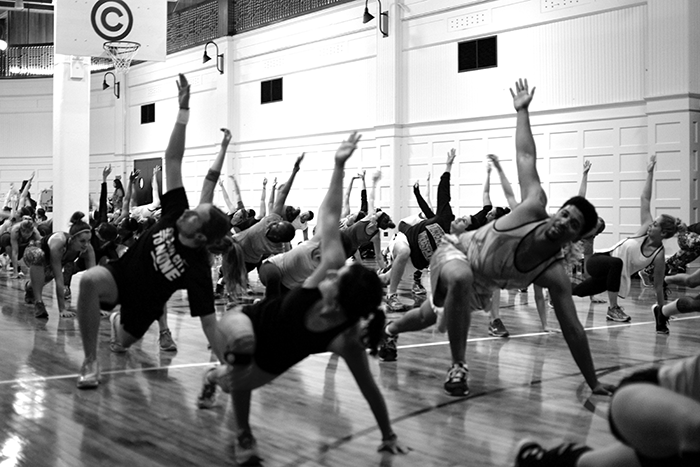 And with only their bodyweight, everyone got a killer workout. From squats,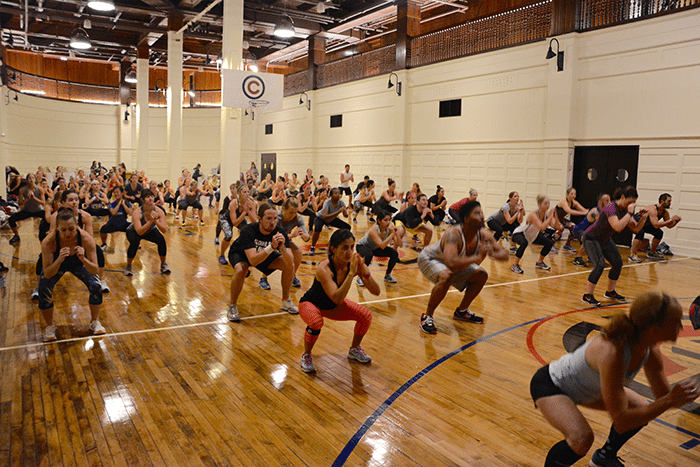 to planks,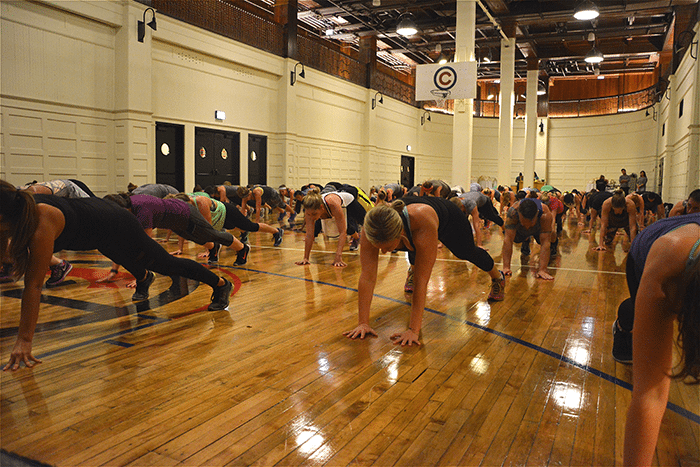 to high knees,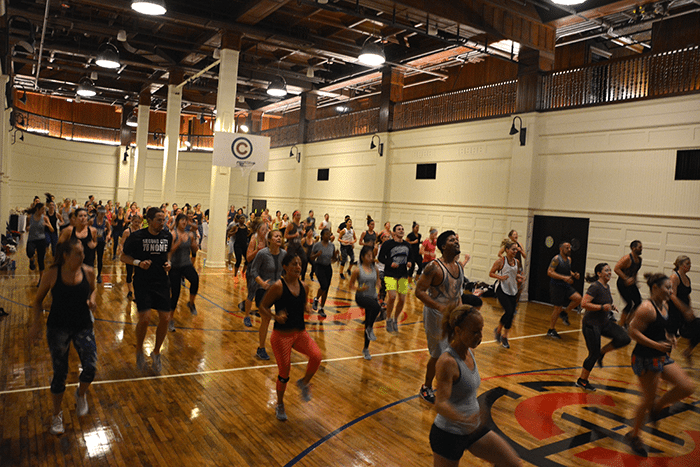 to push-ups,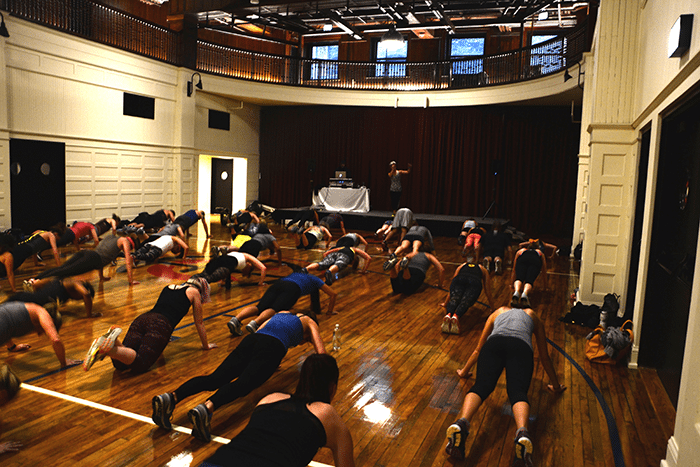 to triceps dips,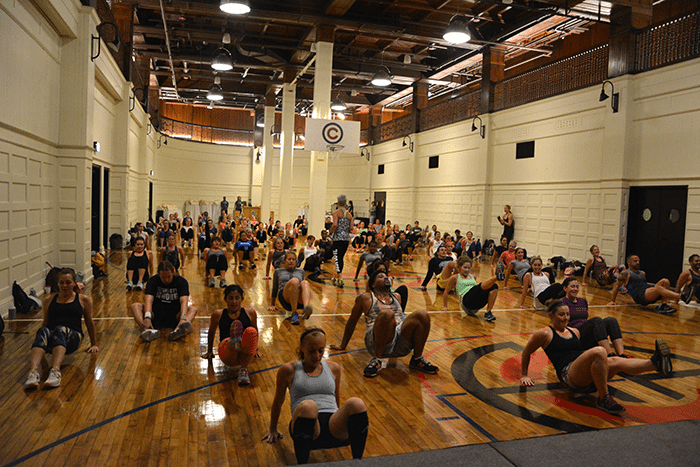 to glute bridges,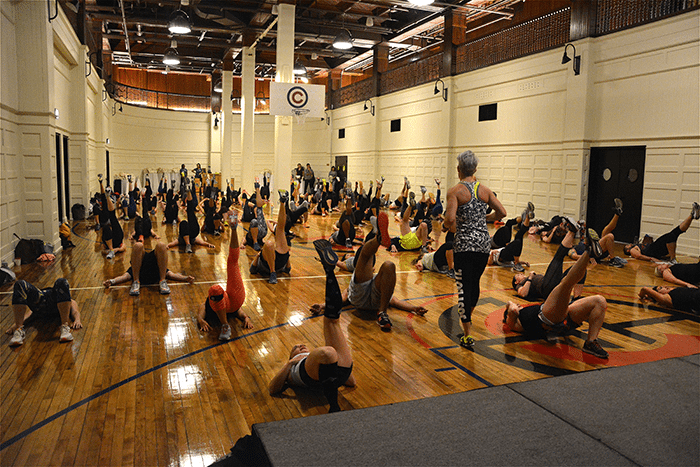 and Russian twists,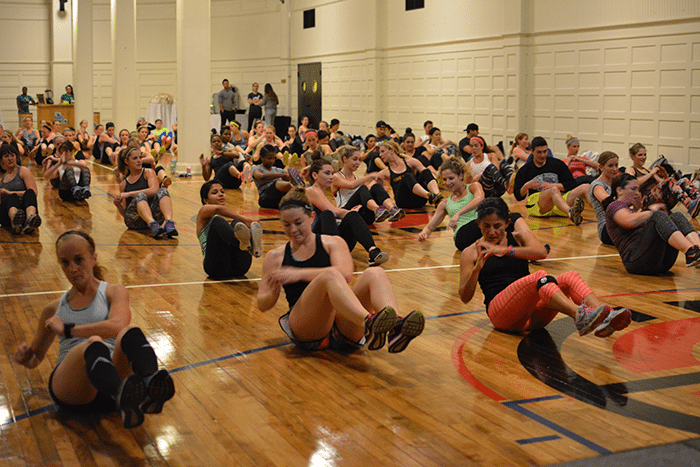 we had an awesome time working from head to toe.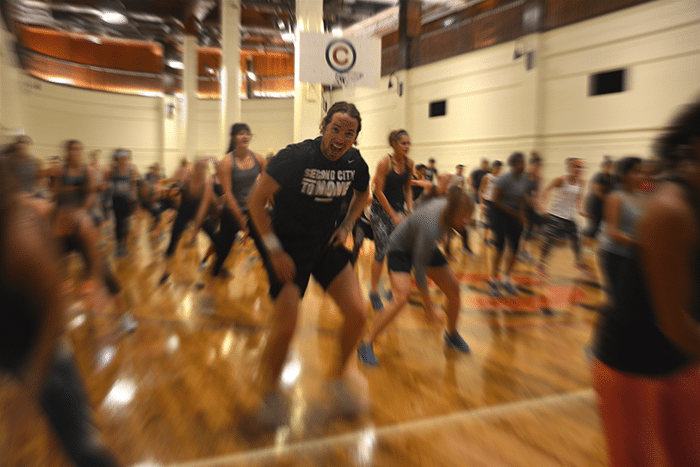 And we got to sweat with some pretty amazing buddies too.
After the work was over, the fun of #Sweatworking just keeps rolling. The post-event hangout was packed with perks. Vita Coco whipped up green smoothies, full of delicious ingredients including Vita Coco coconut water and Vita Coco coconut oil.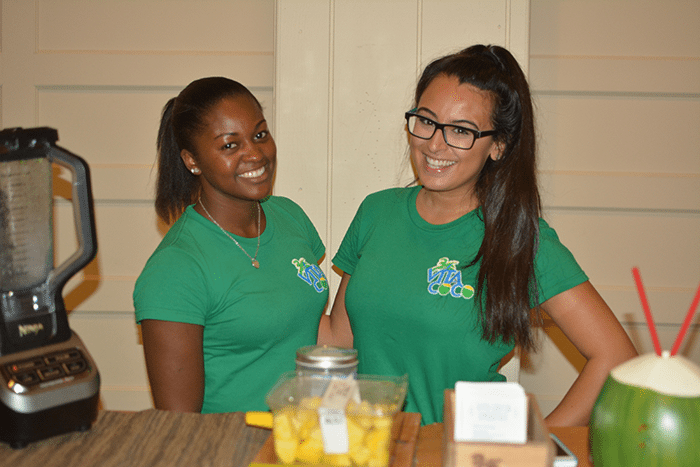 KitchFix, healthy delivery and grab-and-go option for busy Chicagoans, carted in a brunch that was fit for kings and queens. Minted fruit salad, paleo waffles with cashew cream and mini frittatas. Yum city, population #Sweatworking.
Delos Therapy was in the house delivering their signature muscular pain-relief treatments to all of the athletes in attendance (newsflash: we're all athletes).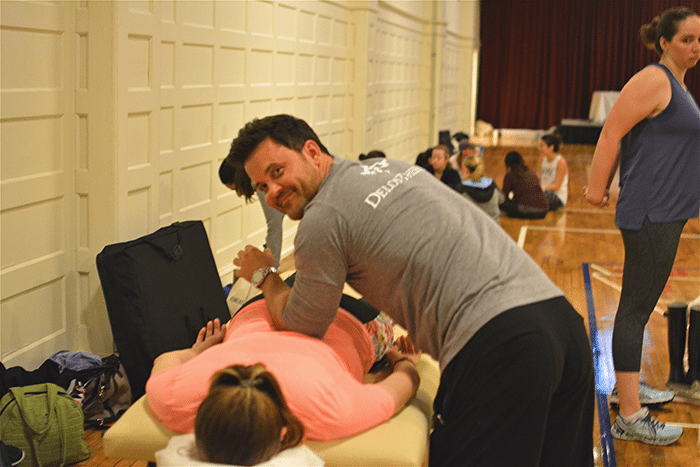 And after all of the fun wrapped up, everyone took home a #Sweatworking goody bag packed with snacks and freebies. Goodies included snacks from Mamma Chia, LUNA bar, SkinnyPop, Propel Electrolyte Water to rehydrate post-workout all in a tote we'd recommend using to pack your lunch.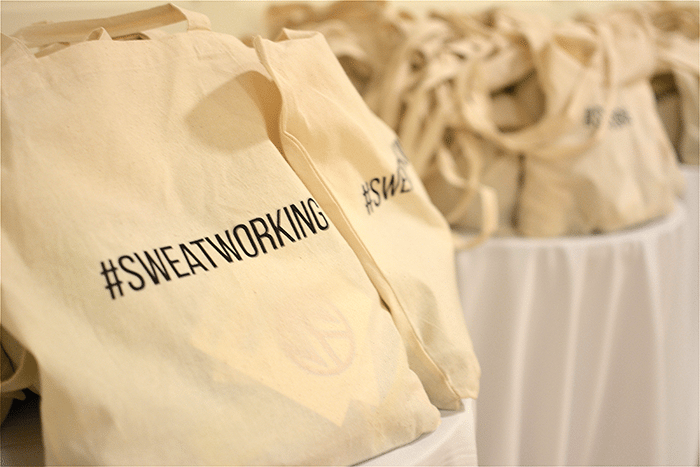 Want to join us for the next one? The next #Sweatworking at Shred415 in the south loop with a stretch at YogaSix sold out in less than a day, but you can add your name to the waitlist for here.