Join us for October #Sweatworking at Full Psycle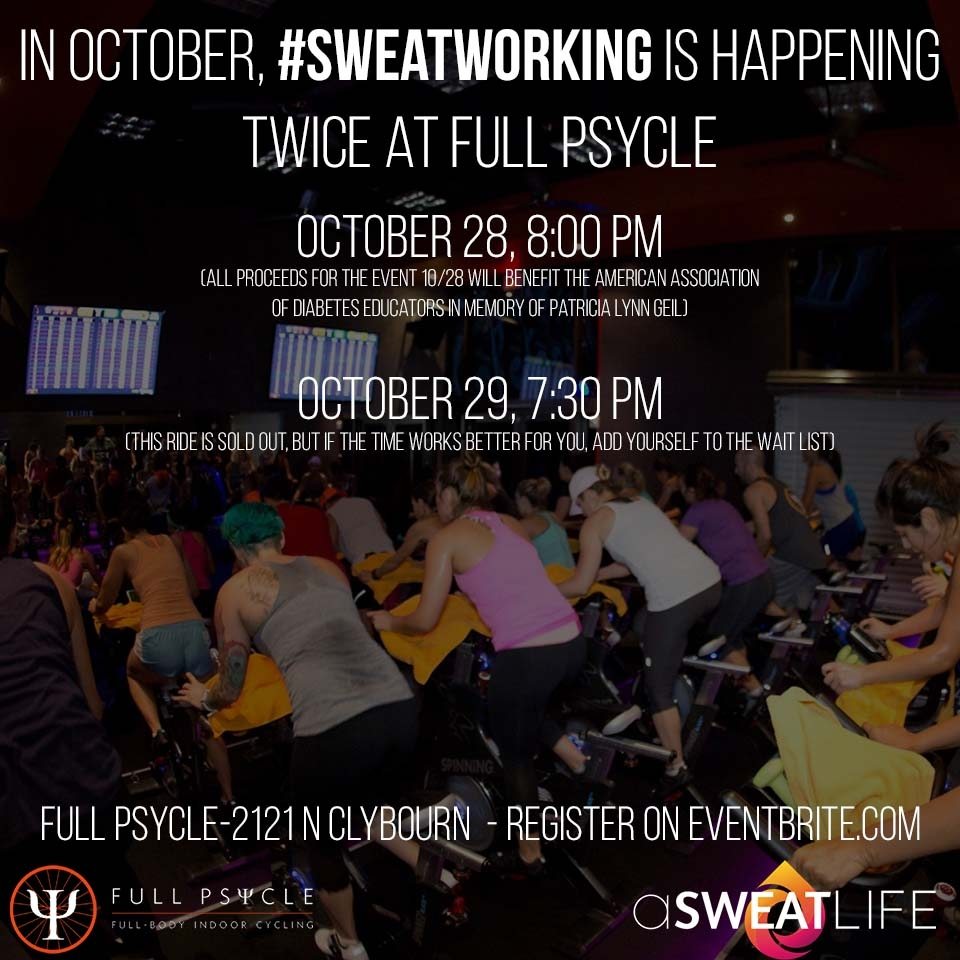 As we plan #Sweatworking, we like to keep things fresh, we've done some dance, boxing, high intensity interval training and we've even (tried) to hop some paddle boards (mother nature does NOT like to be told what to do). What's one kind of workout we've never tried together? If you said, "a bike workout," you're right!
Grab a friend and meet us at Full Psycle, Chicago's newest indoor cycling studio, for our October #Sweatworking event.
Classes at Full Psycle take you to your max with intense bike routines and more upper body than you can imagine doing on a spin bike. But with the club bangers that will grace your eardrums during class, you may even be tricked into thinking that you're out on a Saturday night. Read what we thought of our first class there.
And whether you're motivated by working out as a team or as an individual, there's something to motivate you. We'll work together to achieve a goal during our workout. You'll compete against yourself. You'll try to beat your classmates. Don't worry if you work up a massive sweat, you'll be among sweaty friends.
The first class 10/29 filled up so quickly that we wanted to make sure to accommodate everyone who wanted to come by opening up a second class 10/28.
We also wanted to take this opportunity to use #Sweatworking for good and we're donating all proceeds from the event 10/28 to the American Association of Diabetes Educators in Memory of Patricia Lynn Geil.
We'll follow the workout, as always, with some mingling over healthy snacks and drinks.
When:
October 28 at 8:00 pm: Sign up here
October 29 at 7:30 pm: Add yourself to the wait list for 10/29 here.
Where: Full Psycle, 2121 N Clybourn
Let us know!
Did this post help you get closer to achieving one of your goals?