Recap of #Sweatworking at Sweat on State
July's #Sweatworking event brought us to Sweat on State where we experienced the gym's signature high intensity interval class called Sweat. I've tried an loved Sweat on State and I couldn't wait to unleash the gym on sweatworkers.
Sweat on State's Sweat class has elements of CrossFit, like the high-intensity nature of it, without bringing the heavier weights of CrossFit into the equation.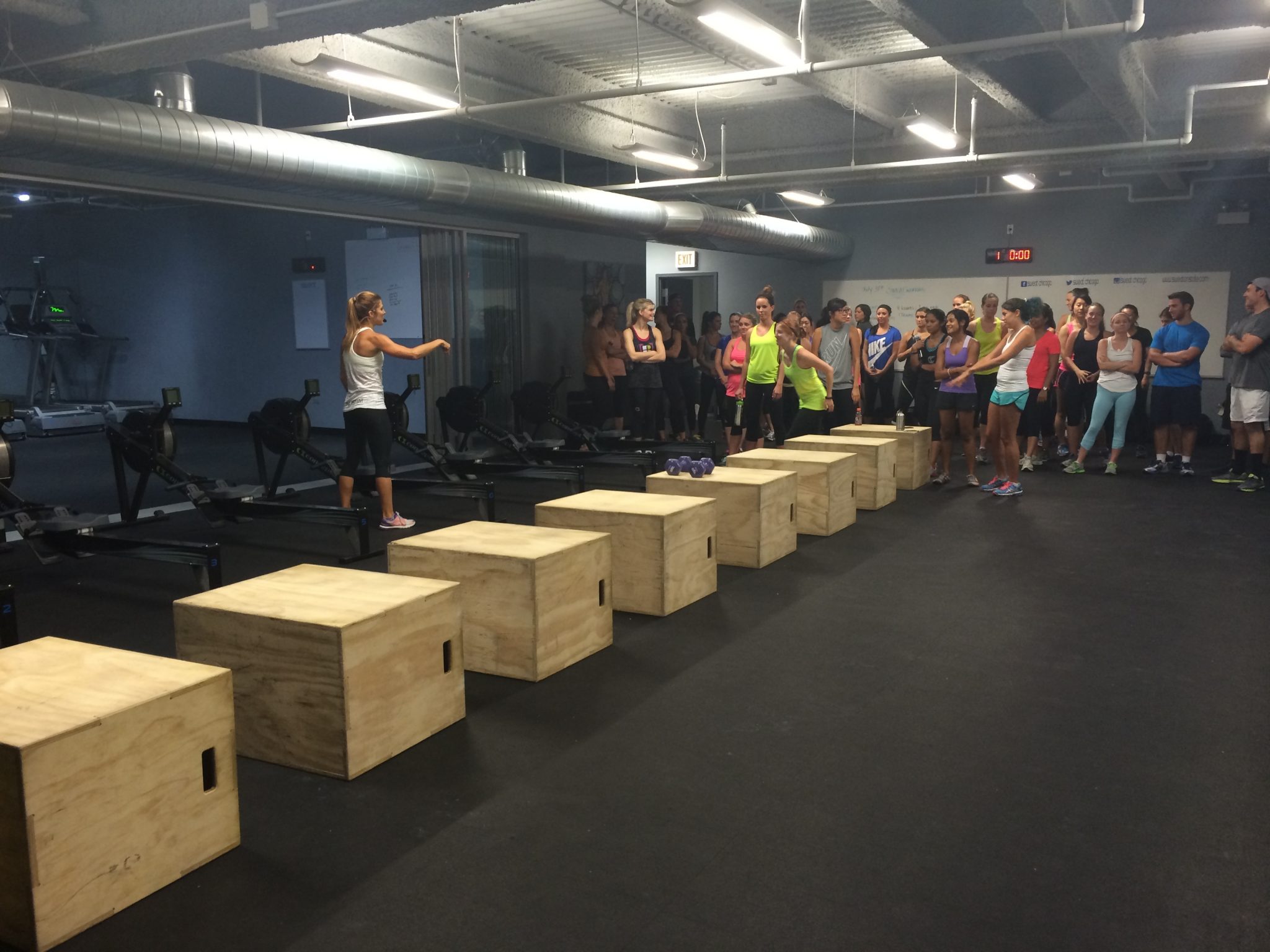 Our instructor, Andrea, broke us into groups of four. Working out in a group: #Sweatworking win. We spent the class alternating between 5 exercises: box step-ups, rowing, squat jumps, push presses and running sprinting at an incline.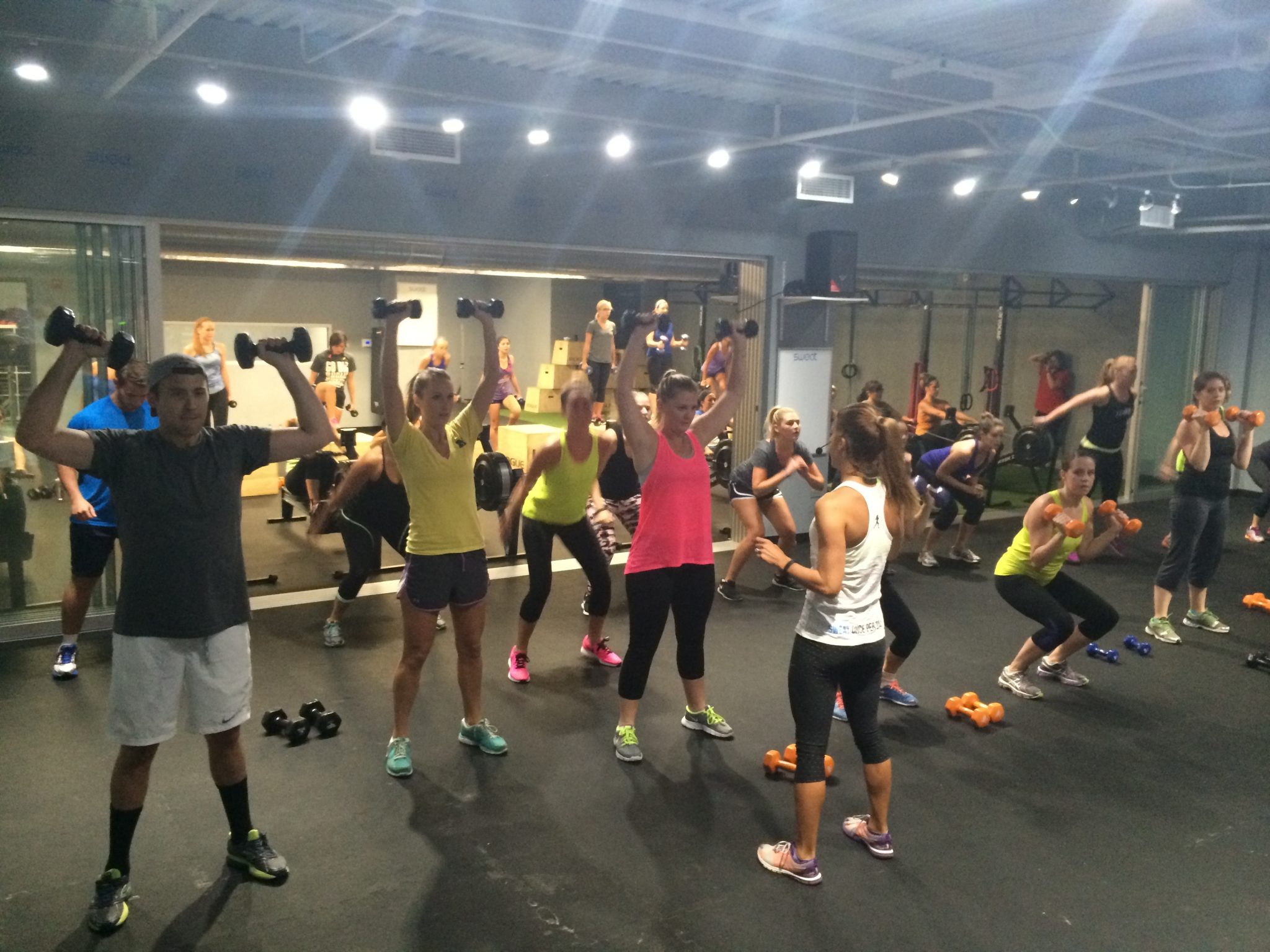 Between each round, Andrea threw in some sort of heart rate raising exercise like mountain climbers, star jumps and burpees. The workout only took a total of 40 minutes, but high intensity workouts get a lot done in a shorter period of time. By the end of class, there was not a dry brow in the place.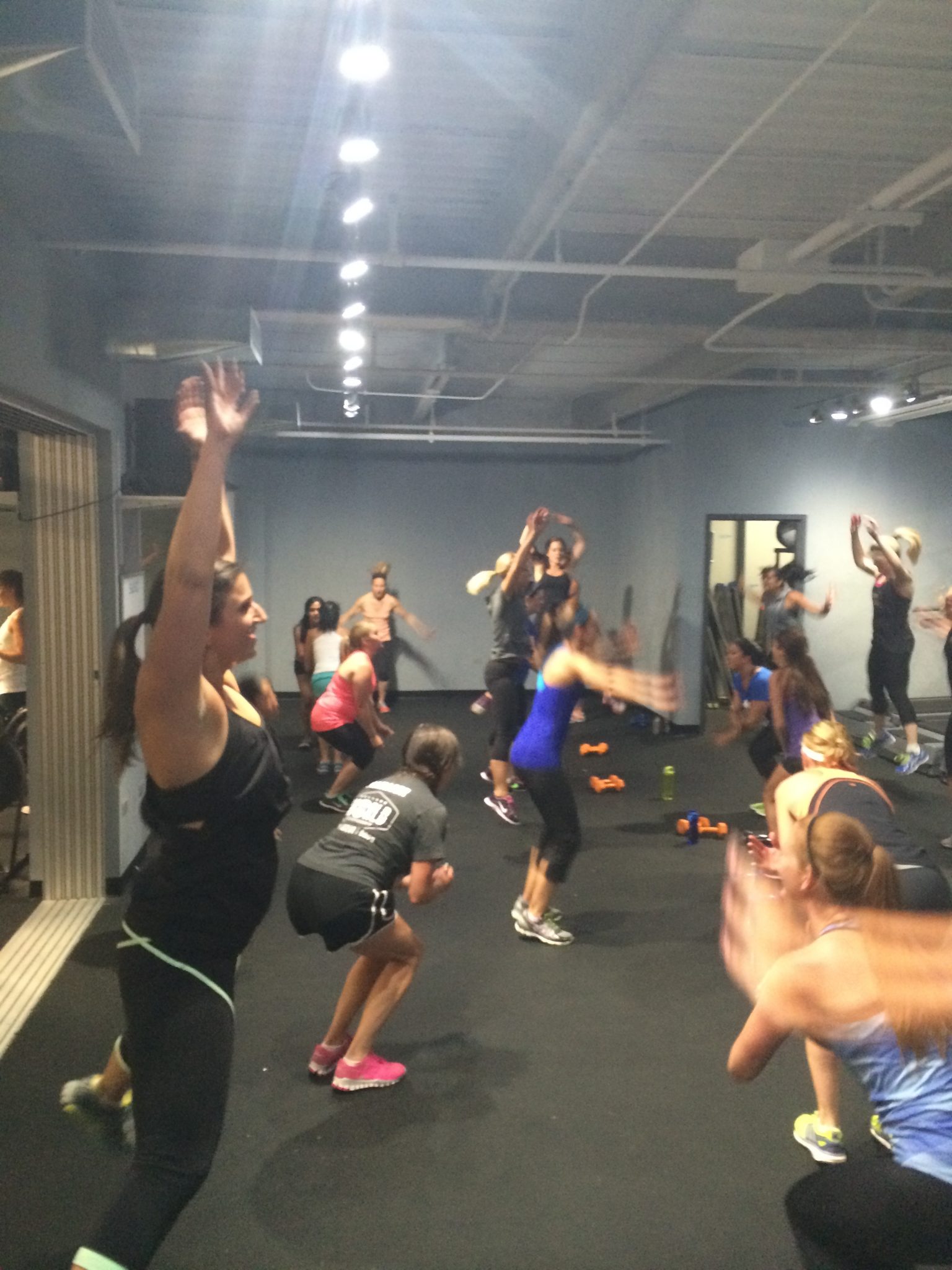 After a tough workout, we unwound with Airrosti Rehab Centers, which sent rehab pros to give the group tips on how to use a lacrosse ball to untie some of the knots in our bodies. (Learn more about Myofascial release here)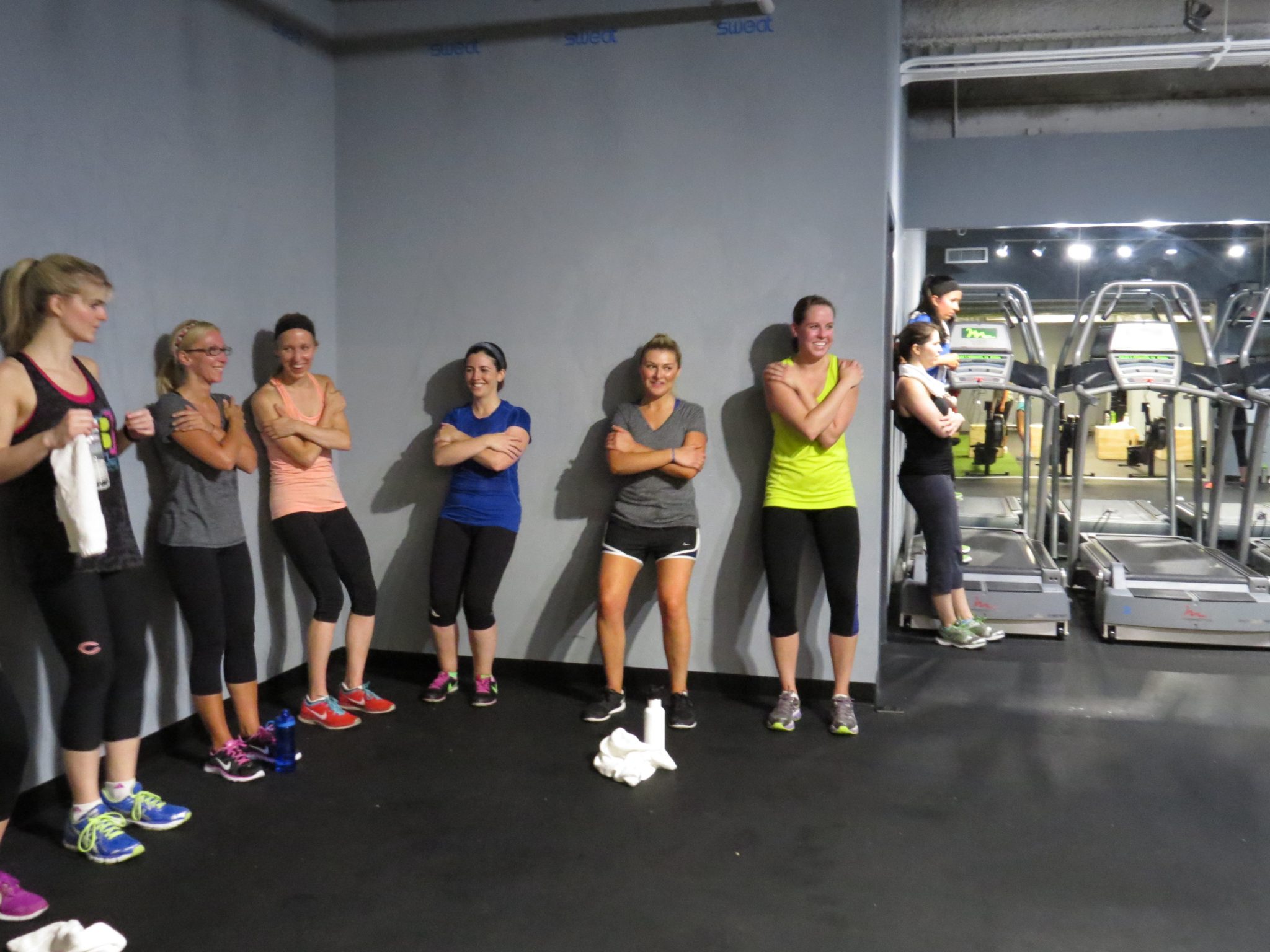 After a little time to cool down, we took an obligatory sweaty pic to document the fact that we worked out hard and lived to tell the tail. It might be because I said, "Do something strong. Or silly. Strong and silly." that there are so many tongues sticking out in this group pic. Or it could be that they're mad about those burpees.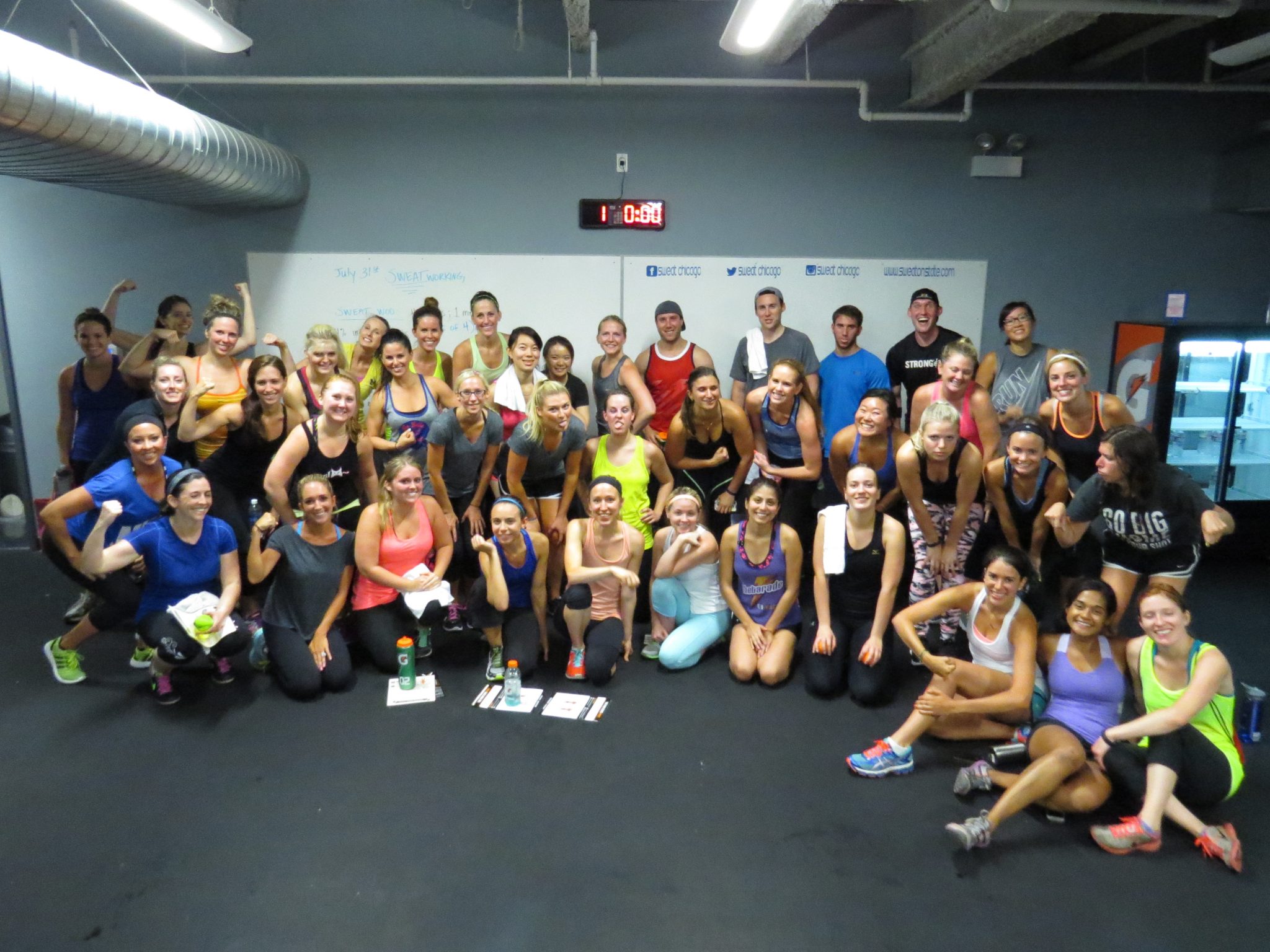 After the workout, we snacked on treats from Kind Snacks, KitchFix, Muscle Milk, Pretzel Crisps and sipped on Social Enjoyments (now available at Whole Foods and Marianos).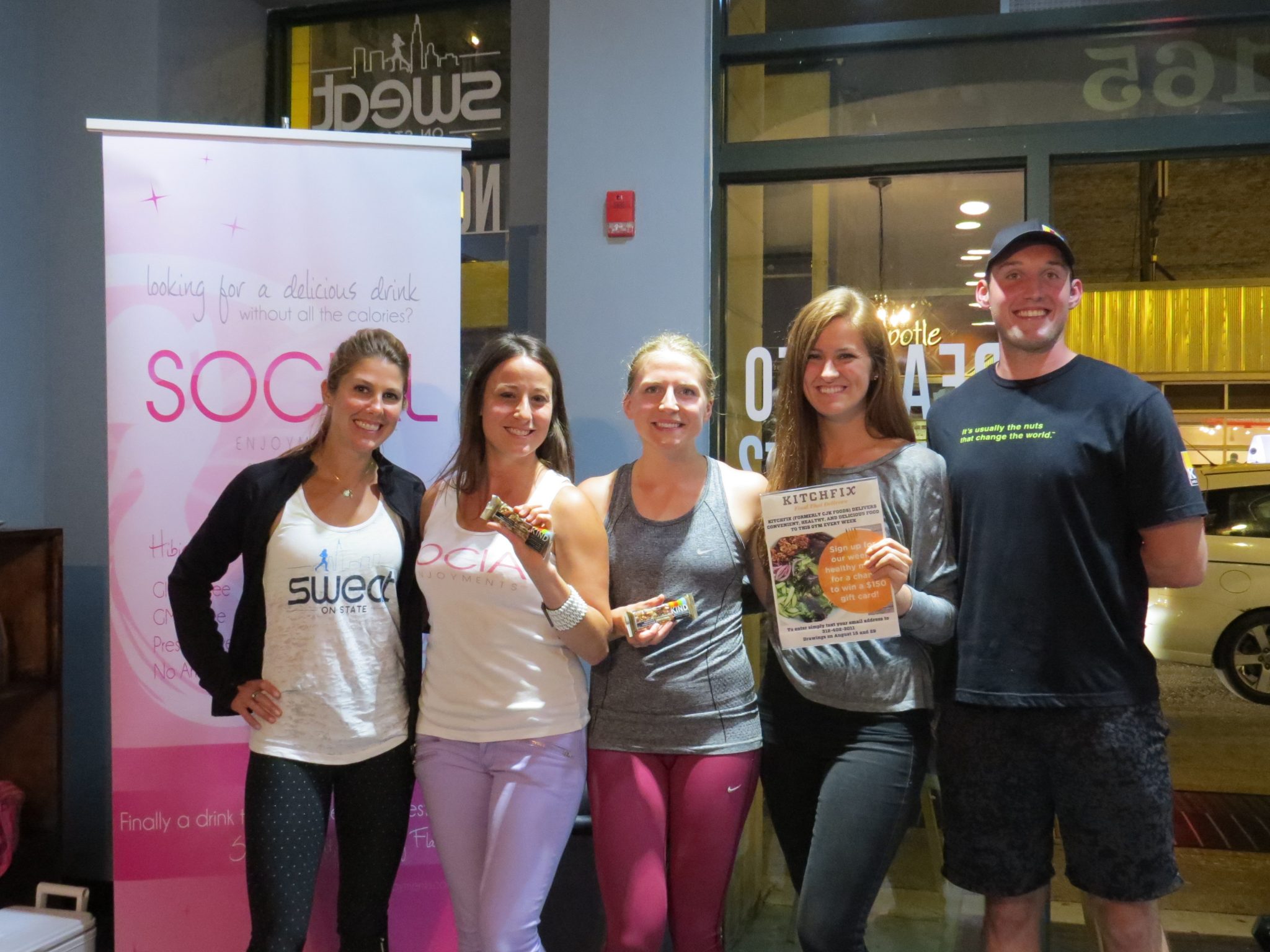 Everyone also took home goodies from European Wax Centers, discounted classes from Sweat on State and Women's Health offered everyone a coupon code for RUN10FEED10 that will get you $5 off the Chicago race and every other race being held across the country. You can use the code too: WHANDERSON
Want to get in on the action at the next #sweatworking event? Join us at ENRGI August 20. Sign up here.
Let us know!
Did this post help you get closer to achieving one of your goals?