Podcast: Exercise, Pregnancy, and Loss with Amanda Lauren
Find it and subscribe wherever you get your podcasts like Apple Podcasts and Spotify.
Trigger warning: on this episode, we discuss pregnancy and pregnancy loss. If you're not in a place to hear that, skip it and come back next week. Take care of yourself.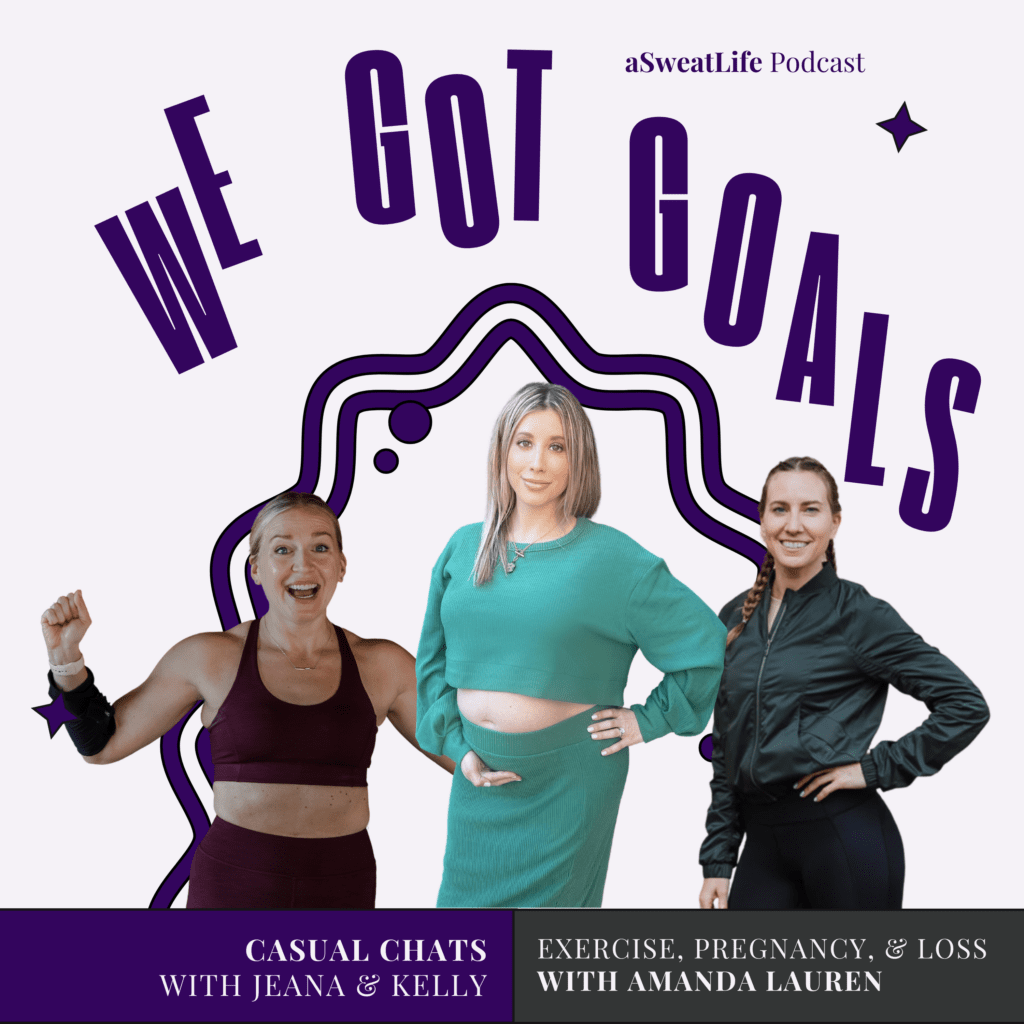 Amanda Lauren, a contributor at aSweatLife and a lot of other publications, has covered a tried and true beat for about five years around here: Wellness and lifestyle. We love reading her take on the way movement bumps up against fashion, self care, and trends.
But over the last year, she's been sharing a look inside something really personal – her experience trying to conceive. Last February, she shared the raw feelings around her pregnancy loss. She tackled conversations around infertility in June. Then, in December, she shared how being pregnant now is changing the way she looks at her body and what it can do.
And pregnancy loss, pregnancy, and parenting are all such a personal and complicated topics – hello, we're coming to you from the United States in the year 2023. But Amanda's candor on the issue and her willingness to share her own internal monologue feels like it could help other women.
Pregnancy loss is fairly common – According to March of Dimes, for women who know they're pregnant, about 10 to 15 in 100 pregnancies (10 to 15 percent) end in miscarriage.
Common or not, the emotional toll has often been untreated or undertreated.
According to the American Psychological Association, The tragedy of miscarriage has traditionally been private, an event grieved largely by the mother, on her own. Health-care professionals advised these women that the sadness would grow less pronounced over time, especially following a successful pregnancy. But new research suggests that some women may mourn for much longer than expected, even after the birth of a healthy child, although the range and severity of the symptoms may vary. That's also true for men, as new studies have found that men grieve over a miscarriage more than once thought.
So we talked through it all on this week's episode, specifically, her most recent piece on the topic – How Getting Pregnant After Miscarriage Changed My Fitness Routine. She's honest, open, and willing to share her thoughts on the subject.
Resources: